The Complete Guide to SMS Banking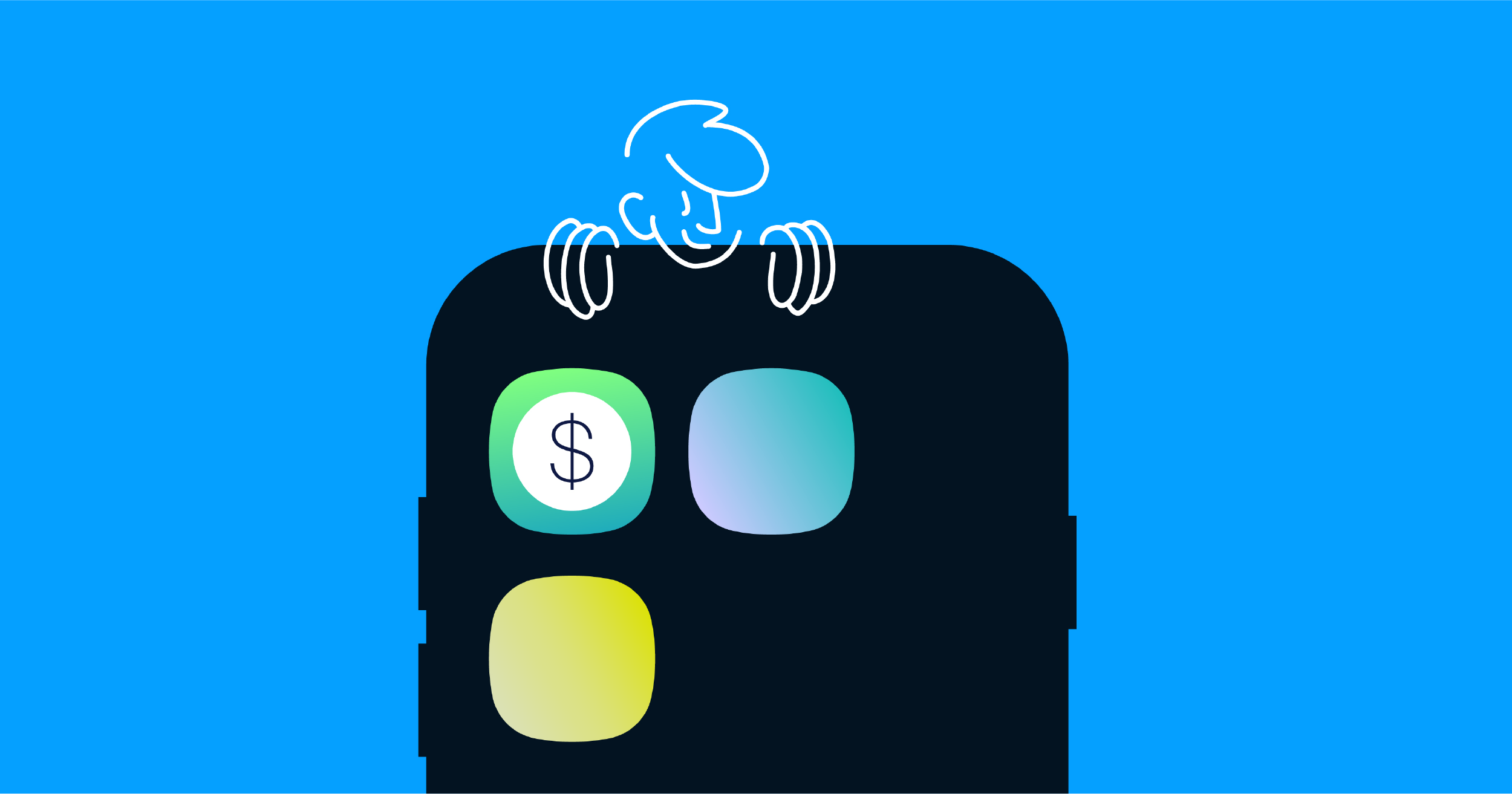 Whether it's a reminder about an upcoming payment, an alert about suspicious activity, or simply a low-balance notification, we've all gotten an SMS banking notification at one point or another.
While some of us may view these messages as a nuisance, it's important to remember that they are usually sent for our benefit. After all, our banks want us to be happy and well-informed customers who stay with them for the long haul.
One way or another, our banks are always trying to get in touch with us. And one of the most common ways they do this is through SMS messages.
What is SMS Banking?
Mobile SMS banking is a service that allows customers of a financial institution to perform banking transactions via text message on their mobile phones. Transactions that can be carried out via a bank SMS format include checking account, debit, or credit card balances, transferring funds between bank accounts, and bill payments.
SMS texting is a convenient way for customers to access online banking services, especially for those who do not have regular access to a computer or internet banking.
What is an SMS Alert in Banking?
An SMS alert is a text message that is sent to a mobile phone to notify the user about a specific event. Text message alerts are used in a variety of fields, including the banking and finance industry. They can come in handy for notifying bank customers about a variety of events, such as account activity, balance updates, and fraud alerts.
These types of messages can also be useful for customer service purposes, such as providing account balance or financial transaction history. Ultimately, SMS banking alerts are a convenient and efficient way for banks to communicate with their customers. No matter if you send payment reminders, bank account balance updates, or tax return status updates, SMS banking solutions make your workflow a seamless process.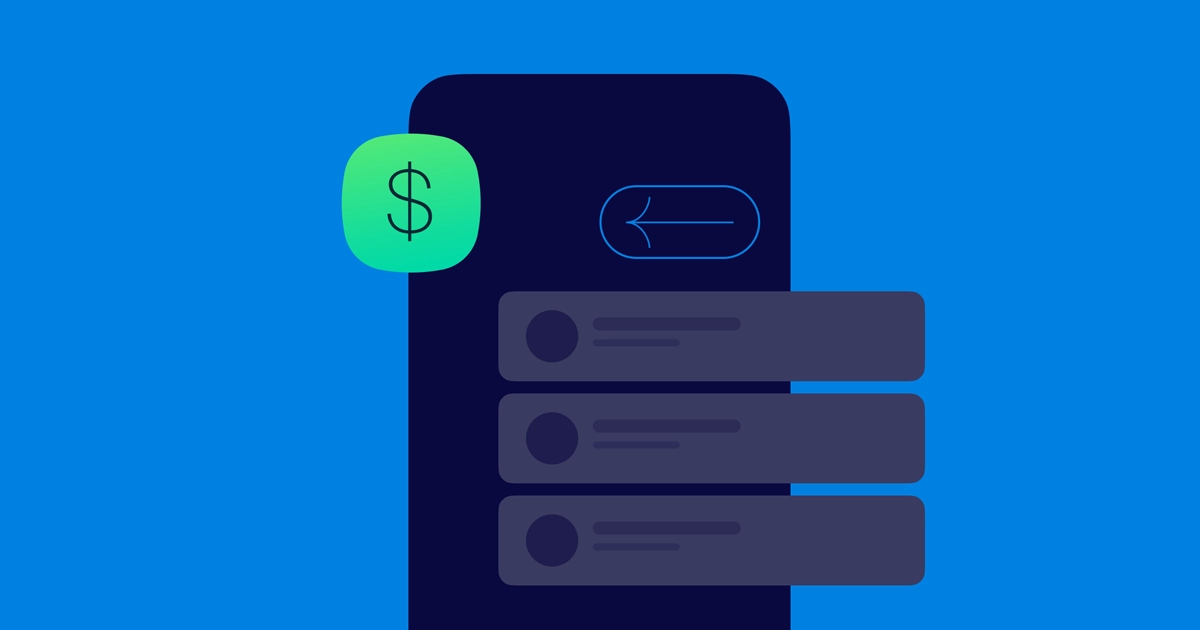 How SMS Mobile Banking Works
SMS mobile banking is a convenient way for customers to access their bank accounts through their mobile phones. All they essentially need is a mobile phone with SMS capabilities.
Users can benefit from a variety of banking services by sending a message to a dedicated number. Services include checking account balances, receiving mini-statements, transferring funds to another account, and more.
As a customer, you can use SMS banking by simply sending a text message with your chosen keyword—for example, BAL for balance inquiry—to the dedicated number provided by your bank. You will then receive a response with the information you requested.
There is usually no charge from your bank for using SMS banking services, but you may be charged by your mobile service provider for each text message sent and received.
SMS Marketing Pricing
We use a pay-as-you-go pricing model, meaning we charge per sent message. No monthly or sign-up fees. SMS marketing costs vary depending on your destination.
Benefits of SMS Banking for Customers
With the advent of technology, mobile SMS banking has become one of the most convenient ways to carry out financial operations. Here are the top benefits of mobile text alerts and SMS banking solutions for customers:
You can bank anywhere, anytime: Text banking allows you to make transactions from anywhere and at any time. All you need is your mobile phone and you can transact with your bank

It is a safe and secure method of banking: Using SMS for banking purposes is a very safe and secure method of banking. All your banking transactions are carried out over a secure network, and your personal information is never shared with anyone

It is a fast and convenient method of banking: SMS messaging is a speedy and convenient method of banking. You can transfer funds, pay bills, and check your account balance with a few clicks on your mobile phone

It is a cost-effective method of banking: Text message banking is a very cost-effective method of banking. You do not have to pay any transaction fees for using this service

It helps you keep track of your finances: Mobile banking with SMS helps you stay on top of your finances. You can check your account balance and transactions at your convenience, and make informed decisions regarding your spending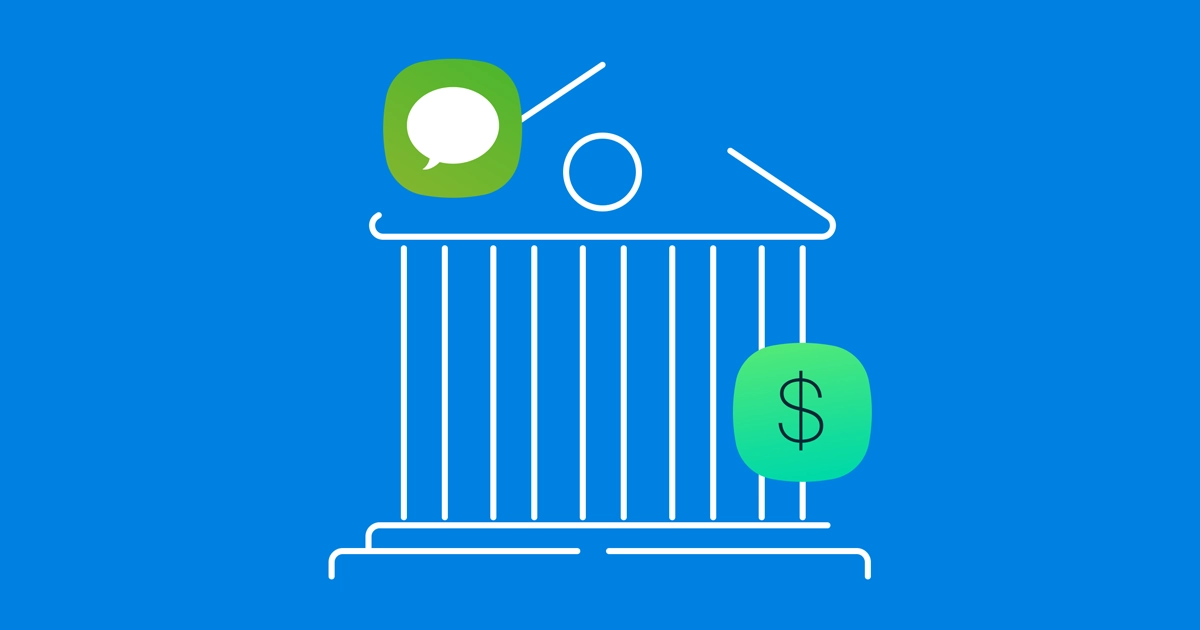 Benefits of SMS Mobile Banking for Financial Institutions
SMS mobile banking benefits financial institutions just as much as it benefits the customers they serve. It's essentially a win-win situation for both parties. Here's how an SMS banking service can prove advantageous for financial institutions:
Integration with CRM Systems to Enhance Efficiency
Banks can integrate an SMS gateway with their existing CRM systems to send automation texts to customers and focus their efforts on higher-value services. The right SMS software can ease banking communications and offer customizable integration options.
Seamless Customer Journey with Omnichannel Messaging
With omnichannel messaging, banks can improve the customer experience by increasing customer satisfaction and getting in touch with them through all communication channels.
 Minimize Data Breach Risks with 2FA
Implementing 2FA  via SMS authentication enables banks to offer an additional layer of security for customers accessing account information and conducting financial transactions.
Drive Interactions with Two-Way Messaging
The two-way messaging capability of SMS is a great means of two-way communication for banks to boost customer engagement and interaction.
Reduce Outage Downtime by Boosting IT Responsiveness
By sending timely alerts and mass updates to IT personnel regarding application or network outages, banks can minimize disruptions as a result of instant responses by the IT team.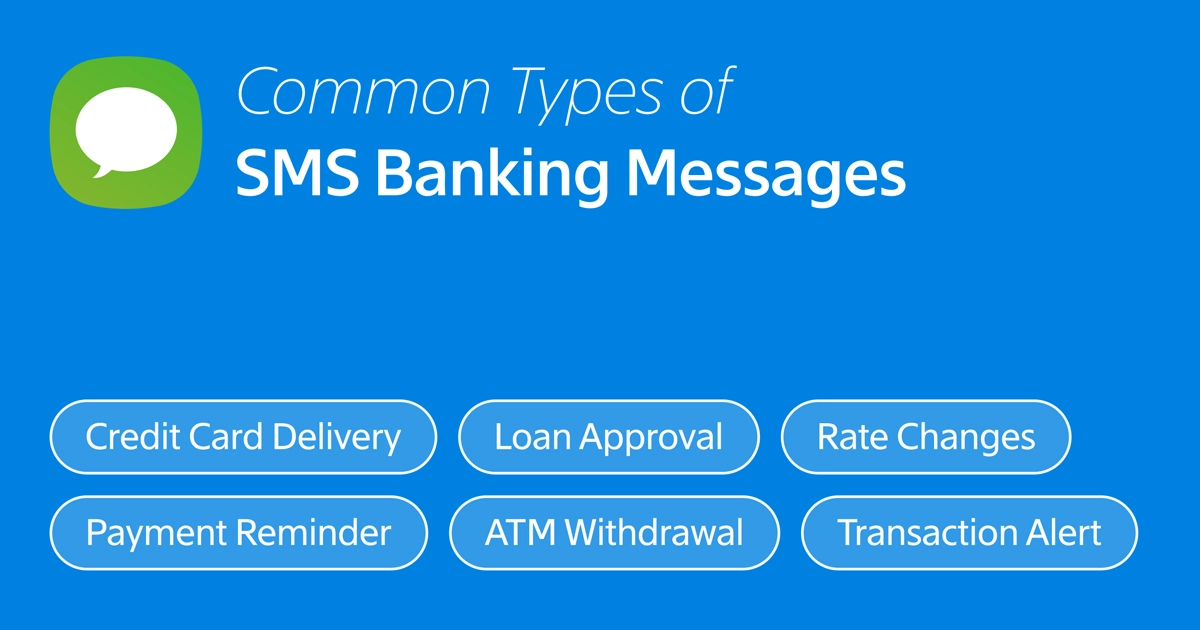 Common Types of SMS Banking Messages
There are numerous use cases where SMS banking messages come in handy, essentially covering various aspects of the bank-customer relationship. Among the most common types of text messages that a customer might receive from a bank are:
Credit Card Delivery Alert
This kind of SMS banking message goes out when the bank mails a credit card to a customer. 
Example: "Hi Helen, State Holdings has mailed your new credit card. Please note that your PIN code has been sent separately. Reach out to us if you don't receive your card and/or PIN by 07.06.22"
Loan Approval Notification
A customer would receive a message of this kind when the bank approves their application for a loan. 
Example: "Hi Paul, we are pleased to let you know that your loan with State Holdings is approved. Your loan documents have been sent via email. Best regards, State Holdings."
Large Transaction Alert
Banks will send an SMS alert immediately after a transaction with a large amount takes place. 
Example: "Hi Bertha, this is to inform you that the amount of $3,456 has been transferred from your account to account #123456789. Make sure to call us immediately if this was not you."
Credit Card Payment Reminder
A bank may send payment reminders via an SMS banking service to remind customers of upcoming credit card payments. 
Example: "Hi Alan, we would just like to remind you that your credit card ending -1234 is due on 07.06.22. Please remember to make the minimum repayment of $2,345 on time to avoid any late fees."
Rate Change Update
In the event of an interest rate fluctuation, a customer who's paying off a loan would receive an SMS about how the rate change will affect the installments. 
Example: "Hi Samantha. Following the recent decrease in the reserve bank rate, we have updated the interest rate on your bank loan to 2.34%. As of 07.06.22, your installments will be $123. Please reach out to us if you have any questions."
ATM Withdrawal SMS Notifications
Do you feel a buzz in your pocket as soon as you withdraw money from an ATM? That's the withdrawal notification from your bank.
Example: "Hi Tom, you have withdrawn the amount of $345 from the ATM on Willow Avenue. Your account balance is now $3,210. Call State Holdings immediately if this wasn't you."
SMS Banking With Dexatel
As a business messaging platform provider, Dexatel offers solutions for a wide range of industries, including financial services. You can use Dexatel's SMS banking solution to reach out to your customers regarding account transactions, security concerns, appointment reminders, mobile payments, and more. You'll also benefit from global reach as well as a range of API integrations for automated and two-way messaging.