The Complete Guide to Debt Collection via SMS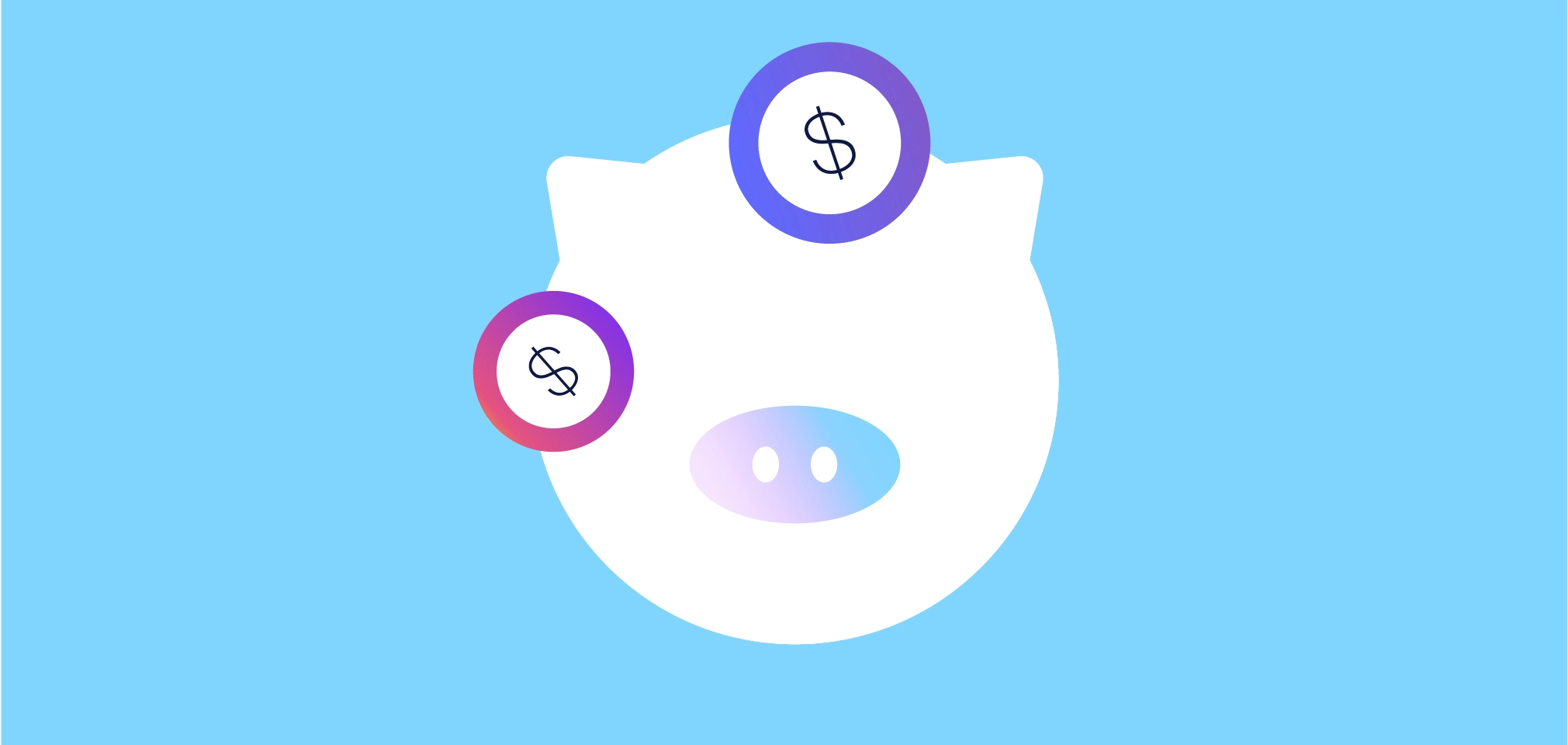 Sending messages to collect payments is not always fun, but it is often necessary. In many cases, debt collection via SMS is the most efficient method of getting money back. With this method, creditors can quickly and easily send reminders and updates in real time without needing to engage in long-winded or uncomfortable conversations.
For debtors, receiving an SMS can be less off-putting than receiving a phone call, and creditors often find it easier to collect invoices with this method. The fact that messages can be scheduled to be sent out automatically often makes them more effective than physical mail or other forms of communication. There is less of a chance that the message will go unacknowledged.
For those who are sending out payment reminders and collection updates, SMS can be an effective way to ensure that the message is seen and acted upon immediately. It can help free up valuable time for customer service agents and other members of staff, allowing them to focus on more pressing tasks.
What is Debt Collection via SMS?
This is the process of managing and collecting payments due on outstanding debts by sending text messages. This is becoming increasingly popular as it allows debtors and creditors to communicate directly. It is especially useful for businesses dealing with difficult or delinquent customers.
By doing so, businesses can send reminders regarding payment statuses, payment due dates, payment reward programs, and more. Ultimately, it can help improve customer relationships, reduce delinquencies, and keep businesses running smoothly.
Is Text Messaging for Debt Collection Efficient?
Text messaging is becoming an increasingly popular tool for debt collecting companies. The process of sending out a text message is much faster and more efficient than methods like letters or telephone calls, making it a very attractive option for debt collectors looking to improve their processes.
Text messages also give debt collectors a chance to engage with debtors and go through their processes in more detail than any other method. For example, they can immediately ask debtors questions to get a better understanding of their financial situation, or they can provide helpful payment options. This makes it easier for collectors to come to an agreement and put together a repayment plan.
A lot of people don't want to answer phone calls from credit collection agencies, so sending them a text message to a debtor might be a better way of getting in touch.
This does have some downsides as well. For example, debtors might not be willing to respond to a text message as it might not seem as personal or threatening as a letter or phone call from a debt collector.
But in general, collecting debts via text messages can be a great way to engage with debtors. With the right approach, it could lead to more effective communication and understanding of the situation and therefore help to resolve debt quickly.
SMS Marketing Pricing
We use a pay-as-you-go pricing model, meaning we charge per sent message. No monthly or sign-up fees. SMS marketing costs vary depending on your destination.
How to Use SMS Services for Debt Collections
SMS services can be an effective way to collect debts without having to conduct lengthy conversations on the phone. Using an SMS platform for debt collection can be a cost-effective way to keep your debtors informed and on top of their payments.
Make sure to utilize all the capabilities of your bulk SMS service provider to maximize the effectiveness of your strategy. Here are a few tips on how to best use SMS for this purpose.
1. Send Automated Personalized Messages
Utilize SMS to collect debts by sending automated messages at strategic local times, such as after payments are due or when the debt is past due. Customize the notifications to address each debt holder by their name and offer assistance and payment options to help them with the debt.
2. Offer Options for Repayment
Include payment options such as an online payment link and the ability to text back to offer an alternative method of repayment. This offers flexibility to the debtor and helps make payment easier.
3. Spell Out the Consequences
While it's important to be nice, it's also necessary to include language that states the consequences of not paying the debt, such as late fees or other penalties.
4. Include Contact Information
Be sure to also include your agency's contact information in the message so that they can call or text you directly.
5. Respond Quickly to Inquiries
Be sure to have someone who can immediately respond to inquiries made through SMS. You should have the resources in place to answer questions or process payments.
Credit Collection via SMS Alerts
Using SMS alerts for credit collection services can benefit businesses and customers. It enables businesses to collect the money owed to them, and customers can stay informed about the status of their accounts.
By using SMS messaging, businesses can mass text customers about upcoming due dates for payment and paying past due balances. This way, they can ensure consistent, timely payments from their customers. SMS alerts are also a great way to keep customers informed about changes in their accounts, such as late fees and other related details.
Besides, it eliminates the need for manual phone calls or emails; text messages can be sent just one time or as recurring reminders. SMS messages can be tailored to the customer's preferences, allowing businesses to set up automatic payment reminders and other tailored notifications.
SMS Reminders Debt Collection
SMS reminders can be a powerful way to reach out to consumers and encourage them to take action. The convenience of business text messaging helps ensure that consumers receive important reminders without the need for additional contact.
Because SMS messages are delivered instantly, they give businesses more control over the process. Automated text messages allow businesses to reach out to consumers and can help reduce collection costs.
SMS reminders can also help businesses effectively manage their accounts receivable. By sending text reminders of upcoming payments and loan due dates, businesses can better manage their cash flow and ensure their financial stability. Text messaging provides businesses with a powerful tool to remain in control of their debt recovery and ensure successful financial management.
Debt Collection with Viber Business Messages
Debt collection with Viber Business Messages can be a great way to streamline the collection process, saving time and improving success rates. Businesses can automate communications and send reminders, payment requests, and reports to customers using a secure and personalized experience.
Viber is designed to be user-friendly, allowing businesses to easily access customer information. These messages, which provide collection agency updates and the status of the debt, are sent directly to the customer's phone.
Businesses can also track and monitor customer content to keep track. It allows you to tailor debt text messages based on their circumstances, making the collection process more customer-friendly. These messages can be automated and sent instantly, meaning no more waiting for a response from the customer.
Best Practices for Sending Text Messages for Debt Reminders
1. Follow Regulatory Guidelines
Always make sure that you are in compliance with state and federal debt collection laws. In particular, consider the Fair Debt Collection Practices Act (FDCPA) when sending out text messages to ensure that you are not engaging in any abusive practices and avoid legal action.
2. Offer Assistance
Though the primary goal of this is repayment, it is important to be understanding and offer assistance to those who truly cannot pay back their debt. When sending out a text message, provide alternate options such as debt consolidation or bankruptcy to those struggling financially.
3. Strike the Right Tone
Ensure that the tone of the message you send matches the severity of the debt. Text messages should not be overly aggressive. Keep in mind that debtors may already be experiencing anxiety due to their financial situation, and be sure to communicate in a kind yet direct manner. The goal is to engage the debtor in a productive dialogue about repayment.
4. Confirm Receipt of Messages
It is always helpful to confirm the receipt of payments and other messages. This can prevent misunderstandings and further increase the chances of successful debt repayment.
SMS Examples of Collecting Debts
Debt collection companies can send these messages using multiple channels to maximize their effectiveness, such as SMS, WhatsApp Business API, and more. Of course, this cannot take place without the proper legal foundation, and any messages sent must adhere to the applicable law.
Dear John, you have an outstanding balance of $12.50 with State Holdings. Please call us to discuss a payment plan or make a payment. Thank you.
Dear Patricia, we understand that finances may be tight, but please make the payment as soon as possible to keep your account in good standing. Thank you.
Hi James, we have noticed that you haven't paid $500. Let us know by 07.06.23 if you intend to make a payment so we take the appropriate steps. Thank you!
Hi Lily, your account balance is overdue. To avoid late fees, please make a payment ASAP. We'd be happy to help you set up an arrangement. Thank you!
Collect Debts via SMS with Dexatel
The Dexatel platform is a great tool for businesses looking to improve their process. Mass texting customers allows businesses to reach out to customers who may have fallen behind on payments.
Our advanced analytics tracking system can provide instant insights into the effectiveness of your campaigns. This allows you to optimize your strategy to maximize the chances of successful payment collection.
For those who need to reach more customers, our automated solutions make it easy to reach large groups of customers with a push of a button. Our automated process enables you to send text messages in a fraction of the time it would take to call each customer individually. As a result, this greatly reduces collection times and increases the chances of successful debt collection.
Sign up on Dexatel now and decrease the chances of late payments.