Patient Appointment Scheduling: Tips and Types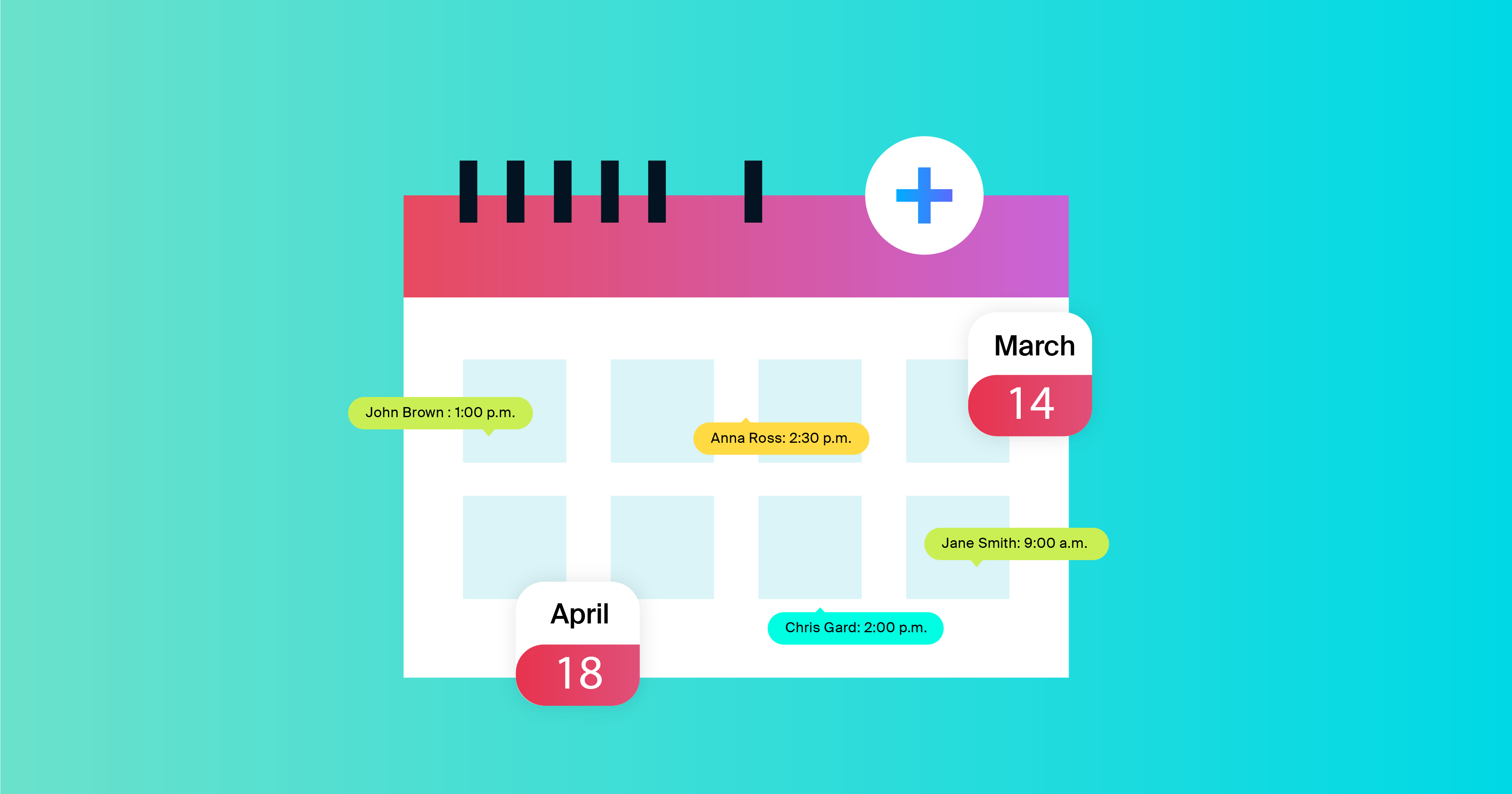 Healthcare providers go through dozens of patients daily, so a good patient appointment scheduling system goes a long way. Having this in place is key to the success of a clinic. But if not done properly, it can waste a great deal of the staff's time. Certain measures, such as automating the schedule, help boost the efficiency of the practice. 
As straightforward as it may seem, the patient scheduling process involves quite a lot of skill, planning, and experience. Being able to carry out this task effectively can have a positive impact on patient care and the clinic in general. This involves adopting best practices and choosing the right scheduling method. 
What is Patient Scheduling?
Patient scheduling refers to the practice of booking patients for consultations, following up with them, and sending SMS reminders. Patient scheduling processes can either be manual or automated. For clinics that are often busy, an automated advanced patient reminder system is an ideal way to go. It allows the staff to focus on critical tasks rather than waste time trying to set up rounds of appointments.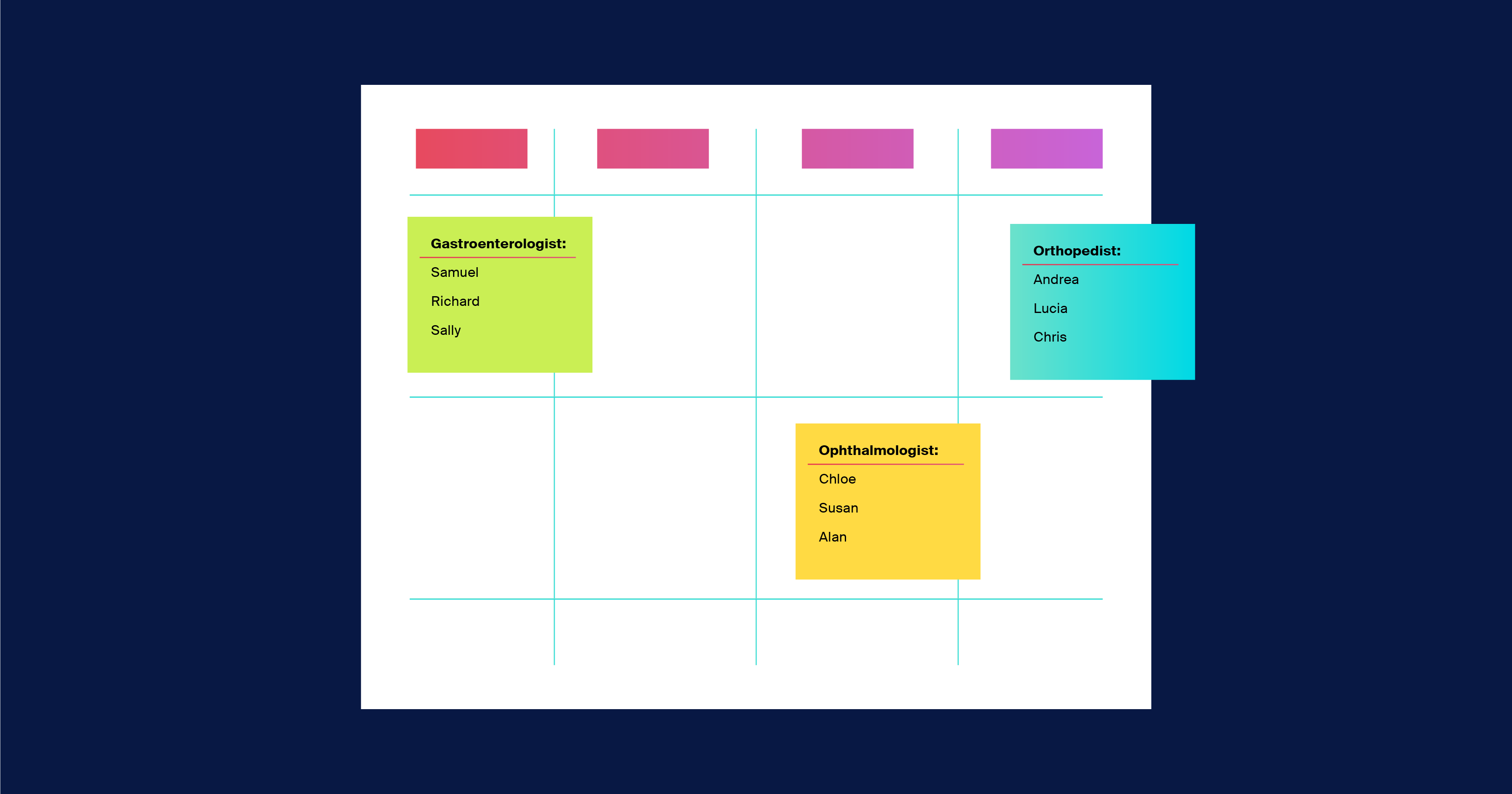 Common Types of Patient Scheduling Methods 
Healthcare facilities have a number of patient booking methods to choose from. Each of these methods is ideal for certain situations, such as how busy a clinic is and the types of cases the physicians handle. These are some of the most common approaches to booking visits:
Cluster Scheduling
Cluster scheduling is when clinics group together patients with similar cases. This helps physicians stay in one frame of mind as they go through the schedule of morning appointments. For example, you may group patients coming in for colonoscopies together. Then, you can focus on general checkups before finishing the day with other health complaints.
Time-Specified Scheduling
Time-specific appointment scheduling software, or stream scheduling, involves booking appointments at a specified time. Most healthcare institutions choose this patient scheduling method to reduce the amount of time visitors have to wait for their turn. The amount of time allotted often depends on the purpose of the visit.
For example, complete physicals for new patients usually take longer than urgent appointments. One potential downside of this approach is the risk of no-shows, which can leave gaps in the schedule. Sending text message reminders about the appointments can limit this risk. 
Get Started Now
Reach your clients now and claim your 30-day free trial. No credit card required.
Integrated Scheduling
Also referred to as long-short scheduling, integrated scheduling is when you open up slots for either long examinations or quick follow-ups. In this case, you would normally book one type of appointment in the first half of the day, and another type in the second half.
Much like cluster scheduling, this approach allows doctors to stay in the right frame of mind throughout the day. One concern, however, is the possibility of some short checkups taking longer than they should, which may result in the practitioner falling behind schedule.
What is Wave Scheduling
With a wave scheduling system, a clinic books three to four patients every half hour. The doctor then meets with the patients on a first-come, first-served basis. And since the patient visits take place in waves, there's always a patient waiting for the doctor. Wave appointment scheduling is ideal for practitioners who have a lot of patients to handle in a day.
You may occasionally see urgent cases before those coming in for routine checkups. Since this can result in some visitors getting frustrated about losing their slot to another patient, you'll want to communicate any delays via SMS. 
Modified Wave Scheduling
This appointment scheduling approach to medical billing involves booking patients for the first half of each hour and keeping the second half open for special circumstances. Modified wave scheduling helps accommodate appointments that run long or urgent patients who walk in without booking a visit.
You'll find this method ideal for medical groups where visit lengths tend to be unpredictable, as well as clinics where patients often come in without appointments. You may also expect some downtime if no patients show up in the second half of the hour—after wrapping up the other visits on time.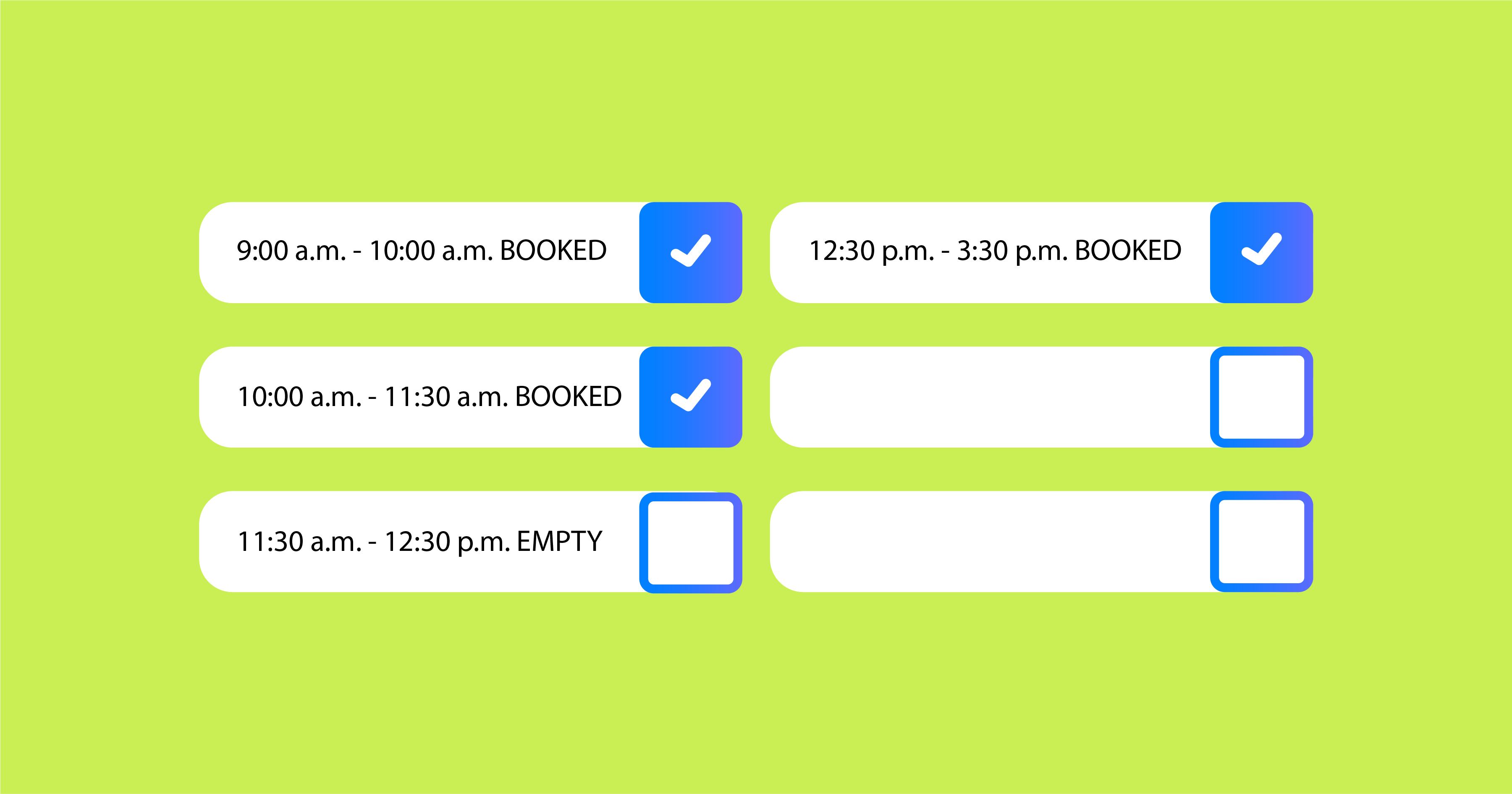 Time Slot Scheduling
In this method, the medical office shows the patient all the available slots. Once they pick their preferred time, they'll simply fill in the patient data and receive a confirmation via SMS or email. Choosing the time slot method for scheduling patient appointments requires clinics to track the system for any last-minute cancellations. The staff would quickly fill them in to avoid an empty slot. 
Double-Booking
The double-booking method for patient scheduling refers to booking two patients in one slot. This approach can be ideal in several situations. For instance, you may carry out a quick checkup for one patient while the other undergoes a lengthy procedure—ideally with the help of a nurse. The main concern with this method is that patients might not be happy to find out they're sharing the time slot with someone else; it can overload the practitioners as well.
Open Booking
With open booking, clinics give patients a time frame—such as between 2 p.m. and 5 p.m.—to choose an appointment. As a result, the physicians will have enough time to attend to urgent cases. The open booking system helps manage the unpredictable flow of incoming patients by reducing the average waiting time and preventing complaints in the process. This scheduling approach is especially ideal when only part-time specialists are available and can see patients within a certain timeframe. 
Benefits of Patient Scheduling
With the number of cases doctors handle daily, there's always the risk of things getting out of control. That's why it's crucial to implement the right scheduling method in medical practices. Benefits of proper patient scheduling include:
Improving patient experience: A patient appointment system helps in providing a better experience by mitigating delays, which can be frustrating for them.

Reducing no-shows: Scheduling systems often send out automated appointment reminders—usually through an SMS provider— to make sure patients haven't forgotten to show up.

Boosting staff productivity: A decent medical appointment scheduling system prevents clinic staff from having to spend extra time managing the slots. Instead, they would be able to focus on more critical tasks such as attending to the patients who are already in the medical facility. 
7 Patient Scheduling Best Practices
A positive patient experience is often a top priority in the healthcare industry. This includes proper scheduling of appointments. The following tips show you how to schedule appointments for patients effectively and guarantee their satisfaction in the process. 
1. Prioritizing Appointments
It makes sense to schedule appointments that are urgent first. Some factors to account for include the level of care a person needs and the duration of the appointment. Besides the time it takes to carry out certain procedures, it's also a good idea to identify the patients who are known to ask too many questions. As a physician, this helps you guarantee that your patients get the care they need without wasting your time.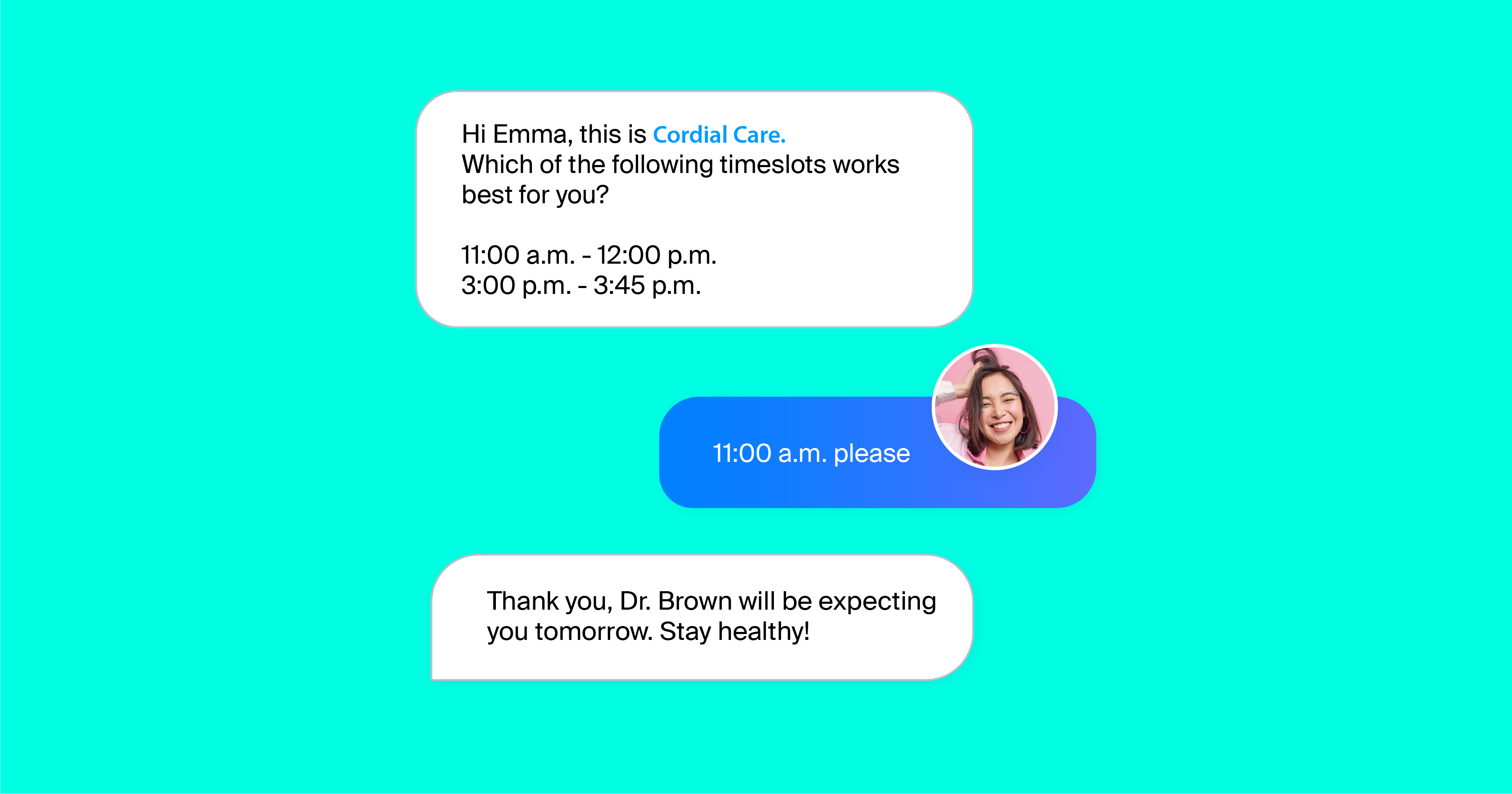 2. Patient Self-Scheduling
Thanks to modern technology, people can use a patient schedule software to book their own appointments. Both your website and SMS platform can come in handy for this purpose, and your patients wouldn't need to install an app or sign in to a portal. This makes patient self-scheduling an excellent way for a clinic to cut down on the time it spends booking appointments while boosting patient satisfaction. 
3. Automating Responses to Common Questions
A lot of the questions that patients ask when scheduling appointments often have a common response. A program that can provide automated answers to frequently asked questions can save a great deal of time for clinic staff. Normally, your team would be answering patients' questions in person or on the phone. An advanced system, on the other hand, can respond based on specific keywords like "confirm," "cancel," and "reschedule." 
4. Confirming Appointments Via Text and Email
Appointment confirmations reassure healthcare customers that their consultation is still on. An effective way to remind patients about their appointments—and ask if they need to reschedule—is with automated emails and hospital text messaging. 
Being able to confirm appointments by text, email, or phone calls can go a long way toward offering a positive experience for visitors. This is where an optimized patient scheduling system comes in handy as well. It facilitates a predictable workflow, so your schedule will never have too many or too few appointments.
5. Using Automated Patient Recall
Setting up a patient recall system helps you ensure that they return for their routine checkups. You'll also be able to maintain a consistent workflow and communicate with your patients via automated HIPAA-compliant texting. This feature can be useful for everything from follow-up instructions to post-appointment surveys. Each of these communications can serve as an outreach for patients who may not have attended routine checkups in years. 
6. Asking for Feedback
Suppose your patient made a booking, received a reminder for it, and attended the appointment. The communication flow doesn't need to end there. After logging the appointment's completion, a good practice involves sending the visitor an SMS text to ask for feedback. This can be a text poll for patients to rate the visit from 1 to 5 or include a link where they can leave a review.
Feedback can help any successful clinic improve how they provide healthcare—SMS messaging is the easiest way to collect it. 
7. Automating a Patient Waiting List
No-shows and cancellations are inevitable in any practice. Implementing an automated waiting list, however, can help limit their effect. A patient scheduling software can show wait times and send out SMS alerts announcing the availability of open spots.
There are also software providers that will automatically manage waiting lists for their clients. This prevents the need to fill vacancies by reaching out to patients individually.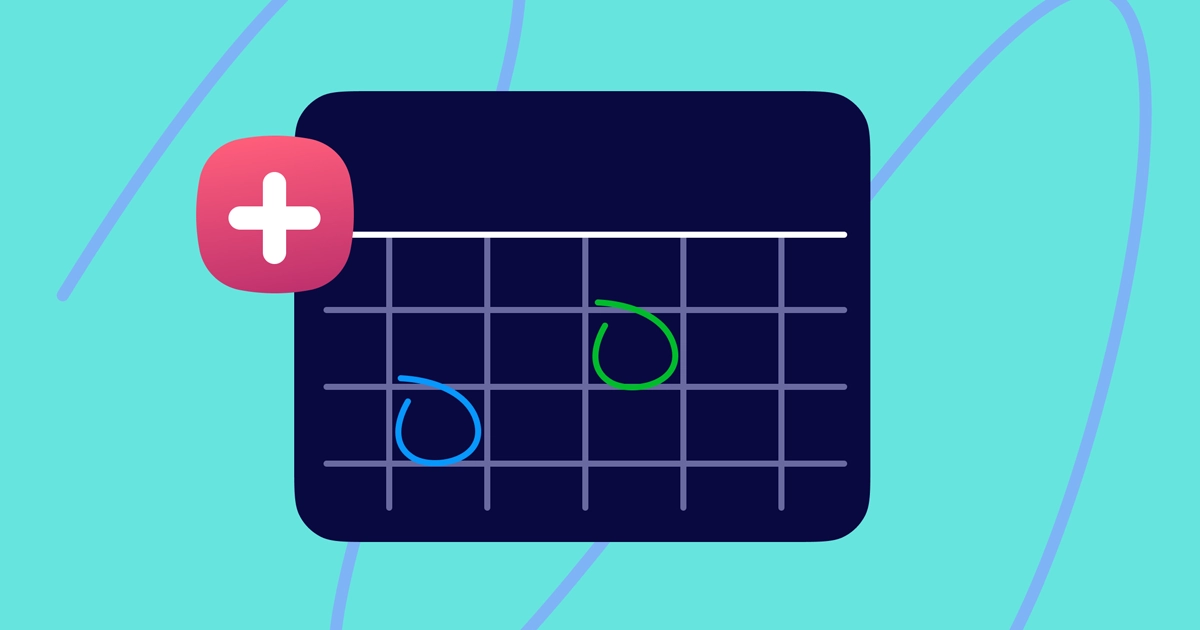 Popular Patient Scheduling Software
Whether it's for sending automated reminders, maintaining a patient appointment schedule, or managing your medical records and administrative information, it certainly pays to make use of specialized software. Here are a few of the most popular scheduling platforms for healthcare facilities:
Mend
As a patient scheduling platform for the modern practitioner, Mend offers free as well as scalable solutions. Clinics of any size can use this HIPAA-compliant software to build a solid practice and communicate with patients via forms, video, and messaging. Mend's AI predictive technology allows for managing high-risk no-shows and minimizing their effect on schedules.  
NexHealth
NexHealth is a leading healthcare scheduling software that medical facilities can integrate with their existing systems. The platform simplifies daily operations through a variety of features. These include reporting, digital forms, patient messaging, automated reminders, and online scheduling in real time. 
Phreesia
Phreesia equips healthcare practitioners with the digital tools they need to thrive in an evolving industry and provide a modern experience for their patients. This innovative SaaS platform is designed to boost efficiency and enhance patient care. KLAS, the research and insights firm, has even granted Phreesia the title of top patient intake management vendor four times. 
Clearwave
Clearwave is a healthcare platform built to facilitate and drive revenue growth, and point-of-service collections, as well as improve patient satisfaction, acquisition, and retention. Specialized clinics make use of this software to improve a range of aspects, such as patient self-scheduling, automation of patient communications, and financial transparency for patients and healthcare providers.
SolutionReach
SolutionReach provides an industry-leading communication platform that's easy to use and can help establish personalized relationships with patients in addition to enhancing healthcare outcomes. The software is also ideal for minimizing costs, optimizing staff time, and ensuring patient satisfaction. It is proven to reduce no-shows, drive revenue, and ensure business continuity. 
PatientPop
PatientPop's leading all-in-one solution enables clinics to refine the patient journey at every digital touchpoint. As a healthcare provider, you can use this platform to promote your practice online, draw in patients, and retain them—all with minimal effort. PatientPop offers all the tools needed for modernizing the patient experience, automating front-office operations, and facilitating a holistic approach through integration with EHRs. 
Nabla
Nabla uses machine-learning technology to help digital healthcare professionals provide their services at scale. Healthcare facilities can choose to plug the software into their existing communication stack or use it as their main platform. Among Nabla's products are patient scheduling, secure messaging, video consultation, and EHR and API integrations.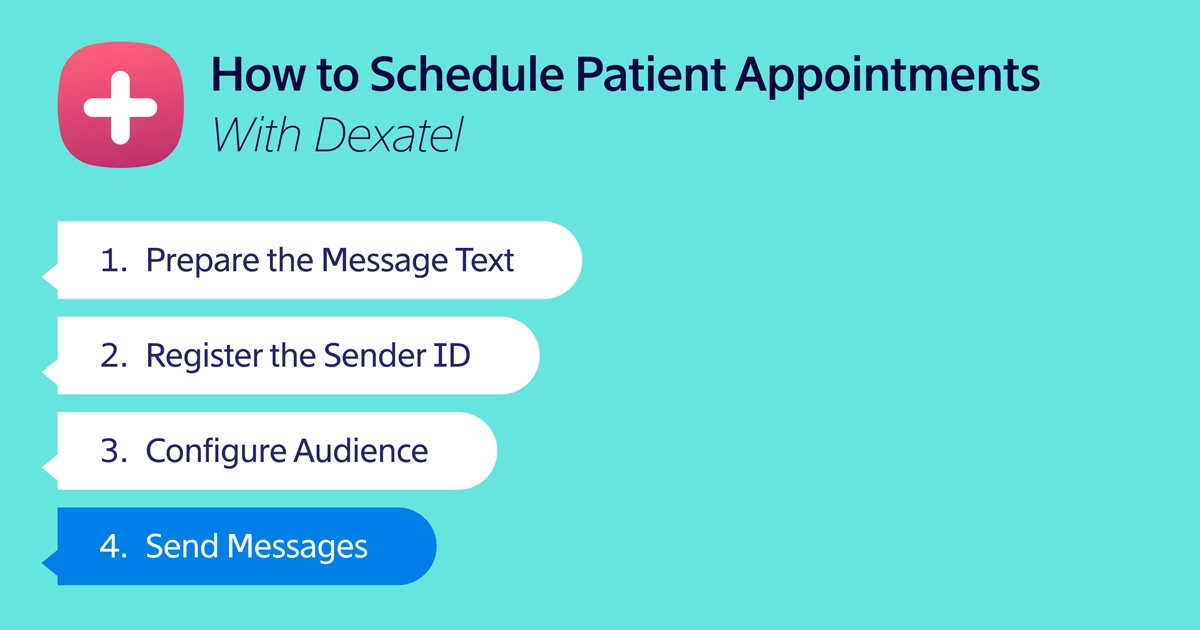 How to Schedule Patient Appointments With Dexatel
After scheduling patients' appointments, there's always the chance that the patient may forget to show up. That's where appointment reminders come in handy. As a business messaging platform, Dexatel offers this feature, and here's how it works:
Step 1:  Prepare the Message Text
Make sure the message is short and easy to read and that it contains the accurate date and time of the appointment. You can create a personalized text with dynamic fields that you can save and use as many times as you want from the "Message Library" section.
Step 2: Register the Sender ID
Choose the sender ID from which you want to send your reminders. Make sure patients can recognize the source of the messages. You can set your clinic name as the sender ID or your landline number at which the healthcare customer can contact you. 
Alternatively, you can purchase a number from the number pool or request a short code by filling out an application. Having a phone number as a sender ID will allow your patients to contact you by sending a text to that number. You can also send messages from WhatsApp or Viber by activating the corresponding channels and filling out the required forms in advance.
Step 3: Configure Audience
Once the sender ID is set, you can move on to configuring the audience that will be receiving the appointment reminders. To send automated reminders, you'll need a list of the phone numbers of your customers with an appointment date.
Step 4: Send Messages
After preparing your text, sender ID, and contact list, you can send appointment reminders either manually or automatically by scheduling. To automate your SMS reminders, simply head over to the campaign section and create a campaign.
If you're sending messages from a purchased number or have activated two-way service for instant messaging channels, you can get replies from your contacts. This means that a patient with whom you had scheduled appointments can confirm, reschedule, or cancel them by responding to the reminder. 
Should the patient choose to reschedule or cancel, you'll have a chance to fill the gap with another appointment and manage your time accordingly. All messages from patients will appear on the omnichannel "Responses" page, where you can sort and reply to them.