The Ultimate Guide To Omnichannel Retailing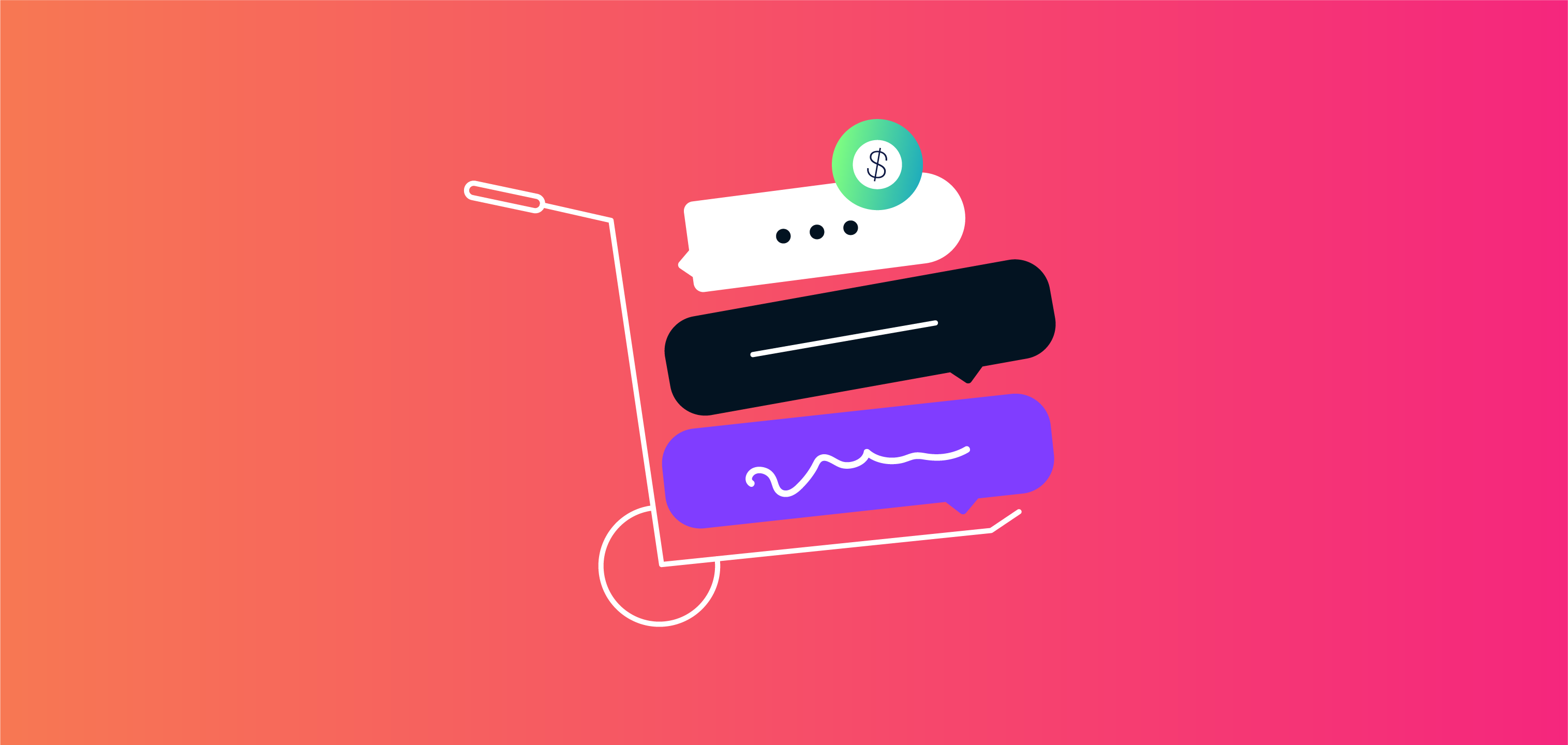 The trend towards omnichannel retailing is being driven by the increase in digital channels and the need for retailers to provide a consistent customer experience across all channels. Newer business models are no longer interested in a single-channel approach. In an omnichannel world, customers move seamlessly between channels, expecting a consistent and personalized user experience. Retailers who can provide this will be well-positioned to succeed in the future.
What Is Omnichannel Retailing
Omnichannel retailing is a strategy that businesses use to give their customers a consistent and integrated experience across all channels. This includes online, in-store, mobile, and any other channel that the customer may use.
The goal is to provide a seamless and cohesive experience for the customer, no matter how they choose to shop. This can be a challenge for businesses, as it requires coordination between all departments and a deep understanding of the customer journey.
However, these types of strategies can be extremely beneficial for businesses. It can lead to increased sales, higher customer satisfaction, and a loyal customer base.
Omni Vs. Multichannel Retailing
Omnichannel shopping is a term that is used to describe a seamless approach to shopping that offers customers a cohesive experience regardless of the channel they are using. Multichannel retailing, on the other hand, is a term used to describe a more traditional approach to shopping that offers customers a different experience depending on the channel they are using.
Get Started Now
Reach your clients now and claim your 30-day free trial. No credit card required.
Both omnichannel and multichannel retailing have their own strengths and weaknesses, and which is more effective depends on the specific needs of the retailer in question.
There are a few key differences between omni and multichannel retailing. The latter focuses on providing a unified experience to customers regardless of the channel they are using. This means that all channels must have omnichannel integration and work together seamlessly to provide this unified experience.
Multichannel focuses on providing different experiences to customers depending on the channel they are using. This allows retailers to tailor their experiences to better match the needs of their different customers.
An omnichannel model requires a higher degree of coordination and integration between different channels. This can be a challenge for retailers, particularly if they have a large number of channels, whereas multichannel is less complex and requires less coordination. This can be an advantage for retailers who want to focus on a smaller number of channels.
With an omnichannel sales strategy, you need a higher level of investment in technology and infrastructure. This is because all channels must be integrated and work together seamlessly. But with multichannel, you don't. This can be an advantage for retailers who want to keep their costs down.
Customers appreciate this type of approach because it provides a more personalized experience. Retailers can use data from all channels to better understand the needs and preferences of their customers. Multichannel provides a more standardized experience, which can be an advantage for those who want to provide a consistent experience.
Overall, there are advantages and disadvantages to both omni and multichannel retailing. Which one is more effective depends on the specific needs of the retailer.
Omnichannel Retail Examples
One example of an omnichannel retail experience is Warby Parker, an eyeglass company that lets customers try on glasses at home before buying them. The company also has physical stores where customers can complete their purchases.
Apple has a strong focus on the customer experience, no matter what channel the customer is using. All of their channels are integrated and easy to use, whether customers are shopping online, in-store, or through the Apple Store app.
Nordstrom's focus is on providing a personalized shopping experience. Their omnichannel marketing includes features like in-store pick-up, online styling advice, and personalized recommendations. Nordstrom also has a loyalty program that gives customers points for shopping, which can be redeemed for Nordstrom products or experiences.
Multichannel Retailing Examples
Target has long had a strong online presence, but in recent years, they've focused on increasing their brick-and-mortar stores. They've opened small-format stores in urban areas and created a unique shopping experience with their Target Academy concept store. Target's goal is to make shopping easy and convenient for their customers, no matter how they prefer to shop.
Is Omnichannel Retail Necessary For a Good Customer Experience
Creating an omnichannel retail experience is undoubtedly necessary for a good customer experience. By definition, omnichannel means providing a consistent and seamless shopping experience across all channels, including in-store, online, mobile, and social media. To do so, businesses must meet customer needs and preferences across all offline and online channels.
Some businesses may be able to get away with providing a good customer experience on just one or two channels. However, in today's world, customers are increasingly using multiple channels throughout their shopping journey. They may start by researching a product online, then visit a store to see the product in person, and finally make their purchase online or in-store. If a business only provides a good customer experience on one channel, they are likely to lose out on sales.
How To Create A Strong Omnichannel Strategy
There are a few things businesses need to keep in mind when implementing a strategy. First, businesses need to make sure their inventory is accurately synced across all channels. Second, businesses need to have a clear understanding of their customer journey and what channels they are using. Third, businesses need to ensure they have the right staff in place to provide a good customer experience on all channels.
1. Make Sure Your Online And Offline Channels Are Integrated
This means having a consistent brand message and visual identity across all touchpoints, as well as a seamless customer experience.
2. Use Data To Personalize The Customer Experience:
Use customer data to segment your audience and deliver tailored content and offers across all channels including SMS.
3. Invest In Technology
These types of strategies require investment in technology such as data-driven marketing platforms to be successful.
4. Make Sure Your Team Is On Board
Omnichannel strategies require buy-in from all members of your team, from marketing to customer service. Make sure everyone understands the strategy and is invested in making it successful.
5. Test And Optimize
As with any marketing strategy, it's important to test and optimize your omnichannel messaging approach to ensure it's effective. Try different tactics and track your results to see what works best for your business.
What is Omnichannel eCommerce
Omnichannel eCommerce is a term used to describe a unified approach to sales and customer service across multiple channels, such as online, over the phone, and through mobile devices.
Companies that adopt this type of strategy provide their customers with a seamless and consistent experience, no matter how they choose to interact with the company. This means that customers can start their journey on one channel—by searching for a product online, for example—and then continue it on another channel, like making a purchase on their app.
eCommerce requires careful coordination between all sales and customer service channels, as well as a solid understanding of customer behavior. By taking an omnichannel approach, companies can improve customer satisfaction and loyalty, and boost sales.
What is The Difference Between Omnichannel eCommerce and Retailing
Omnichannel retailing refers to the integration of multiple sales channels, whereas eCommerce is focused solely on online sales. The former often includes physical stores as part of the mix, whereas eCommerce is exclusively online.
Moreover, retail tends to have a more holistic approach to the customer experience, whereas eCommerce is more focused on the transaction.
Omnichannel eCommerce Examples
Amazon is a perfect example of an eCommerce master. Their world-class website fulfills online orders quickly and efficiently. In addition, Amazon has its own line of products, which are available online across different channels.
eBay is another eCommerce platform that offers one of the most convenient and accessible shopping experiences for consumers. It offers a wide variety of products that customers can purchase using their preferred channels.