The Ultimate Omnichannel Vs. Multichannel Comparison Guide
Published: Jul 28, 2022
Updated: Aug 29, 2023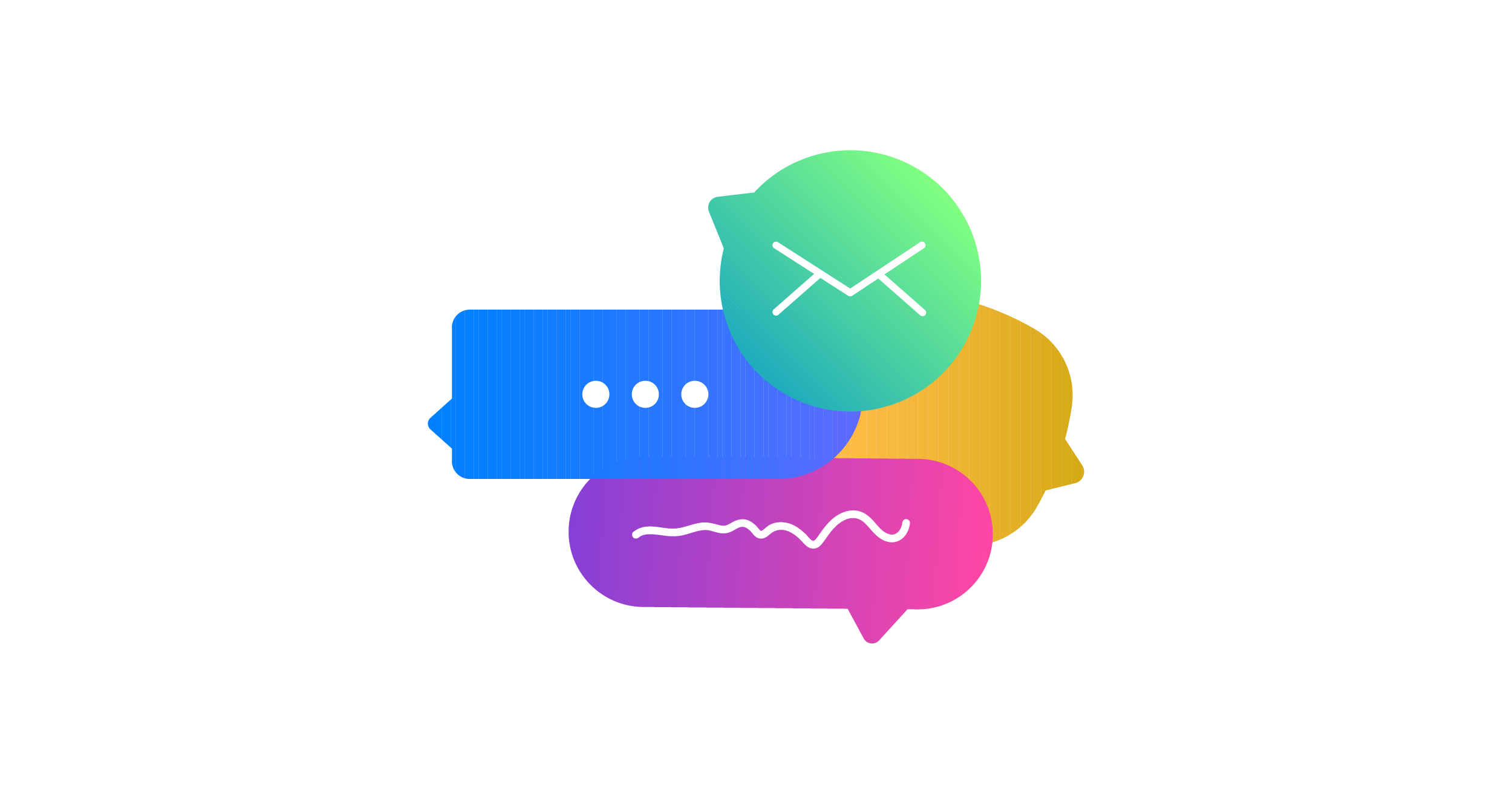 With companies shifting their focus to customer experience, businesses are making sure they're available across multiple platforms. This buzz has resulted in two approaches—having an omnichannel presence as opposed to a multichannel presence. At first glance, these two terms may seem interchangeable. And while people do use them along these lines, each conveys a different meaning.
What is a Multichannel and Omnichannel Marketing Strategy?
The strategies by which a brand raises awareness and advertises its product or service are known as marketing channels. These could be websites, actual stores, billboards around the city, or even the packaging design. Customers can contact a company through a variety of methods, including omnichannel SMS, email, live chat, and phone calls.
Channels may be used as a marketing tool and a means of interaction in many circumstances. Email, for instance, may be used for marketing campaigns as well as responding to a customer's query. Physical stores provide a way for customers to reach out to a company and have their questions answered.
Keep in mind that channels have multiple functions. When communicating with clients via a contact channel, you're still advertising your company.
Now, on to the bigger picture—what are multichannel and omnichannel in marketing and customer engagement? The term "multichannel" entails using more than one channel for spreading brand awareness or contacting customers. You may use SMS marketing, put up a billboard promoting your product or service, and so on. While SMS and billboards are not directly related to your company website, they are two different channels that play a role in promoting your business.
Get Started Now
Reach your clients now and claim your 30-day free trial. No credit card required.
Simultaneously, an omnichannel marketing strategy also entails using more than one channel. Here is where it gets tricky. The channels used are integrated to provide a seamless customer experience. This means that if a customer stops using a specific channel, they can pick up where they left off on another channel. 
For example, you may engage in a live chat with a customer service agent and then switch to a video chat without having to start over.
The Key Differences Between Multichannel and Omnichannel Marketing
Businesses that use omni vs. multichannel support and marketing may run into an array of issues. Those who primarily use a multichannel solution may experience inconsistencies between channels such as tone and voice. Moreover, the chances of miscommunication are higher, with customers growing frustrated.
Businesses may switch to omnichannel marketing from multichannel marketing to tackle these issues in their strategies. This way, a brand can be more consistent, communication becomes straightforward, and you won't have consistent customers dissatisfied with your services. 
The key distinction between omnichannel and multichannel marketing is integration. It makes all the difference. Customers may indeed access information through several channels, but multichannel marketing can't get them to function coherently. This is because each channel offers distinct services and operates independently of the others.
The consumer is at the core of omnichannel marketing. They concentrate on the customer's demands, sending them a tailored message in a cohesive, seamless experience. Because all of the channels are linked together, the client can readily obtain information from any of them.
Customers want a consistent experience across all channels. If they visit your Instagram page, they want to see similar content to your website's tone and voice or your newsletter's wording. This way, you show your client base that you are unified, consistent, and reliable. Every detail matters. 
In a nutshell, a multichannel marketing strategy is when a business uses multiple channels to deliver a particular message to clients. The company is now at the core of the plan, and the channels work actively to transmit that message.
An omnichannel strategy takes a different route. It puts the consumer at the heart of the strategy, with a single message that adjusts to each customer's touchpoint. A multichannel strategy does not allow for that degree of personalization; it's not as customer-centric as omnichannel.
Advantages of an Omnichannel Approach
While a multichannel strategy does have its perks, such as flexibility and channel independence, an omnichannel approach has several added advantages. These include:
Higher ROI
An omnichannel solution allows you to allocate your budget and resources more efficiently by focusing on the most successful channels. An omnichannel marketing platform provides a comprehensive view of the performance metrics across all channels, helping you enhance the allocation of resources for optimal results and return on investment. 
Increased Sales
By letting customers move seamlessly between channels, an omnichannel solution tends to smooth the customer journey. This has the potential to maximize conversion rates since your customers can carry out transactions on any channel they prefer. 
Improved Customer Experience
An omnichannel strategy aims to provide a consistent experience for audiences across each channel, whether it's SMS, email, phone calls, social media, or instant messaging apps. This coordinated and tailored approach helps deliver the best customer experience, increasing brand loyalty and buyer satisfaction.
Competitive Advantage
With competition being high, a special offer once in a while or a couple of products isn't enough to gain a customer. To really set your business apart, you'll need to have a successful omnichannel marketing strategy in place. It shows that your business is dedicated to meeting the expectations of customers as well as providing a smooth, customer-centric, and unified experience. 
Enhanced Data and Analytics
An omnichannel approach gives you the ability to not only gather but also unify customer data from various channels. By extracting information from social media channels, website cookies, shopping carts, mailing lists, and point-of-sale systems, you can get a better view and understanding of your audience. You can leverage that information to offer tailored experiences and optimize your campaigns. 
Omni Vs. Multichannel Marketing Examples
Analyzing customer insights about their behavior or attitudes is a concern for many companies. They have a small grasp of how the discovery occurred and what behaviors transpired throughout their engagement with the brand. The most critical component of deciding between the two strategies is determining which one is best for your company. Let's take a look at multi vs. omnichannel examples to better understand each case.
Multi Vs. Omnichannel Support
Multichannel support differs from omnichannel support in that the context and history of the customer are not shared across channels. Every channel is responsible for a separate chat stream. Typically, separate agents handle the interactions across these separate channels.
However, this isn't to say that multichannel capability isn't useful. Samsung, for example, provides help for inquiry resolution across a variety of channels, including call centers, online and offline messaging, social media, and community support.
Multi Vs. Omnichannel Contact Center
Having a multichannel contact center means that your support function is now available across several channels. Omnichannel, on the other hand, refers to a consistent experience across all of these channels. 
Although multichannel appears to require less time and commitment, omnichannel provides more benefits. An omnichannel contact center runs across several platforms with customer data continuity. Multichannel implies that agents specialize in a specific channel and handle that particular channel only's interactions independently.
Omni Vs. Multichannel Marketing
The goal of multichannel strategies is to deliver a single message across multiple channels. You may promote a certain promo code on a social media account to entice people to buy a product or service using the promo code.
An omnichannel marketing strategy aims to engage users by delivering various sorts of information across several channels. A person may receive an email advertising a new product while also getting a promo code for the same product on Instagram. 
In short, multichannel vs. omnichannel messaging can be broken down into these points:
Multichannel is the old way; omnichannel is the new way

Multichannel requires one main message; omnichannel marketing has multiple 

Multichannel implies one-on-one interaction; omnichannel marketing is more personalized
Omni Vs. Multichannel eCommerce
Both omnichannel and multichannel eCommerce entail engaging customers across numerous channels throughout the customer experience. Multichannel emphasizes the channel itself, whereas omnichannel focuses on the customer. 
Since each channel is managed separately, with its own strategy, performance metrics, and unique customer experience, a multichannel approach typically reinforces current channel silos. All consumer interactions are integrated with omnichannel eCommerce, offering a smooth experience despite how and where they interact with your company.
Omni Vs. Multichannel Marketing for Retail
How brick-and-mortar stores and a company's online activities operate together is known as omnichannel retailing. A multichannel retail strategy involves a company that has both physical and online stores, but its activities are divided into various channels rather than being integrated. 
Multichannel retailing sends the same or unrelated material to a consumer across several channels, whereas omnichannel retail also builds on interactions across multiple channels to progress the customer journey at every touchpoint.
Multichannel Vs. Omnichannel Marketing for Banking
Omnichannel banking ensures that customers can access several integrated support and service channels and seamlessly migrate between them to fulfill their financial needs. These include voice and phone calls, SMS, live chat, email, and so on. 
Customers can access banking services through a variety of channels, including ATMs, call centers, mobile banking, and more. However, since these are not designed to provide a seamless experience, the services may not perform consistently across the channels.
Each of these channels offers a variety of services, some of which may overlap. Each channel, on the other hand, functions independently from the others. This strategy is multichannel. 
Multi Vs. Omni: Which Should You Choose?
It's fair to say that both approaches have their benefits, even though omnichannel is ahead of the game. In any case, choosing the right strategy essentially depends on your business needs. 
When to Choose Multiple Channels
If you happen to be a bit short on resources and prefer not to invest in an omnichannel solution, multichannel is the next best thing. Implementing an omnichannel approach involves a great deal of work. That being said, going for multichannel marketing might be easier and can still yield pretty decent results. 
The main advantage of multichannel is that it tends to be flexible since each channel works separately. Cooperation isn't as vital in this case, which means those responsible for each channel can focus on their own platform. 
Be that as it may, multichannel isn't as cheap as it may seem. You'll still need to invest in the right infrastructure to be able to scale your operations. Marketing automation is an integral part of the strategy as it enables growth without compromising on quality. 
When to Choose Omnichannel Marketing
Omnichannel is an excellent choice for businesses of any size—if done correctly. Investing in and maintaining an omnichannel strategy is known to be resource-intensive. But if you have the resources to spare, the payoff is worth it. 
This communication approach is proven to bring exceptional outcomes in terms of conversions, customer retention, brand loyalty—the list goes on. With a solid strategy in place, you can form a unified platform where you guide prospects through the buying process and turn them into frequent customers. 
How to Implement Successful Omnichannel Strategies
As mentioned above, implementing an omnichannel solution involves relatively more work and resources. But it's no less a fruitful path to venture down. Taking a few key measures will help you maximize the payoff.  
Invest in the Right Solutions
To implement a solid omnichannel strategy, your marketing and sales teams need to have the right tools at their disposal. Consider investing in sales, communication, and CRM systems that are integrated and user-friendly.
The platforms you choose should be adaptable to customers' needs and the contextual aspects of their interactions. Developing an omnichannel approach also involves opting for advanced software that can streamline your workflows. 
You'll want to invest in a contact center as well as a customer engagement solution that can allow you to offer omnichannel support and service. This helps in guaranteeing customer satisfaction. Aim for a cloud contact center that supports digital interactions in addition to inbound and outbound calls. Certain platforms also feature internal messaging, CRM integrations, skill-based routing, and AI-powered smart routing.  
Know Your Audience
Understanding your audience is essential for a successful omnichannel strategy. Know what they want, what they expect, and what their pain points are to figure out how you can help them throughout their customer journey.
You'll also want to find out which channels they prefer to tailor your messaging and provide personalized customer experiences. Using a customer persona can help you understand your audience better. Make use of the information about customer preferences you extract from data and analytics, as well as customer feedback and social listening, to make data-driven decisions for your business.
Leverage Insights and Prioritize Data Security
The success of an omnichannel strategy largely depends on the insights you leverage from various systems. Storing and sharing data securely and effectively is key to providing a smooth and consistent customer experience. By integrating data from inventory management, CRM, and other systems, you can take the right steps to enhance your campaigns and guarantee a personalized and seamless customer journey. 
And speaking of customer data, you must take all the necessary security measures. Customers trust you by sharing their personal details with you, so it's only fair that you respect their privacy by adhering to data protection principles. 
Reorganize Your Structure
Adopting omnichannel strategies involves effective communication and cooperation between sales, marketing, warehousing, development, and customer service teams. This means rethinking the organizational structure of your business. You'll also need to equip your teams with the tools and technology needed to facilitate cross-department workflows.