The Basics of Sending PDFs via Text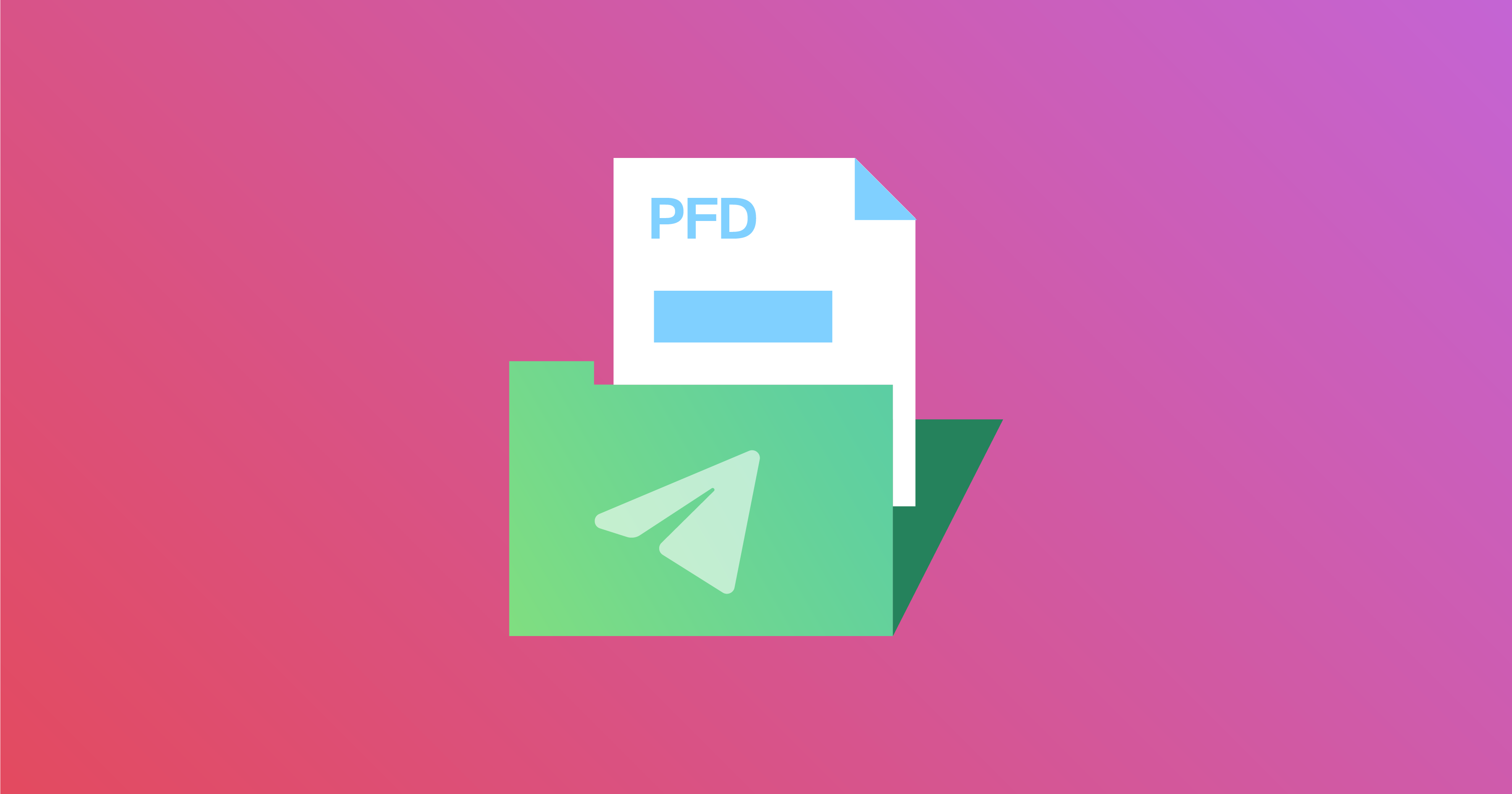 Texting makes everything easier. It's simple, convenient, and universal, just like a PDF (Portable Document Format) file—which is why sending a PDF via text is one of the best ways to share more than just a message. It combines the speed and effectiveness of text messaging with the accessibility and versatility of PDFs.
A PDF can include graphs, images, and hyperlinks. You can fit a lot more than the 160-character limit of a regular SMS in a small package that still packs a big punch. 
Most SMS platforms allow you to add files to your mass texting campaigns or one-on-one conversations, so it's easy to send them to as many people as you want in seconds. Having the ability to send PDFs via text can greatly enhance your SMS marketing and business messaging arsenal. 
Why Do People Send PDFs via Text? 
Texting is one of the most effective ways of reaching people. They are easy and convenient, get opened and responded to a lot more than email, and are a great way of instantly notifying people via reminders or alerts.
Sending a PDF via text gets your recipients the documents they need instantly and onto their phones when they're on the go. PDFs are an ideal format for sending a lot of information in one package, including visual elements. It's a versatile and popular file format that's almost universally supported and accessible, even on mobile devices. 
There are many reasons to send a PDF via text, including sending helpful documents like invoices, pricing quotes, receipts, tickets, schedules, brochures, and much more.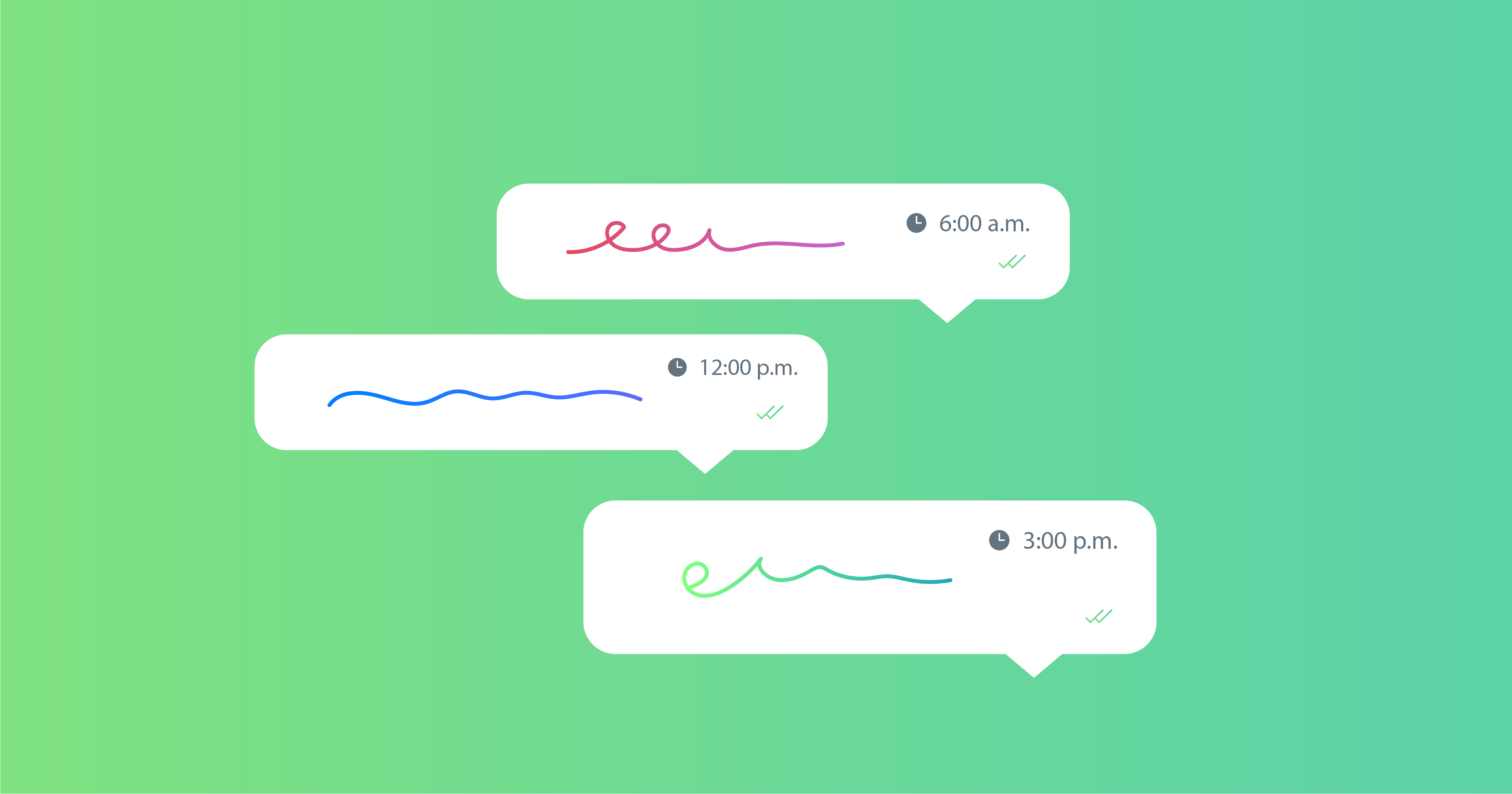 When to Send a PDF via Text 
Besides knowing how to send PDFs via text, it's helpful to know when to send them. Here are some examples:
When you have to report something: Text a PDF report to your customers or business associates—daily, weekly, or monthly

When your customer books a trip through your agency: You can text your client a travel itinerary in PDF format before their trip

When someone reserves a table at your restaurant: Text your restaurant menu as a PDF to get diners acquainted before they arrive

When someone registers for your course: Text them a schedule and list of coursework so they always have it on hand

When you have to invoice someone: Invoicing and getting paid can be hard, especially by email—text messages get you front and center

When someone is attending your event: Text them an appointment reminder PDF with the event agenda, directions, seating arrangements, and other important information

When someone expresses interest in your product or service: Text them an info pack that details your offerings and prices

When you have a patient coming in the morning: Attach the PDF file to a text and send it the night before with instructions on what to eat and other requirements prior to the medical checkup

When your customer has just purchased a new product: Text them a manual or usage instructions and immediately engage them if they need setup support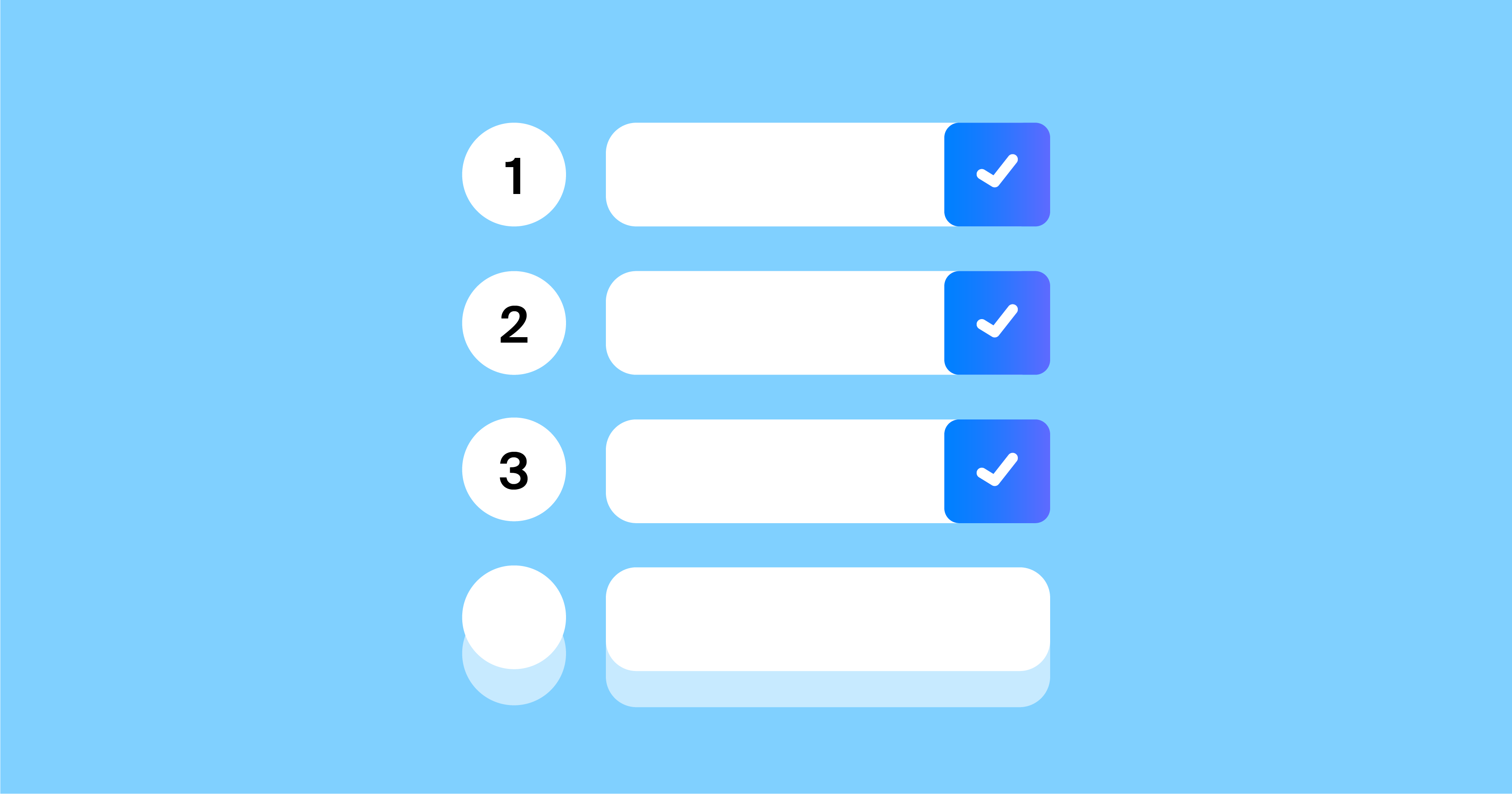 How to Send a PDF via Text 
For texting PDFs on an iPhone, you can easily use iMessage. Find the file you wish to send in your iPhone's "Files" folder, press and hold, tap "Share," and select the Messages app from the options that appear. From there, you can select the contacts you wish to send it to.
The only caveat is that your recipient also has to have an Apple device to receive iMessages. Otherwise, your message will be sent as a regular text.
Why Can't I Send PDFs via Text on My iPhone? 
There can be a number of reasons why your PDF files aren't being sent on an iPhone. You may be trying to send a documents to a non-iOS device, in which case your iMessage will not go through—try sending it as an MMS instead.
For MMS to work, your iPhone needs to have the correct settings selected. When you send a PDF file, it's not sent as a regular text message, but as a multimedia message. Regardless, ensure that "Send as SMS" is toggled on in your settings. Files will automatically be sent as an MMS.
If you're sending by MMS and the PDF is not getting attached or the message isn't going through, your file size may be too large.
How to Send a PDF via Text Message on Android 
You can easily send PDFs via text on Android through the File Manager app or directly through your native Messages app. In the File Manager, find the PDF file you want to share, press and hold it, and tap the Messages app icon in the "Share files via" menu that opens. Choose the recipient contact and done
Alternatively, you can also use your Android phone's native messaging app. Find the conversation or start a new one and press the "+" icon to select attachments for your message. Press the Files button to open "File Manager," where you should locate the PDF you wish to send. Select the PDF and hit send.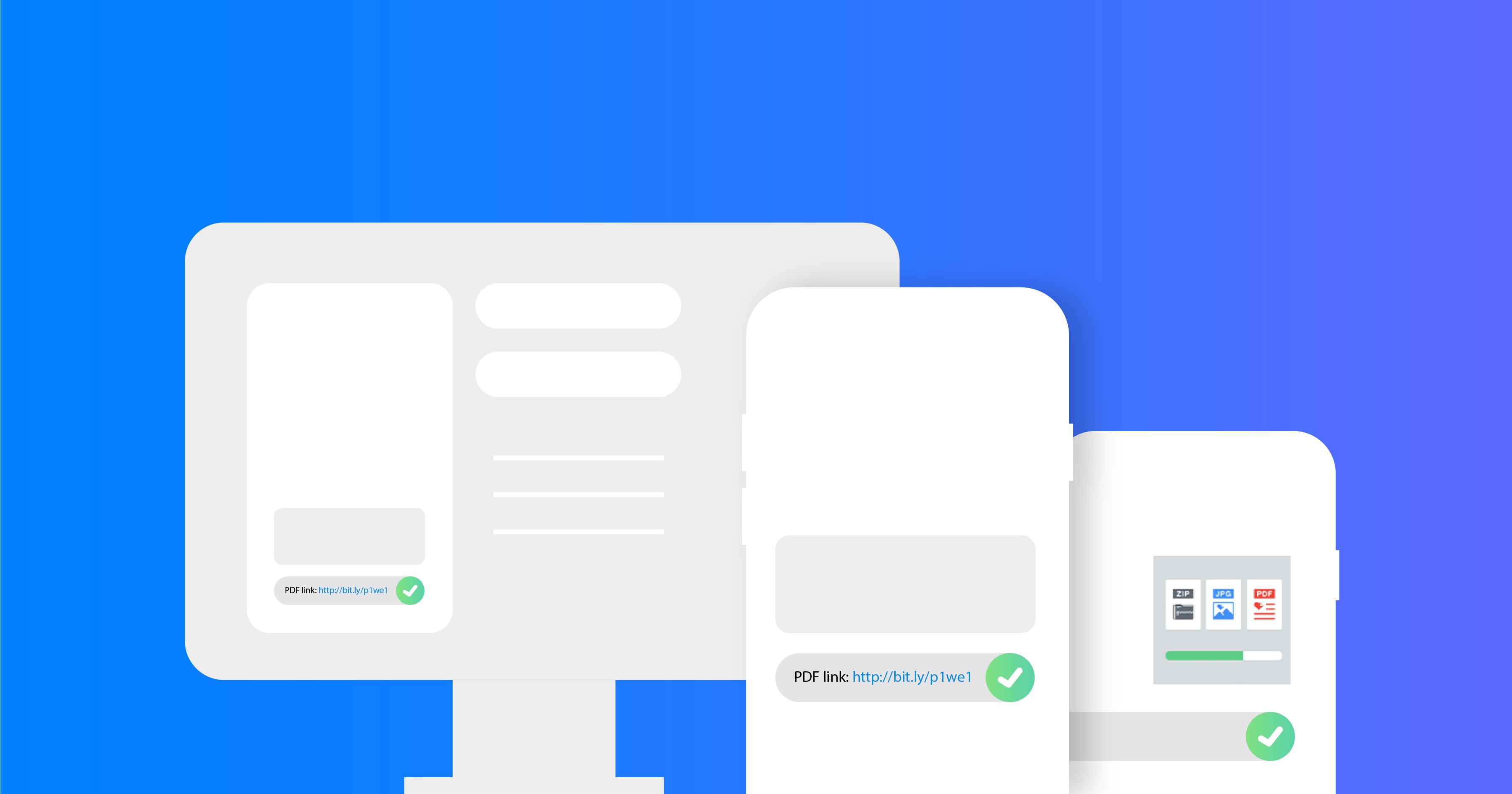 3 Ways to Send a PDF via Text   
Attach a PDF File to an MMS 
You can physically attach a PDF file directly within the message box by selecting it as an attachment from your phone's texting application.
Include a Link to the PDF file in an SMS
If you wish to send an SMS instead of an MMS, you can still share a PDF file by including a link to it in the message body. Use a URL shortener to save space on the character limit.
Use a Bulk SMS Service Provider 
You can also send PDFs via text message using a bulk SMS or mass texting provider, which gives you more functionality and the ability to send to thousands of recipients at once.
Sending PDFs with Business Texting 
So what if you're a business owner who has a team or customers who use both Apple and Android devices? To keep up communications with everyone regardless of the device they use, you may need to use a different method. SMS platforms like Dexatel allow you to send PDFs and other files via text to individuals and large groups from a single, easy-to-use interface. 
Using Dexatel's business text messaging solutions, you can send messages to any phone number from anywhere in the world. Schedule your texts in advance, set auto-responders, and easily personalize all your messaging. You can text from your computer, making it easy to send files like PDFs to anyone.
Dexatel's affordable pricing and flexible messaging options—including Viber Business Messages and WhatsApp Business API—make it a one-stop shop for all your business messaging needs. And with a powerful API that lets you integrate multiple external applications and CRMs, you can create hassle-free automations that work across all of your business's internal systems and keep you fully in control.