Everything You Need To Know About CRM Marketing Automation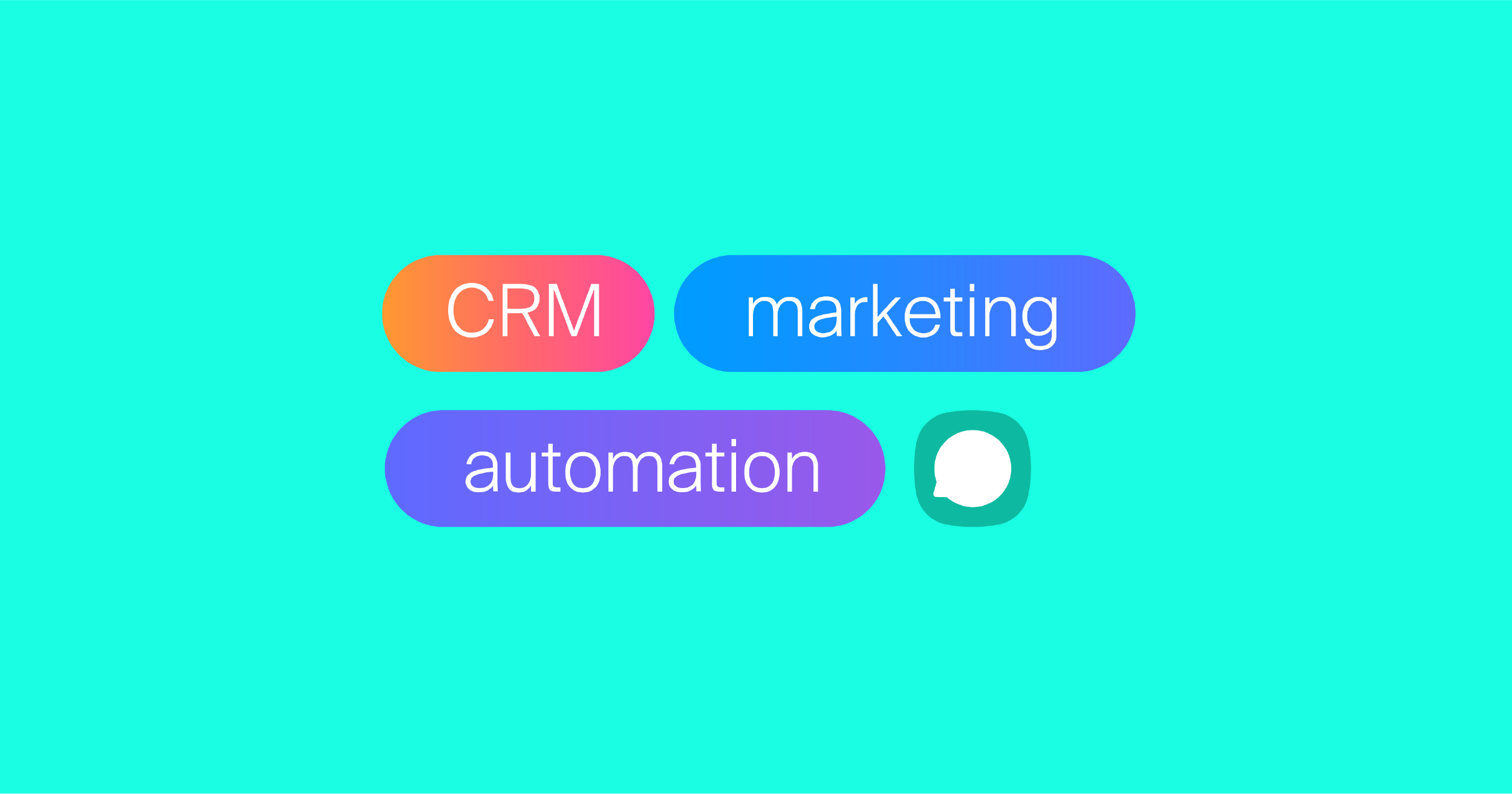 For businesses, marketing and maintaining customer relationships are one of the biggest challenges. But, it is also the area most ripe for automation. CRM and marketing automation isn't just about saving time and cutting down on labor costs. It's about providing the best service possible and using technology to identify gaps and fill them.
In a world full of data, it helps to have something to make sense of it all.
Understanding CRM and Marketing Automation
First things first, CRM is Customer Relationship Management. It's the technology for managing business relationships and interactions with leads and clients. But while the underlying mechanisms and systems can be very complicated, you can have technology do the difficult task for you with the right tools.
A CRM system enables every part of your business to better manage your external interactions and relationships. At its most basic, CRM software stores customer and prospect information in a single, central, and accessible location. From sales to marketing campaigns, businesses can leverage customer information ( preferences, purchases, and prior engagements) to make more informed and tailored interactions.
The right CRM and marketing automation toolkit can help you retain customers, convert new ones, and ultimately grow your business. It greatly assists in connecting with clients, streamlining processes, reducing costs, and increasing profits. This happens by connecting your entire business pipeline—think marketing to sales to customer service—and giving you a holistic view of your entire customer lifecycle.
From a marketing standpoint, having customer data automatically sorted, organized, and visualized can make launching customized campaigns a breeze. Marketing automation gives businesses the ability to send out materials that are timely, relevant, and personalized. With platforms like Dexatel, you can even send out personalized SMS messages in bulk to all your prospects and customers without manual input.
The Difference Between CRM and Marketing Automation
While customer relationship management (CRM) and marketing automation often go hand in hand, they serve different purposes individually. While marketing automation is mainly for—you guessed it—marketing, CRM is used for sales processes. One informs the customer about the business and gets them through the door, while the other guides and nurtures them through and after a purchase. Together, they are one of the strongest tools at your disposal.
Get in Touch With Our Experts
Streamline your efforts and centralize your channels with Dexatel's all-in-one platform. Talk to our experts and get all your questions answered.
CRM software gives businesses a complete view of their leads, prospects, and customers. It is used by sales teams to communicate with clients more effectively and efficiently. This works by collecting all the information from various sources and channels into a single platform that is then accessible to all. This way, you greatly minimize the time and effort required to get a complete view of each customer and their potential buying points.
Marketing automation is used to create and optimize campaigns that are in line with customer wants and needs. With a data-driven approach, marketers can better connect with their target demographic and take out the guesswork. Marketing automation can identify opportunities and engage prospects with the right message at the right time and in the right medium and platform. And once properly set up, marketing automation can even run itself!
Why You Need CRM With Marketing Automation
CRM with marketing automation turns the amount of data about your customers and their journeys into actionable insights and useful business information. This means that the marketing team knows what content they most engage with or what converts. Sales reps then know who to talk to, how, when, and most importantly, what about.
Having a marketing automation software allows for real personalization and an individual approach that works best for each client. This works in conjunction with sales. Marketers can deploy these automations into the CRM system and know what leads have converted, what has worked, and what hasn't. The results then directly feed into and guide the process.
Advantages of CRM and Marketing Automation
By integrating CRM and marketing automation tools, businesses can close the gap between lead generation, customer conversion, and retention. With a shared CRM system, employees across the organization can view prior interactions, identify pain points, and maintain client relationships. This way, your strategy is backed by actual data and knowledge.
1. Save Time and Resources
Your sales team can input real-time data about their prospects and leads that is shareable across the organization. With everything organized and streamlined, there's far less time wasted trying to connect the dots and find information.
2. Connect Departments
With everything in one place, it makes it easy for marketing and sales to focus on the right clients and nurture prospects into quality leads. Remote teams can benefit the most from having a centralized platform with up-to-date and accessible data.
3. Bring In More Leads
Lead scoring is every business's lifeline, and you can improve your lead generation by organizing your leads. You can better tailor your marketing and find your winning strategy by knowing what works and what doesn't even after a prospect reaches sales.
4. Increase Customer Value
Knowing your customers allows you to better serve them and identify new opportunities for sales, leading to better, more profitable customer relationships. Continued customer support is also greatly helped by having a centralized CRM integration.
5. Improve Your Product or Service
With a wealth of information about your customers and their interactions with your business, you have an unparalleled insight into their views and feelings. You can spot trouble points before they turn into problems and make data-backed improvements.
CRM and Marketing Automation Platforms
With dozens of top-notch providers out there, there isn't a single best CRM and marketing automation platform. Some of the most widely used and respected are:
These can appeal to businesses of various sizes and industries, from small and mid to large enterprise-level organizations. Best of all, many CRM platforms can connect to other business apps and marketing tools, giving you a complete view and reach of your customers. You can automate your business communication by integrating directly with Dexatel's reliable SMS API and sending personalized SMS messages to customers and prospects worldwide.