Everything You Need to Know About SMS for eCommerce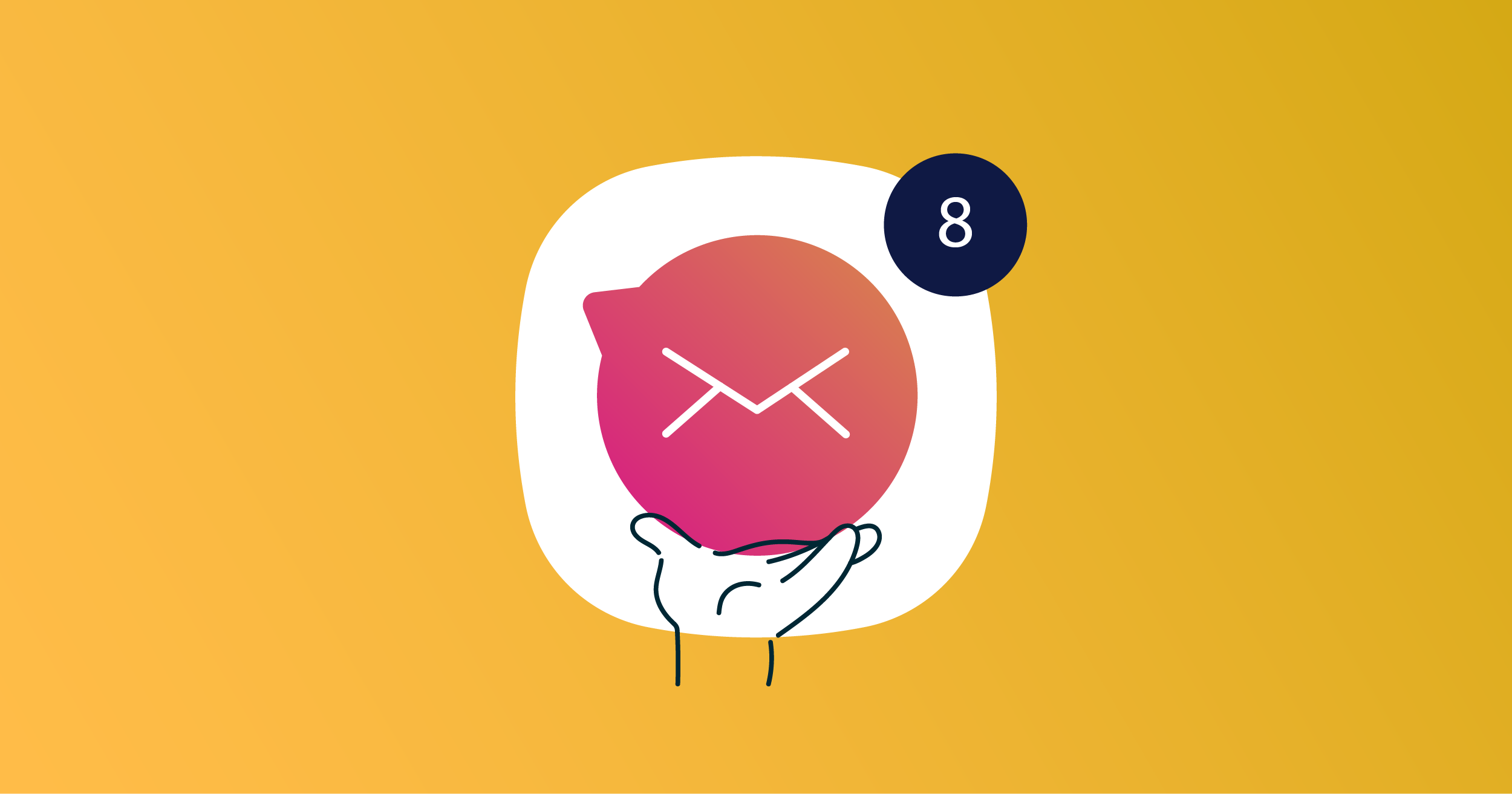 When you think about it, what is the one thing that every single person has on them all day, every day? It's, of course, their mobile phone. And with nearly half of eCommerce now taking place on mobile, the best way to reach them is through SMS. While email has been the primary channel for eCommerce marketing, companies are quickly transitioning to SMS as the preferred method of direct communication with leads and customers—and for good reason. 
· Text marketing cuts through the noise. Unlike most emails, people open and look at SMS messages to the tune of over 95%
· It's not just the open rate. SMS has higher click-through and conversion rates than email marketing. And the return on spend is on average 10x to 20x
· The rate of business-to-consumer (B2C) text messaging is growing at an ever-accelerating rate. Chances are your competitors are already texting
· SMS finds your recipients where they are. If it is urgent or time-sensitive (like a flash sale or limited offers), SMS is the surefire way to get your message across
And if these facts weren't convincing enough, you can always send an email to SMS.
SMS marketing for eCommerce is easy to understand. If you send out promotional materials, offers, or other business information to attract, retain, or reward customers, you're engaging in SMS marketing. But while the concept is simple and straightforward, it can also sound overly technical and complicated. Fortunately, with the right tools, it's incredibly easy to get started, and best of all, no technical knowledge is required!
Getting Started with SMS Marketing for eCommerce
The question for most businesses is not whether to use SMS for B2B eCommerce marketing, but how. Companies in all sorts of industries use SMS to send out mass blasts, hyper-personalized messages, auto-generated messages based on action or intent, and more. You don't need to do what others are doing, but there's hardly an eCommerce business that wouldn't benefit from SMS marketing campaigns in one form or another—and it's easier than you think.
Have a Goal And Set Priorities
Precisely because the possibilities with text message marketing are near infinite, things can get overwhelming. It's helpful to define what your goals with this medium are. Are you looking to send texts for promos and offers? Or do you have specific targets, like decreasing shopping cart abandonment? A good starting point is gathering customer feedback through a survey or checking in on a recent purchase. It establishes a communication channel without being intrusive.
Get Started Now
Reach your clients now and claim your 30-day free trial. No credit card required.
Define Success Metrics And Targets
Are you looking to better serve existing customers or attract new ones? Would you like to increase your SMS recipient list and generate more eCommerce leads? Depending on what your targets are and how you will judge your SMS outreach success, there are different approaches. And with easy integrations into existing customer relationship management systems and advanced analytics, there's a lot you can learn from the data and fine-tune your campaigns.
Partner With a Great SMS Provider
Look for a vendor that makes set-up and launch easy, but can also scale up with your needs. Customer support, competitive pricing, and platform features are things you should consider when choosing a reliable partner to ensure sustainable, long-term growth of your eCommerce business. Dexatel is a communications provider with an intuitive and user-friendly SMS platform that prioritizes personalization with proven engagement benefits.
Start or Grow Your SMS List
To get started, you need to have a list of phone numbers to send out messages to. Note that no reputable vendor will provide a list for you; you need to use your own dataset. There are many ways to collect SMS subscribers, whether it be a form, a popup on your website, through email outreach, or within your eCommerce check-out process. And since SMS is a permission-based channel, it's imperative that you stay compliant and make sure that recipients have opted in.
Launch Your First SMS Campaign
Take your time to try new things and see what works for your eCommerce business. Start with a one-off campaign to get a feel for it. Once you're comfortable, you can incorporate it into your marketing automation. Dexatel gives you free credits to test and understand your target market. And our knowledge base and blog are a good place to learn about SMS marketing strategies, trends, and best practices. Most importantly, continue to test and see what works for you.
Advantages of SMS Marketing for eCommerce Brands
Consumers Prefer It
In just one survey, 83% of respondents said they would browse or buy products in messaging conversations. 77% of consumers said that they were more likely to make a purchase if they could browse or get answers over messaging.
Engagement is Extremely High
People are tired of overflowing email inboxes and never-ending ads on social media to the point of tuning out the information overload. SMS is short, direct, and hard to ignore, making it one of the most engaging channels for eCommerce.
It's Personal
79% of consumers reported that they are more likely to make a purchase from a brand with which they feel a personal connection. 63% of consumers said messaging with a company makes them feel a more personal connection.
It's Fast
As a two-way channel, SMS can quickly get you in contact with your customers and vice-versa. In terms of convenience and speed, SMS is the fastest way to get messages seen and get a response.
It's Low-Cost
With considerably lower costs than before, SMS has become the leading digital marketing tool with a very high return on spend. Dexatel offers competitive worldwide SMS pricing with bulk discounts and no minimums.
It Creates Trust
A first-time buyer may be hesitant to buy from an unfamiliar store. Texting can overcome the virtual barrier and instill trust and familiarity. You text your friends and family, and a business doing so gives it a much closer connection with its customers.
SMS Marketing Tips for eCommerce
eCommerce brands can use an SMS marketing channel at every step of the customer journey, from acquisition and conversion to retention. Some of the best messages include conversational and chat commerce texts when a customer has reached out or is in need of information, birthday or anniversary celebrations, and reward or loyalty program updates. Here are more industry tips to get the most out of SMS for eCommerce.
Be Active, But Not Intrusive
SMS is a powerful tool, but don't abuse it. It's easy to get carried away when you have such a direct line to your customer. Don't send more than a few SMS messages in a short period, or you risk alienating your audience.
Let Customers Know They Can Text You
Mention this on your website or in a newsletter, send a welcome SMS, or a post-purchase confirmation. This will get the customers used to receiving texts from you and give them the option of messaging you back.
Provide Value
If you want your recipients to be excited about your messages, make sure you offer something valuable like exclusive offers, deals, or sneak peeks at new products or services.
Keep It Short And Fun
Remember that people are reading on mobile screens—often on the go—and SMS is a less formal medium than email. Maintain a conversational tone that's in line with your brand's voice.
Personalize It
Customers are more likely to engage with a message when it's directed at them and their specific needs. You can segment your customers into lists or SMS groups and make use of data automation and personalization.
Offer Customer Service And Support
Keep in mind that SMS is two-way. Use it to engage with your customers and increase loyalty, or provide continued customer support. Check in with your customers after a purchase or ask for feedback.
Don't Complicate It
Professionals have already worked on creating powerful platforms with advanced features and analytics. Everything from recipient list management to campaign scheduling and personalization can be automated, with no custom coding required!
And even if you're not ready for full automation yet, you can start off with small trial campaigns that are as simple as a text.