Everything You Need to Know About SMS Marketing Automation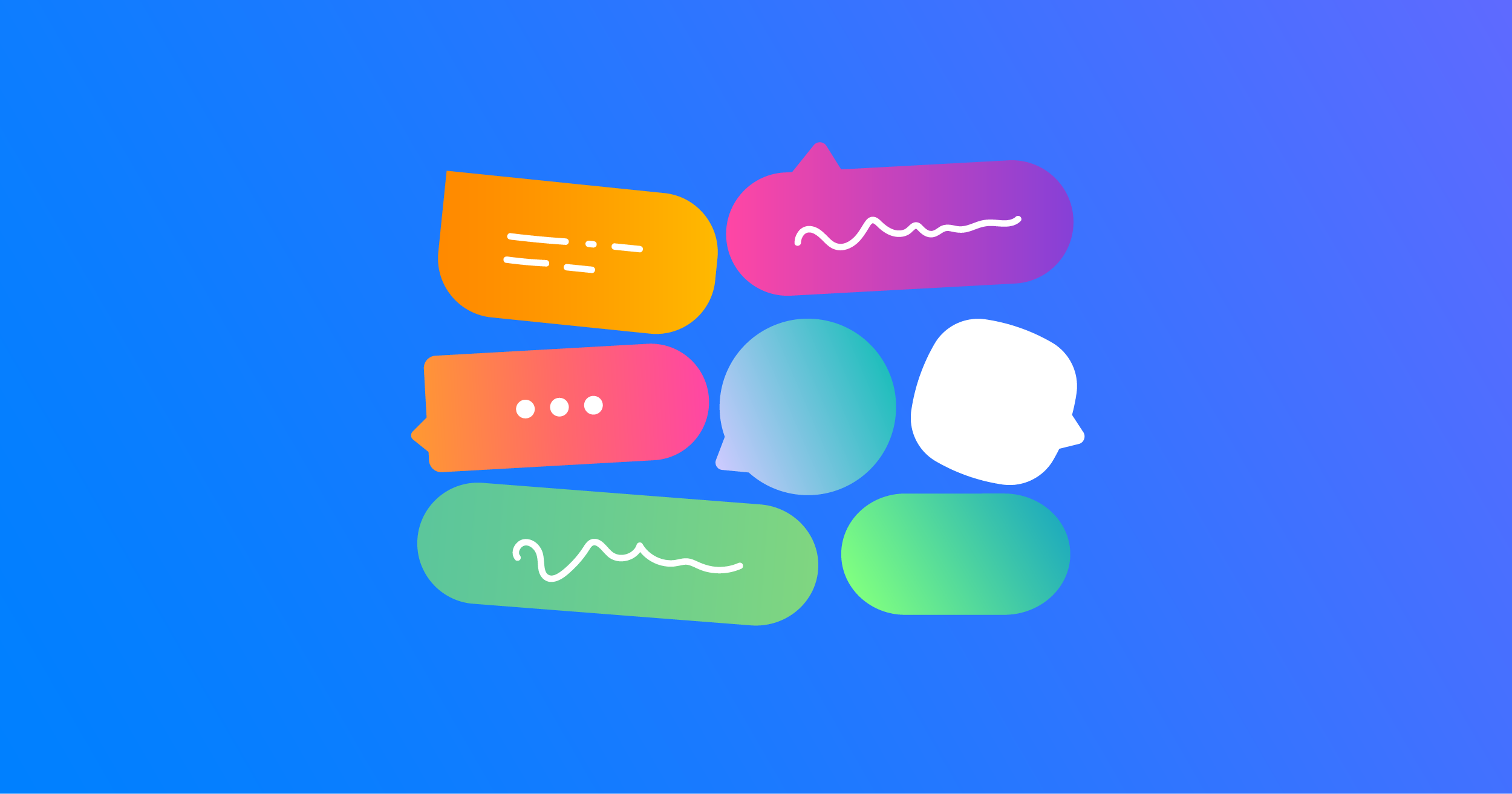 Sending the right text message to the right people, at the right time, can make a world of difference in customer relationships and sales. Marketers are increasingly applying automation in their messaging strategy to send personalized SMS texts to customers that can't be matched by any other channel. We'll give you a quick rundown of everything you need to know about SMS marketing automation and how you can effectively use it in your own business.
If you haven't already done so, read our primer on CRM marketing automation, as the two tie together and can make a very powerful combo. SMS is the most effective way of reaching your audience and can be integrated right into your CRM platform and used alongside your other automations. When you add messages to your workflows, you can send scheduled text messages automatically and make it your most powerful channel yet.
What is Automated SMS Marketing
Automated text marketing delivers personalized and timely messages to your target audience without tedious and error-prone manual work. Whether you're sending promotional or transactional text messages, company news or updates, or something as simple as a birthday text, this takes care of all the scheduling and manual input.
Imagine you want to send info about a new product that may interest a customer based on previous purchases or expressed preference. You can set up automated texting that notifies all those who fall within those parameters. This is something that would be extremely time-consuming and inefficient if you were to try and do it manually each time.
Replacing these manual tasks with automation not only saves you time and human resources, but greatly improves the value customers get from your communications.
Get in Touch With Our Experts
Streamline your efforts and centralize your channels with Dexatel's all-in-one platform. Talk to our experts and get all your questions answered.
To get started, you can import your existing contacts—just make sure they opt into receiving texts—or collect phone numbers using custom forms or sign-up boxes on your website or in emails. Checkout prompts and pop-ups with incentives can also grow your list automatically. You can then segment your subscribers into lists and groups, and send relevant and personalized texts to each contact automatically. Then, you can measure your SMS marketing ROI to see how effective your strategy is. 
How Effective is Marketing Automation for SMS
Your customers are increasingly on mobile, and SMS takes full advantage of a mobile-first approach. Everything from sales to customer support can benefit from automation by saving time, becoming more efficient, and most importantly, improving communication and responsiveness with customers. Your recipients are far more likely to open and read texts than emails, making them perfect for anything that requires quick attention.
Like email, using text marketing services isn't limited to a single country. You can send worldwide messages, so all your international customers are within reach. And once you define an exact delivery schedule, the automation sends texts at the optimal time of day, factoring in global time zones. Nobody likes being woken up in the middle of the night, no matter how enticing that flash sale may be.
And the best part is that messaging is actually more affordable than you may think.
Top Use Cases of Automating SMS Marketing
Text message marketing can be used to engage and activate your customers at every step of the lifecycle. You can use transactional and behavioral data to enable action-based automations all through the customer journey and personalize the messages based on context.
Here are some of the top use cases and best practices for SMS marketing automation and how you can deliver more relevant and valuable messages to your subscribers.
Welcome Messages
Even before someone makes a purchase from you, you can invite them to join your contact list and nurture leads through SMS. You can set up automated text message campaigns to reach customers and inform them about your brand and products and offer incentives.
Promotions
SMS is the best channel for promos, limited releases, and flash sales. You can even run special deals for your subscribers to encourage more sign-ups, or text a limited-time discount code to sweeten the deal.
Reminders and Alerts
If you require an action from a customer, automations can be set up to send reminders when triggered, such as when a text message subscription needs renewal or appointment confirmations. And because of its immediacy and visibility, SMS is perfect for alerts that need to be seen now.
Shipping and Delivery
Shipping and delivery notifications through automation give your customers immediate updates on their orders. They also condition them to expect text messages from you, which makes future promotional messages less intrusive.
Abandoned Carts
In a jarring statistic, almost 70% of online shopping carts are abandoned. While there are many reasons why users may not complete a purchase, an automatic SMS reminder may be just what is needed to seal the deal.
Back in Stock
You can set up an automated action where a customer receives a text as soon as an item on their wish list is back in stock. This is especially useful for products that are usually low in stock and require a quick purchase.
Events and Appointments
Send messages to attendees to confirm participation or convey important information before, during, and after events. Or, remind them about upcoming appointment times and reservations.
Anniversaries and Birthdays
One of the easiest ones to set up are birthday or other special occasion messages. Celebrate your clients by sending them something sweet to let them know that you remember them and show your appreciation.
Surveys and Feedback
Text messages give you the opportunity to collect important first-hand data about your customers, their preferences, and experiences with you. You can send automated surveys and collect feedback to improve your customer experience.
Two-Way Conversations
One of the best parts about SMS is that it's a two-way channel. Customers can contact you back and get their questions answered. It creates an immediate communication channel between you and your customers that can be used for nurturing and continued support, as well as providing customized services.
The Best Automation Platforms for SMS Marketing
The best B2C and B2B SMS marketing platforms include features like automatic message personalization, customizable templates, and seamless integration into other marketing tools and platforms. Dexatel is one of the most accessible and affordable platforms for automated campaigns for small businesses and large enterprises. Here are other SMS marketing platforms worthy of mention:
No matter what tools you choose, be strategic about the messages you send and understand the needs and unique challenges of each customer. Only then can you deliver messages that add value and enhance the customer experience. We're here to help. Read through our SMS marketing guide, try out our SMS API, or get in touch to see how we can help make the most of SMS.