The Ultimate Guide to WhatsApp Marketing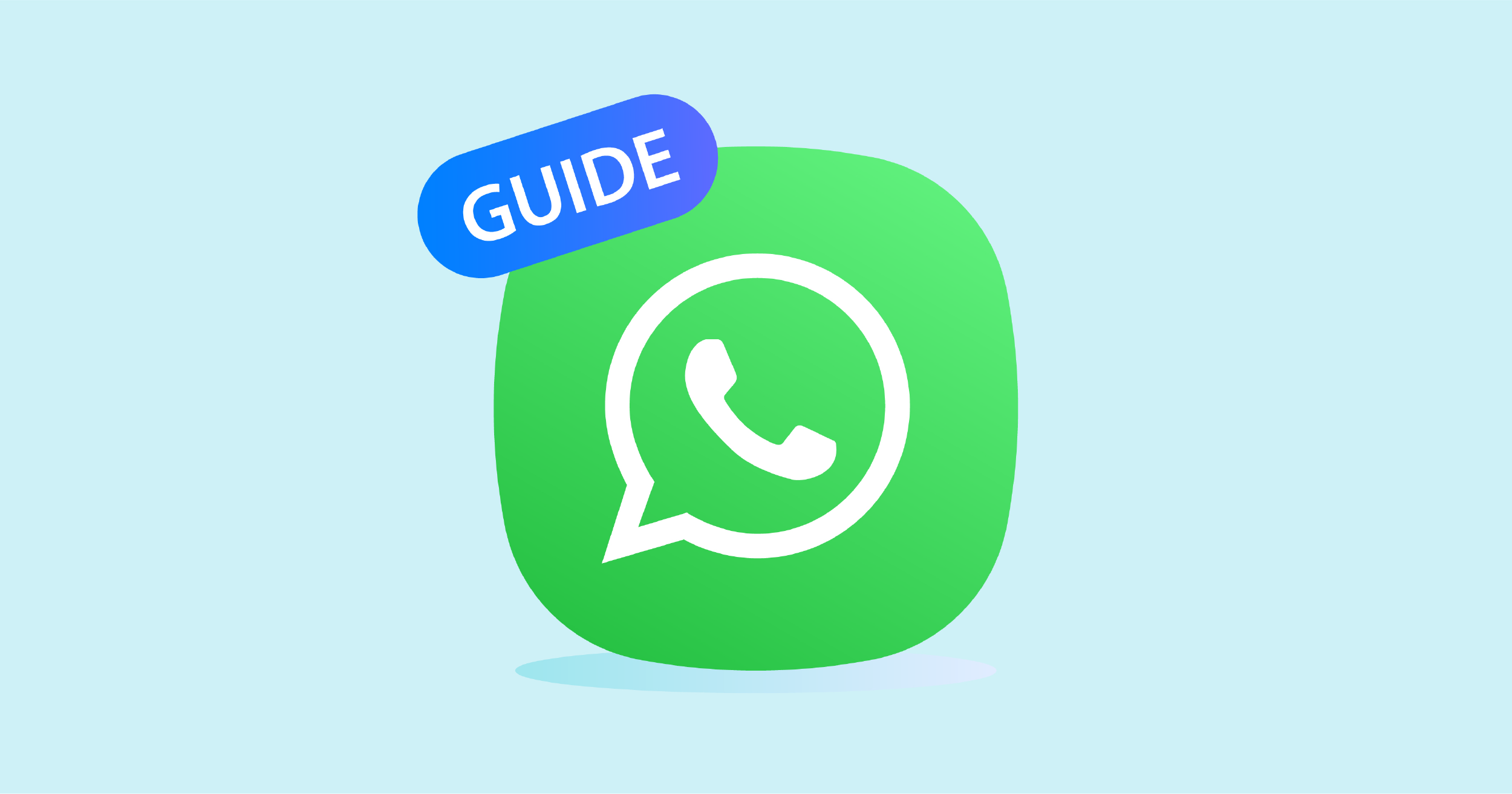 Businesses today are relying on a range of communication tools to reach their customers. From engaging in business text messaging to collaborating with bulk service providers, companies are finding that SMS alone is often not enough. They need to get the message out quickly and effectively, and for this, they are relying more on WhatsApp marketing.
This app continues to become increasingly popular, even more than Viber Business Messages. Businesses need to make sure they are taking advantage of its features to stay ahead of the competition. By finding creative ways to use the app, businesses can reach their target audiences and increase customer engagement.
What is WhatsApp?
WhatsApp is an instant messaging application used for messaging and sharing pictures and videos with friends and family. It is available for multiple operating systems, including Android and iOS. The free app offers a variety of features like group chats, voice and video calls, and more.
The app also offers an encrypted messaging feature, meaning messages are scrambled so that only the sender and receiver can read them. It also supports large file attachments, allowing users to send photos, videos, and audio messages up to 100 megabytes in size.
Alongside its many features, the app has an overall user base of over two billion people. Thanks to this, it's a convenient way to stay in touch with people who use different cell phone operating systems.
What is WhatsApp Business API?
The WhatsApp Business API is a means for businesses to communicate with their customers using the messaging interface. By using the API, businesses can send automated messages, track message performance, manage user profiles, segment customers, and more.
With the API, businesses can run marketing ad campaigns, get customer support, provide information, take orders, and more. All of this can be done without needing to set up new systems or hire additional personnel.
Meta also unveiled its WhatsApp Cloud API, which led to immense satisfaction among numerous entities. This marked one of Meta's most significant advancements, generating substantial excitement in the cloud communication sector and serving as a pivotal expansion to the WhatsApp ecosystem.
Text Message API Service Pricing
Dexatel employs a pay-as-you-go approach that charges you per sent message. This is the most affordable SMS gateway pricing model, and the service costs are free of setup, monthly, or any other fees.
What is WhatsApp Marketing?
WhatsApp marketing is a form of direct marketing that uses the messaging platform to target customers. It allows businesses to reach large numbers of customers in an easy and cost-efficient way. This form of marketing involves sending OTPs, creating groups, and using broadcast messages to inform and engage customers.
Using this app for marketing typically involves a mix of content that includes automated and human-generated messages. It also entails interactive content created specifically for the app's messaging platform. It enables marketers to create, manage and schedule messages, and send personalized messages to customers. Moreover, they can also track and analyze customer engagement as well as generate leads.
Marketing through the app is an effective tool to reach out to customers who already use the platform. Since it's a popular messaging app, it's the ideal platform for businesses to reach customers directly. Thanks to its features, marketers can target customers more effectively and engage with them in a more meaningful way.
Whatsapp vs. Traditional Marketing
WhatsApp and traditional marketing are two different marketing strategies that have been increasingly used by businesses. A marketing strategy on the platform is a modern, digital approach that takes advantage of the widely used messaging platform. It allows businesses to quickly and easily send messages, images, videos, and even links to their customers. The app is free to use and has tons of features.
Traditional marketing uses many of the same concepts as WhatsApp. But, it relies on more offline methods such as print ads, TV commercials, and radio spots. Traditional marketing is more expensive, but it still has advantages. It can be used to reach a wider audience and provide more detailed info to persuade customers to make a purchase.
Email Marketing vs. WhatsApp
WhatsApp and email marketing are both valuable channels for customer engagement. But, one solution may be more suitable for certain businesses than the other. In essence, email marketing allows businesses to broadcast content and segment mailing lists to target specific audiences more effectively.
In comparison, the app focuses more on conversations with customers. It takes advantage of features like instant messaging, chatbots, and group conversations to create highly personalized customer experiences.
The primary advantage of email marketing over the app is its ability to deliver bulk targeted messages at once. Businesses can segment email lists and send customized messages, allowing them to adapt their content to the specific preferences of customers.
Email marketing also offers users the ability to track and measure metrics such as open and click-through rates and unsubscribes.
WhatsApp's advantage over email marketing is its ability to directly engage customers in an individualized setting. The platform allows businesses to reach customers quickly through direct, instant messaging, providing an opportunity for one-on-one customer service.
The platform also has powerful multimedia-sharing capabilities, meaning businesses can send customers images, videos, and animations directly to their smartphones. Moreover, the platform is compatible with chatbots, which can respond to inquiries and recognize behaviors to provide personalized recommendations.
SMS Marketing vs. WhatsApp
Both texting and WhatsApp Business marketing have their own advantages and disadvantages depending on the business needs. On the one hand, SMS is a simple and more traditional way to reach customers, with limited messaging capabilities. In fact, there are plenty of platforms that help you automate processes. On the other hand, advertising on WhatsApp provides access to more advanced features, including multimedia messaging and two-way communication.
SMS is generally more limited in terms of messaging capabilities. Text-based messages are sent from a virtual phone number, and the message content is limited to 160 characters. It requires customers to opt in to receive messages, which are usually one-way communications.
WhatsApp is a much more powerful messaging platform. It uses an internet connection to allow users to send and receive multimedia messages, including photos, videos, documents, and so on. Businesses can also create and join group chats, making it an efficient way to engage with large customer groups. For example, instead of SMS reminders, you can send a multimedia message on the app for a more eye-catching text.
Social Media Marketing vs. WhatsApp
Social media marketing is the creation, moderation, and management of content, often in the form of posts, tweets, and blogs. Marketers do this to engage with customers on different platforms such as Facebook, Twitter, Instagram, YouTube, and others.
When comparing social media marketing and WhatsApp, there is no clear winner. It largely depends on the type of business and the goals of the company. Both are effective marketing mediums, but it's worth considering which approach would work best for the company in question. Social media marketing is great for raising awareness, whereas WhatsApp promotion is better for direct and immediate communication.
It's also important to note that these campaigns require customers to opt in to receiving messages from the business. Social media marketing doesn't require customers to do so, making it attractive for businesses that don't need contact details.
Why Your Business Should Use WhatsApp for Marketing
This app can be an invaluable tool for businesses looking to reach a global audience and increase visibility. Ultimately, if businesses aren't already taking advantage of it, they should strongly consider doing so.
1. Reach a Wider Audience
WhatsApp provides businesses with an easy way to reach a larger, more global audience. With over 2 billion users worldwide, businesses can easily expand their reach by targeting customers in different countries, languages, and cultures.
2. Establish a Connection
Sending messages on this app allows businesses to communicate directly with their customers in a more personal way than other methods. This way, businesses can create a deeper level of engagement and strengthen customer loyalty and trust.
3. Increased Visibility
Having an active presence on the platform can help businesses increase their visibility and presence among their target audience. Businesses can easily post content, promotions, and updates about their products or services.
4. Cost-Effective Solution
When compared to other marketing methods, WhatsApp can be a cost-effective solution for businesses. Leveraging its features can help businesses save on costs associated with more traditional marketing methods.
How to Create a WhatsApp Business Profile
Download the WhatsApp Business App from the App Store or Google Play
Open the app to complete the setup by reviewing the terms and conditions and registering
Provide access to your contacts and photos
Create your Business account by filling out your business name, category, and photo
Go to Explore and tap on Business Profile
Include a brief description of the type of products or services you offer, contact details, and other relevant info
Start a conversation with your customers
WhatsApp Marketing Campaign Best Practices
1. Verify Contacts
Make sure that all the contacts on your list are verified and have opted in to your campaign.
2. Personalize Messages
Personalize each of your messages to the user and make them feel like the message is tailored to them.
3. Set Goals
Set objectives and KPIs for each campaign and track the results to measure the success of your campaigns.
4. Keep Messages Focused
Keep your message concise and clear. Avoid unnecessary information in order to get your message across efficiently.
5. Track and Schedule
Track user engagement and open rates, as well as schedule messages in advance. This will help you better manage the timing and reach of your messaging.
6. Use Visuals
Incorporate images or GIFs in your messages to make them more eye-catching and engaging.
7. Monitor User Feedback
Monitor and respond to user feedback promptly. This will help build a lasting relationship with your customers.
8. Follow Opt-Out Procedures
Ensure that you follow the applicable opt-out procedures to maintain your contacts' privacy.
What is a Whatsapp Marketing Strategy?
A WhatsApp marketing strategy is a digital marketing strategy used to promote products or services via the mobile messaging app. The strategy is used to reach potential customers and create relationships in order to increase brand awareness and drive sales.
The core of the strategy is based on using two-way communication. This strategy requires using tools like Status Updates and Groups to share messages, images, and videos with contacts. It's also possible to use Business Playbooks to provide customer service and answer customers' queries.
When creating a strategy, it is important to consider the best practices for utilizing the app. Make sure you're following the guidelines for marketing on the platform.
Strategy #1: Select Your Target Audience
Knowing your target market is essential to creating an effective strategy. Consider demographics, interests, and behaviors when crafting your messaging.
Strategy #2: Know How to Use the Platform
Before launching a marketing campaign, get to know the app. Understand the features and capabilities of the platform and how they can be utilized to create effective campaigns.
Strategy #3: Develop a Plan and Timeline
Create a tactical plan that outlines the goals, timeline, and messaging for your campaigns.
Strategy #4. Utilize Relevant Content
Make sure your messages and content are relevant, engaging, and tailored to your target audience.
Strategy #5: Analyze and Interpret Results
Analyze the results of your campaigns in order to identify areas for improvement and growth.
WhatsApp Marketing Examples
While the app tools have plenty of benefits, it's important to note that businesses should adhere to the platform policy. It is also important to make sure that content is relevant and engaging in order to succeed.
1. Product Promotions
Businesses can use WhatsApp to promote new products or seasonal sales discounts. They can create attractive images or memes, introduce exciting offers, and reward customers through messages.
2. Customer Service
Thanks to this, businesses are able to efficiently handle customer complaints and inquiries. They can quickly answer customer questions, resolve their issues, and follow up.
3. App-Related Promotions
When businesses want to attract more app users, they can send promotions and notifications for app updates as well as new launch announcements.
4. Content Distribution
Content such as blog posts and other media can be shared with customers. This can help businesses create more engagement with customers and build trust. Remember to include strong calls to action at the end of your messages.
5. Surveys and Polls
Businesses can use it to conduct surveys and polls to get valuable feedback to make better decisions.
WhatsApp Marketing with Dexatel
An important aspect of marketing is to build a contact list of potential customers and keep them engaged. With Dexatel, businesses can create and manage customer segments, as well as contact groups. This makes it easy to create targeted messages and campaigns. In addition, businesses can also customize their own messages and broadcasts with Dexatel's message builder.
When it comes to tracking campaigns and results, Dexatel also gives businesses access to insights into their audience's behaviors. This helps them further refine their marketing plans, such as by sending more relevant messages to their target audience. In addition, businesses can also collect customer feedback through surveys and polls. This gives them valuable insight into the effectiveness of their marketing efforts and what they can do to improve them.
Overall, WhatsApp provides a great way to grow customer engagement through a multi-channel approach. And with the help of Dexatel, businesses can quickly and easily create campaigns, send broadcasts, and track results. This allows businesses to stay ahead of their competition and maximize their marketing ROI.