Telegram Vs. WhatsApp: Which One is Better?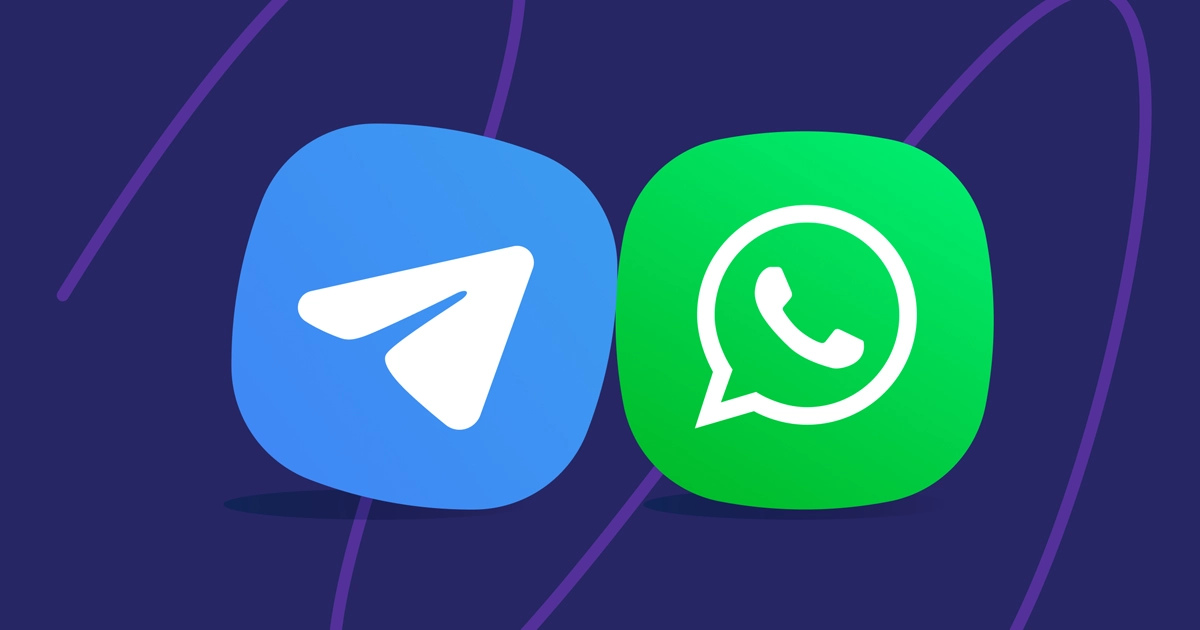 When comparing the various messaging apps at our disposal, one interesting face-off that often comes to mind is Telegram vs. WhatsApp. As a matter of fact, both are prime examples of instant messaging—to the point where they're virtually synonymous with the term. Both apps provide access to online communication tools that are available worldwide. 
The features that each app offers are more or less similar in purpose and functionality, which begs the question: is Telegram better than WhatsApp or is it the other way around? It's fair to say that each is better in some ways and lacking in others. If you had to pick between WhatsApp and Telegram, you'd need to determine which features mattered most to you. 
WhatsApp and Telegram: Getting Familiar With Each
There are several differences to account for when choosing either Telegram or WhatsApp. WhatsApp has end-to-end encryption for all its messages. Telegram, on the other hand, offers secret chats and other security measures instead.
While Whatsapp has a larger user base, Telegram provides more features. And of course, each app has its own unique backstory.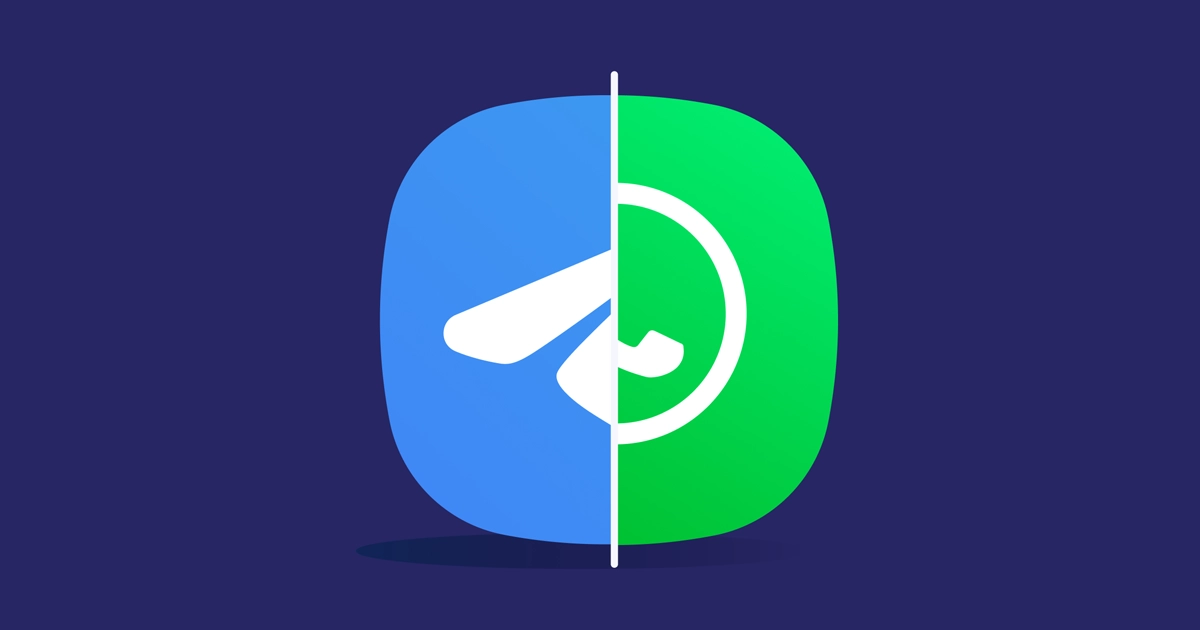 What Is WhatsApp?
With roughly two billion users around the world, WhatsApp is among the largest and most popular instant messaging apps available. Yahoo! Engineers Jan Koum and Brian Acton launched the app on Feb. 24, 2009. It is currently owned by Meta Group, the parent company of Facebook.
Despite its end-to-end encryption, WhatsApp has sparked controversy with a series of privacy-related allegations over the past few years. In 2021, Irish authorities issued a £193 million fine against WhatsApp for privacy violations. 
What Is Telegram?
Founded in 2013 by brothers Pavel and Nikolai Durov, Telegram is a cross-platform instant messaging app that prioritizes privacy. It is an open-source app, which means anyone from security experts to the general public can scrutinize the code that is related to it.
The Telegram app is registered in the British Virgin Islands and as an LLC in Dubai, where its current CEO, Pavel, and its 15 core team members live. The billionaire CEO continues to fund Telegram in an effort to maintain its independence from major tech companies.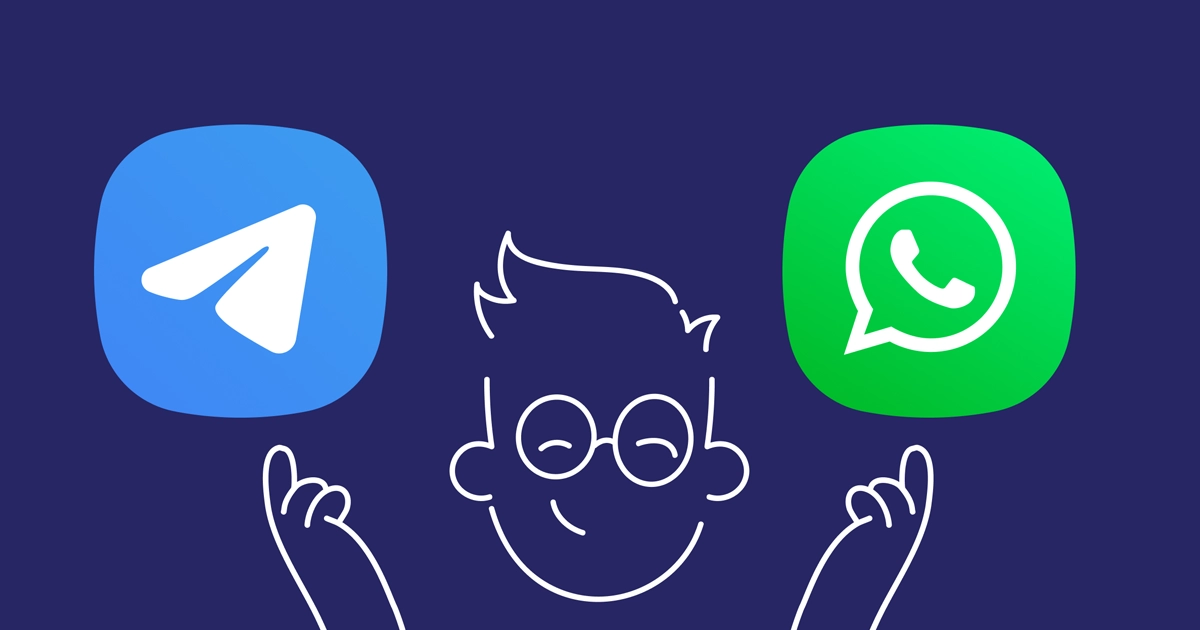 WhatsApp and Telegram: User Base
Among the main factors in the WhatsApp vs. Telegram saga is the number of users. As one of the fastest-growing apps, Telegram boasts over 700 million active users per month worldwide—a 150 million increase from 2021. It was also in the top five of the most downloaded applications in 2022. 
However, WhatsApp reigns supreme in this case, with more than two billion users and nearly 100 million messages sent daily. The majority of users being on WhatsApp gives the app an advantage mainly because it would be difficult for them to switch to other messaging platforms, especially considering most of their contacts are on WhatsApp. This large user base also makes WhatsApp ideal for marketing purposes, making it easy for businesses to reach a wide audience via mass texting. 
WhatsApp and Telegram: Features
Another way to differentiate between WhatsApp vs. Telegram is by looking at what features they offer. These include everything from transfer limits to group capacity to whatever makes the app more practical and desirable for the user. Here's how the two apps compare in terms of features:
Get in Touch With Our Experts
Streamline your efforts and centralize your channels with Dexatel's all-in-one platform. Talk to our experts and get all your questions answered.
WhatsApp Features
Group capacity of 1,024 members

Up to 32 participants in a voice or video call

Compresses images, videos, and other files automatically

Bots available for WhatsApp Business accounts and Whatsapp Business API

Saves media files on mobile storage

File sharing limit of 2 GB 

Ability to use up to four devices with one account

Option to create and share polls in groups

Disappearing messages option for messages that are unread within 24 hours, seven days, or 90 days

Ability to delete messages for everyone within two days 

New WhatsApp Communities feature
Telegram Features
Group capacity of 200,000 members

No limit to the number of voice call participants

Up to 30 participants can broadcast their camera or screen, and up to 1,000 participants can watch

Asks for permission to compress files

Bots available for all users

Saves media on server (unlimited storage)

Ability to edit messages within 48 hours 

File sharing limit of 2 GB (and 4 GB with Telegram Premium)

Ability to import chats from other messaging apps 

Ability to create up to three accounts on the same mobile phone, and link the account to multiple devices

Creating and sharing polls in groups

Secret Chat option with self-destructing messages

Option to delete messages sent from either end of the chat

Telegram Channels feature

Built-in sticker maker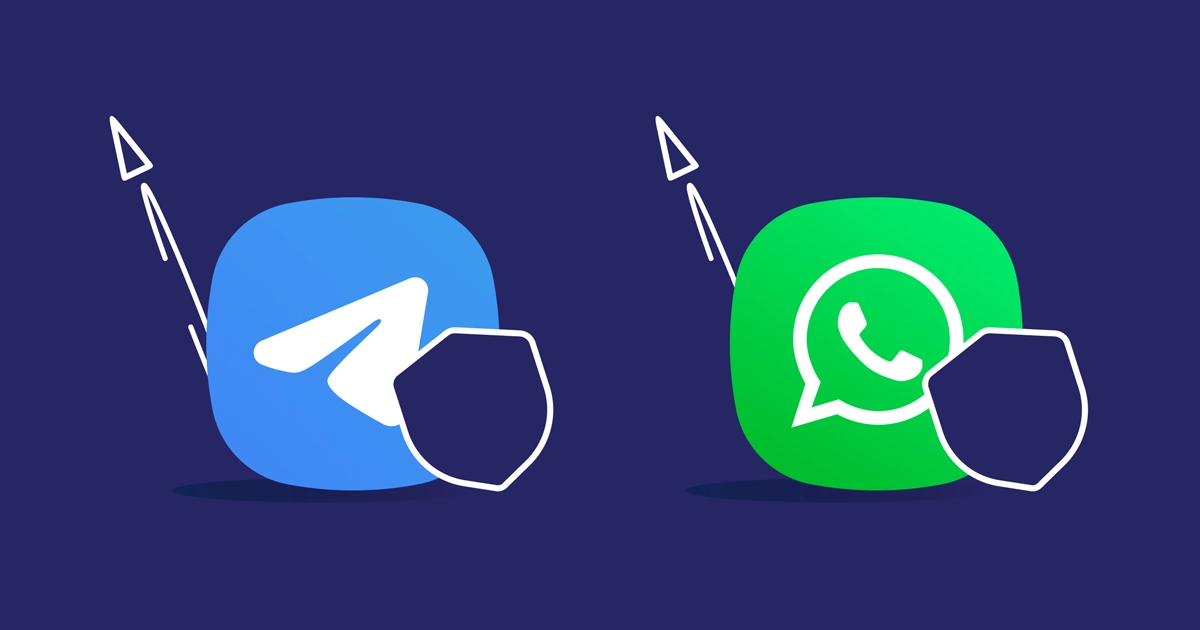 WhatsApp and Telegram: Security 
The security measures of Telegram vs. WhatsApp is another area to look at when comparing between the two apps. Needless to say, privacy and security are crucial when it comes to digital communication. That being said, there are various features that can make a messaging app safe to use. 
Encryption
When it comes to privacy, all chats on WhatsApp are end-to-end encrypted, meaning that only you and the people you're communicating with can read the messages. This makes it secure for all users by default. 
Compared to WhatsApp, Telegram's end-to-end encryption only applies to its Secret Chat feature. Messages that you send and receive through this feature will vanish after a set period ranging from one second up to one week. Another privacy measure with this option is that you can't forward messages. Telegram will also delete the chats permanently from its servers. 
Deleting Chats
With WhatsApp, you can delete your messages for both you and other users, but only within two days after sending them. The previous limit for this option was 51 minutes. After that time frame, you can only delete messages for yourself. In any case, WhatsApp leaves a clue indicating that the message was erased. 
Telegram users, on the other hand, can delete messages sent from either side of the conversation at any time, unlike WhatsApp users, who can only delete messages that they sent. The app's CEO justifies this feature by stating that users should be able to have full control over their chats on instant messaging platforms. 
Auto-Delete
WhatsApp offers a "disappearing messages" feature that users can activate to have unread messages disappear after 24 hours, seven days, or 90 days. This option is available for both private and group chats. 
Telegram takes the lead with a similar option it introduced long before WhatsApp. It is the self-destruct functionality of the Secret Chat feature that automatically deletes messages after the recipient has seen them. And while WhatsApp only offers three different options in regard to the auto-delete time frame, Telegram lets you choose between 1 to 15 seconds, 30 seconds, one minute, one hour, one day, and one week.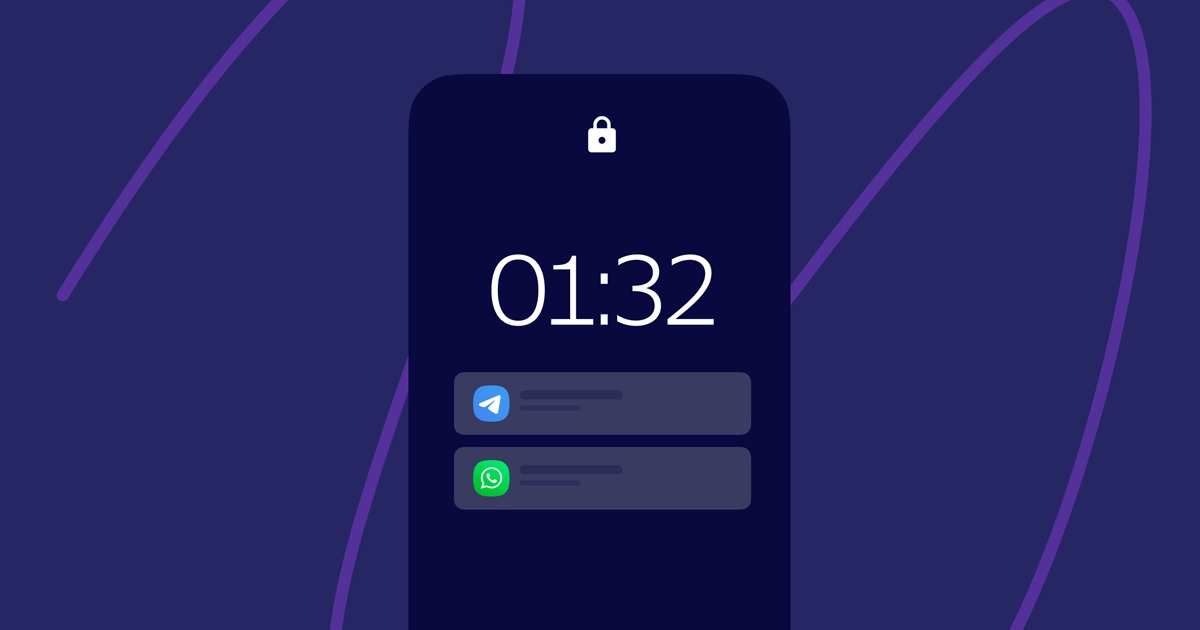 Screen Lock
Regardless of whether you're using auto-delete features or not, anyone other than you who has access to your smartphone can see your messages. Telegram offers a solution to this issue with its in-app screen lock feature. Once you activate this feature, it will request a passcode or a fingerprint scan before granting access to the app. You can set Telegram to auto-lock after a preset period of time ranging from 1 minute to 45 hours. 
Compared to Telegram, WhatsApp has a similar form of this feature, where users can either activate fingerprint lock or password-protect the app—depending on the version of the app. The difference between the Telegram app vs. WhatsApp here is that the former offers fewer options in terms of preset time intervals. 
Hidden Numbers
Part of the Telegram signup process is providing your phone number. Meanwhile, you'll also have the option to keep the number private by hiding it.
By default, only the contacts you've saved on your phone can see your number. You'll simply need to change the "Who can see my phone number?" setting to "Nobody." 
WhatsApp users, however, do not have this option. You'll have to keep your number displayed at all times. This means every contact on your chat list can see it, even those you haven't saved on your phone. 
Two-Factor Authentication
Activating two-factor authentication is an excellent way to safeguard your messages in case someone gets access to your phone. This feature allows you to set a second password that you enter after an SMS code. In regards to the security measures of Telegram and WhatsApp, both messaging platforms offer SMS verification. 
Enabling this feature essentially adds a second layer of protection to your messaging app, keeping it safe from third-party intruders or unwanted login attempts. Nowadays, two-factor authentication is a security standard and it would be a shame if any of these apps didn't have it. 
FAQ About The Difference Between WhatsApp And Telegram
Is Telegram Secure?
Telegram is generally considered to be a safe messaging app. It has various security features such as end-to-end encryption for self-destructing messages, and two-factor authentication, which help protect user data and privacy.
Is Telegram More Secure Than WhatsApp?
Telegram and WhatsApp both offer encryption and various security features.
How To Forward Voice Message From Telegram To WhatsApp?
To forward a voice message from Telegram to WhatsApp, you can save the voice message to your device and then share it via WhatsApp. To save the voice message in Telegram, tap and hold on the message, then tap "Save to Downloads". Once saved, go to your device's file manager and locate the voice message file. From there, you can share the file via WhatsApp.