The 9 Most Useful Viber Features You Should Know About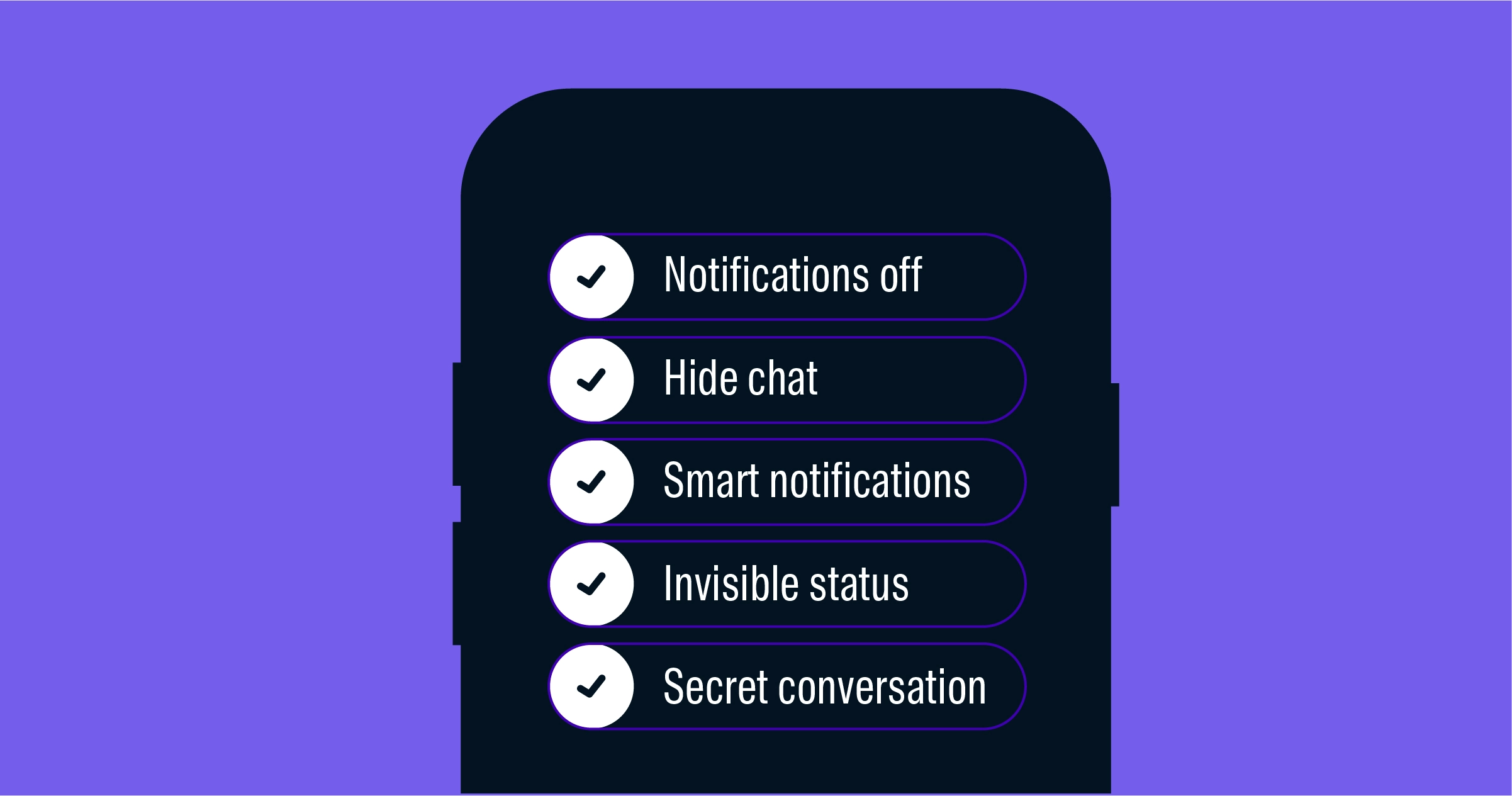 Ever since its inception in 2010, Viber has cemented its place among the world's top messaging apps. And throughout this period, we've been blessed with a series of useful Viber features that make our conversational marketing strategies richer.  
There's a good reason why the app has over 200 million active users worldwide. The folks over there go a long way in making sure those Viber users have a positive messaging experience. From effective Viber advertising campaigns to multimedia messaging, the app has it all. If you're new to the app and would like to know your way around, here's a list of old and new Viber features you can use. 
Viber Feature #1: Turn Off Notifications 
There are times when you don't want random notifications popping up every other minute. And for that, Viber Business has come up with a solution. This feature lets you turn off the notifications, and of course, you can always turn them back on whenever you need to. 
Open the Viber app and go to "Settings"

Select "Notifications" and untick every notification-related setting including "Show message preview," "New Message popup," and "Light screen for messages"

Alternatively, enter a specific group chat you mute, head over to "Chat info" or swipe left, and select "Mute group"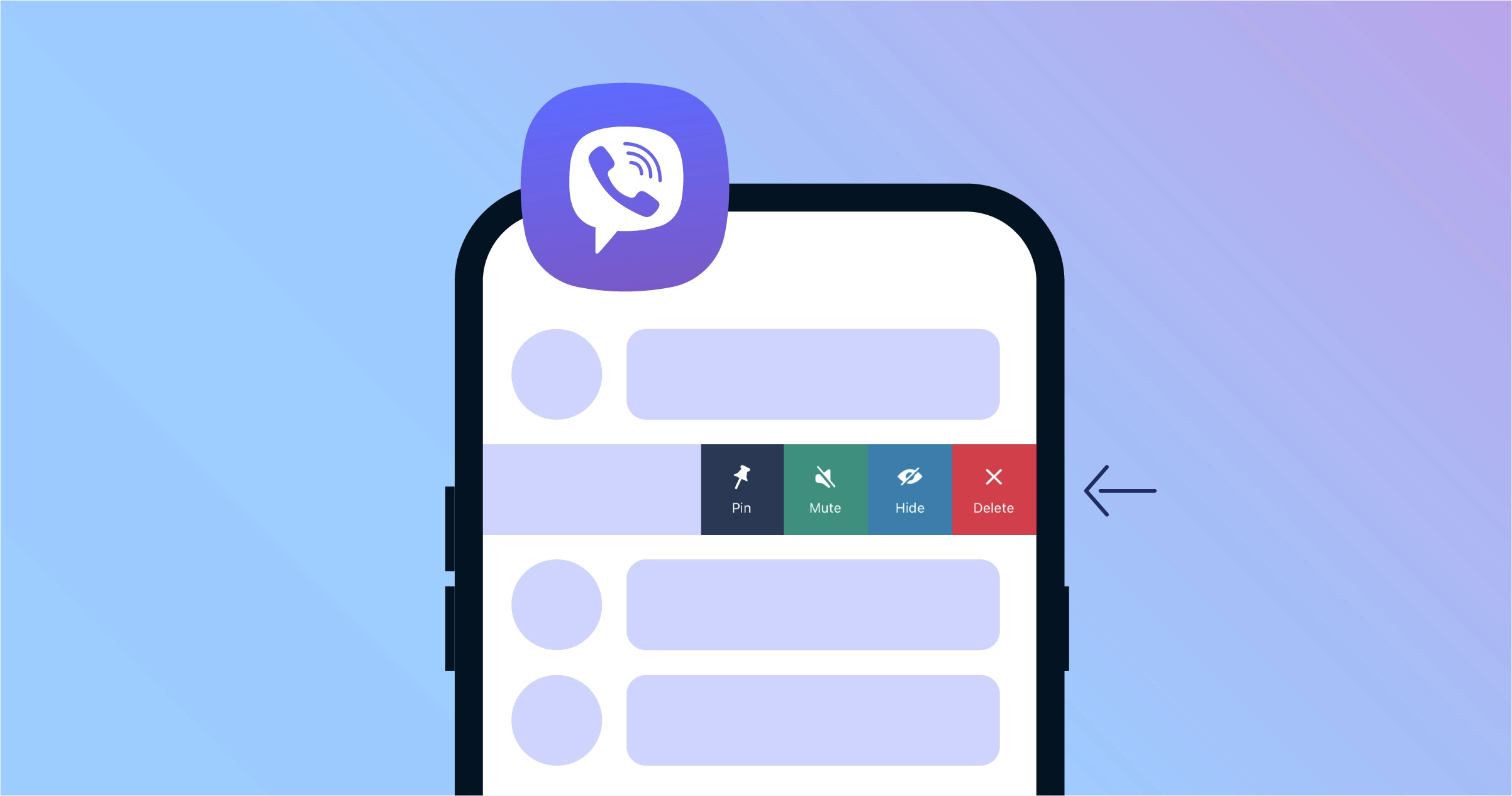 Feature #2: Hide Viber Chat
Privacy is something we all value, at least to a certain extent. And that is why we have all kinds of passwords. If you prefer to keep certain chats private, there's a feature that allows you to protect conversations that include sensitive or personal information. Simply follow these steps:
From the Viber chat screen, press and hold the chat you wish to hide

Select "Hide This Chat" on the prompt that appears

Enter the 4-digit PIN code to hide the chat

Alternatively, enter the particular chat, swipe left, and select "Hide this chat"
Get Started Now
Reach your clients now and claim your 30-day free trial. No credit card required.
Feature #3: Enable Smart Notifications
Like any other instant messaging app, Viber displays all your notifications. But when you have a seemingly endless list of chats, chances are you receive notifications by the hundreds each day. And let's be honest, getting notified for every last message can be quite irritating, especially if you're busy. This is where smart Viber notifications enter the scene.
One of the features of the Viber app is here to keep you from flinging your mobile phone out the window. This feature basically combines all the messages of a chat into one notification. 
Enter the chat room where you want to reduce the number of notifications

Enable the option that says "Smart notifications" or "Combine notifications" 
Feature #4: Turn On Invisible Status
Sometimes, you may prefer to hide the fact that you're online or that you've seen your contacts' messages. Viber has a trick up its sleeve for this, giving you yet another layer of privacy. This feature lets you become "invisible" by hiding your "Online" status, your "Seen" status, or both.
From Viber's home page, go to "Settings" and tap on "Privacy"

Locate the "Share 'Online' Status" option and disable it

If you wish, do the same with the "Send 'Seen' Status" option directly below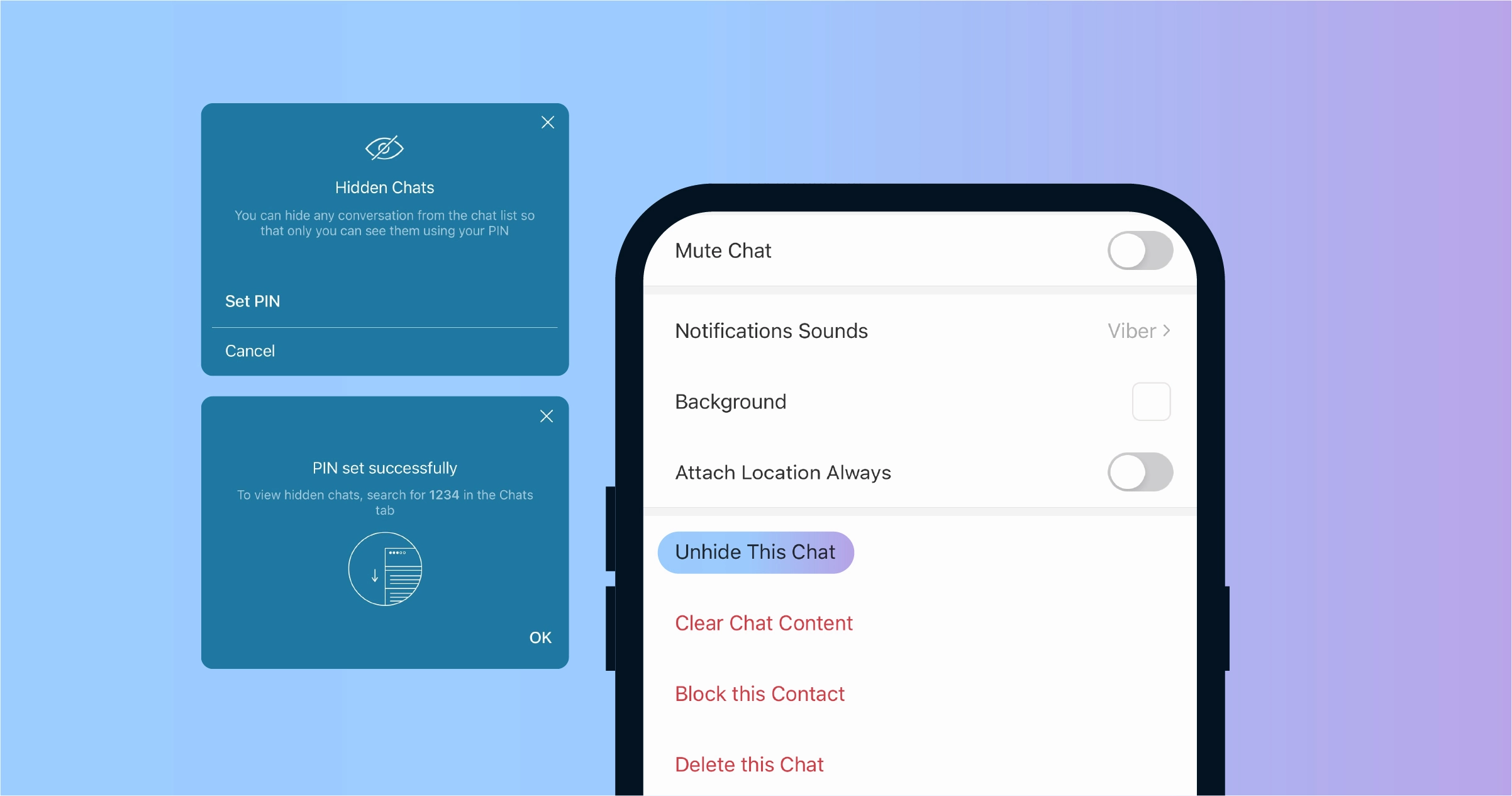 Feature #5: Open Secret Chat
Some conversations tend to be too risky to even keep on your phone—or you simply prefer not to. And since Viber's features seem to be huge on all things privacy, this case is no exception. With the app's secret chat option, messages will disappear after a set period of time. Here's how to turn on disappearing messages:
Enter the chat room you wish to keep secret

Tap on the timer icon at the bottom of the screen (if you don't see this icon, you may need to update the app)

Select the period of time after which you want the messages to disappear
Feature #6: Quickly Switch Between Chats
If you're carrying out several different conversations at once, you may want to switch between chat rooms instantly. Rather than having to go to the app's main page every time you need to change the room, Viber has a better solution for you. It's way more convenient and always comes in handy. 
From the chat room you're currently in, swipe the screen to the right 

You'll see a list of all your active conversations; tap on the chat room you want to enter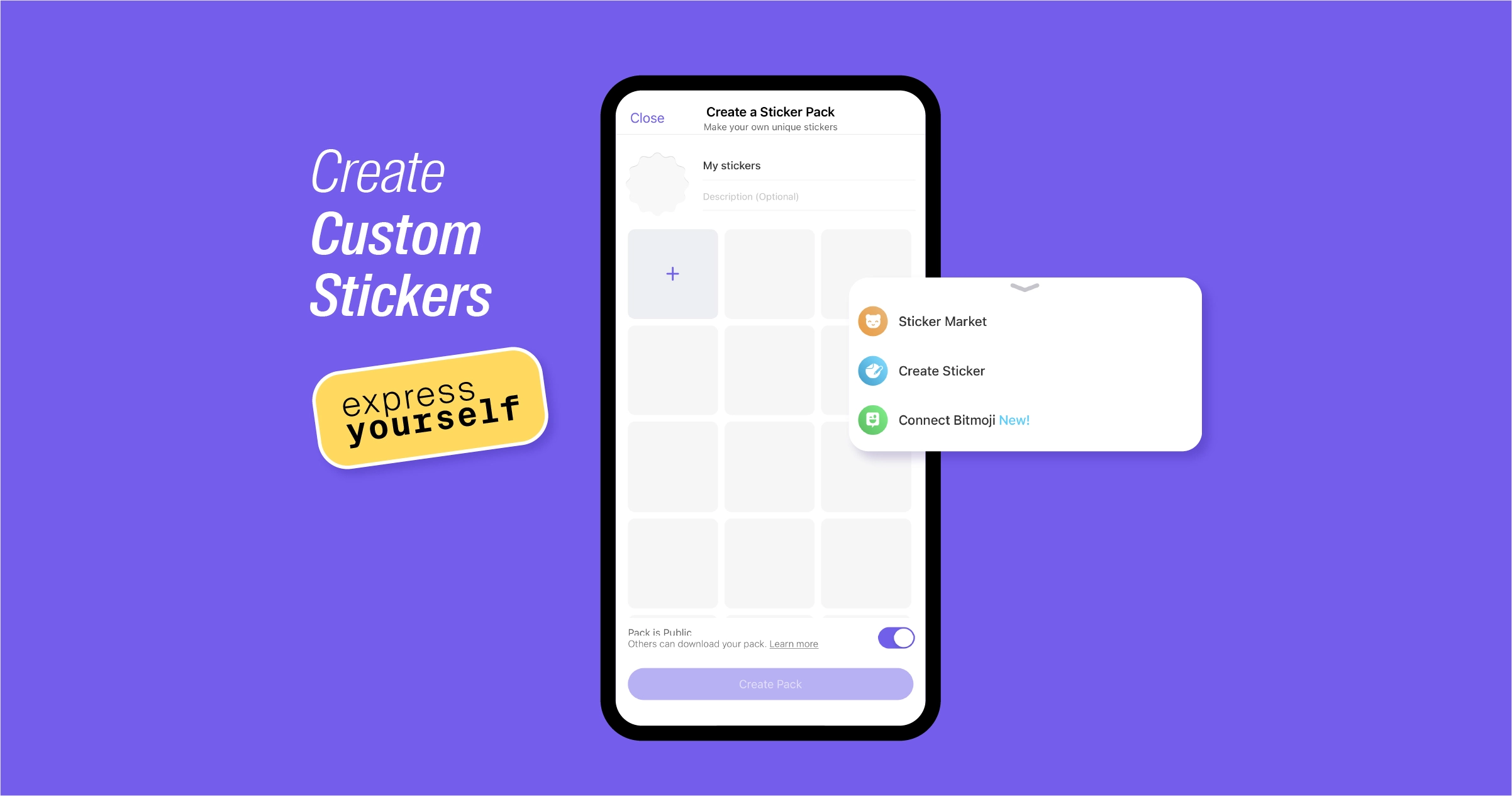 Feature #7: Create Custom Stickers
One of the most fun features of the Viber app is that you can create your own stickers. Just like attaching photos and videos, you simply pick a photo from your gallery and make it into a sticker. This allows you to express yourself in unique and often hilarious ways.
The integrated feature is what makes Viber stand out from other messaging apps. With Whatsapp, for instance, you'll need to install third-party apps for creating stickers. 
Custom stickers can also come in handy for adding a dash of fun to mobile marketing campaigns and can do wonders for customer engagement.
Enter any chat room and tap on the sticker icon at the bottom of the screen

Select the "Add" icon on the bottom right corner 

Go to "Create Stickers" and upload an image to convert into a sticker 

Let your creativity run free
Feature #8: Delete a Message for Everyone
Have you ever sent a message to the wrong phone number or group by mistake and wanted to undo it immediately? In other cases, the message may be riddled with typos, and you'd simply want to erase it and write a new one. This Viber feature allows you to delete any message you sent by mistake or want to rewrite.
In the chat room, press and hold the message you wish to delete until a dialog box appears

Select "Delete" and tap on "Delete for everyone"
Feature #9: Set Up Group Calls
Whether you want to connect with a group of friends living abroad or have a quick check-in with your colleagues, Viber has got you covered. This feature lets you talk to at least five of your contacts at once. You can even switch the group voice call to a video call at any point in the conversation. 
Open the chat room of one of the contacts you want to have a group call with

Tap on the phone icon at the top of the screen 

Select the rest of the contact list you want to include in the call 

Tap on the "Video Call" option during the call if you want to switch from voice to video 

You can also start a video call from the start by selecting the video icon on the top right corner of the chat room