Instant Messaging for Businesses: 14 Apps for Your Brand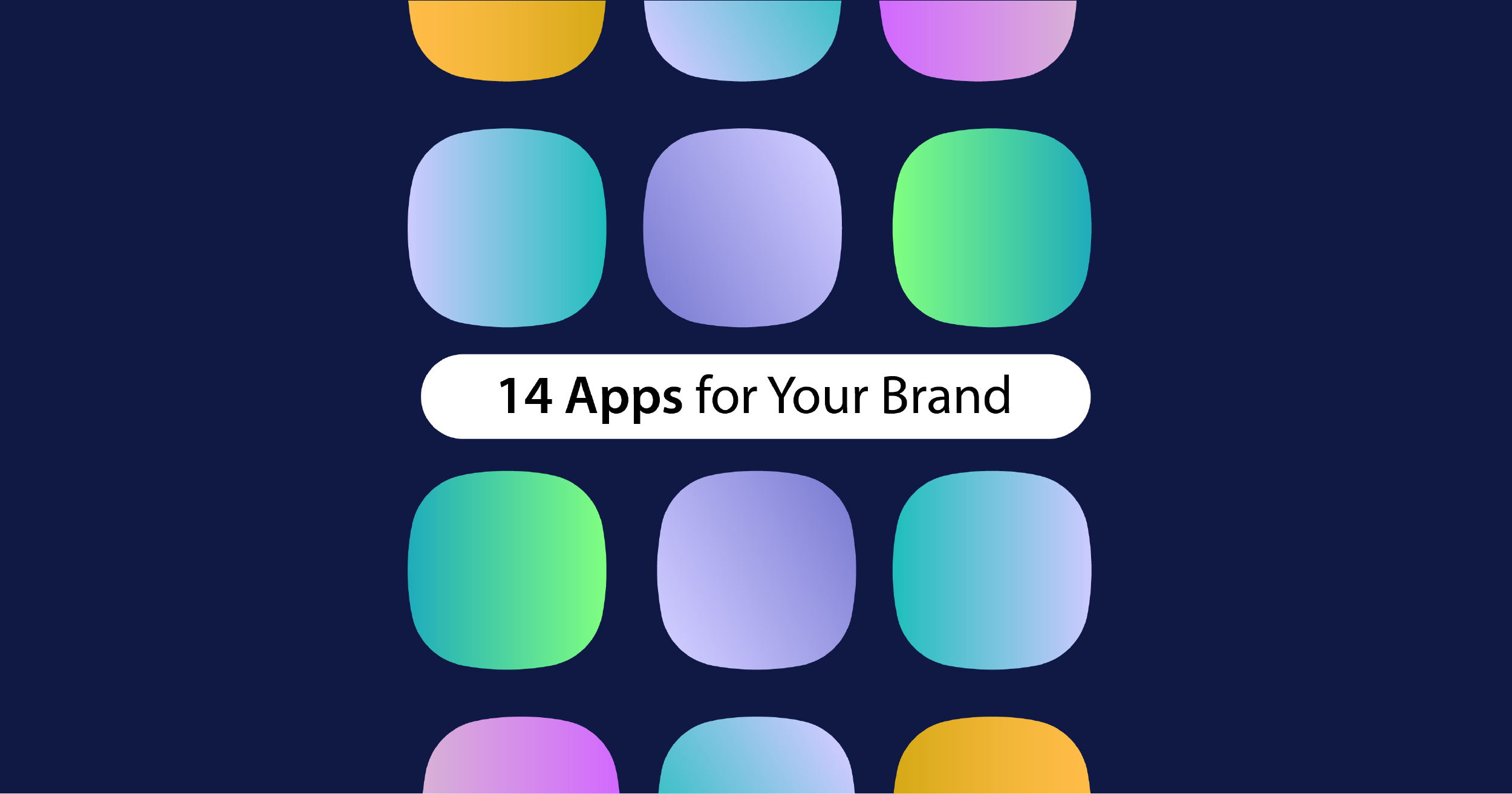 Different comapnies have different approaches to using instant messaging for their employees. Some use it as a way to improve communication between employees, while others use it as a way to reduce the amount of email that employees have to deal with. In either case, instant messaging for businesses can be a useful tool to help you automate it all.
What Is Instant Messaging
Instant messaging is a communication tool that allows users to exchange short messages in real time. Unlike email, these are typically delivered as soon as they are sent, making them ideal for quick conversations.
Most IM applications also allow users to share files, make video and voice calls, and exchange other forms of media, such as photos and videos. It can be used for both personal and professional purposes.
IM in business communication is ideal for teams that work remotely or in different time zones. If you have a web-based software in place, communication between teams can improve immensely.
As an entrepreneur, you'll want to pair IM with a business texting platform to capitalize on leads and repeat customers. You can use an app to get in touch with your teammates and chat with customers in real time.
What is Free Instant Messaging for Businesses
A business instant messenger for professional use is a great way to keep in touch with customers and employees. It can be used for customer service, sales, marketing, communicating with suppliers, and human resources. It is fast, efficient, and can help you resolve issues quickly.
This can be used to communicate with employees in different locations. This can be useful for companies that have offices in different cities or countries, as well as for those that have employees who work from home.
On top of that, IM can also come in handy when it comes to communicating with customers. Brands that want to provide customer support can find a number of free software to help them accomplish this.
Does Skype Have Instant Messaging?
Yes, in addition to video and voice calls, Skype offers secure IM that comes with an abundance of features. You can send GIFs, react to individual messages, quote a text, and more.
Get Started Now
Reach your clients now and claim your 30-day free trial. No credit card required.
Why Do Companies Need Business Instant Messaging
The world is increasingly becoming digital, and companies need to adapt to stay competitive. And with corporate apps on the rise, businesses are finding them to be an inseparable part of their daily routine.
1. Improved Communication and Collaboration
Internal business messaging allows for real-time communication, which can be extremely beneficial for those that operate globally. It can help employees stay on the same page and collaborate more effectively.
2. Increased Productivity
Thanks to this, employees can handle tasks more quickly since they can easily ask questions and get clarification immediately.
3. Reduced Cost
Most messaging apps for Android and iOS are free. It can help comapnies save on travel and other costs associated with traditional forms of communication.
4. Greater Flexibility
The best part about IM in a post-pandemic world is that it allows companies to communicate with employees who are working remotely or in different time zones.
What Are The Best Instant Messaging Tools
There are many different IM tools available for professional use, and the best one for your company will depend on your specific needs and preferences. However, some of the most popular and well-reviewed IM tools for businesses include Slack and Microsoft Teams. These application-based instant messaging softwares offer features like group chat, file sharing, and video conferencing, which can be very helpful for companies of all sizes.
The Best Instant Messaging Apps for Businesses: Internal Communication
1. Slack
There are many things that companies love about Slack—the fact that it's the best software is just one of them. Even if you're not a tech-savvy person, you'll be able to figure out how to use Slack without any issues.
There are different channels that you can join, which makes it easy to find the conversations that you're interested in. Built-in features include screen sharing, audio, automated reminders, and more. In addition, Slack's security features corporate key management, two-factor authentication, and data encryption.
2. Google Instant Messaging
Perhaps the most important reason why Google Chat is the best option for businesses is that it integrates seamlessly with other Google products like Gmail and Calendar. This makes it easy for businesses to keep track of conversations and connect with colleagues.
Google Chat also offers a variety of features that are ideal for this purpose, such as group chat, video chat, and screenshot sharing. Plus, the app is constantly being updated with new features and improvements.
If we were to pinpoint any cons about this app, it would be that Google Chat lacks third-party integration and bot support.
3. Microsoft Teams
When it comes to internal business instant messaging, Microsoft doesn't fall behind. Microsoft Teams is quickly becoming the best instant messaging application for companies. It's simple to use and offers a variety of features and collaboration tools that are perfect for every kind of organization.
Perhaps the best feature of Teams is its ability to integrate with other Microsoft products, such as Office 365 and SharePoint. This system makes it easy for organizations to keep all of their communications in one place.
4. Zoho Cliq
Zoho Cliq is an instant messaging app designed specifically for companies. It offers a variety of features that make it an ideal choice for companies, such as integrations with other Zoho products and third-party applications.
The team messaging software also has an affordable pricing model that is subscription-based. Overall, Zoho Cliq is an excellent choice for those looking for an instant messaging app that is feature-rich and affordable.
5. Brosix
If you are looking for an instant messaging software for businesses, Brosix is a great option. Although not as popular as Slack, its affordable pricing is what draws the attention of companies.
Brosix offers all of the features that you would expect from an IM, including group chat, message history, file sharing with unlimited size, audio and video calling, and screen sharing. Plus, it is extremely secure, with end-to-end encryption and user-friendly administration controls.
6. Discord
Discord is an instant messaging software that offers a secure, real-time communication platform for companies to connect with their customers and employees. Discord also integrates with a variety of business productivity tools, making it an all-in-one communication solution.
The voice option in Discord is totally separate from text-based communication. You may mute it using the push-to-talk function. The moment you select a voice channel, you may start speaking with other users.
But the biggest difference between Discord and other apps is how it organizes conversations. Unlike the ones that arrange team chats in workplaces, Discord organizes them by servers.
7. Ryver
If you're looking for a business-oriented software, Ryver may be a good option for you. It offers standard features such as group chat, file sharing, and video conferencing, and integrates with a variety of other software products.
Ryver's Kanban board is what keeps everyone in the loop. You can choose messages and add content to private groups or forums, which can then be turned into tasks on the board. It also offers integrations with Dropbox and Google Drive, but for more options, you'll have to upgrade to premium.
8. Chanty
You may not have heard of Chanty, but Nike and NASA have. These big names rely on the best IMs to be productive on the daily. While it features to-do lists and a Kanban board, Chanty's biggest advantage is its simplicity—every team member can get the hang of it.
Chanty combines all forms of team communication, including phone and video conferencing, individual and group chat, and task management. You also have a few helpful integrations, such as GitHub, Dropbox, and more.
The Best Instant Messaging Applications for Comapnoes: External Communication
9. WhatsApp
WhatsApp is a great option when it comes to external communication. As the number one communication app, it offers a number of features that can immensely boost customer support. These include live chat, message delivery reports, label chats, and the ability to tie to your brand profile.
WhatsApp for Business API is a messaging solution for companies of all sizes. It is also a cross-platform application, which means you can engage in both iOS and Android IM.
10. WeChat
Despite being mainly used in China, WeChat has over one billion users. This popular software can be used by organizations for external communication. It has many features that are beneficial for businesses, such as sharing QR codes, initiating ads, broadcasting to larger audiences, and more.
With WeChat, you can also integrate chatbots into your account to help with customer support. This app is available on multiple platforms, so it can be used on both desktop and mobile devices.
11. Telegram
There's no question that Telegram is one of the best software programs available for organzations. Not only is it free to use, but it also offers a variety of features that make it ideal for external communication. It features end-to-end encryption, which ensures that your conversations are completely private.
Telegram allows you to create channels, which you can use to market your products or services to your customers. You may also use this feature to create a community for your brand.
12. Viber Business
Viber has a number of features that make it the ideal channel to interact with their clients. It may be used to deliver automated texts like account activation, user verification, or receipts.
You can create group chats on Viber Business Messages to engage your customers and promote your newest product or service. Answer their questions, address any concerns they may have, and employ conversational marketing tactics using live chat.
13. Facebook Instant Messenger
Back in the day, it was Yahoo IM that made headlines. Now, Facebook Instant Messenger is taking over at every given chance.
Facebook IM is a great way for businesses to stay connected with customers and employees. It provides a fast and easy way to send and receive messages, and keep track of conversations. It also includes features that allow you to share files, photos, and links.
14. Instagram Direct Messenger
As a business, you can use Instagram Direct Messenger to quickly chat with customers and potential customers. It's a great way to answer questions, give customer service, and promote your products or services. Image recognition, filtering, and texting are just a few ways that you can use this app.
By creating filters for customers to use when they take pictures, businesses can encourage customers to share their photos with friends, family, and followers. By providing customers with a way to easily connect with companies, Instagram Direct Messenger can help businesses increase sales and build customer loyalty.