Truecaller: Enhancing User Security with Dexatel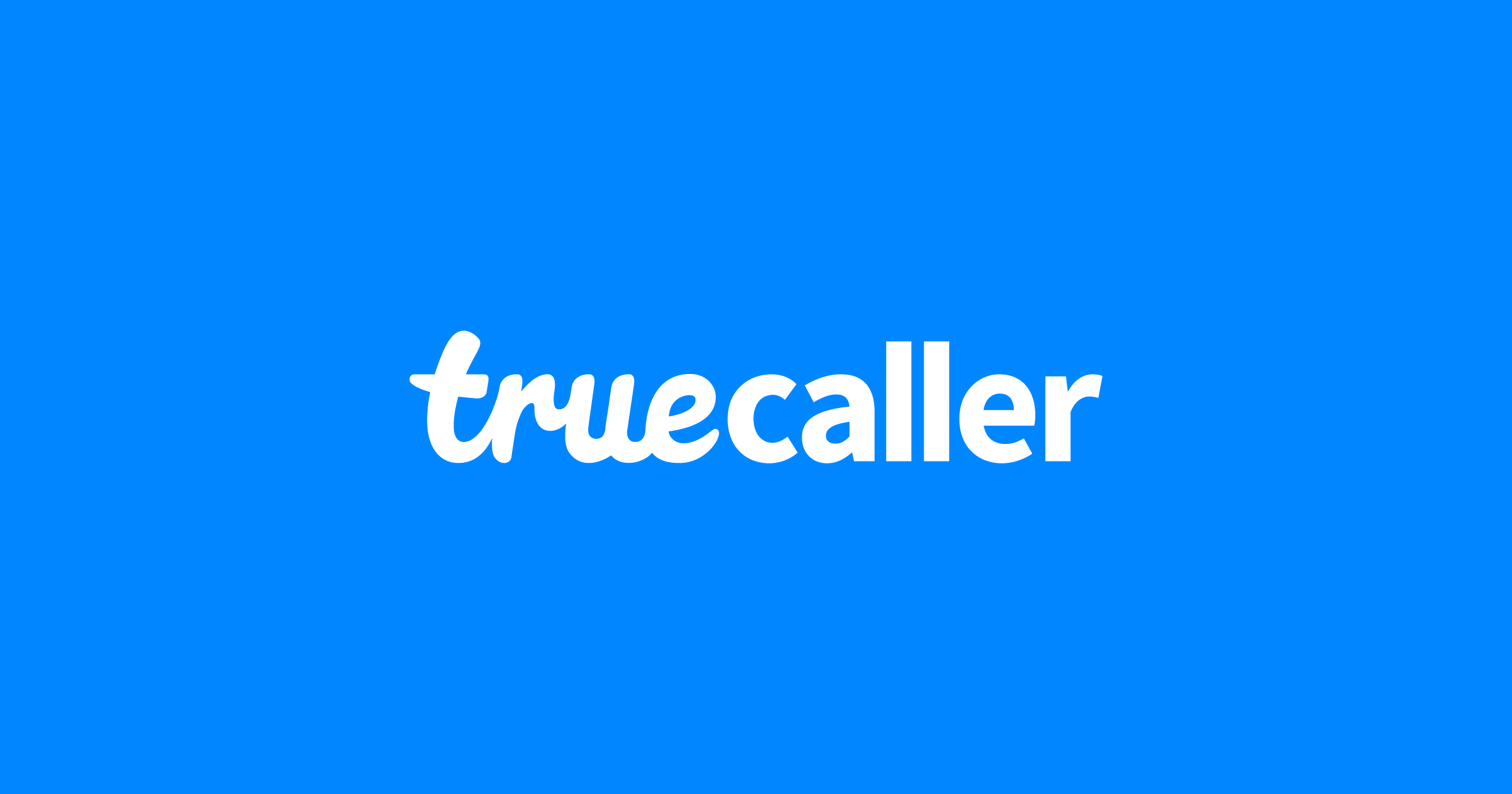 Truecaller, a global leader in communication services, understands the need for security and privacy of user data and has forged a strong partnership with Dexatel, a cutting-edge communication platform. This collaboration, established in April 2022, has significantly elevated Truecaller's ability to deliver One-Time Password (OTP) codes securely and seamlessly to its users, enhancing their overall experience.
The Power of Seamless OTP Delivery
OTP codes have become an integral part of modern digital interactions, serving as a crucial layer of security for online transactions, account verifications, and more. Recognizing the importance of a reliable and efficient OTP delivery system, Truecaller turned to Dexatel to provide a solution that goes beyond mere convenience.
Dexatel's communication platform offers a robust and highly scalable infrastructure that ensures the quick and reliable delivery of OTP codes to Truecaller users across the globe. This partnership has enabled Truecaller to maintain the highest standards of user security, reducing the risk of unauthorized access and fraudulent activities.
A Trustworthy Partnership
Truecaller's decision to partner with Dexatel was rooted in the latter's reputation for delivering innovative communication solutions with a focus on reliability, security, and customer satisfaction. Since the partnership's inception, Truecaller has experienced a seamless integration of Dexatel's services into its ecosystem, resulting in a streamlined OTP delivery process that users can rely on.
The partnership goes beyond technology integration. Both companies share a commitment to user privacy and data security. By collaborating closely, they ensure that each OTP code is delivered swiftly and accurately, providing an additional layer of protection for Truecaller's users during their digital interactions.
As Truecaller continues to innovate and expand its offerings, the partnership with Dexatel remains a cornerstone of its commitment to user security and satisfaction. By choosing Dexatel as its trusted communication partner, Truecaller has solidified its position as a leader in secure digital communication services.
The collaboration between Truecaller and Dexatel showcases the power of two industry giants coming together to create a safer and more seamless digital experience for users worldwide. This partnership is a testament to their shared values, dedication to innovation, and unwavering commitment to user security.