16 Simple Texting Tricks to Use Today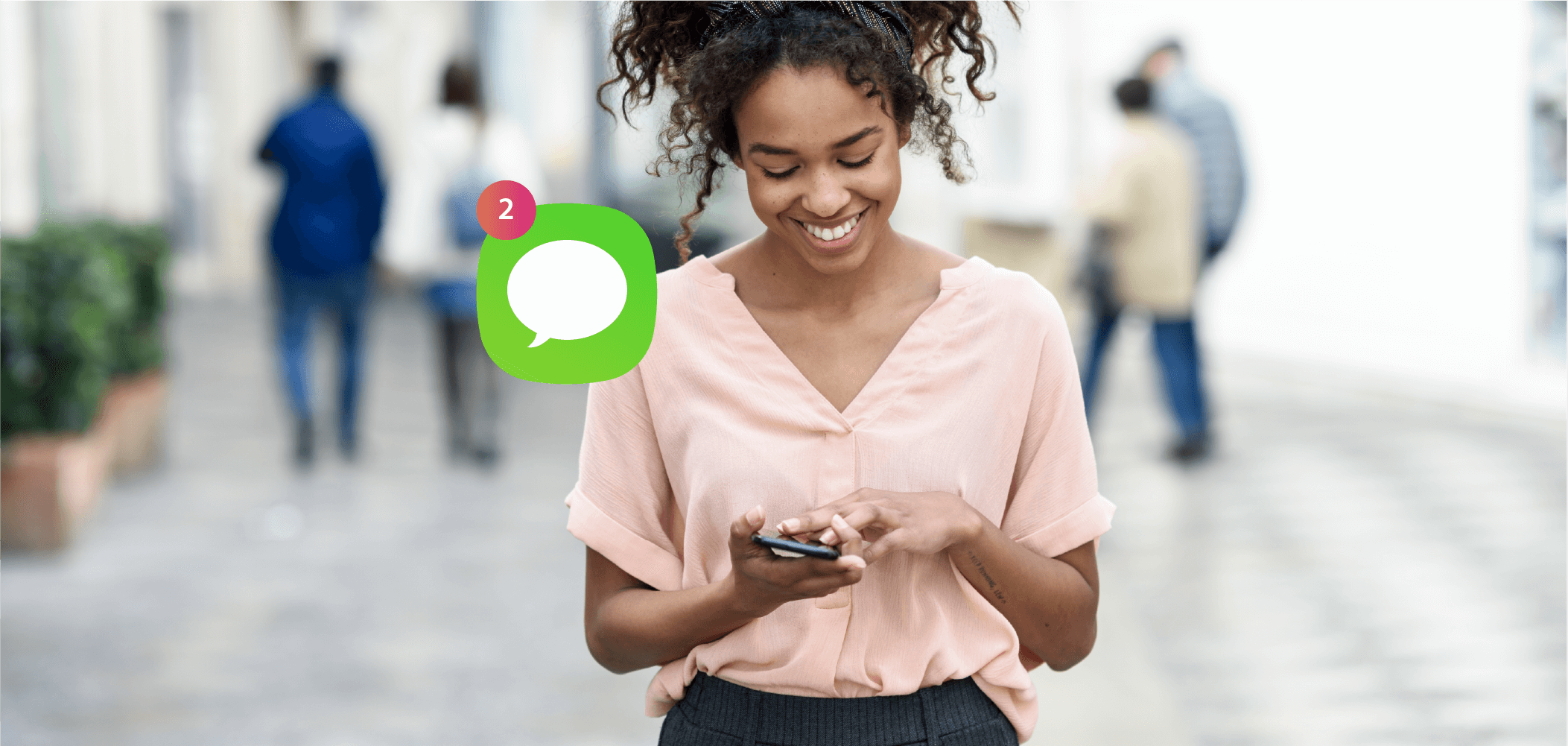 As an integral part of our lives, texting has become one of the main communication methods for people everywhere. And while you'd think sending an SMS is pretty straightforward, there are tons of texting message tricks that can enhance your experience. We've compiled a list of awesome texting tricks for iMessage, WhatsApp, and more.
Sending Handwritten Messages
A feature that's widely unnoticed by iPhone users is the ability to send handwritten notes over text messages. This allows you to add a personal touch to your text messages. For this text trick, all you need to do is simply tilt your iOS device horizontally and tap and hold the handwriting icon at the bottom right corner of your keyboard. This iPhone texting trick takes personalized messages to a whole new level.
Replying Directly From Notifications
New iPhone models come with a 3D touch feature with more options when you press the screen. One of them allows you to reply to text messages without opening an app. For this cool messaging trick, you need to single long press on the message notification from either the lock screen or notifications center. This is ideal when you are in a hurry and need to reply as quickly as possible.
Android users also reap the benefits of this feature minus the tap.
Get Started Now
Reach your clients now and claim your 30-day free trial. No credit card required.
Shaking To Undo Typing Errors
Sometimes, you write a long message only to have it deleted by mistake. Instead of rewriting the same text, simply shake your iPhone and a prompt will appear giving you the option to undo your last action. This texting tip ends up saving you more time than you think. 
Accessing Symbols and Accents
Switching back and forth between numeric and alphabetic keyboards can be quite inconvenient. Luckily, iPhone keyboards come equipped with a cool texting hack: a hard press feature allows you to quickly access symbols and accents by holding the letters.
Adding and Using Custom Shortcuts
iOS devices allow you to add your own custom shortcuts to create phrases you use frequently during conversations. To enable this feature, go to "Keyboard Settings," open "Shortcuts," and select "Add a Shortcut." From there, it is pretty much self-explanatory.
Setting Custom Text Tones and Vibrations
This feature is especially useful when you want to know who's sending you messages without having to look. Open your contacts lists, and edit their text tones and vibrations to your choice to enable this feature.
Making iPhone Read the Text Messages
Another cool feature that comes with iOS is the ability to have your phone read out the text messages you receive. This is best used when you are driving and cannot look at your phone. To enable this option, go to "Settings," tap on "Accessibility," then "Speech," and tap on "Speak Selection." Any time you receive a message, simply hold it and tap on the "Speak" option.
iMessage Tricks
Sharing Location
Ever had trouble describing where you are? With a simple tap, you can share your location with a friend. Click on the little "i" icon on the top right corner of your screen and tap on "Send My Current Location." This will share your location with a map attached.
Sending GIFs
One of the best features that most messaging apps have is the ability to send GIFs. With the new update, iMessage also provides this feature. Click on the "A" icon and search for GIFs with keywords. This makes your text message conversations more engaging and interactive.
Reacting to Messages
Most iPhone users may be oblivious to this, but with iMessage, you can react to texts. If you do not feel like replying, you can simply react to let the other person know you're not ignoring them. To react to messages, hold the message bubble until reaction options appear and select the reaction of your choice.
Replacing Texts With Emojis
You can replace certain words in your text message with emojis. After you write the text, open the emoji keyboard, which will automatically highlight words that can be replaced with a relevant emoji.
Sending Secret Messages
The invisible ink feature lets you cover your text messages with pixel dust. The recipient has to swipe over the pixelated message to read the text.
Turning On/Off Read Receipts
Most messaging apps by default come with read receipts turned on, and iMessage is no exception. But, what makes it different from other apps is that you can actually turn this feature off.
WhatsApp Text Tricks
Changing Text Format
WhatsApp gives you plenty of customization options as far as text formatting goes. You can make your text bold, italic, change the font and size, or add a strikethrough effect. You can do this by either using shortcuts or through text format options.
Quote-Replying to Messages
WhatsApp allows you to quote messages and reply directly to them to manage the context of your conversation. To do this, hold down the message and swipe left. WhatsApp will then attach the quoted message to the text you're about to send.
Disabling Read Receipts
Like iMessage, WhatsApp gives you the option to turn read receipts off. To do this, head to "Settings," tap on "Account," and untick "Read Receipts." This feature on WhatsApp works both ways, meaning you won't see when the recipient has read your messages.