The Ultimate Guide to Setting Up Auto-Reply to Text Messages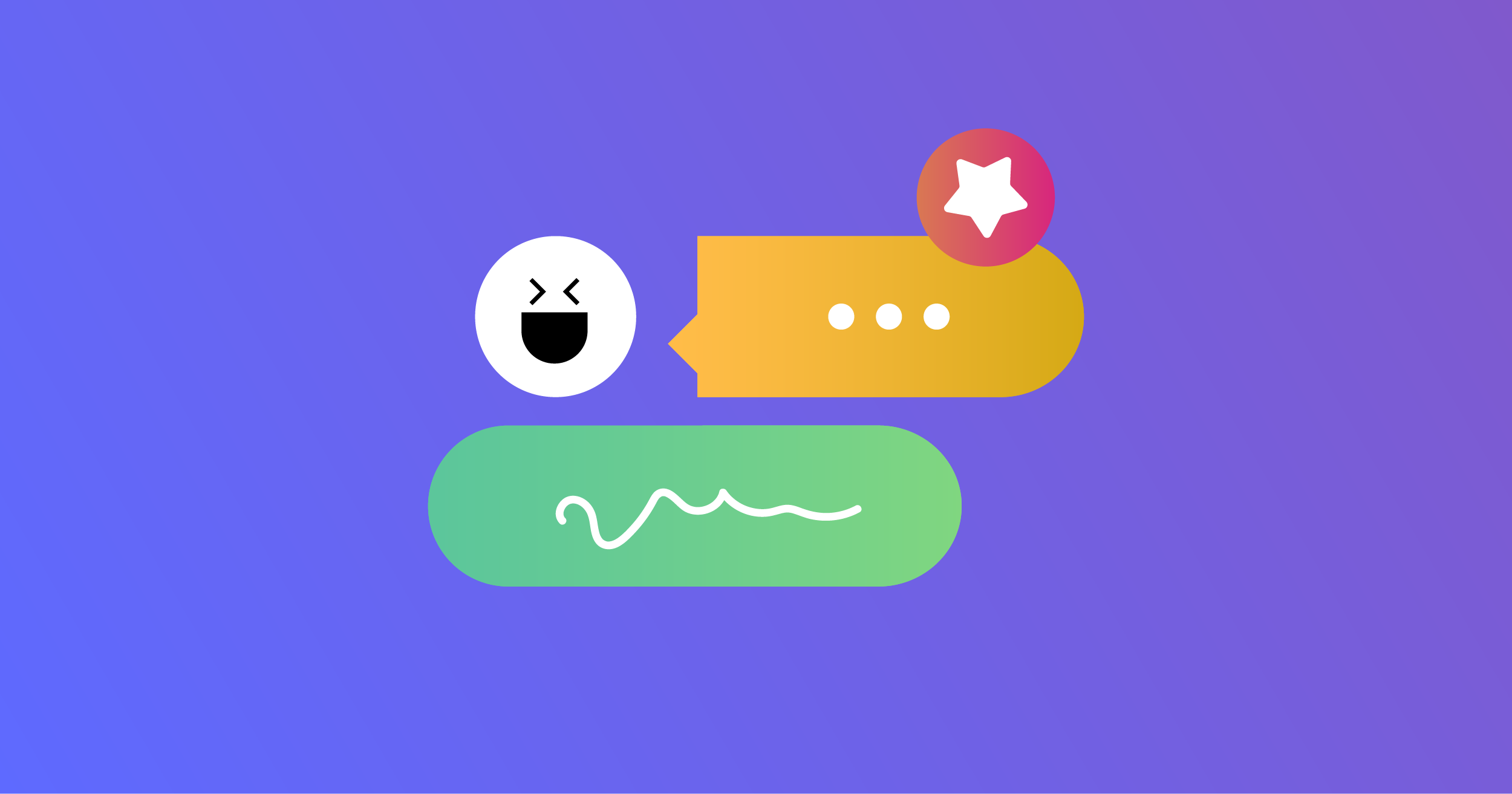 No one likes being ghosted, especially customers who have come to expect immediate responses from businesses and service providers. Slow response times can lead to customer dissatisfaction, friction between your teams, and lost sales. Auto-reply texts are a great tool for delivering fast, on-demand information to your customers and assuring them of being heard—even when you can't respond right away.
But these aren't just placeholders until a live person takes over; they are your first line of contact (and first impression) that can generate leads, boost engagement with text marketing, and much more. 
We'll give you a quick rundown of what these texts are, when and how to send them, and how to set them up on iPhone and Android, as well as Dexatel.
What Are Auto-Response Texts
Auto-response texts are automated text messages that are sent when a certain action—like a signup or support inquiry—takes place without manual input. They allow you to send instant, automated text messages to specific keywords in the customer's message. 
For instance, if a customer texts you about your business hours, you can send a text automatically with all the relevant information—and you don't even have to look at the phone.
Your platform will instantly send an automatic reply message to any type of inquiry based on any predefined action or criteria—you just need to tell it when. It's also important to have a backup plan in case something goes wrong with the platform or your device. 
When to Send Automatic Replies to Text Messages
These messages serve a lot of functions, but they're most often used to provide instant information or confirm a text message subscription, purchase, or other action that requires validation.
Having automatic responses acknowledge and reassure your customers, so they are best used in a friendly and helpful tone that lets them know their message has been received. And if they should expect further contact from you, tell them when to expect it.
Remember that this is your first line for customer support and inquiries, so an immediate response goes a long way towards making customers feel valued. Before a person can get in touch, you can auto-send relevant information or link to your FAQ section.
Your replies can even be used to cross-sell or promote another product. You can get creative and use the waiting time to inform and engage your customers in more than one way.
Is There an Out-of-Office for Text Messages?
Yes, just like email, you can set up an out-of-office message for text messages. When you're unavailable for an extended period, such as during vacations or weekends, you can use automatic replies to let people know that you're not available and when you'll be back. This helps maintain professionalism and prevents potential customer service issues. Automatic replies can confirm receipt of a text and assure the sender that their message has been received and will be addressed.
Advantages of of SMS Automatic Responses
Inform About Unavailability
If you're going to be out of the office or otherwise unavailable for an extended period of time, this lets people know that you're unavailable and when you'll be back. This is especially useful for businesses, which can use it to maintain professionalism and avoid any potential customer service issues.
Ensure Message Deliverability
Automatic replies can also be used as a way to confirm receipt of a text. You could set it up, for example, using an SMS platform that says, "Thanks for your message! We'll get back to you as soon as possible." This is a helpful way to let people know that their text isn't delayed; it has been received and is being dealt with.
Improve Customer Support
MMS or SMS can also be used as a way to automatically respond to common questions. If you're a business that offers support via text message, you could set it up to give people a general answer to their questions and then lets them know that they'll receive a more detailed response from an expert as soon as possible.
How to Set Up Auto-Reply to Text Messages on iPhone
If you want to set these up on your iPhone as an individual user, you're in luck. You don't have to use an SMS platform to do this—iOS allows you to reply automatically to text messages on iPhones so you won't be disturbed while driving.
Setting Up on iPhone
Go to Setting
Select Focus
Tap on Driving
Select Auto-Reply
Choose to send to either All Contacts, Recents, Favorites, or No One.
Customize or leave the default message
iPhone Auto-Text Reply to Calls
Go to Settings
Select Phone
Tap on Respond With text under Calls
Create auto-replies under Respond With
How to Set Up on Android
It's not just iOS that offers this feature—you can also set them on Android phones. However, you will have to download third-party apps from the Play Store to set it up for incoming texts.
SMS Auto Reply/Autoresponder
This app allows you to automatically text on Android phones when you are busy, in a meeting, on vacation, out of the office, or for any other reason.
You can set them up for several reasons—driving, sleeping, meetings, and more—and have your Android send auto-text messages.
WhatsAuto
WhatsAuto is compatible with WhatsApp and SMS messaging services. Common automated responses such as "I'm busy, text you later" or "Can't talk now" give you the freedom to not respond right away while still informing the sender that you will get back to them shortly.
6 Auto-Reply Text Message Examples
1. Customer Service SMS Example
Thanks for contacting ShoesForYou! We've received your text and will be happy to help. Please expect a response from an agent within 24 hours.
2. Sales Promo SMS Example
Thanks for shopping with DenimForLess! We got your message and will get back to you ASAP. In the meantime, check out the crazy good deals we've got going on last season's denim at [link].
3. Financial Services Out-of-Office Text Message example
Hi Mr. Green, we have received your message and will get in touch within one business day. Our business hours are M-F 9 am–5 pm EST. We look forward to speaking with you.
4. Lead Generation Text Example
Thank you for your interest in Norwich Invest. We will get back to you shortly. Subscribe to our free investor newsletter and get weekly market updates and commentary at [link].
5. Message Redirect SMS
Hi there, thank you for your message! Unfortunately, this inbox is not monitored, and we cannot reply to you. Please call us at [phone number] or email at [email].
6. Real Estate Viewing Inquires Example
Thank you for your interest in our property at 123 Adams Ave. We will be hosting an open house on June 3 from 1–4pm. The 2200 SQ FT 3BR 2BA house has a garage and large backyard.
Get Started With Dexatel
While there are many different SMS services out there with basic auto-reply features, the best ones give you the flexibility to personalize your messages and make your recipients feel truly seen.
Try Dexatel's business text messaging platform for free and see how we make texting truly personal by setting up an automatic responses.
Why You Need Dexatel For Auto-Reply Texts
Dexatel provides a myriad of features such as SMS blasts, two-way messaging, and more. Each feature goes hand in hand with automatic responses, making Dexatel your best option to set up automated messages.
We Offer Several Solutions
With us, you can get your messages delivered through more than one channel. On top of SMS, you can set them up on WhatsApp and Viber.
We Are Cost-Effective
Our pay-as-you-go pricing model allows you to get a more affordable price with a larger volume. Enjoy sending messages in bulk at a fraction of the price.
We Do The Thinking For You
We provide message templates that allow you to quickly send texts to your customers. The templates are customizable and easy to use, so you don't have to create messages from scratch.