Top Ways To Use MMS Marketing in Your Strategy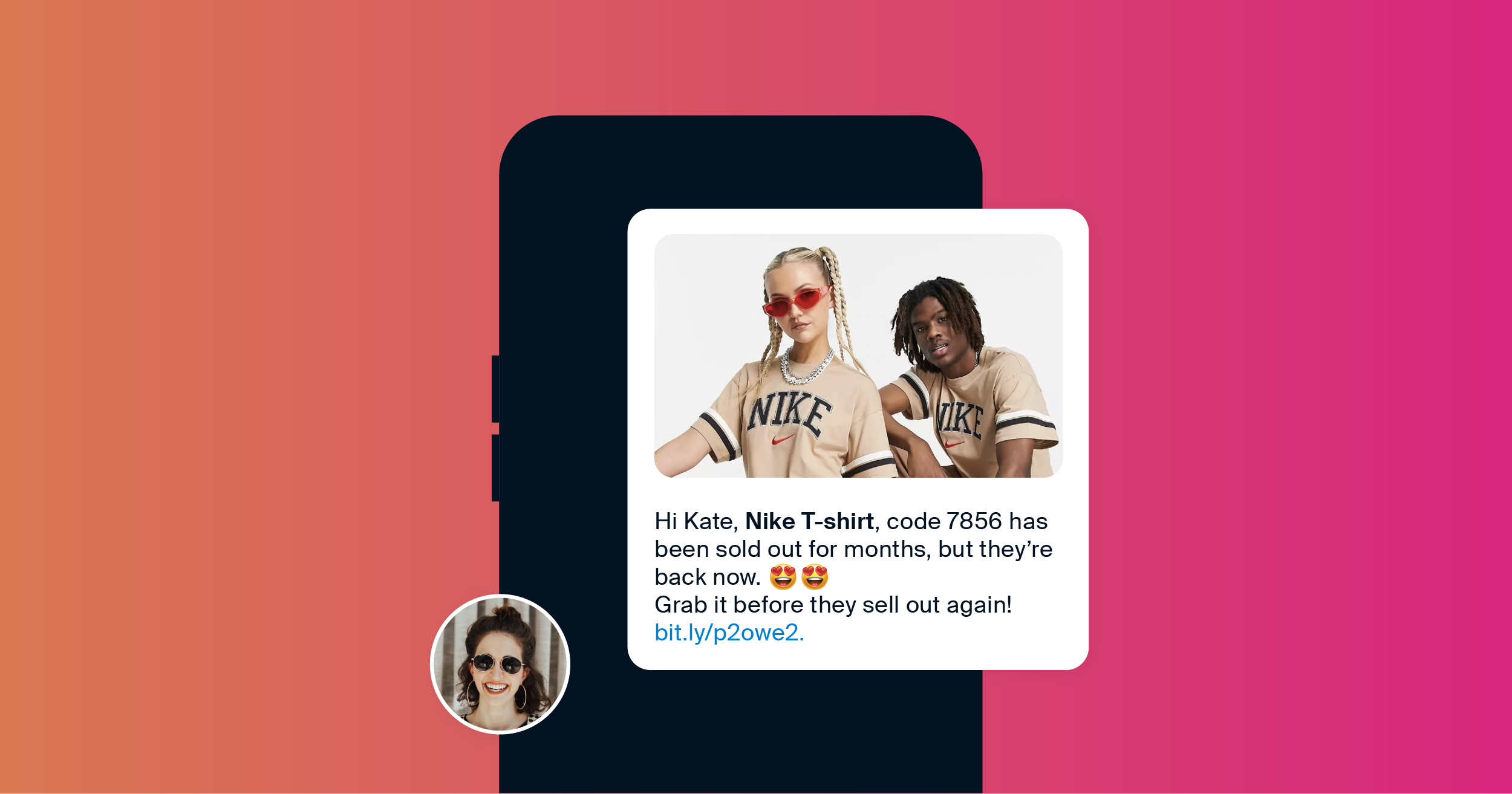 Nowadays, it seems like everyone knows how to use some form of PPC or PPV marketing. But as these non-traditional forms of media become increasingly saturated, many marketers are looking for untapped niches to focus their efforts on. One promising method is the use of MMS digital marketing.
Given the unique nature of MMS, brands and businesses have more technical and creative freedom. MMS marketing can exponentially grow brand awareness, improve ROI, and decrease CPC. There are several ways to implement MMS marketing; here are the top points:
Targeted promotions
Smart coupons
Exclusive content
Customer experience
Implementing MMS Marketing
While SMS marketing promotions are nothing new, they present a unique insight into the world of direct and user-specific marketing that focuses on social media.
One might think, "Why stop there?" In comes a full-fledged digital take on text-based marketing with MMS. MMS stands for Multimedia Messaging Service. It's a standard messaging outlet with a focus on sending and receiving longer and larger forms of media over a cellular network. As opposed to SMS, an MMS message lets people share videos, images, animated GIFs, and texts over 160 characters.
Get Started Now
Reach your clients now and claim your 30-day free trial. No credit card required.
With 97% of mobile device owners using MMS, the potential of its marketing practices is virtually endless. The best part is that the software is still very much in its growth phase, meaning you get to tap into new practices of mobile marketing. MMS allows you to:
Offer mobile coupons and deals
Focus on exclusive and unique content for subscribers
Develop an inclusive and engaging customer experience
The mere fact that MMS regularly outperforms other digital marketing efforts speaks for itself. In fact, MMS has a sizable lead in engagement over SMS by 250%.
Use Targeted Promotions
The competitive edge that digital has over traditional forms of media is highly selective audience targeting. For instance, Facebook and Google advertising group potential customers into metadata based on web performance and preferences. MMS takes that concept a step further.
Companies that accumulate a sizable subscriber base can sort their contacts into various groups based on their past purchases or actions. This allows brands to target highly particular individuals with custom content aimed at their needs. As a matter of fact, this practice goes beyond greeting your customers by their names.
BMW offers a great example of targeted promotions. The company had to convince car owners to purchase expensive name-brand winter tires, which cost an average of $750 per tire. To successfully accomplish this, BMW launched a highly personalized MMS marketing campaign, which included images and videos of specific vehicles owned by the target audience. As a result, the vehicle manufacturer achieved a staggering 30% conversion rate.
Offer Smart-Coupons
Coupons are a tried and true promotional tool, whether they're sent via email, newspaper, or any other method. MMS, on the other hand, takes it to a whole new level. First, users are more likely to open text messages on their phones a few minutes after receiving them. Plus, showing a coupon is easier when it's on your phone instead of an email.
Brands can greatly capitalize on the flexibility of multimedia and the immediacy of mobile messaging. Pizza Hut, for example, realized that people make lunch plans at specific times of the day. The pizza chain began launching timely and highly targeted marketing messages to hungry customers with images and videos of decadent pizzas. The attached coupon would go on to significantly increase online and pickup orders.
Present Exclusive Content
Not everything that deals with marketing necessarily drives sales. Some promotional campaigns are to raise awareness, strengthen PR efforts, or give back to loyal customers. One creative outlet has been to create exclusive content or host platform-specific giveaway campaigns.
This has especially worked wonders for media-based companies that offer first-look insights. For instance, Gary Vaynerchuk increased his SMS and MMS subscriber growth by sending exclusive content. As one of the foremost proponents of social and digital advertising, Vaynerchuk has been adamant about his belief in the future of text-based advertising.
Improve Customer Experience
Marketing efforts and brand outreach can feel robotic and bland at times. This is partially due to the nature of brand and audience communication. However, even multibillion-dollar corporations have found ways to make the connection and experience feel more authentic.
With MMS, you have more flexibility to establish a personalized customer experience. The tools at your disposal allow you to send targeted content, whether it's long-format texts, videos, graphics, or images.
Use a customer's name to greet them; say happy birthday with a GIF; send promo videos of your brand—MMS marketing gives you the freedom to create a friendly customer experience.
The use of MMS in marketing is still in its preliminary stages, but brands jumping on the bandwagon will profit tenfold in the near future. You are essentially extending your brand's reach into the pockets of your audience, and nothing is more valuable than that.