Introducing Verified SMS: What Is It and How Does It Work?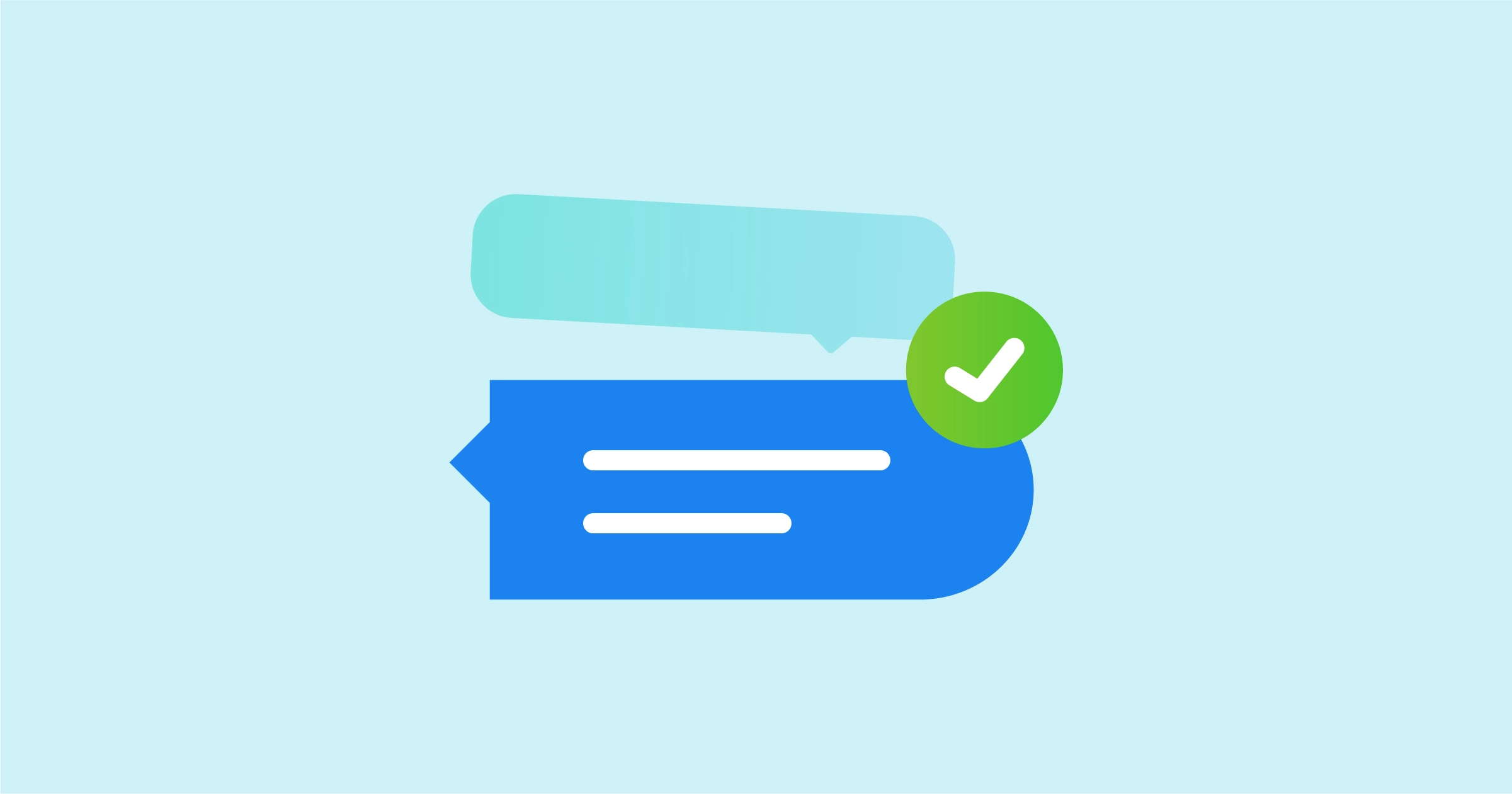 Google always seems to have a new feature up its sleeve, a recent one being Verified SMS. As the name suggests, this feature allows businesses to establish authenticity with their messages.
Large companies have been making use of text messaging to connect with their customers. But with phishing crimes being a rampant issue all over the world, people have been losing trust in text messages. That's where Verified SMS enters the scene, serving as a solution for businesses to gain the confidence of their customers.
What Is Verified SMS?
Google Verified SMS is a tool that allows businesses to validate their identity within a text message. It is essentially a way of reassuring your audience that the messages you send are authentic. In a way, this reduces the chances of phishing crimes and scam messages to near zero.
Before being able to send business SMS messages, companies go through a complex verification process on Google. Only after the process is complete will they be able to send out Google Verified messages to their clients. The text normally consists of the business logo, a description, and a verification checkmark. Recipients will also be able to preview any links within the message.
Get Started Now
Reach your clients now and claim your 30-day free trial. No credit card required.
How Does Verified SMS Work?
Activating it doesn't change anything about your text messages or the service you're using except for the setup process. After filling out the Google Verified application, you'll receive a confirmation email with your own Google Verified account ID. The next step involves sharing that ID with your SMS platform service, along with your logo, company name, and description. You can then send text messages as you normally would, and Google will instantly verify them.
Difference Between Verified SMS and RCS
One of the main differences between a Verified SMS and RCS (Rich Communication Services) is that some countries don't support RCS, and others don't support Verified messages. In the countries that don't support both, the messages go out as a traditional SMS.
Although based on RCS, it supports only a few of its features. Google Verified messages can only send link previews, company logos, and the verification sign. On the other hand, RCS messages allow users to send GIFs, pictures, live-action buttons, stickers, and more.
Verified SMS is essentially designed to replace RCS whenever it's not supported in a specific country and device—or when the system has downtime. The reason behind this is that companies sending out RCS messages pass the same complex verification process, making them secure for recipients.
Common Examples to Keep in Mind
When it comes to reaching out to customers, building trust and credibility goes a long way. That being said, these types of messages can come in handy in various cases.
Order Confirmations
Once your customer has placed an order, you can send a text confirming that the payment is successful and their order is being processed. What essentially happens is that your customers will notice the same logo they just saw while browsing your website. This reassures them that your business is trustworthy and legitimate. Needless to say, gaining that trust goes a long way in building customer loyalty.
Fraud Alerts
Phishing scams appearing as fraud alerts are quite widespread. And it's becoming increasingly tricky to tell whether or not a text message is authentic. A common way for recipients to trust an SMS alert is to check if it's from a local or verified number. Another factor to look out for is the embedded link. URLs in scam messages will often have a subtle yet intentional typo. These messages, however, will eliminate any doubt that your customers may have.
Account Verification
Another instance involves sending one-time passwords (OTP) during a two-factor authentication SMS (2FA) process. It goes without saying that account security is crucial for customers. Having said that, receiving an OTP text that contains recognized branding can be reassuring for the recipients.
Payment Reminders
By using SMS for payment reminders, companies that operate in the realm of financial technology may enjoy a rise in online payments. Text message reminders that contain elements of branding essentially become much easier to notice, while those without branding can often be ignored.
Marketing Campaigns
SMS marketing campaigns tend to be effective whether or not you're using Verified messages. Be that as it may, verification can still do wonders for reminding your audience of your credibility, which is especially important when it comes to mass texting. Keep in mind that many of those campaigns may contain external links; it's more reassuring for customers if they receive those messages from a verified account.
Frequently Asked Questions About Verified SMS
How Can I Tell If an SMS Is Verified?
When receiving a Google Verified text message from a company, you should be able to see their logo and a verification badge where a contact's name and the image would normally be. This should indicate that the message came from a valid source.
Are There Any Special Requirements for Using Verified SMS?
There are minimum requirements you should meet to use it. These include conveying accurate information, certifying compliance on an occasional basis, and allowing Google to review your activity.
How Does Verified SMS Protect Against Fraud and Spoofing?
To ensure authenticity and prevent fraud, Google Verified maps the gateway and only verifies the message when the source is authentic. It also features a spam filtration tool that marks unsafe messages as suspected spam.