The Ultimate Guide to B2B Mobile Marketing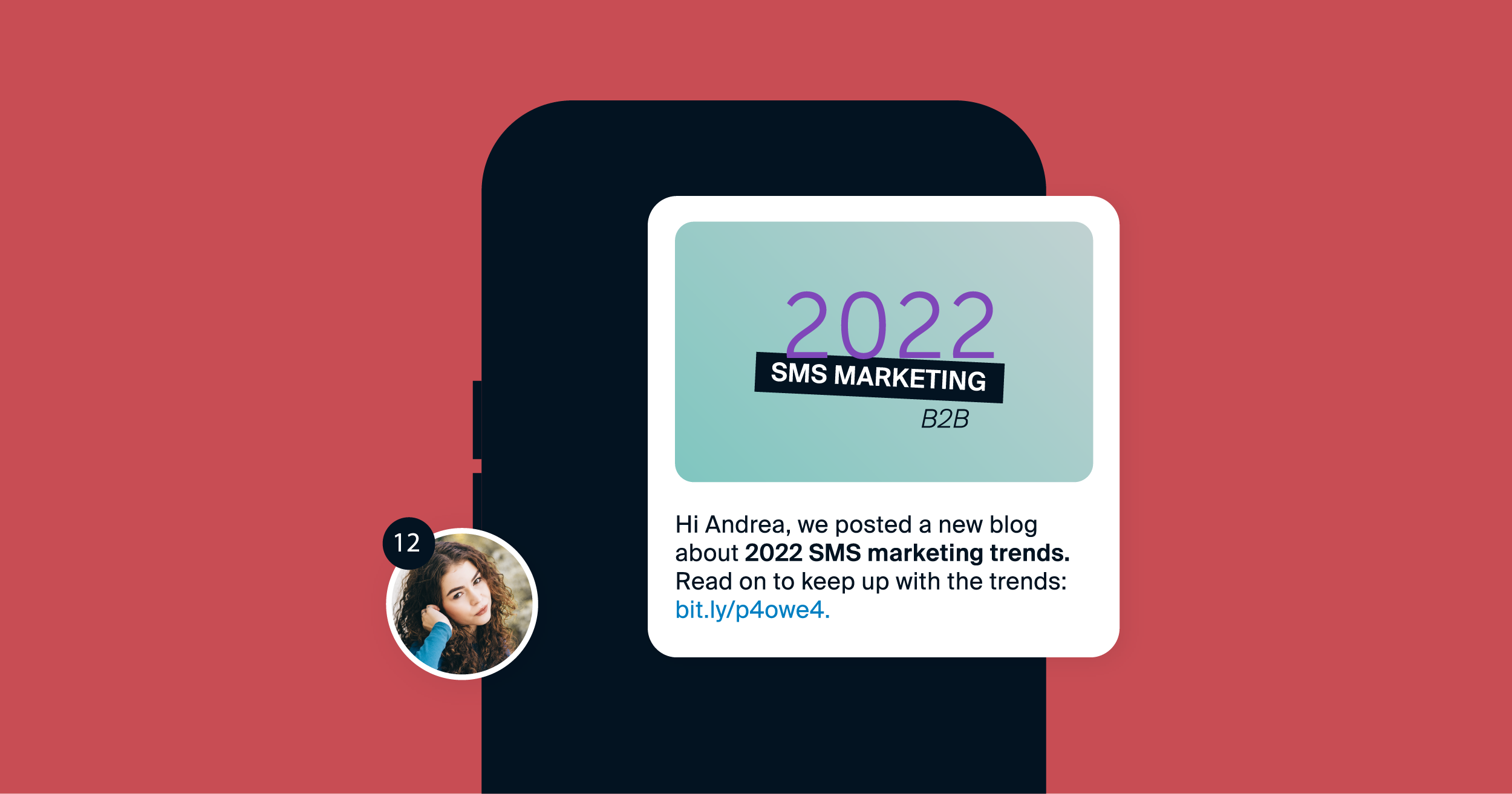 The new generation is a consumer on a different level, and their requirements are indeed demanding. Business growth depends on the in-person, personalized, and individual approach, which directly impacts growth.
Since mobile devices are an inseparable part of our lives, businesses must have more presence than others.
The same applies to business to business. Whether you are a business or an individual, you expect a personal approach.
Mobile phones are the most popular device, which is why the experience must be smooth and effortless.
Understanding B2B Mobile Marketing
B2B stands for business-to-business, which refers to the relationship between two companies. B2C, on the other hand, is a transaction conducted between a company and a consumer.
Mobile marketing is a digital marketing strategy that focuses on targeting audiences on their mobile devices. Companies can reach them via websites, emails, text messaging, social media, and apps.
Now let's combine these two.
Mobile marketing for B2B means focusing on targeting audiences on their mobile devices. Except, you're targeting companies instead of individuals.
Why should B2B companies pay attention to mobile marketing?
As the internet and smartphone usage growth continue, mobile marketing is becoming increasingly popular.
As more businesses use mobile marketing, this provides a vast opportunity for the B2B business sector. Therefore, mobile devices aren't for personal use alone anymore. B2B mobile marketing campaigns help businesses increase their conversion rates and boost sales.
Mobile Marketing Statistics to Keep in Mind
Mobile devices generate around 70% of web traffic
There are 3.5 billion mobile internet users worldwide
86% of email users access their email accounts via mobile devices
85% of the time spent on Twitter is on a mobile device
About 90% of mobile time is spent on apps
70% of B2B buyers have increased their mobile usage over the past 2–3 years
51% of users are more likely to purchase from a mobile-friendly site
57% of users won't recommend businesses with poorly designed mobile websites
Worldwide mobile ad spending topped $190 billion in 2019
40% of online transactions take place on a mobile device
89% of mobile users are more likely to recommend a brand after having a positive mobile experience
B2B Mobile Marketing Strategy Trends To Know About
1. Mobile-Friendly
It goes without saying that your B2B marketing strategy must be mobile-friendly. Focus on having a responsive and easy-to-navigate website that has a quick load time and isn't overloaded with heavy imagery.
2. Social Media
Social media platforms provide a unique space for businesses to communicate with customers and potential leads via their preferred channels. You can share:
Whitepapers
Blog posts
Customer testimonials
Articles and news
3. Text Messaging and Emails
Personalize your messages to provide an individual and caring approach to your customers. Text messages have an open rate of 98%, whereas email boasts only 24%. Businesses must determine which is the best communication channel for their target audience.
4. Mobile Customer Service
Businesses can use chatbots to respond to basic inquiries. You can then spend more time monitoring and analyzing the collected data. Create an opt-in form and deploy it in the live chat, and let the chatbots do the rest for you.
This process ensures an enhanced customer experience as you provide convenience and save their time in the process.
5. Content for All Channels
Businesses must customize their content for each channel. All content must be mobile-friendly, but eventually, it depends on what channel you want to publish on.
For instance, you can't publish full articles on a social media platform. Instead, you must customize the same content to make sure that visitors see and read it.
Top B2B Marketing Tips You Need To Know
Optimize the page links you send via a text message or email for mobile
Generate ads and campaigns specifically for mobile devices
Analyze your stats to make proper adjustments to your mobile strategy
Create a mobile app if necessary
Other tips include making your email marketing mobile-friendly. This means:
Simple and personalized emails
No videos
Captivating headlines
A clear and functioning call-to-action
And last but not least, make sure to treat security and privacy with the utmost attention. As yourself these questions:
Are my clients' data protected?
Do I comply with GDPR/HIPAA and what else may apply?