The Ultimate Guide to B2B Mobile Marketing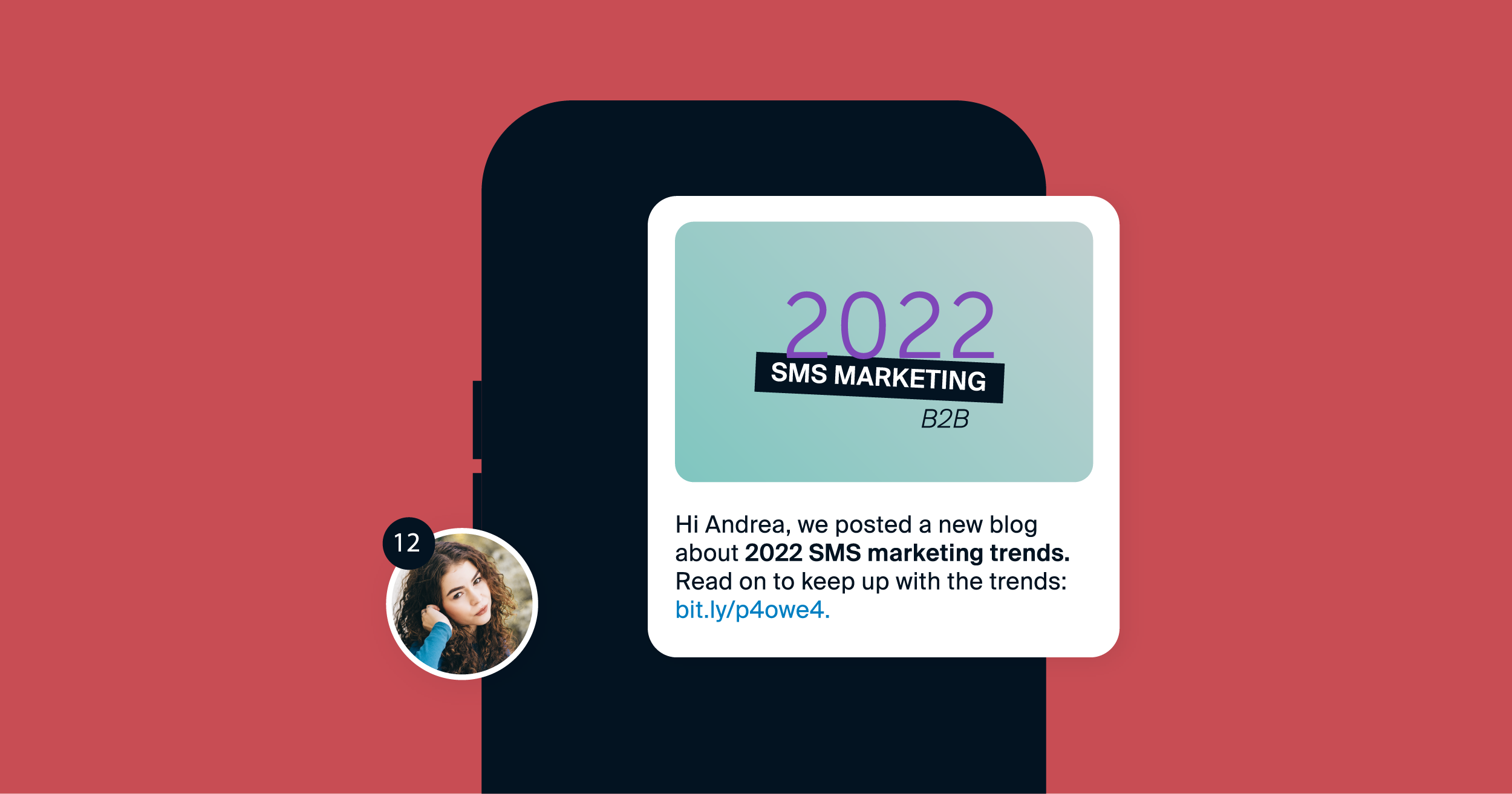 The new generation is a consumer on a different level, and their requirements are indeed demanding. Business growth depends on an in-person, personalized, and individual approach, which directly impacts the bottom line.
Since mobile devices are an inseparable part of our lives, businesses must have a greater presence than others. The same applies from business to business. Whether you are a business or an individual, you expect a personal approach.
In this mobile-first world, smartphones are one of the most popular handheld devices, which is why the experience must be smooth and effortless. The answer is a solid B2B mobile marketing strategy. This mobile marketing guide highlights the most effective measures you can take.
Understanding Mobile Marketing for B2B
B2B stands for business-to-business, which refers to the relationship between two companies. B2C, on the other hand, is a transaction conducted between a company and a consumer.
Mobile marketing is a digital marketing strategy that focuses on targeting audiences on their mobile devices. Companies can reach them via websites, emails, text messaging, social media, and apps.
Now let's combine these two.
Mobile marketing for B2B means focusing on targeting audiences on their mobile devices. Except you're targeting companies instead of individuals.
Why should B2B companies take a mobile-first marketing approach?
As the internet and smartphone usage growth continues, mobile marketing is becoming increasingly popular.
As more businesses use mobile marketing, this provides a vast opportunity for the B2B sector. Therefore, mobile devices aren't just for personal use anymore. B2B mobile marketing campaigns help businesses enhance lead generation, increase their conversion rates, and ultimately boost sales. Companies often turn to mobile marketing services to get access to industry-leading tools and a packaged solution. 
Mobile Marketing Statistics to Keep in Mind
A mobile-first perspective and pay dividends to a business. When it comes to mobile use, these mobile marketing statistics from the past two years speak for themselves:
Mobile devices generate around 70% of web traffic

There are 3.5 billion mobile internet users worldwide

86% of email users access their email accounts via mobile devices

85% of the time spent on the social media platform Twitter is on a mobile device

About 90% of mobile time is spent on apps

70% of B2B buyers have increased their mobile usage over the past couple of years

51% of users are more likely to purchase from mobile-friendly websites

57% of users won't recommend businesses with poorly designed mobile websites

Worldwide mobile ad spending topped $190 billion in 2019

40% of online business transactions take place on a mobile device rather than traditional channels

89% of mobile users are more likely to recommend a brand after having a positive mobile experience
Mobile Marketing Strategies for B2B Companies 
Set Your Goals
Before you leverage mobile marketing, you'll want to start by defining your objectives. What's the customer experience you're looking to create? How can your B2B strategy help you realize your goals? Who's your mobile target audience? Are your objectives attainable? 
Pinpoint specific metrics that you can use to measure how your mobile marketing efforts are helping your business. For example, you're probably aiming to boost mobile visits or conversions by a certain percentage.
Optimize Your Website for Mobile
Try opening your website from your smartphone. Is it easy to read and navigate? If not, chances are your visitors are taking their business to a competitor's site. That's why it's crucial to make your website mobile-friendly. As a matter of fact, statistics show that 61% of users will avoid returning to a website that they had difficulty navigating. 
A responsive web design is the go-to choice for a mobile website. It allows you to develop and maintain a single site that works on smartphones, tablets, and other devices. Thanks to fluid grids and flexible images, every element on the mobile version of the website automatically adjusts to fit the screen. This results in mobile-friendly content and a superior mobile experience, no matter the device. 
Leverage Business Listings
If you have a brick-and-mortar location, consider using Google My Business or Bing Places. Setting up these listings is free, easy, and doesn't take much time. Once you list your business, it will become more visible on Google and Bing, including Maps. 
Local business listings allow a search engine to understand your business details like location, address, phone number, and opening hours. In many cases, this information will improve your mobile search listings. And of course, you can edit them when necessary. Business listings also help you gather and reply to reviews from smartphone users. Bing, for example, has Yelp! Reviews. 
Be Active on Social Media
It's safe to say that social media is one of the most popular ways to engage with content—even in a B2B setting. Remember that businesses are run by people, and people love social media. Having said that, make sure your mobile strategy includes being active on social media platforms like Instagram and Twitter (now X).
Share mobile advertising content that's easy to skim. People consume social media content on the go, so it has to be easily digestible. Visual content, bullet points, and numbered lists go a long way. 
Consider sharing offers via social media platforms that users can redeem on their mobile phones. For example, you can encourage your audience to follow you on social platforms by posting deals exclusive to followers. It also helps to leave comments under relevant posts to boost your visibility and increase customer engagement. Moreover, sharing personalized content based on customer data can foster customer loyalty.
Take Advantage of Mobile PPC
Mobile PPC is another fruitful B2B mobile strategy to look into, especially considering how responsive paid ad platforms like Google Ads are to this method. In certain cases, you'll want to make use of device bid modifiers or have different campaigns for mobile and computer. Of course, this depends on objectives, performance, as well as who and how businesses are searching for your products or services. 
Using the same B2B mobile campaign for mobile, tablet, and computer is easier to manage as you reach your target audience across various devices. In this case, you can set a default bid for one device and modify the others accordingly. On the other hand, having a separate campaign for each device allows you to concentrate on mobile search terms and manage budgets by device. You can also come up with mobile-specific ad copies and direct them to various web pages on your mobile site. 
It's also a good idea to launch a combination of mobile-only campaigns with device bid modifiers. Before going all in, consider running tests to figure out which strategy works best for your business. 
Use SMS Marketing
Although SMS marketing isn't as common as other marketing channels, it is one of the most efficient and cost-effective ways to reach your target audience. And much like email marketing, it lets you generate B2B leads and communicate with your audience once you get their permission. 
You can gather contact information from potential customers you meet while networking or at a trade show, for example. Once you build a B2B contact list, there are certain guidelines you should follow to make sure you're doing it right. These include sending messages at appropriate times, not overwhelming recipients with waves of messages, and offering an opt-out option. 
Get Started Now
Reach your clients now and claim your 30-day free trial. No credit card required.
Make Your Email Marketing Mobile-Friendly
A seamless mobile experience is key to successful email marketing. People are more likely to check their inboxes on their smartphones. With that in mind, you'll want your email templates to be mobile-friendly. Instead of trying to put together a fancy email template with dense or complex content, keep it simple. 
Make sure the content is easy to skim and digest. As for the design, white space makes the content easy to read, while pops of color highlight important information—like a clear call to action. Speaking of CTAs, they must be easy to see and tap on. 
You'll also want to take it easy on the visual content. Two or three should be enough. Images can sometimes take forever to load, which can frustrate the recipient. Applying the right techniques to your mobile email marketing strategy will help you boost mobile engagement, nurture leads, and drive conversions. 
Develop a Mobile App
Apps put the "smart" in smartphones. They offer advanced features that allow users to manage finances, book trips, set reminders, and much more. Besides a mobile-friendly website for your business, you can build a mobile app that helps in serving individual customers and boosting sales. 
Suppose you run an industrial wholesale company. You can design a mobile app that retailers can use to look for products, place orders, and track delivery. 
B2B mobile apps can promote industry-wide networking in addition to enhancing brand awareness and encouraging user engagement. Various companies develop app toolkits that you can tailor to your specific marketing strategy. 
Keep Up With Trends
A mobile marketing strategy that's trending today can be obsolete a year from now. By keeping up with trends, you'll know when to modify and optimize your strategy. Two mobile marketing trends worth following today, for example, are voice search and artificial intelligence. 
Considering these technologies in your marketing approach can help you stay ahead of the curve and achieve success. Voice search is already huge in the B2C landscape, with buyers asking Siri or Alexa where they can find a certain product. As for AI, there's no denying that it's taking the world by storm.