How to Send a Customized SMS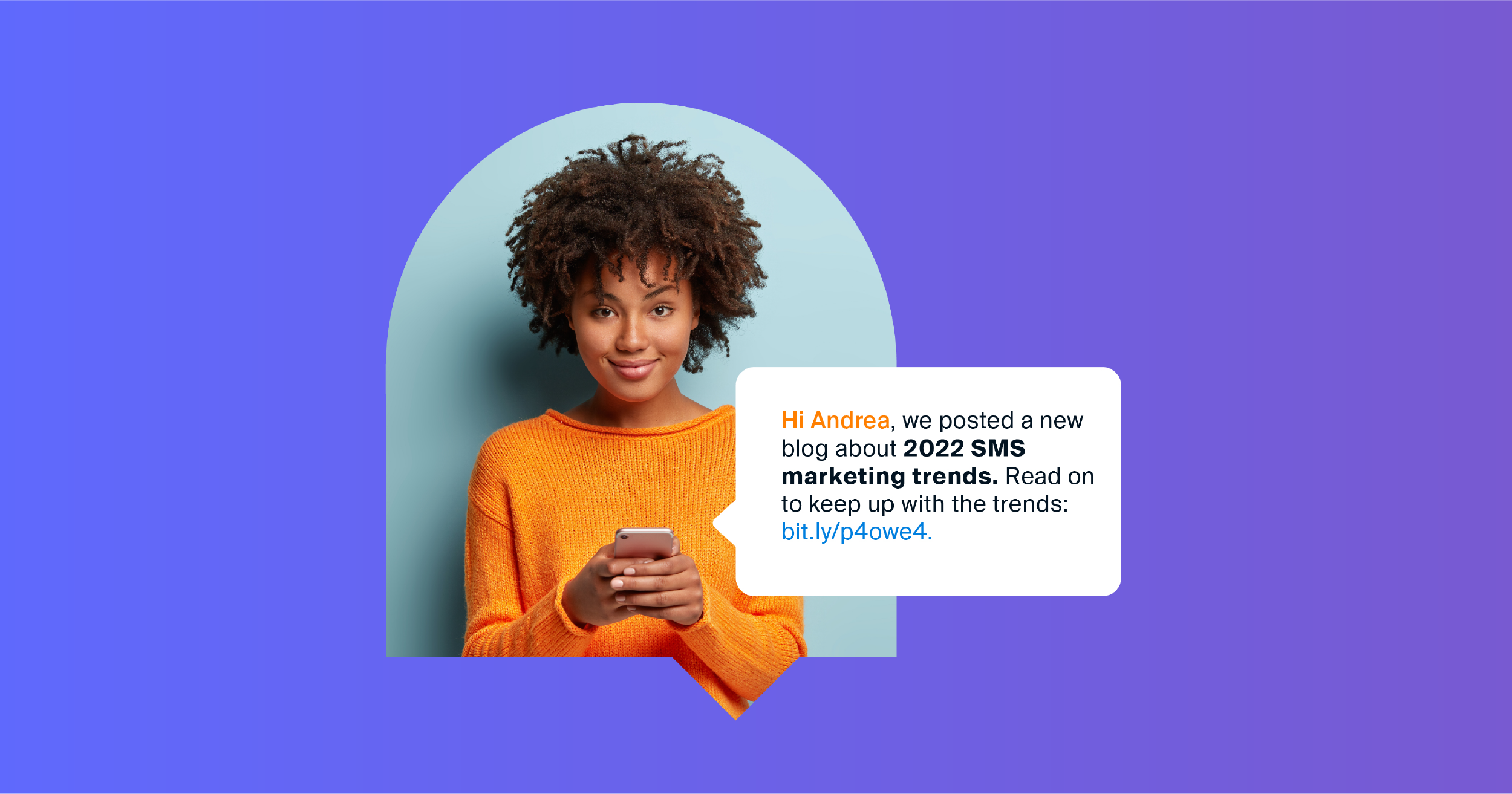 Consumers today are used to getting custom and personalized experiences for everything, and customized SMS is no different. We know that SMS has an incredibly high open rate (98%), but opening the message isn't enough. Adding a personal touch to your message can go a long way towards engaging your recipient. A single SMS can be your chance to make a lasting and personal impression, so don't waste it.
Read on to see the benefits and best practices of custom SMS, or jump straight to Dexatel's SMS platform and start texting!
What is a Customized SMS
Customized SMS is a text message that contains custom fields that include things like the recipient's name, gender, birthday, location, and other more specific info. When you send personalized text messages with custom fields to your contacts, you are more likely to capture their attention, drive engagement, and encourage further interaction.
Custom text messages are more than just addressing your recipients by name. It's about communicating information unique to each of your customers that's relatable and feels like it's being personally directed to them. You want to make sure that no two messages are the same, even if they are sent in bulk.
Why Is Customized Bulk SMS a Good Idea
With bulk SMS, you can engage in mass texting with your company name as the sender. But even with bulk messaging, it's still possible to give each message a personal touch. It only takes a moment to customize your messages for your SMS marketing campaign with a name or other information.
Imagine you have an event with hundreds of participants, and you need to send an SMS to each attendee. Instead of sending thousands of individual messages to phone numbers or one generic SMS, you can use customized bulk SMS to create thousands of individual messages. Each participant knows the details of the event, but also things that pertain only to them such as seating, and you only hit send once.
Send and done – it's the Dexatel way.
Top Tips for Sending Free Custom SMS Online
We've talked previously about the power of personalized SMS marketing. Expectations are high, so don't let your customers down by sending a dry mass SMS. While SMS is a great attention grabber, you have to hold on to it. Small gestures such as including a friendly greeting can make you stand out. 
Another consideration is the use of SMS over WiFi. This technology allows customers to receive SMS messages even when they don't have cellular coverage, which can be especially useful in areas with poor coverage or for customers traveling internationally. However, not all devices support SMS over Wi-Fi, so it's important to test and confirm that your customers can receive your messages through this method.
Here are ways to leverage the power of SMS and human connection.
Show That You Understand Your Customers' Needs
Providing focused attention to your customers goes a long way. Customizing your text messages and validating their needs is an easy way to do this. For example, SMS delivery notifications are now standard, but you can also include specific info related to the item delivered that's also beneficial, such as care instructions or refrigeration info for perishable foods.
Segment Your Audience
To make the experience even more customized for your customers, segment your contact list based on demographic info, personal interests, and past behavior. Start with the basics like location, gender, and age, and get more specific from there. Dexatel offers custom segmentation so you can divide your contact list to coordinate precise targeting.
Use Two-Way Communication
SMS is a two-way channel, so you can have one-on-one conversations with your customers. Customers are more likely to engage and reply to a personal message, and SMS is a great way to do that and answer any questions they may have.
Use Customizable SMS Templates
Dexatel provides ready-made templates and the chance to create pre-set ones in your brand's tone of voice. This will keep your communication language consistent and compliant, no matter who is sending. You can add customized elements for each recipient, so your templates won't sound generic.
Start For Free
Create an account to start your free trial and see how customized SMS works for you.
What to Avoid When Sending Customized Bulk SMS
Don't Spam
Bulk SMS makes it easy to reach thousands of people at once, but don't overdo it. Sometimes, less is more. The quality of your messages is more important than the quantity. Always give an opt-out option and respect your customers' wishes.
Be Careful With Information
While custom text messaging makes the recipient feel like the interaction is genuine, incorrect personal information can have the opposite effect. Getting key information wrong can lead to a negative impression. So can misspelling their name or sending a promotion irrelevant to them.
Too Much Personalization
Yes, too much of any good thing can be bad. Only use information that your recipient has shared with you. Keep them comfortable by not referring to too much personal info. You can target based on general location but mentioning their street address can be a little creepy. Too many custom fields can make your message sound machine-generated.
How to Send Custom SMS Messages 
1. Import Contact Information
Import or upload your existing customer information to the SMS platform and manage your contacts list from there. Integrations also make it easy to keep everything up to date and have a seamless experience.
2. Collect Contact Information
If you don't have an existing contact database, encourage users to provide basic information like age, gender, and zip code through a form on your website or an email. Throw in a little promo code to sweeten the deal.
3. Create Recipient Groups
Segment your audience into different groups to personalize your SMS messaging. For example, you can have one group for leads, another for customers, and another for VIP contacts. Of course, you can further subdivide by all the other customizable options.
4. Create a Customized SMS Campaign
Once you're ready, use the customization features when sending messages to different groups and play around with your options. And remember, we're always here to help and guide you through the process!