The Ultimate Guide to Mobile App Marketing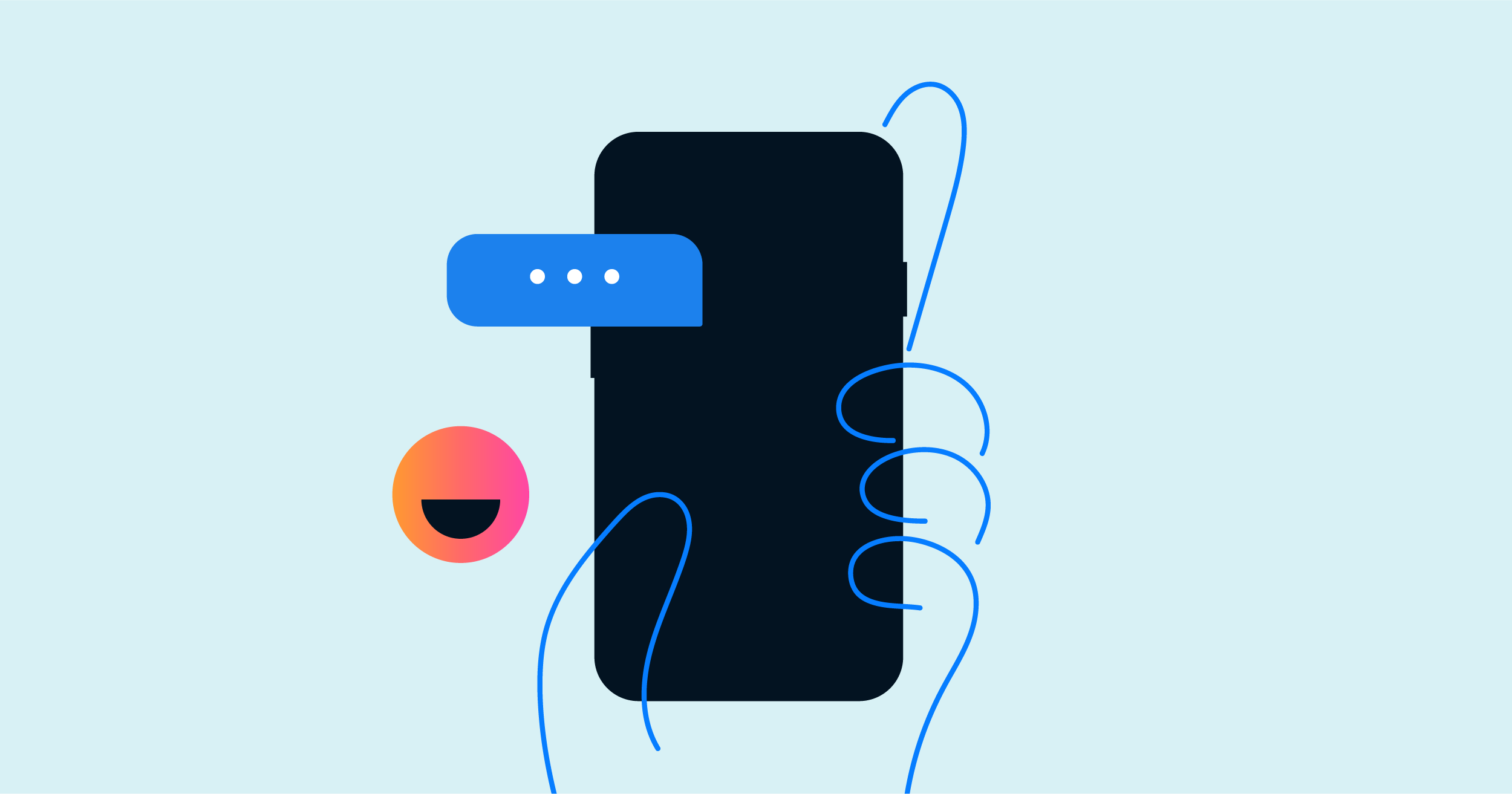 So you created a mobile app that you think is going to be the next big thing. You submit it to Google Play, thinking that users will immediately start downloading it. Reality hits you when your download rate isn't what you hoped for—you left marketing out of your to-do list.
To do this succesfully, you have to market your product to the right audience at the right place at the right time. If you have the budget, you can even opt for traditional methods. In any case, having a mobile app strategy is necessary to spread the word.
What Is Mobile App Marketing?
Not to be confused with mobile marketing, this strictly deals with applications. It is the process of promoting mobile apps and increasing interaction with customers to maintain user engagement and retention.
This is a continuous cycle, where you consistently engage your users with campaigns to preserve their interest.
How App Marketing Works
Developing a good mobile marketing strategy requires a deep understanding of how the process works. People use them in a sequential manner—this is also known as funnel stages in marketing terms. The key funnel stages are acquisition, activation, and retention.
Get in Touch With Our Experts
Streamline your efforts and centralize your channels with Dexatel's all-in-one platform. Talk to our experts and get all your questions answered.
Acquisition
Acquisition is when users interact or learn about your app for the first time. This is where you lure people in with an eye-catching app logo design and get them to download it. User acquisition campaigns promote a brand to potential users. And, if you develop a good campaign, you'll attract new users and build a user base.
Activation
Activation is when people download it and use it for the first time. This step includes users adding personal information like email and phone number, as well as completing an action like making a purchase.
Retention
Retention is where you try to retain your users' engagement levels with your app. You want your customers to frequently come to your mobile app and become active users.
Creating an App Marketing Strategy
So how does one develop a strategy? Where do you start, what do you do, and how do you approach the campaign? There are plenty of steps to take to complete this process, but the key components include understanding your goal, researching, and optimizing.
Define the Purpose 
First, you have to define the purpose of your app. Make sure you answer these questions: what is it going to be used for, what is its main concept, who will be using it, and to whom does it belong?
Conduct Market Research
Identify customer needs and analyze your main competitors by researching the market. If your app cannot address an existing issue or offer something new, you'll have to rethink your steps.
Create User Personas
Pinpoint the target audience with user personas. Each demographic has its preferences, which is why you need a targeted approach. Once you create a user persona, developing a message will be much easier.
Decide Your Channels
Determine what channels you'll be using during the acquisition process. From email to social media, you'll come across many distribution channels. Select the ones that are most effective in terms of reaching your target audience.
Optimize for App Stores
Utilizing the right keywords, tags, and titles, as well as placing your app in the right category will help users find it easily.
Use Push Notifications
Use push notifications to engage your users and maintain their interest. A push notification increases user engagement by up to 88%. What's more, 65% of users who have notifications enabled are more likely to return to it within 60 days.
Monitor the Process
After your strategy is up and running, start monitoring its results through analytics to understand how it's performing. While there's a lot of data to keep track of, these are the key metrics you should pay most attention to:
This concerns the number of active users and how much time they spend on average in a single session.
This concerns the number of users who return to the app within three months of first using it. A user is considered retained when they return to it at least once every 30 days.
This concerns existing clients who recommend your app to their friends. This helps you understand where you get most of your acquisitions so you know which distribution channels to invest in more.
Mobile App Campaign
Once you complete your strategy, you must separate it into campaigns to achieve your goals. Whether you created an image-maker or a messaging app, most applications now require a well-planned campaign to gain exposure and popularity among users.
However, a campaign does not stop there. If you want to sustain user engagement and retention, you have to continuously run campaigns. Strive to promote it as much as you can to ensure both acquisition and engagement.
Mobile App Marketing Best Practices
Almost 70% of total usage comes from the top 200 apps. This means that even though smartphones are popular right now, there's no guarantee that it will be successful. You might even have the best features and get zero visibility. But, don't let this discourage you.
With proper research and keeping up with mobile marketing trends and statistics, you can build a strategy that will launch it to the top. These best practices can help you stand out from the fierce competition.
Implement an ASO Strategy
SEO is what makes websites appear at the top of search engine results. Similarly, you can implement an ASO strategy—which is short for app store optimization—to help its ranking. Its visibility leads to more downloads, and its downloads lead to more visibility. ASO optimization involves the correct use of titles, descriptions, keywords, graphic screenshots, and positive reviews for ranking highly on the market.
Use Other Online Distribution Channels
Never rely only on the App Store for marketing. Use other digital channels to promote it for better exposure. Social media websites like Facebook, Twitter, and Instagram have an enormous user base. Running paid promotions and advertisements provides much-needed exposure.
You can create a website or run an email newsletter service to drive new downloads. Get people to review it, mention it in blogs, or have internet personalities promote your product.
Consistently Engage With Users
Most people download and use them once before they toss them aside. It can be pretty fun, but it also has the risk of not being used.
Those that constantly engage with their users tend to do much better in terms of retaining their user base. You may do this through push notifications and in-app messages. Additionally, you can also engage with users through email and SMS marketing and facilitate user experience
Mobile App Marketing Agencies
Creating and conducting a full campaign can be a daunting task, especially for those with no marketing background. You can be an amazing software developer but lack the skills in this department, which is totally fine. In these cases, we resort to industry professionals to do this for us. Here are some of the best mobile marketing businesses right now:
Moburst
Udonis Inc.
Blue Label Labs
Five
Dot Com Infoway
AppAgent
Yeeply
Prolific Interactive