All You Need To Know About Mobile Marketing Automation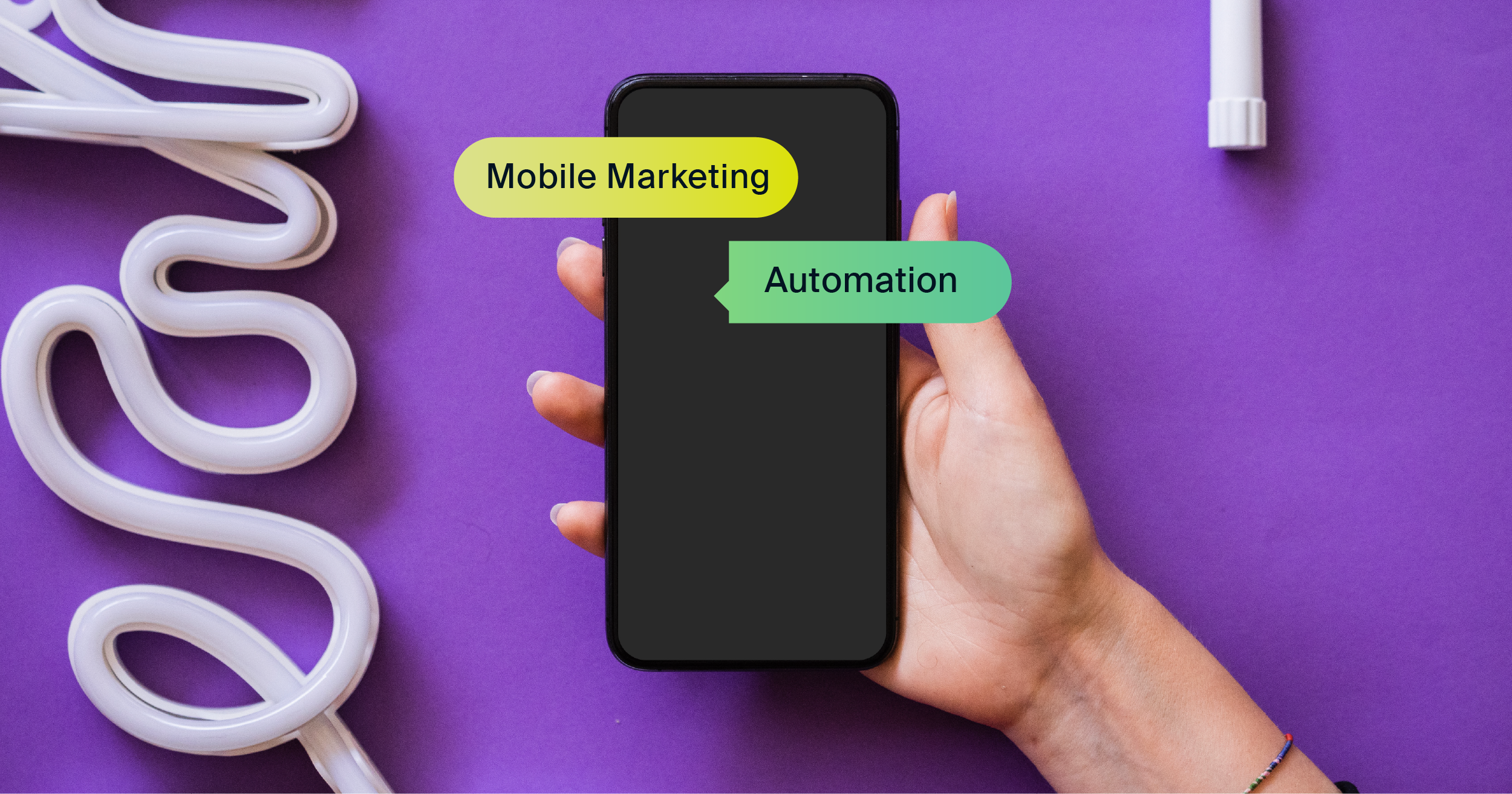 Mobile devices are an integral part of our lives. They started as a means of communication, and now we make payments, watch movies, and do everything else through our smartphones. With new features added every day, it comes as no surprise that we get increasingly attached to our devices.
As you'd expect, marketers immediately jumped on the bandwagon to take advantage of people's interest in mobile devices. This created a solid foundation to promote their products and services with mobile marketing.
So, what does all this have to do with mobile marketing automation? Since technology is constantly evolving, mobile devices are also following suit. This has resulted in automating operations to ease the process. If a mobile marketing specialist had to manually complete a task, automated programs do the hard part for them now.
What is Mobile Marketing Automation?
Automation for mobile marketing entails using computerized platforms and tools to complete various tasks related to marketing efforts through mobile channels. Automation platforms can do plenty of things now, starting from planning campaigns to targeting audiences and placing advertisements. It isn't that different from traditional marketing automation, except for the fact that it deals with mobile devices.
Fortunately for marketers, it can be applied to every channel. This makes it easy for companies to promote their services and get the most out of mobile marketing.
Email Marketing
Emails are now integrated into every mobile device, making it easy for marketers to promote their services. They have low open rates, but are free and have a high ROI.
This type of automation allows marketers to preset a schedule and send emails accordingly. Moreover, platforms like MailChimp can develop email plans based on consumers' activities to keep them using the company's services.
SMS Marketing
Text marketing creates closer and friendlier relationships with clients. Sending messages is very personal to customers, especially since SMS has a high open and response rate. Whether you use it for transactional and promotional campaigns, you'll soon realize how efficient SMS marketing platforms are for your business.
Get Started Now
Reach your clients now and claim your 30-day free trial. No credit card required.
Mobile marketing automation platforms can handle time-consuming tasks. They can schedule campaigns, keep track of deliveries, send transactional texts, and so on. What's more, SMS marketing is perhaps the most affordable option out there.
Social Media Marketing
We can go on and on about how social media is taking over. Most people spend their spare time scrolling through their social media feeds. And you know it—marketers took total advantage of the popularity.
But, there's a downside to social media marketing. It can get pretty tough to manage multiple accounts and keep them functional and active.
While most companies have an entire department dedicated to social media management, there are tools that help with automation. They can create plans and strategies for your social media posts, send follow requests, and conduct thorough analyses of user interactions. They can also suggest marketing plans to increase engagement levels based on previous analyses.
Search Engine Optimization
SEO is one of the most important channels for mobile marketing. Every company strives to appear on the first pages of search engines because people rarely go to the second page.
There are dozens of applications that generate keywords, keep track of website traffic, lead generation, and more. While these apps are smart and conduct complex assignments, you still need someone to keep an eye on them.
For sustainable SEO results, marketers must focus on multiple areas of digital marketing. These include social media and email marketing, pay-per-click advertising, and so on. By ensuring that all these strategies work in harmony, you'll improve your website's visibility.
In-App Marketing
People use different kinds of apps every day, whether video games, social media, mobile wallets, or something else. These apps are full of ads that users can't close, at least for a couple of seconds. Additionally, apps advertise themselves with mobile push notifications.
Mobile apps are great for marketing products or services. And with current automation tools, you can track apps that have more users and place marketing campaigns there. Automation tools find better display ad opportunities and conduct a detailed analysis of their effectiveness.
Mobile Marketing Automation Platforms
Having automation software is essential for every company. It saves money, time, and effort with only a small margin of error. However, deciding which one fits your company's needs best depends on your mobile marketing strategy needs. There are dozens of companies that provide software designed to complete various tasks.
Localytics
Localytics is a mobile marketing automation platform designed for mobile or web applications. It provides a thorough analysis of an app's success with built-in AI, which predicts future consumer behavior. Localytics also suggests marketing plans based on the conducted analyses.
Since the automation platform has an intuitive UI, it allows you to test your campaigns as well. This especially helps with the user experience. Localytics can send push notifications to users based on their behavior. If they seem like quitting the app, Localytics AI will try to make them return.
Braze
Braze is an excellent automation platform that works with artificial intelligence. It can analyze consumer behavior, create patterns, and make tactical marketing suggestions. Braze also examines the effectiveness of marketing campaigns.
By collecting data from mobile user behavior and purchase patterns, Braze scans demographic details like age, gender, location, and more. The platform targets the audience through emails, push notifications, in-app ads, and news feeds.
PushEngage
PushEngage is yet another great app for push notifications that works for both mobile and web platforms. This platform integrates with popular browsers like Google Chrome, Mozilla Firefox, and others.
In addition to that, PushEngage segments the targeted audience based on their frequently visited websites in their browser history. It also increases the number of push notifications automatically, which escalates customer interaction.
Mention
What makes Mention stand out from the crowd is its ability to monitor billions of online sources by preset categories. The automation platform detects web content in more than 40 languages, providing reports on current trends and fads.
Mention can help you understand the current needs of the market and how to keep up with the trends. Despite the abundance of information, it allows marketers to filter search results and pick relevant data.
Swrve
Swrve is a smart in-app and push notification automation platform. It offers a comprehensive analysis of customer engagement and satisfaction, and identifies the strengths and weaknesses of an app. Ask anyone, and they'll tell you that Swrve's A/B testing is one of the best on the market.
Overall, Swrve covers most of the marketing analysis essentials. Although it is the priciest among the rest, its useful features are well worth it.