​These Are The Best Mobile Marketing Companies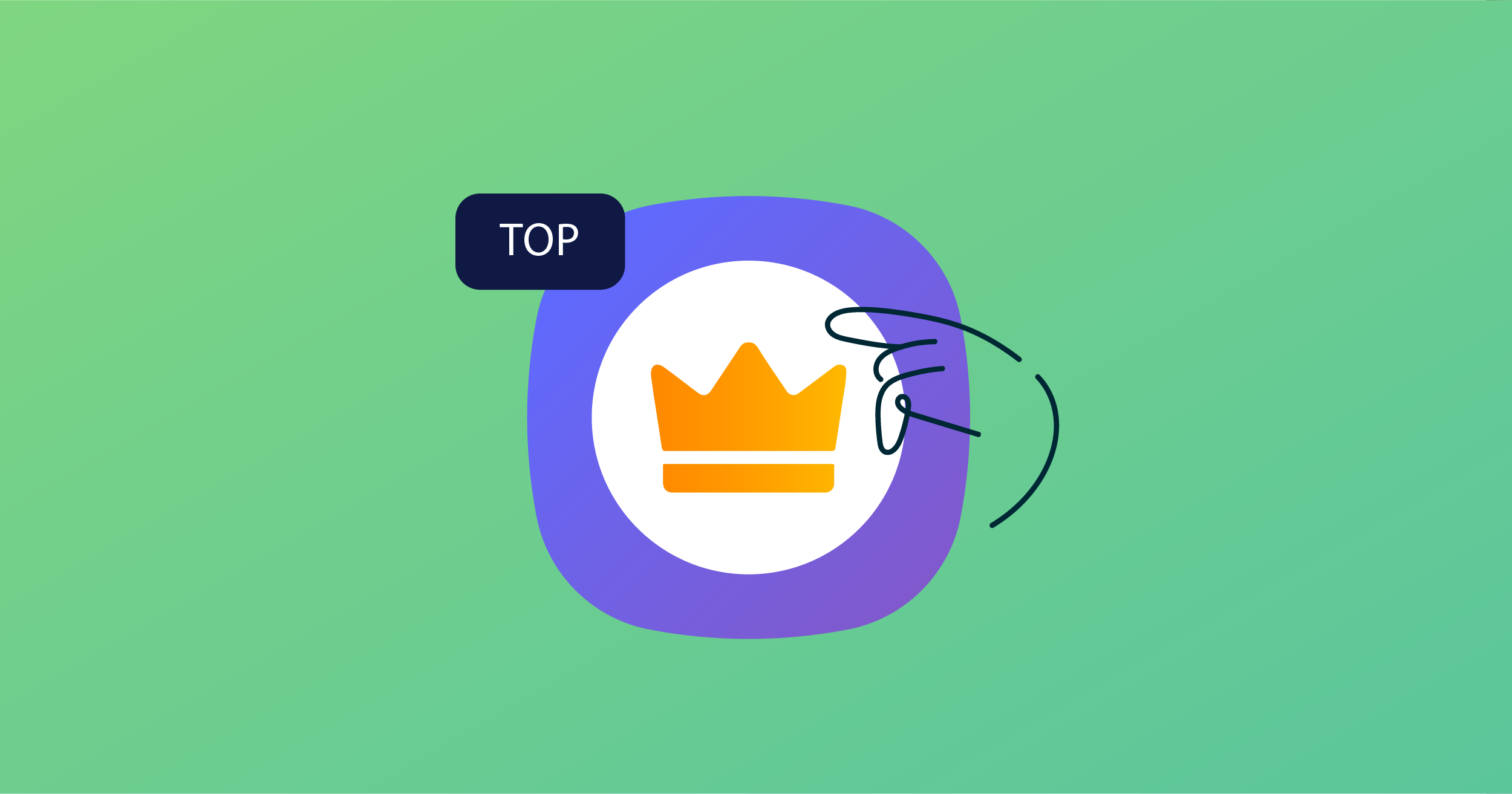 We live in an age when it's just as difficult to market an app as it is to create one. One solution to this is to employ a mobile marketing company that will do the hard work for you across many channels. From social media to launching an Apple Search Ads campaign, marketing agencies can help businesses fulfill their potential.
These companies specialize in reaching app users so they can rank high on search engines. By enticing people with creative content strategies, they drive results and help businesses grow exponentially. And with so many big names on the market offering full services, here are the ones that caught our attention.
Why You Need Mobile Marketing Services for Your Business
1. Wider Reach
Having millions of global consumers, mobile is the only way to stay in touch with your clients at all times. Billboards, television commercials, and even website banners are sometimes disregarded. But, with people glancing at their phones for an average of 195 minutes each day, a few of those minutes may be spent looking at what your company has to offer.
You may not only reach clients all around the world, but you can also select who you want to target. You may narrow down your audience by age, gender, or area. Furthermore, ad platforms are becoming increasingly smart. Other common targeting options include interests, hobbies, previous purchasing behavior, retargeting, and so on. If you don't know who your target audience is, start broad until you do. Concentrate on that audience after you've determined it. Never cease testing and tweaking your initiatives.
2. More Accessibility
Accessibility is critical to the effectiveness of mobile marketing. It enables you to contact your target audience at any time and from any location. Furthermore, this is the quickest way to engage with customers and get your word out there. In fact, 56.7% of online traffic in 2021 came from mobile devices rather than desktops. And we may anticipate the figure rising further.
The issue with desktops is that the user will not get your message for several hours. People are not always seated at their desks; they are mobile. So, if you need to reach your target demographic quickly, mobile marketing is considered preferable.
3. Multiple Channels
There are more than a few channels available that can help you reach your target. Depending on your business needs, you may incorporate solutions to achieve your objectives and assess your campaign success. While there are many channels to choose from, here are the most common ones.
Get Started Now
Reach your clients now and claim your 30-day free trial. No credit card required.
Mobile-Friendly Websites
Mobile devices account for 50–65% of all online traffic. 70% of consumers' web searches result in a specific action. In many situations, your company's website is the primary component of its overall marketing plan and the initial point of contact. As a result, investing in the creation of a mobile-friendly website is critical to the success of any campaign. Make sure to incorporate:
Consistent web design on desktop and mobile
Navigable web pages
SEO-optimized content
Clear CTAs
Simple instructions to take actions
Apps
Over 80% of mobile users spend more than 80% of their everyday mobile usage on installed apps on their smartphones. Creating a professional company app will provide you with a competitive advantage through an appealing personal channel. Every solution investment decision should be connected with stated company goals. The same applies to investing in application development. With an app, you can:
Increase customer engagement
Communicate with users
Personalize messages
Establish trust and loyalty with reviews
Incorporate relevant features
Promote products and services
SMS
With the world going online, many people forget about the power of SMS—a channel that doesn't require Wi-Fi. Over 68% of prominent businesses continue to believe that SMS marketing provides positive outcomes and a simpler way to engage with potential customers. Text messages receive more responses than email or Facebook, and 90% of them are viewed within a few minutes. That alone should compel you to consider developing an SMS strategy for your company. Add the fact that SMS provides almost immediate message delivery and you have a recipe for success. SMS can help you with:
Informing customers about special offers and promotions
Sending business event invitations
Directing target customers to your website or social media accounts
Updating customers about new products or services
Reminding appointments, confirming transactions, and more
4. Multiple Ad Formats
Selecting the best ad format for your company will help you reach the proper audience and receive the most impressions for the least amount of money. The four most common advertising types are native, banner, interstitial, and video.
The biggest advantage of banner advertisements is how easy and inexpensive they can be. Their success will be determined by the selection of the appropriate graphics, colors, CTA, and ad copy. Native advertisements are identical to banner ads in appearance, but they are meant to fit in better with the mobile context.
Interstitial adverts go over the full screen. They must be carefully chosen because they impact the mobile experience of the user. Video ads often have a higher CTR due to their extremely compelling visual content. They do, however, demand additional money for video creation.
5. Instant Response
Users may dismiss your advertisement, but the brand name will remain in their minds. Or they'll be curious and click on the ad to learn more. The key is that they've interacted with you and want to learn more. The takeaway here is that most of the content viewed on phones creates an instant response—whether it be taking action or getting familiar with the brand.
6. Personalized Experiences
People nowadays consume more material via smartphones, so information received via smartphones seems far more personal than information obtained via desktops. This is something that businesses can benefit from. Personal and intimate initiatives may provide tremendous benefits.
Depending on a client's data, such as their hobbies, you may adapt your ads to the correct target audience. This way, you ensure that they only see valuable advertisements. This is more difficult to do through traditional tactics since phones provide unique data that may be utilized for smart marketing.
7. Cost-Effective
Mobile marketing strategies are substantially less expensive than traditional strategies. According to LOCALiQ, mobile ad clicks are 24 percent less expensive than desktop ad clicks. Many traditional strategies are less affordable than optimizing your website for mobile usage or sending text messages. That's a major advantage, especially for smaller enterprises with limited marketing resources.
This is the best way to go if you want to attract a ton of people for a small fee. Creating marketing components for mobile is also a lot easier. Because of the limited screen size of smartphones, the quantity of information that can be included in a piece of content is substantially lower. This keeps the information brief and to the point.
8. Untapped Potential
One of the best things about this is how easily it can be shared. That suggests it has a lot of viral potential. When a person discovers a valuable piece of material, they are inclined to share it with their peers. Not only will this provide you with a lot of free publicity, but it may also result in your campaign's virality. And with society becoming more reliant on smartphones, we can only imagine how innovative mobile marketing is going to be.
Mobile Marketing Companies That Took Over This Year
Moburst Mobile Marketing Agency
Moburst is one of the leading global mobile marketing companies that helps businesses grow with their outreach. Global brands like Discovery, Samsung, Google, and Uber have used their services for app store optimization, video production, and more. With offices in New York City, San Francisco, Israel, Brazil, Argentina, and Mexico, the agency shows no signs of slowing down.
Phiture
Phiture is a Berlin-based mobile growth consultancing company that offers an abundance of services. Businesses resort to this agency for App Store optimization, performance marketing, user retention/CRM, subscription revenue optimization, and growth consulting. SoundCloud, Spotify, and Vevo trust Phiture's marketing services. Clients have claimed to see an increase in brand awareness, with the subscribed number improving by 5%.
Mobio
Mobio is a company that collaborates with the likes of Aliexpress, Lamoda, OneTwoTrip, and Kupivip. From App Store optimization to user retention, Mobio helps companies achieve their goals. Mobio also offers retargeting to help companies earn more from their existing clients.
FIVE, an Endeva Company
FIVE, an Edeva company, is a mobile design and development agency that has worked with Rosetta Stone, Creston, Marriott International, and AccuWeather. The company offers services such as product discovery, design, development, and growth marketing. FIVE collaborates with clients to produce a meaningful effect, whether it's developing a new product or refining an established one.
360i
An award-winning digital marketing agency, 360i has worked with globally recognized brands such as Ben and Jerry's, Burberry, and Hyatt. By providing state-of-the-art ideas for business growth, the agency assists companies in capitalizing on mobile marketing trends. These can be in the culture, behavior, technology, data, and business realm. From media planning to data and analytics, 360i excels in every aspect of advertising.
Ampush
Ampush assists performance marketers in acquiring new users, driving sales, and re-engaging clients. The AMP platform enables marketers to reach people with savvier, in-feed advertisements. Ampush runs said ads on Facebook, Instagram, Twitter, and Pinterest and delivers best-in-class ad purchasing, management, and data.
TextByChoice
TextByChoice is a commercial text messaging network that allows for real-time two-way contact between the company and the client. There are plenty of advantages that come with this platform. Some of them include marketing solutions tailored to every company, guaranteed uptime of 99.9% and opt-ins driven by subscribers for 100% compliance. Not only is TextByChoice affordable, but it also allows you to text back and forth from a phone, email, or browser.
Top App Marketing Companies That Stood Out
AppAgent
As one of the top mobile app marketing companies, AppAgent is a dedicated and creative marketing partner. The award-winning agency has cooperated with brands like Huawei and Kiwi.com. AppAgent provides services such as organic search traffic, app growth, product launch, and more.
SEM Nexus
SEM Nexus, with a focus on startups, is one of the leading app development companies for good reason. The development process at the agency is systematic and agile in order to keep expenses low and the quality outstanding. Their method is extensive and data-driven, ensuring that you are growing a niche-appropriate and valuable user base.
Zoomd
Zoomd's unique, performance-based advertising platform is committed to assisting marketers and publishers. The software combines over 600 media sources into a single streamlined dashboard. Zoomd saves marketers enormous amounts of money that would otherwise be spent combining data sources by uniting media sources into a single platform. The organization then increases data collection and data insights whilst minimizing the amount of time and money spent.
Headway
Headway is a forerunner in programmatic media advertising solutions, uniting businesses and organizations with global audiences. The partner collaborates with industry leaders and cutting-edge technology to identify possibilities that produce company outcomes. Offering customized and targeted advertising campaigns, Headway is where modern advertisers meet to flourish.
Yodel Mobile
Yodel Mobile is a renowned worldwide app marketing consultancy that has helped launch and grow over 200 apps. The award-winning agency deals with customers ranging from single-territory start-ups to multi-territory worldwide companies. Big names like The Economist, Fujifilm, and Teletext Holidays have relied on Yodel Mobile's services. Their app growth program includes retention and engagement, paid user acquisition, launch strategy, and more.
PreApps
PreApps assists app companies in launching and marketing their products to obtain millions of downloads and sales. PreApps' trademark programs have helped thousands of apps gain more than 550,000,000 downloads, ranging from first-time makers to billion-dollar apps. PreApps helps you with every step of the process, from successful app release to app store optimization.
App Growth Network
App Growth Network is a four-service app marketing organization that has won several awards. Their services consist of data analytics, CRM, App Store optimization, and paid user acquisition. The firm's clients include Sage Business, Ten Percent Happier Meditation, and Carrie Underwood's Fit52.