The Ultimate Guide to Mobile Marketing Strategy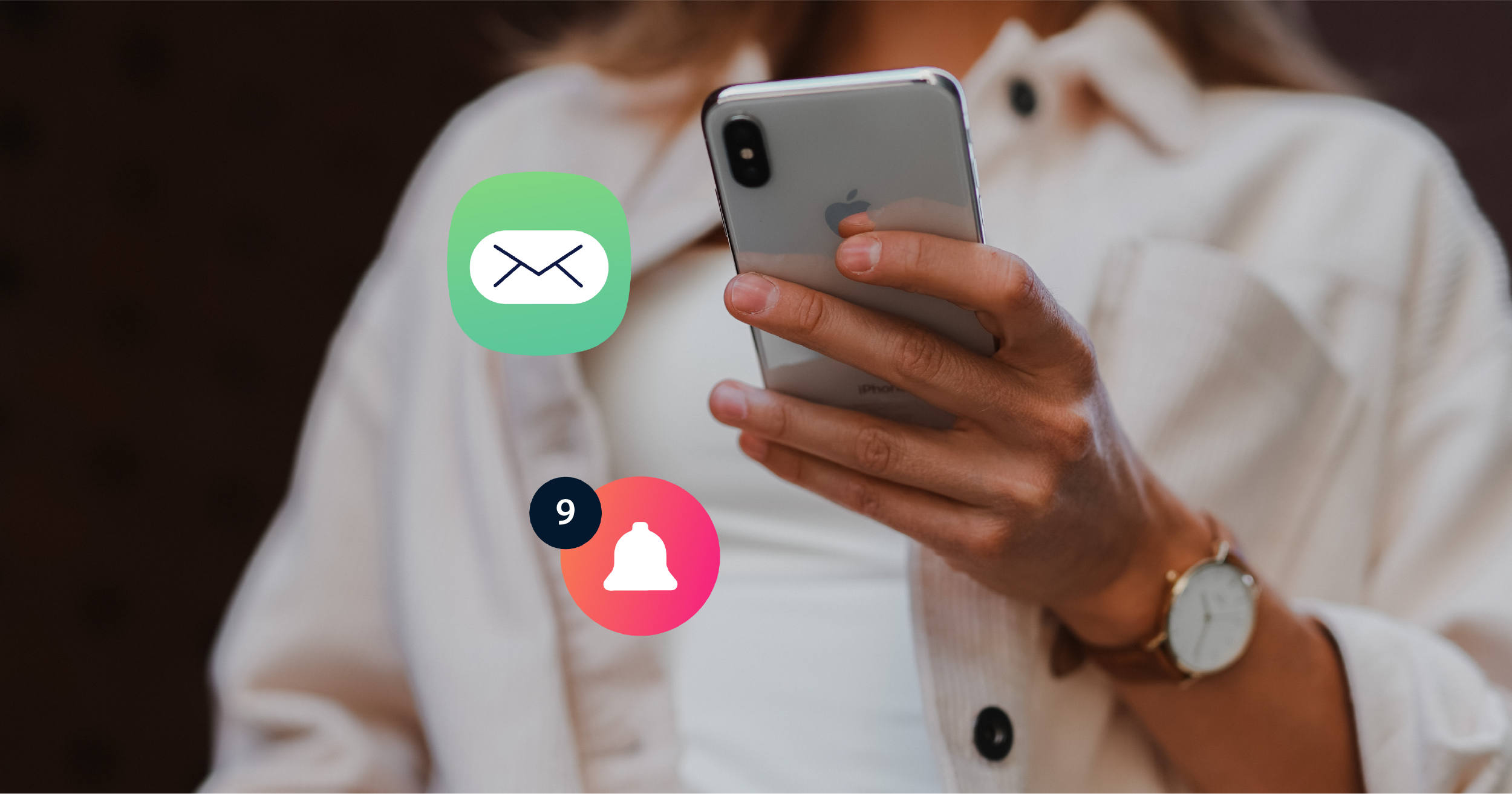 Can you imagine a day without your smartphone? Impossible, right? You and 2.5 billion smartphone users probably think the same way. Mobile devices are now an integral part of our lives—most of us can't even do basic tasks without them.
Essentially, they transformed the way we engage with brands; do you think influencers would exist without phones? Large enterprises figured this out soon, and now small businesses are jumping on the bandwagon. They're adapting their SMS marketing strategies to stay competitive. Think of all the things you can accomplish for your business with a mobile marketing strategy.
No one can deny the importance of advertising for businesses to succeed in this day and age. Regardless of business size, companies have to embrace change, adapt to the times, and go with the flow. It's time to level up with a mobile marketing plan to reach your customers on the go and increase revenue.
What is a Mobile Marketing Strategy?
Mobile marketing aims to reach target audiences through SMS text messaging, MMS, apps, social media, and more. It's the art of spreading brand awareness via optimized sites, apps, and other channels to appeal to users. And with mobile marketing automation on the rise, it's only a matter of time until it takes over. 
Generally, SMS marketing ads boast 98% open and 45% conversion rates. As for email marketing, it has an average open rate of 21.3%. This makes a mobile marketing plan a highly important and effective factor for customer engagement and business growth. It delivers targeted messages, deploys ads based on AI data, and actively engages with a large number of audiences. Marketers develop high-quality strategies optimized for users.
Mobile Content Marketing Strategy
Considering the tremendous number of people using phones, developing a strategy automatically becomes a necessity for businesses. Let's have a look at the statistics:
57% of consumers claim that they wouldn't recommend a business with a poorly designed website
61% of people claim that a good mobile experience improves brand opinion
53% of visitors leave your mobile-optimized website if the content doesn't load in three seconds or less
Text-based content, photographs, UI design elements, and video are essential elements of a content marketing strategy. To get the most out of it, you must know how each component works.
Text-Based Content
The golden rule of optimized content is to keep it brief, relevant, and engaging. Remember, the shorter, the better.
Photos
A picture is worth a thousand words, and photos will always be a trending topic in mobile marketing. Actively use images in your strategy, ensuring that images fit the screen size and load fast.
UI Design
UI design heavily influences the success of your campaign. Keep your landing pages mobile-friendly, attractive, and convenient for the ultimate user experience.
Video Content
Videos appeal directly to the emotions of the target audience. Embedded videos can increase traffic by a whopping 55%.
Mobile App Marketing Strategy
Creating an app is one thing; optimizing it to rank high in search results is another. Neither is easy—both require a whole lot of research. No matter how useful your app is, there's no use if it is not visible to the targeted audience. This is when a mobile app marketing strategy comes in handy.
App marketing plan aims to increase the app's visibility, interact with users, and convert them into loyal customers. The first step, however, is figuring out who your potential customers are. The second step is figuring out how to reach them and what they want from your app. An effective strategy for a app consists of the following stages:
Acquisition
Acquisition is the beginning—this is where you leave the first impression on users. At this stage, you should convince users that your app will solve their problems. Social media ads, app-store listings, and a variety of other methods help with the acquisition of new customers.
As for measuring the success of your acquisition channels, make sure to keep track of the cost per acquisition. Finding the balance between acquisition channels guarantees long-term success.
Interaction
Once you successfully manage to have users install your app, it's time to push them into using it. According to Techcrunch, one in four people uninstalls the app right after first use. This is why it's essential to have a well-planned messaging strategy that encourages users to become frequent visitors. Send push notifications regularly, provide in-app messages, and offer conversion incentives to invite your customers to use your app more often.
Retention
User retention is the final stage of your strategy. This increases user value and motivates them to stay loyal to your app. An effective user retention strategy includes personalized messages, discounts, coupons, frequent updates, and so on.
One cannot undermine the power of user attention. And thankfully, smartphone devices offer more than a few compelling opportunities to capture interest. Companies with a well-planned mobile marketing strategy succeed in captivating users and establishing loyalty.