The Ultimate Guide to Mobile Marketing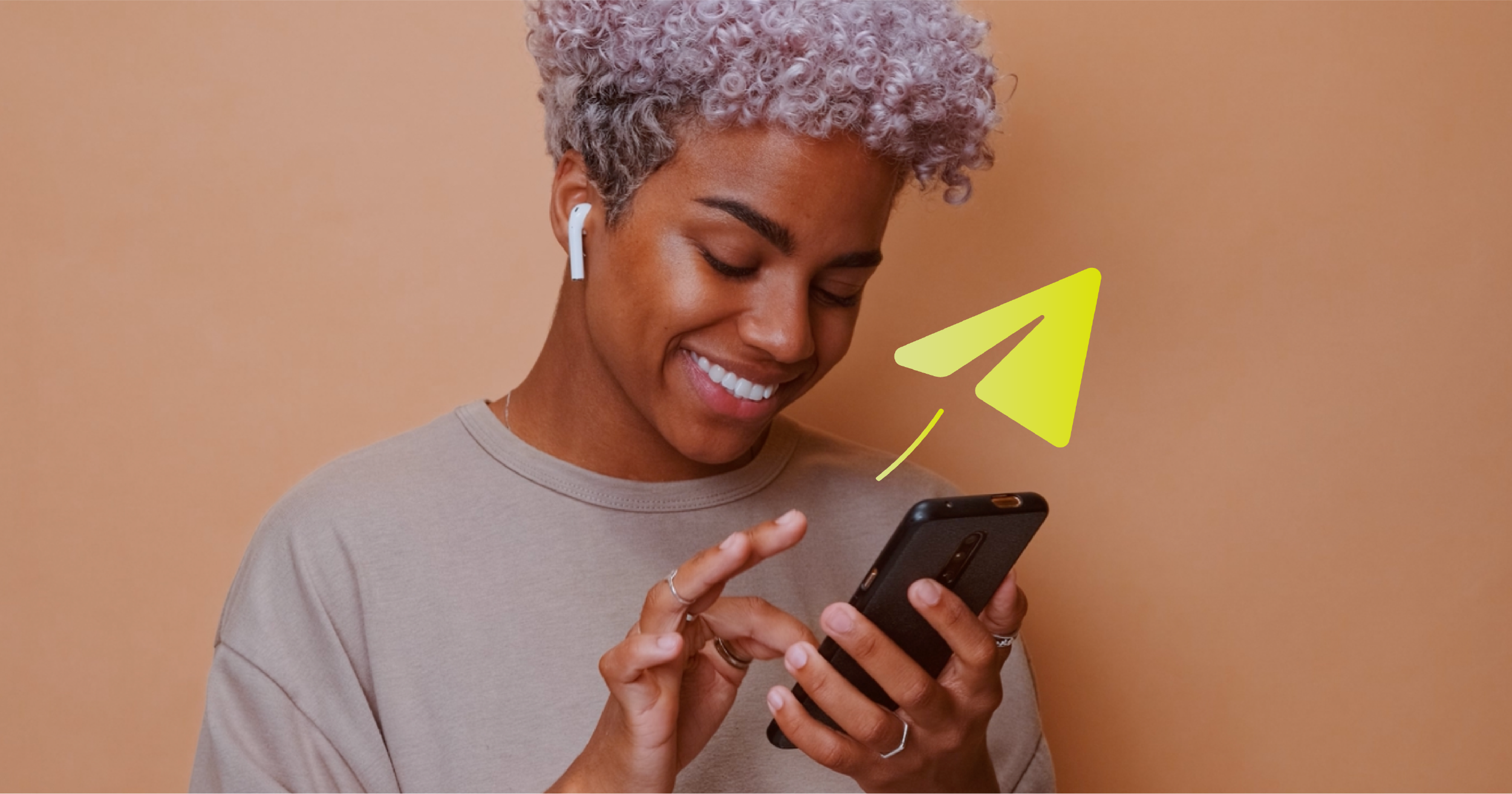 Since its emergence in the corporate world, marketing has constantly evolved to adapt to modern trends. From content and mobile affiliate to email and social media, marketing takes on a number of forms—the latest being mobile marketing. With the shift of users from computers to mobile devices, it only makes sense for it to become a primary tool. Mobile marketing was going to be the platform of the future, except the future is now.
Mobile devices have grown to dominate the market. More than half the population has access to the internet, 3.98 billion of whom are unique mobile internet users. In 2019, mobile internet traffic accounted for 47.96% of the total internet traffic globally. This alone exhibited the potential of mobile digital marketing—it is now only second to TV in global advertising expenditure
We can confidently say that this has become an essential part of marketing and is here for the long haul. Failing to incorporate it into your marketing strategy means you're already behind your competitors.
What Is Mobile Marketing?
Mobile marketing uses multi-channel digital platforms to target and reach people using phones, tablets, and other mobile devices. These digital platforms include social media networks, apps, websites, email, as well as SMS and MMS.
A subcategory of this is mobile advertising. In contrast to marketing, mobile advertising is the leading form of advertising. Its market size is over four times bigger than that of desktop and laptop computers.
Some people falsely believe that mobile marketing involves all digital marketing channels on mobile devices. But, this brings forth two issues. First, certain mobile marketing channels are inapplicable to desktop devices such as mobile app marketing, SMS marketing, or mobile wallet marketing. Second, even if there are channels applicable to both, their effectiveness and outcomes are vastly different.
Get in Touch With Our Experts
Streamline your efforts and centralize your channels with Dexatel's all-in-one platform. Talk to our experts and get all your questions answered.
People use desktop devices for work, entertainment, rest, and more. As expected, marketers took advantage of this, targeting their audiences through their computers. Nowadays, many desktop functions like emails, messaging apps, games, and more are available on mobile devices.
The inclination towards mobile devices comes from practicality. It's your photo album, playlist, wallet, and everything in between.
The fact that life is extensively moving towards mobile devices doesn't necessarily mean that desktop marketing is non-functional. However, companies need to understand which channel to apply for desktop and mobile marketing strategies.
Mobile Digital Marketing Advantages
The biggest benefit of mobile marketing is quite obvious: its possibilities and opportunities are practically limitless. However, the advantages do not stop there. Learning about the benefits can help you advance your marketing strategy and inspire mobile advertising solutions to existing marketing challenges.
Market Growth
The mobile advertising market is steadily growing, with rapid annual increases in mobile devices and mobile internet users. As a result, the time spent on mobile devices has risen exponentially too. This growth, paired with other factors, drives the expansion of the market. And with no shortage of users, you can potentially turn visitors into customers.
Regarding why this is considered a benefit, the answer is pretty simple. As a business developing a marketing strategy, you need to focus on platforms that are doing well and experiencing steady growth. This is where you'll find your target audience.
Great Outreach
No other form of marketing comes close to mobile as far as general outreach goes. You can reach mobile device users in an instant if they have both an internet connection and cellular reception. Reaching your target audience through SMS or MMS is especially useful if they have no internet connection.
This is an evident advantage over desktop users, who need the internet to be reachable. Businesses and corporations have the opportunity to overcome geographical and technological barriers via mobile marketing.
Instant and Trackable Results
More people carry mobile devices than desktop computers; they are cheaper, easier to carry, and more convenient. People almost always have their mobile phones with them. Whether you send an SMS or a push notification, they'll almost instantly receive your message.
Mobile digital marketing data is also trackable, making it ideal to understand and analyze customer behavior. This is particularly helpful if you want to create buyer personas as part of your marketing strategy.
Extended Exposure
Mobile devices, paired with the rise of social media, have created the concept of viral marketing. Viral marketing, unlike other methods, is a strategy that spreads like a virus and gets people talking. The idea behind it is that people choose the content they wish to share, not the company creating it. A relevant marketing campaign with a strong message achieves precisely that.
Viral marketing will not only quickly circulate your content, but it will also amplify its message. The best part is that you won't need to deal with more expenses if your content goes viral. Your audience will take care of that for you.
Real-Time Engagement
Mobile device availability means your users are constantly online. You can use this to your advantage to facilitate customer engagement and enhance the user experience. The more engagement you have, the better results you'll see.
One way to go about this is to start direct conversations with your customers through surveys to generate customer feedback. This will expose you to aspects of your marketing campaign and customer service that you can improve. Moreover, mobile content allows you to personalize your messages for specific target audiences. You can use this, in turn, to automate your mobile marketing with customized content. 
Creating a Marketing Strategy for Mobile
So, why does mobile marketing strategy matter, and why do you need a strategy in the first place? The answer is simple—even though success is a reality, its effects are only temporary. The mobile advertising market is a fast-growing environment. If you are not quick enough to claim your share, you will be fighting for scraps pretty soon.
Mobile marketing is one of the best ways to reach a broader audience. Implementing the right components in your campaign can help you reach the right target audience at the right time. Your strategy should not be completely different from your general strategy. However, it will need heavy optimization to fit mobile platforms.
Optimizing your company's website and its landing pages is a good start. Heavy websites take a lot of time to load on mobile devices. The loading time plays a huge role in whether or not the customer is willing to give your website a chance.
In addition to minimizing load time, make sure to streamline your website design for better performance on mobile platforms. Mobile-friendly websites have a high rate of customer retention and conversion rates.
Following Google's Mobile-First Indexing conditions also helps to get your website to have search result visibility. Since Google introduced these conditions in 2015, 70% of the websites appearing in Google's search results have been optimized to be mobile-adaptive. If you choose to ignore this, you will see other aspects of your marketing strategy suffer.
Another important way of enhancing your mobile advertising strategy is by creating ideal client personas (ICLs) or, in other words, buyer personas. When you know what your ideal target audience looks like, what they are looking for, and which platforms they use, you can easily adapt your mobile strategy.
Some websites are better optimized for mobile devices and are predominantly used by them too; take Instagram as an example. Research what kind of content works best on those platforms, and try to adjust your campaign based on that data.
Do not undermine the importance of CTAs either. A call to action is important because it communicates the primary message of your company. You need to make sure your CTAs are simple in terms of functionality. They shouldn't require too many steps and must be fairly accessible.
Remember that a CTA is an invitation for a potential customer to explore your brand, ideally leading to sales.
Types of Mobile Marketing
Mobile marketing boasts incredible diversity. The different types can either be used in conjunction with others or standalone. However, all guarantee positive results in one way or another. The main types of mobile marketing used today are:
SMS/MMS marketing
Mobile-friendly websites
Quick-response codes
Mobile wallets
Location-based marketing
Mobile banner advertisements
Voice marketing
Mobile Content Marketing
A key component of mobile marketing is content. It should take center stage in any strategy you develop. Content is more than just adjusting your marketing material to fit mobile screens; it's also creating mobile-centric content from the ground up. Your content needs to cater to the audience's requirements.
Be brief and concise
Avoid writing long paragraphs
Include your bulleted lists
Write headlines that catch a smartphone user's attention
Use imagery that loads quickly on mobile devices
Opt for relevant keywords to tank high on search engines
Trim audiovisual duration
Filter out info and keep the important parts
Mobile SMS Marketing
Text marketing is perhaps the most reliable marketing method. Not only is it cheap, but it also delivers steady results. SMS text messaging also has the biggest outreach since it can reach audiences that don't use smartphones or have an internet connection. Essentially, it is a channel through which companies can send promotional and transactional messages to customers through bulk texting.
The difference between text content on desktop and mobile lies beyond the screen sizes. It's true that screens affect the way the text is projected. And, based on where the text is placed, paragraphs can seem awkward and make the copy look out of place. Therefore, before publishing the copy, content marketers must focus on how it appears on various devices and screens.
Image Content
Images are a great way to market a product. The only drawback is that high-quality imagery requires more space. At this point, if your target audience is desktop users, you have nothing to worry about. But if you're targeting a mobile audience, heavier imagery severely affects the load speed on mobile devices.
As far as imagery is concerned, you need to have lighter and smaller content to ensure a mobile-friendly user experience.
Mobile Video Marketing
The latest trend in mobile marketing is video, which is most prevalent on social media. Video editors are quickly replacing writers, and the demand for visual content is rapidly growing. The reason? Consuming information through videos is much easier for people than reading an entire article about it. It's entertaining, it's aesthetically pleasing, and it's catchy.
Mobile Push Notifications
Mobile push notifications require a mobile app to send out marketing campaigns. Once the app is installed, it alerts users about various news and updates. The apps notify users with a sound or vibration resembling text messages, thus making users click on the push notification. Therefore, to reach your audience, you need to create mobile push notifications.
Mobile Advertising Platforms and Networks
To measure the efficiency of your mobile marketing campaign, industry-standard tools are a good place to start. There are plenty of options you can choose from as far as mobile marketing software is concerned.
The ad tech industry was quick to respond to the changes in the marketing world. A lot of ad networks quickly developed state-of-the-art mobile ad platforms for marketers. You can use these platforms to better integrate advertisements into the mobile sphere. Ad networks also provide you with an opportunity to monetize your ads.
Most platforms and networks are identical in design and functionality—it all depends on what exactly you hope to achieve. Some tools are great for aggressive advertising; others are more subtle.
With that said, here is a list of networks you can refer to for the best mobile marketing software:
Media.net
Media.net is widely regarded as the most credible and trusted network by advertisers. It provides unique tools to work with and has one of the best track records in the industry.
AdMob
AdMob is Google's ad network, which provides flawless functionality and easy navigation. Google has one of the best online advertising platforms in Adsense. Therefore, it comes as no surprise that their mobile counterpart is on par quality-wise.
StartApp
If you want immediate results and higher revenue rates, StartApp is the ideal platform to use. StartApp uses interstitial advertising. It is one of the more aggressive advertising methods, but it guarantees good results.