How to Benefit From Mobile Wallet Marketing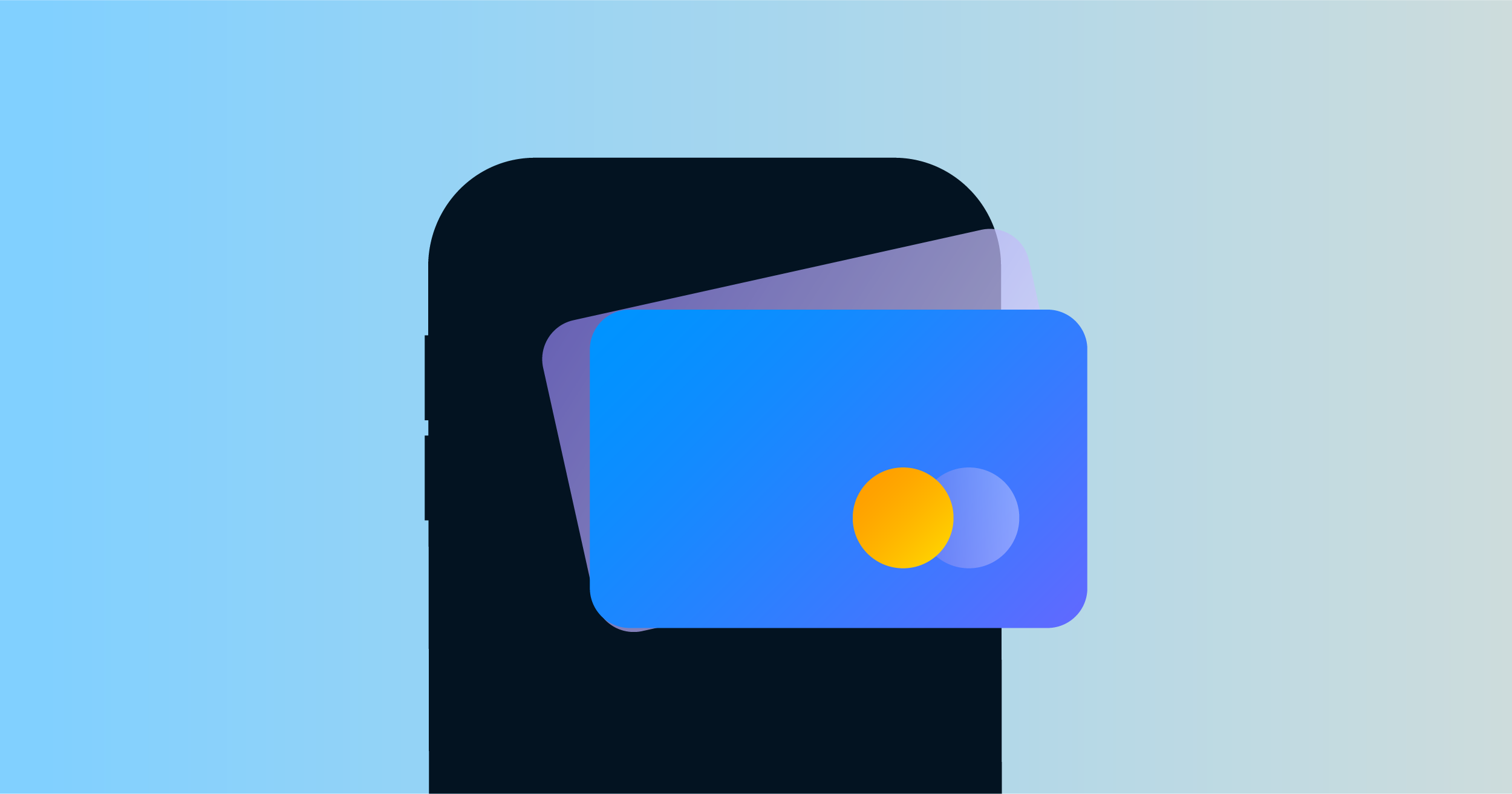 Mobile wallets are quickly replacing traditional payment methods. Most mobile devices have built-in, native wallet apps like Apple Pay, Google Pay, and Samsung Pay. While they offer a lot of value to brands in their current state, mobile wallet marketing provides an opportunity to capitalize on this new channel.
A survey conducted by Airship found that more than half of the respondents (54%) have used mobile instead of physical wallets. Moreover, 55% were more likely to use digital wallets to make payments at the registers than standard methods, with the number rising to 73% when a coupon or a discount is applied.
Although the primary purpose of mobile wallets is to make payments digitally, businesses can take advantage of this to deliver value to customers. Treating digital wallets as a marketing channel can lead to many unexplored opportunities that are beneficial both for businesses and customers.
How Mobile Wallets Work
Mobile wallets are apps on mobile devices that store bank account, credit and debit card information, as well as coupons, rewards, or discounts. These are usually built into your mobile device as a native app, so you do not need to download any third-party apps or carry a physical card.
Introducing a new factor of convenience, digital wallets replace the need to carry physical plastic cards. You can easily make payments with your tablet, smartphone, or any other mobile device. Not only that, but digital wallets have the ability to carry financial information from multiple sources. This means you can attach as many credit cards as you want and store coupons and discounts from multiple stores.
Mobile Wallet Marketing Benefits for Brands
Customer engagement and loyalty are the core objectives of every well-functioning business. It offers a modern approach to current loyalty programs by providing customer engagement with relevant, personalized, and timely content. These include coupons, promo offers, and so on.
Whether or not wallet marketing is the future of mobile marketing is debatable. It is easy to be skeptical of mobile wallets as a potential marketing channel. However, there is plenty of evidence to back up that claim.
Get in Touch With Our Experts
Streamline your efforts and centralize your channels with Dexatel's all-in-one platform. Talk to our experts and get all your questions answered.
The main advantages include:
Increased conversion rates and customer spending
Driving more people to visit physical stores
Accessibility of loyalty programs
Better offer and coupon redemption rate
Ability to localize content
Providing incentives to customers beyond the app
Simplifying loyalty program enrollment
Mobile Wallet Opportunities for Businesses
Mobile wallets present many opportunities for businesses. Since we constantly use mobile devices, digital wallets have the upper hand in passing information through push notifications. They bring a new messaging channel to mobile phones, with customers primarily using them to receive updates and offers. In fact, it can potentially lead to a change in consumer behavior thanks to positive customer experiences.
Thanks to mobile wallets, businesses see increased coupon redemption rates after sending reminders before expiration dates. This alone drives consumers to stores to make purchases. Combining location with digital wallets increases in-store traffic as people are more likely to act upon location-based marketing messages.
Mobile wallets allow customer engagement without using an app, giving you the chance to reach people that are otherwise inaccessible. When businesses combine interest from customers with even better benefits, it will see exponential growth.
A survey by Forrester discovered that 30% of respondents have used their mobile phones in a bricks-and-mortar store to compare prices while shopping. 25% of respondents have used their mobile wallets to redeem coupons.
Strategies for Wallet Marketing
A good mobile marketing strategy is key to producing profitable results. It is not as easy as allowing your customers to make payments. The idea is to maintain consistent customer engagement through app marketing.
The aim of your strategy should be to enhance consumers' experience through engaging content. You can do this in multiple ways.
Mobile Passes
Mobile wallets allow users to save event tickets as well as offers and coupons directly on their mobile devices.
Loyalty Cards
Offer your customers digital cards as part of your loyalty program to get timely offers, discounts, coupons, and tickets. This increases both the redemption rate and customer loyalty.
Mobile Wallet Notifications
Customers often receive coupons and forget about them. Mobile wallets can solve this problem by sending reminders on expiring coupons. You can also use digital wallets to send location-based trigger notifications to inform them of an upcoming offer.
Free Tools for Wallet Marketing
There are plenty of platforms on the market that offer free trials. These are the top platforms to use:
Passworks
Vibes
3Cinteractive
Zenith Media
Upland Software
Tops Examples of Wallet Marketing for Mobile
Starbucks has been a pioneer in this movement—they were one of the first to launch a mobile wallet app. Their app integrates features like loyalty, product information, gift card, and branded content in addition to payment capabilities. While it is not a traditional mobile wallet, it's a good example of how you can use mobile wallets for marketing purposes.
A lot of brands like Gap, McDonald's, Bloomingdale's, and Sears have followed suit and launched campaigns. Airline companies are also making significant use of their loyalty programs.
A good idea was put to use by Google when Android Pay tapped into Google's most creative asset—Google Doodle. As one of Google's most powerful marketing tools, it plays seasonal cartoons every time a user makes a payment using Android Pay.
In 2017, Google tried to expand on the same idea by partnering up with DC, Warner Brothers, to introduce iconic superhero characters in its mobile wallet. They encouraged users to make payments to unlock characters like Batman, Superman, and Wonder Woman. This resulted in in-store traffic growth and a spike in revenues.