Real Estate Text Message Marketing: Top Tips and Tricks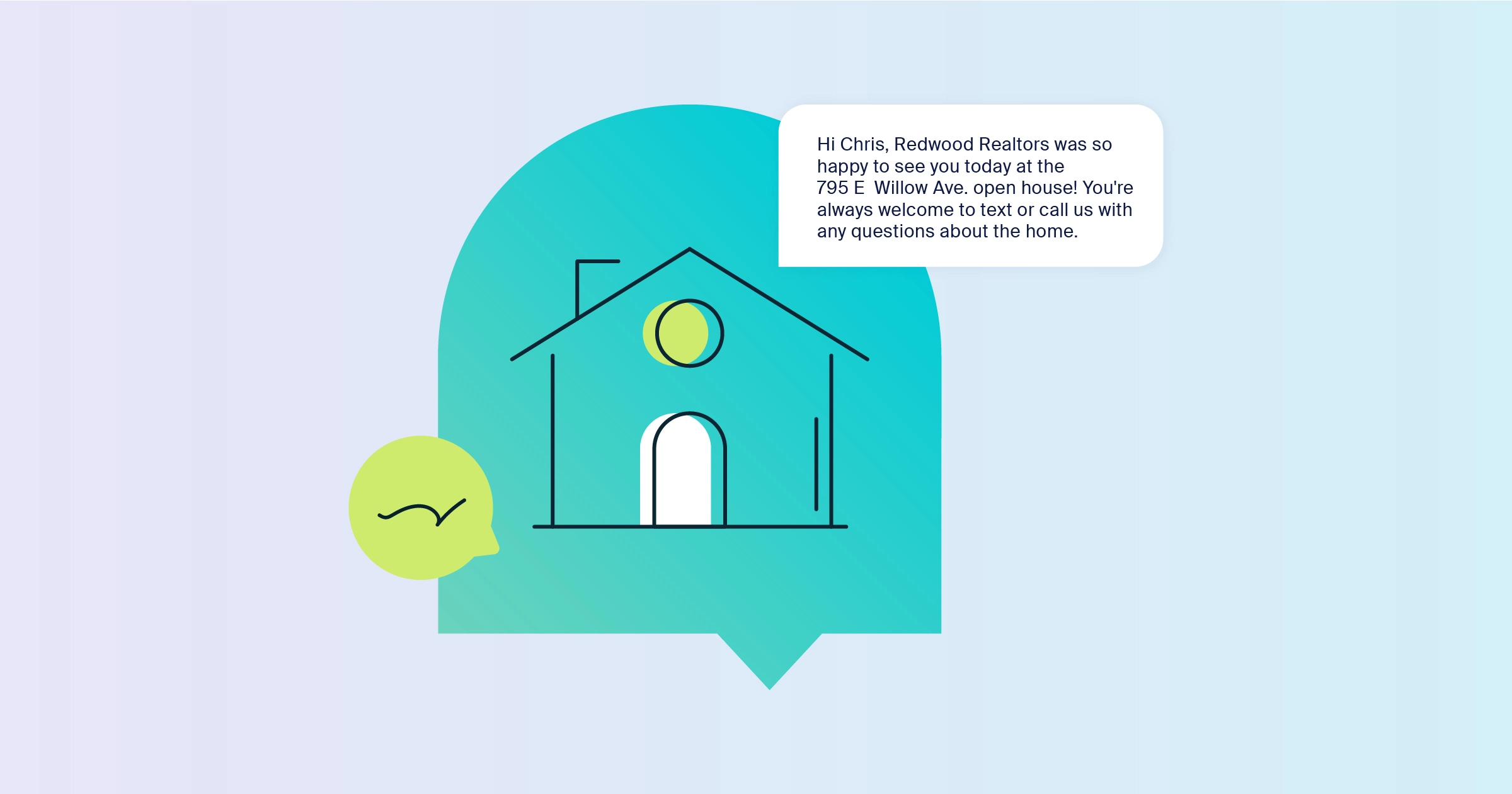 Real estate agents are many things—negotiators, advisors, sales managers, and marketers. With so many things to juggle, it only makes sense to use real estate text message marketing to take a bit of the load off. 
Text message marketing serves as a highly effective, reliable channel to ease communication with prospective buyers. But that's not all— real estate text messages are an affordable marketing tool to deliver time-sensitive information. SMS marketing for real estate enables realtors to send bulk messages to clients in a matter of seconds.
There are proven reasons why many marketers are turning to SMS as their main communication channel.  
Surveys reveal that over 91% of adults use mobile phones, with half of them using smartphones

Texting is the preferred method of communication for 68% of mobile users

58% of consumers mentioned they view a business more positively if they offered SMS capabilities

The National Association of Realtors 2017 report showed that 62% of prospective buyers prefer their real estate agents to send property info via text message rather than email or phone calls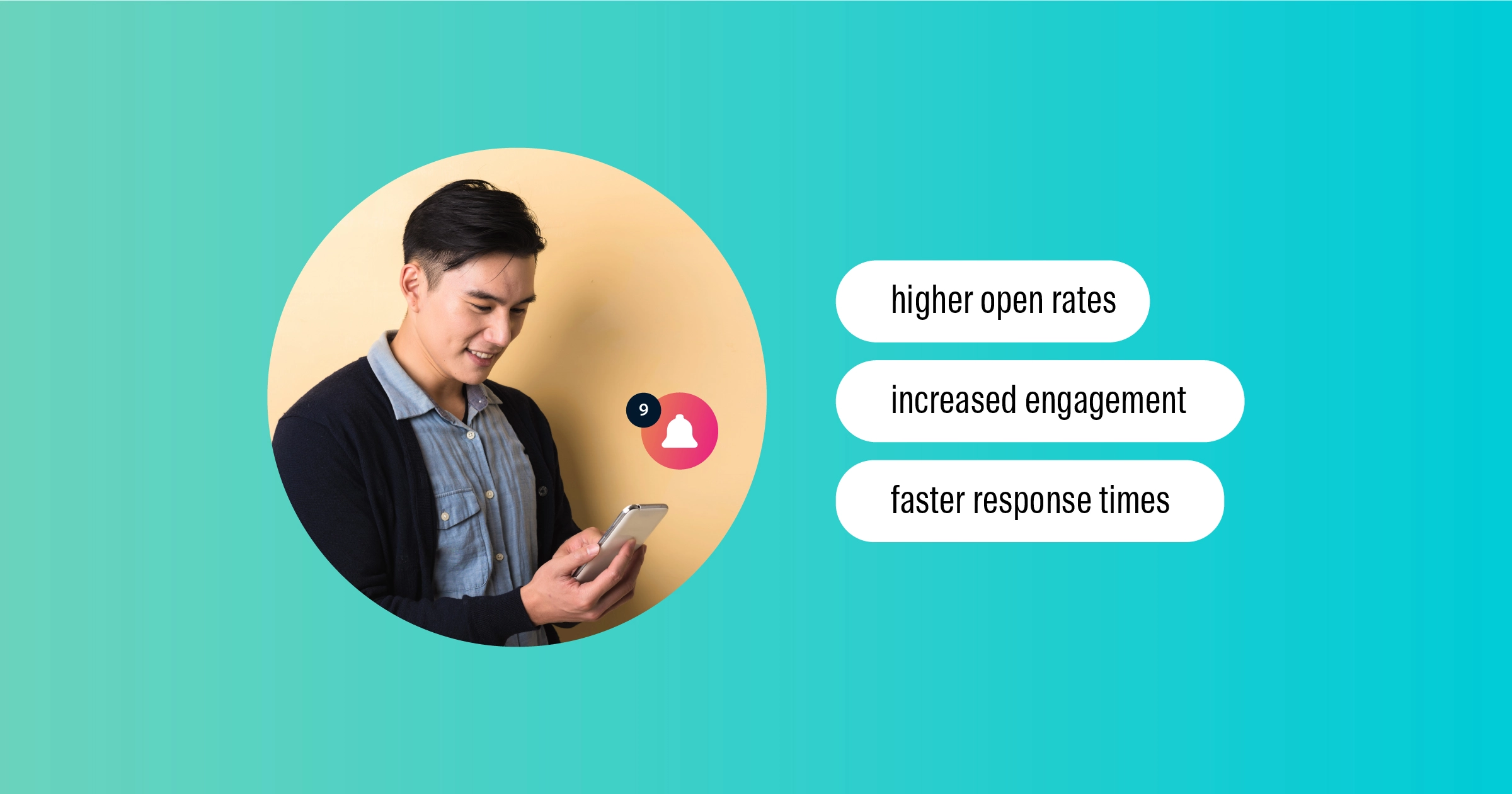 Why Use Text Messaging for Real Estate
People usually check their emails on a daily basis. But how often do they actually reply to them? In many cases, they don't even open every new email they receive. Real estate text messaging, on the other hand, is a much more engaging communication channel. The many benefits of real estate SMS marketing include:
It's a Cost-Effective Solution
Launching a real estate SMS marketing campaign is much less costly than other campaign channels like email. SMS leads also boast a higher rate.
For instance, a person receiving a text message from a real estate agent is much more likely to reply with a keyword than writing an email to ask for more property information. After receiving the response, you can simply add the contact information to your list of prospects and use it for upcoming campaigns.
SMS Marketing Pricing
We use a pay-as-you-go pricing model, meaning we charge per sent message. No monthly or sign-up fees. SMS marketing costs vary depending on your destination.
It Has a Higher Open Rate
According to surveys, 60% of recipients tend to read SMS texts within three minutes of receiving them. It's also worth mentioning that text messages have an impressive open rate of 98%.
To put things into perspective, only 20% of emails on average get opened. With the number of newsletter emails people receive daily, it's no surprise that they're reluctant to open them. A text message inbox, on the other hand, is seldom saturated with marketing messages. This means your real estate SMS marketing text will see a higher engagement rate. 
It's More Convenient for Recipients
A number of studies have shown that most people choose to receive text message notifications rather than emails. This is largely because SMS texts are easier to read since they get straight to the point. 
When it comes to emails, there are fewer limitations to what kind of content you can include. Although more wiggle room can come in handy in certain cases, this makes it easier for marketers to get carried away and lose crucial details among image fillers and blocks of text. 
It Lends a Personal Touch
Emails are undeniably one of the most prominent means of communication today. However, they can be somewhat impersonal. A channel that appears friendlier and more approachable is SMS. This is especially important for an industry like real estate, where establishing a level of trust goes a long way. It's also worth mentioning that SMS is more common to use for direct communication. Recipients are more likely to engage in a conversation with a real estate agent via text as it feels more casual and natural—and takes much less of their time. 
It's Unlikely to End up in the Spam Folder
More often than not, people are bombarded with emails on a daily basis. This makes it easier for your email to get lost among all those ads and newsletters. There's also the possibility of it ending up straight in the spam folder. With text message marketing, it almost always gets through and so you can rest assured that any information you send will reach the recipient in no time. Keep in mind that native messaging apps are a lot more flexible when it comes to spam filters.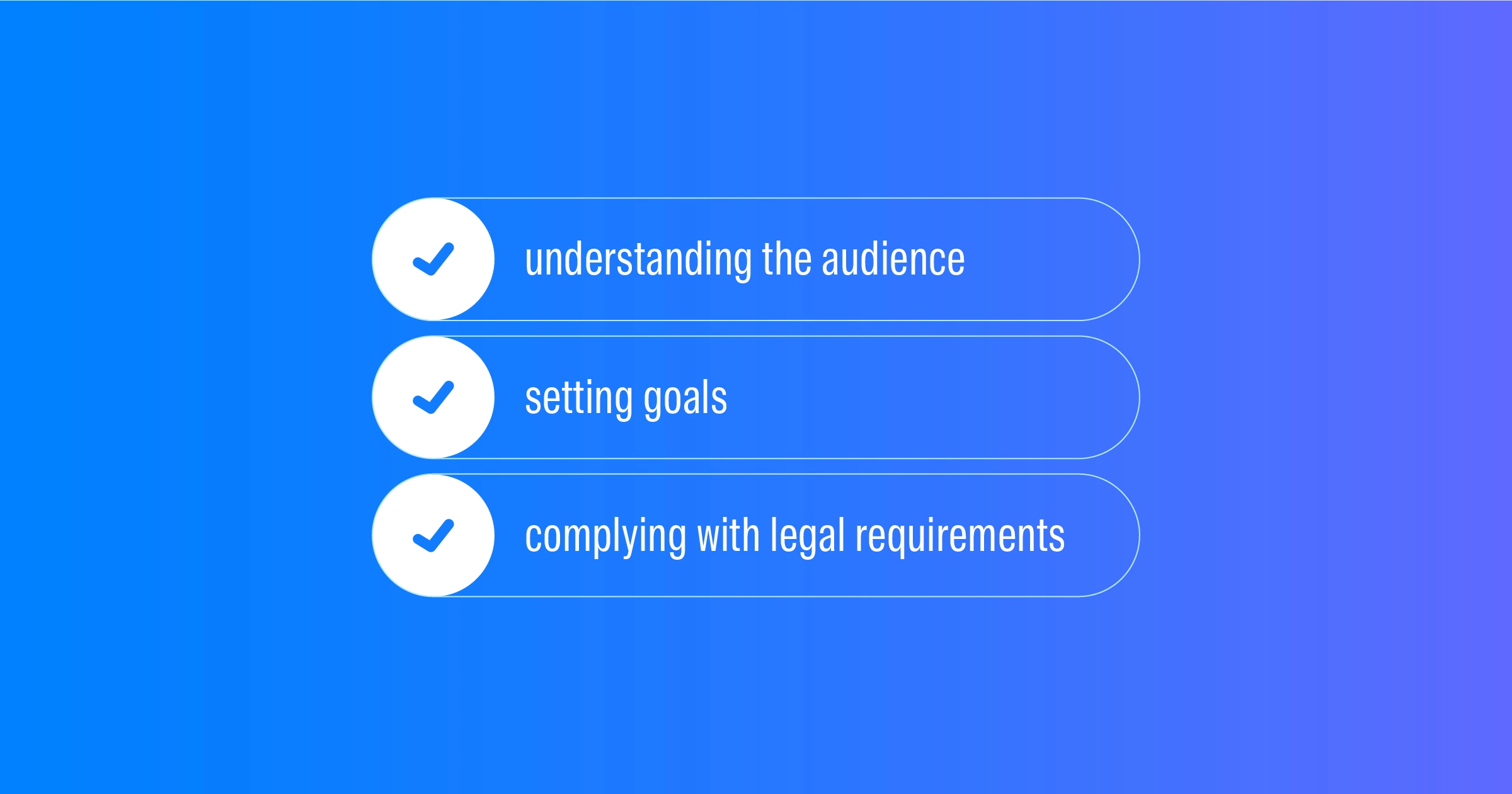 What to Know Before Starting With Real Estate Text Message Marketing 
SMS messaging may seem old-school—especially with all the instant messaging apps out there—but the texting tool continues to open doors for new opportunities. Text messaging has made its way into several industries as an effective method to reach targeted leads, and real estate businesses are no exception. 
SMS for real estate marketing is a quick, reliable, and affordable step towards maintaining relationships with vendors, interested buyers, brokers, landlords, and tenants. Promote your brand as a realtor, share your property listings, and make appointments faster and cheaper by incorporating this channel into your marketing strategy.
Determine Who Your Audience Is 
Having a clear idea of who your real estate prospects and interested leads are will give you a better chance of converting them into clients. You'll want to understand their needs, wants, and pain points. An excellent way to do this is by coming up with a customer persona. Think about details like the age group of most homebuyers, their average budget, and where most of them live. These demographics come in handy for creating campaigns that resonate with your recipients. 
Get Permission Before Sending Messages
The last thing you want is to come off as a pushy real estate agent. Remember that your customers' needs come first. That being said, make sure to ask for permission before sending out real estate SMS marketing notifications about new listings and other marketing texts. A common practice is to send an SMS message asking the recipient whether they want to receive updates from you—and adding an option to opt out. 
Include a Call to Action
Adding a short and clear call to action can maximize conversion rates. After all, the whole purpose of sending real estate messages is for the recipients to carry out business with you. Let them know what to do after reading your SMS texts. Do you have an open house event coming up? A CTA like "book now" will prompt them to make a reservation. 
Mind the Timing 
It's safe to say that nobody likes to receive notifications just when they're about to fall asleep. Getting an SMS before you have your morning coffee doesn't sound very thrilling, either. Aim to send messages on weekdays around noon or between 5 pm to 7 pm. You may also want to account for time zones. 
Get Leads from Interested Prospects
A major part of text messaging is to build an audience. You'll need to figure out how to get people to subscribe to your text message campaigns. There are many creative ways to do this. For example, you can set up voucher giveaways at real estate expos. Interested prospects would provide their contact information to enter the contest. 
Consider Using Keywords
A common measure of a real estate SMS marketing strategy is to set up a keyword. Your choice should be short, simple, memorable, and unique to your real estate business. Keywords enable prospective clients to opt in to your SMS for real estate marketing, allowing you to text them in the future.
For instance, you may pick "House1" as your keyword for a particular property. When people text "House1" to your number or short code, they'll automatically receive a message with all the details about the home.
Utilize Auto-Reply Features
Auto-replies are prewritten text messages that your clients receive when they text using your keywords. You can Set up automated responses so you don't have to respond to clients' inquiries one by one. Common auto-replies for real estate text message marketing include price updates, new listings, and thank you messages.
Make Use of Mass Text Messaging
Sending mass text messages enables you to maximize the number of people who see your properties and simultaneously engage with more clients. Mass texting allows you to write a single message and send it out to an entire list of clients or prospects. You can let thousands of people know about your new listings or open house with just a few clicks.
Use Alerts and Reminders to Keep Your Customers Up to Date
You can schedule SMS reminders and alerts to minimize no-shows, increase attendance, and avoid waiting for customers who won't show up. This includes sending out payment as well as appointment reminders. Sending scheduled alerts to your clients is also an excellent way to keep your clients up to date on listings and open houses.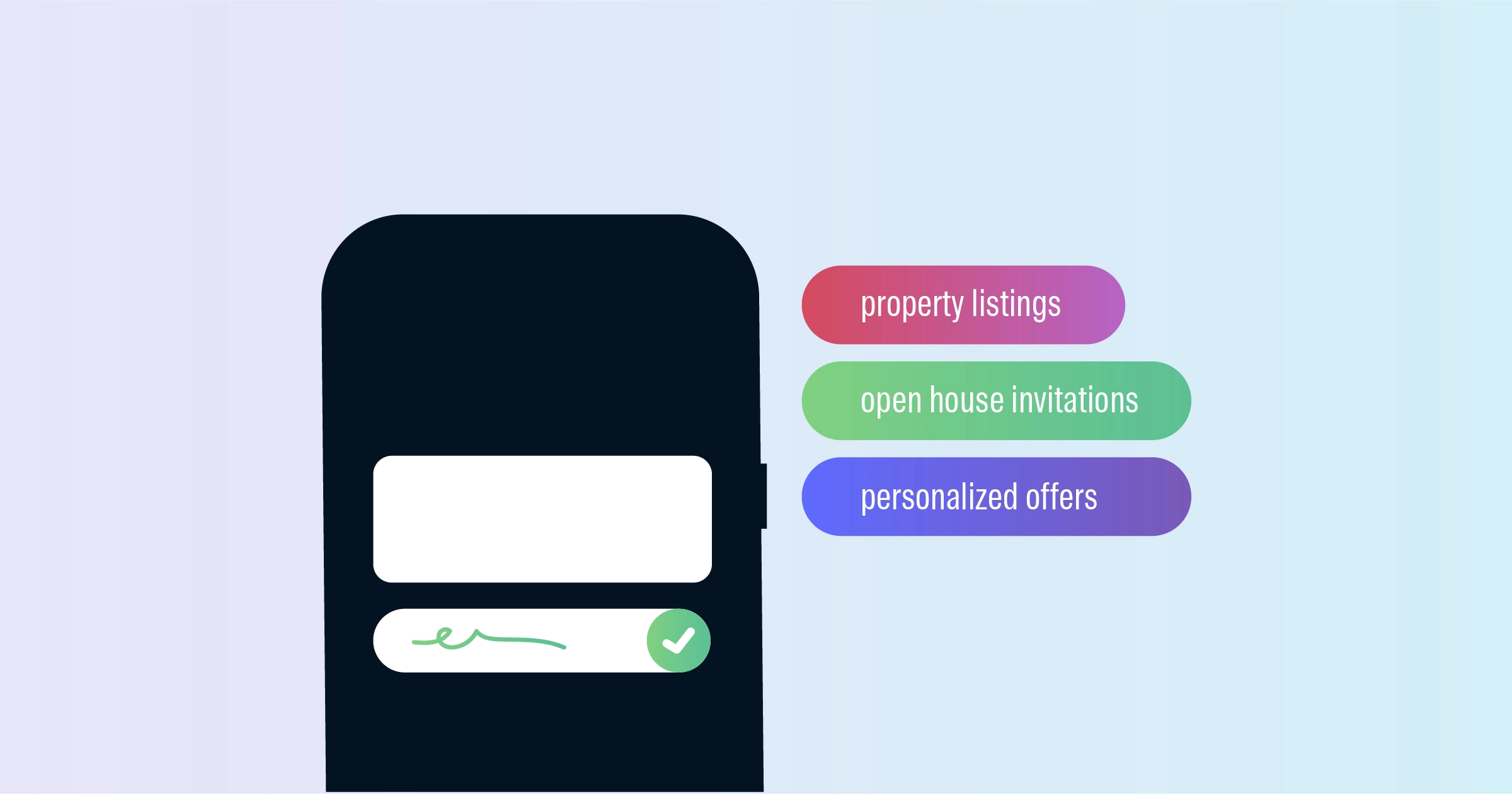 What to Send In Your SMS for Real Estate Marketing 
The golden rule for SMS marketing is to ask yourself, "Will I read and reply to this message?" If your sincere answer is "yes," then chances are your clients would do the same. Before rushing into sending the first message that comes to your mind, take your time to think about what you're conveying and how it works for you.
Sending the right SMS message is a determining factor for a high response rate. Deliver perfectly structured text messages and you'll see plenty of new leads roll in. You have total freedom to include any relevant info in your real estate text message.
When sending a text about a new listing, for instance, it's often a good idea to incorporate the following information in your SMS for real estate marketing:
Address of the property

Profile and size

Price

Your contact info

Shortened link to Google Maps and your website
The Best Text Message Marketing Services for Real Estate
Using the right platform is a big investment in your bulk SMS strategy for real estate. It will empower you to reach potential buyers and renters effortlessly while significantly reducing expenses. You can initiate a personalized, one-on-one text conversation with clients or renters, and entice new clients with special keywords and calls to action.
A real estate texting service also allows you to increase attendance and engagement by scheduling timely reminders. A few of the top SMS marketing platform providers for real estate include: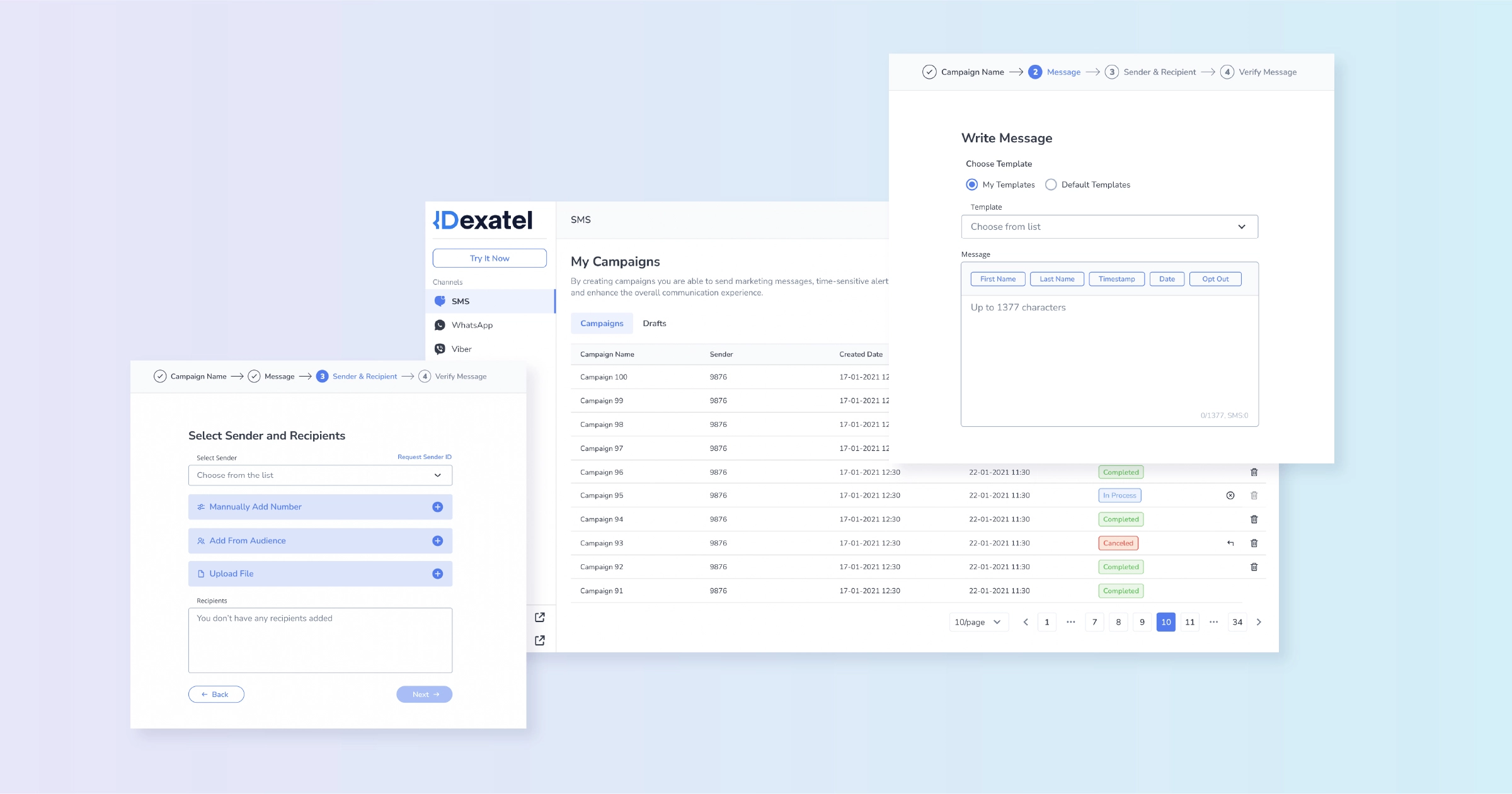 How to Launch an SMS Campaign for Real Estate With Dexatel
You can use Dexatel's Campaign tool to create and launch real estate SMS marketing campaigns. It is an easy-to-use software that includes various advanced features and tools. Real estate professionals who want to engage with their clients can highly benefit from using this platform. 
After setting up your account, go to the navigation bar and select SMS as the communication channel. Select "Create Campaign" and name it. The next step involves composing your campaign message or choosing one of Dexatel's default templates.
Then, select how you want to appear to the recipient (Name, number, or short code) and move on to adding the list of contacts. You can either add the numbers manually, choose them from your audience, or upload a file. Once the message is ready to go, choose whether to launch it immediately or schedule it for later. 
8 Real Estate Marketing SMS Examples 
There are plenty of SMS templates available for the real estate industry that you can freely use in your work. Moreover, you can always make changes to these templates so they fit the marketing message you're aiming to convey. Here are a few common SMS examples for real estate text messaging:
Price updates: "Hi Jeremy! I just wanted to let you know that the house on Willow Avenue you were interested in has dropped from $650,000 to $500,000. Would you like to place an offer?"

Booking confirmations: "Hey Mario, we've confirmed your booking for the open house event on Willow Avenue. See you there!"

Booking reminders: "Hi Amy, this is your friendly reminder that your property viewing is tomorrow at 3 pm. To reschedule, go to http://bit.ly/p1we1"

Follow-up texts: "Hi Samantha! It was a pleasure meeting you at today's Willow Avenue home tour. Please let us know if you have any questions."

Customer service: "Hi Bernard! I received your inquiry about the property on Willow Avenue and will get back to you as soon as possible. Is there any other information you'd like to know about it?"

Welcome messages: "Hey Peter! Thank you for choosing Redwood Realtors. Care to tell us about the neighborhoods you're interested in?"

Nurturing leads: "Hi, Patricia! Are you still interested in buying a home on Willow Avenue? I have a good offer for you!"

Listing Alerts: "Hey Michael! I have found a new listing that I think you might love. Take a look here: http://bit.ly/p1we1"