How to Use an Emergency SMS Alert System to Save Lives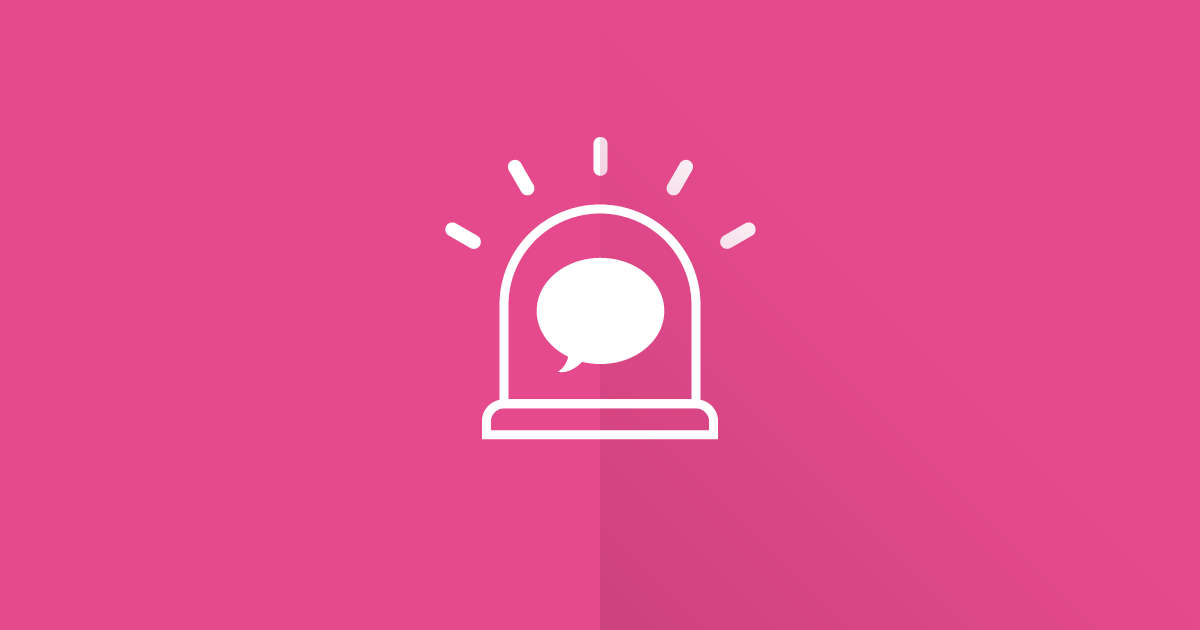 It's hard to tell when you might be facing an emergency. Natural disasters, safety hazards, severe weather conditions, and other unfortunate scenarios are bound to happen at any given time. That being said, it's always a good idea to be prepared and know how to react. Text message alerts can be a lifesaver in these situations. And the high open rates of text messaging make it an effective way to spread information about an urgent case. 
Understanding Emergency Texting Systems
A text message emergency alert system is a communication platform that lets you deliver vital information or instructions to a certain group of recipients during crises. Organizations, government agencies, and other institutions send these alerts to spread awareness about an urgent situation and let recipients who are at risk know what to do. 
These systems are critical tools for public safety and disaster response. You can use them to convey various kinds of information, like health alerts, security threats, weather warnings, and evacuation instructions. 
By using SMS as a communication channel, these critical messages can reach a wide audience as quickly and reliably as possible. Text alert systems often include features like audience segmentation, two-way communication, and delivery reports, making them more effective in emergencies.
Who Uses Emergency Text Alert Systems?
Human Resources
Human resource teams use an emergency text service to get in touch with their employees. They send critical updates that require instant attention to the entire workforce. This is especially useful for companies that have a large workspace or building, and for teams that work in separate offices. 
Example: "Attention! The fire alarm has been activated. Please evacuate the building immediately."
Weather Services
Weather services and meteorological agencies utilize SMS alert platforms to send emergency messages. These can include severe weather forecasts, warnings, and other weather-related updates for the public. By receiving these emergency alerts, residents can take safety precautions or other appropriate measures.
Example: "Hurricane watch for Los Angeles, California, until tomorrow. Be prepared to move to a safer area and check local media for more updates."
Facility Managers
Facility managers often send SMS text alerts to notify a building, business center, or whole campus about an emergency. They can advise off-site employees or students to stay away and warn those who are on-site about the possible risks. In turn, recipients can follow instructions or standard emergency protocols. 
Example: "There is a gas leak in Block A. Please evacuate immediately and gather in the East parking lot. We will send more updates soon."
Local Municipalities
Government agencies and local municipalities make use of emergency texting services to let residents know about local cases like blocked roads, power outages, and epidemics. You can also expect these kinds of messages from health departments, police departments, fire departments, and other local bodies.
Examples: "As a result of the heavy flooding, city buses will not be available today. Please stay indoors and avoid using alternative transportation unless necessary."
School Administrators
The safety of students and staff is a top priority for schools and other educational institutions. An emergency text notification system can be useful for informing students, teachers, and parents about lockdowns, snowstorms, and evacuations. 
Examples: "Due to the snowstorm, Edgewood School will be closed for the rest of the week. Classes will resume on Monday."
Non-Profit Organizations
Non-profit organizations that take part in disaster response, community outreach, and humanitarian aid use text message alert systems to reach out to donors, volunteers, and beneficiaries. These messages can be anything from deployment locations to urgent relief efforts. 
Examples: "Blood donors urgently needed at Cordial Care Hospital. Address: 795 E  Willow Ave. Los Angeles CA 85705."
How to Set Up an Emergency Texting Alert System
1. Choose a Reliable Texting Platform
Go for a reputable messaging platform provider that specializes in SMS emergency alerts and other features that suit your needs. The platform should support mass texting, guarantee high deliverability, and offer tools that let you manage your contact lists and track message status. You'll also want to make sure the service is compliant with data protection and privacy laws.
Get Started Now
Reach your clients now and claim your 30-day free trial. No credit card required.
2. Build and Sort Your Contact List
Create and segment your contact lists based on factors such as demographics, geographic location, or specific needs. Regularly updating contact information is essential for maintaining list accuracy and making sure your alerts reach the intended recipients. You can either import contacts manually or integrate the system with existing databases to guarantee that the lists are always up-to-date. 
3. Compose Predefined Message Templates
Create a series of predefined message templates that you can use for a variety of emergencies. You can customize the templates with key details that are specific to each scenario, including location, type of emergency, recommended steps, and contact information for assistance. Preparing messages in advance helps speed up the alert process in critical cases. 
4. Integrate With Other Systems
Efficiency is key for emergency alert systems. To benefit from an efficient solution, integrate your alert service with internal tools, databases, and emergency management software to make sure your contact lists are accurate and up-to-date. This helps prevent inconsistencies and guarantees that each intended recipient actually receives the text alert. 
5.  Define Clear Protocols for Activation
Establish clear protocols for when and how the emergency text system should be set in motion. Define the criteria for delivering alerts, determine who has the authority to send them, and lay out the process for validating an emergency. By doing so, you'll be avoiding false alarms and ensuring that alerts are only sent when necessary. 
6. Conduct a Test
Make sure to test the notification system before you use it in an actual crisis. Send out test alerts to a small group of people to verify that the system is working properly and that the messages are being received instantly. Consider testing features like link integration, personalization, and interactive options for recipients to reply or confirm their status. 
7. Train Your Staff
Train those who will be responsible for handling the text alert platform. Demonstrate how to use the system, access templates, manage contact lists, and deliver alerts. Besides the initial training session, carrying out drills helps the team become proficient in using the platform effectively when disaster strikes. 
8. Introduce the System to Your Audience
Let your audience know what your emergency text alert system is for and how it can benefit them. Spread the word using various communication channels like email, social media, and your website. Clarify how recipients can subscribe to receive emergency messages and specify what type of information they can expect to receive. 
Best Practices of Using an Emergency Texting System
Keep It Clear and Concise
Messages you send via the emergency text service need to be short and easy for the recipient to grasp quickly. This is especially crucial for notifications that call for immediate action. 
Make sure to include key details such as the type of emergency (fire, tornado, gas leak), the location, what the recipient should do (evacuate, seek shelter, stay indoors), as well as helpful resources or contact information. 
Ensure Prompt Delivery
Timing is vital when it comes to emergencies—you should be able to send alerts instantly and without lag. Modern SMS alert systems are designed to process a significant number of messages, reducing delivery delays. This level of responsiveness guarantees that people receive urgent notifications swiftly, allowing them to react on the spot. 
For example, it wouldn't make sense to receive an emergency alert text message about a tornado that's already close enough to send you flying. 
Allow Two-Way Communication
Recipients should be able to reply to alerts or ask any questions they may have about the emergency. Either include a way for them to respond directly to the message or provide a channel that's designated for inquiries, such as a separate hotline. 
Two-way communication allows contacts to ask for further clarifications or report their status, boosting responsiveness and situational awareness. 
Regularly Update Contact Information
Make sure your contact list is always up-to-date. Do this by encouraging contacts to update their information whenever they change locations or phone numbers. Obsolete details can result in notifications not reaching their intended destination. 
A reliable contact management system, on the other hand, guarantees that your emergency SMS alerts reach the recipients, even if they've changed their number or address.  
Regularly Test the System
You'll want to test your emergency text message alerts regularly to ensure that they're functioning properly. This involves carrying out simulated drills every now and then. 
It's also a good idea to train your staff members who are responsible for sending emergency alert text messages, making sure they are familiar with the system's features and protocols. 
Being prepared and having an emergency text alert system you can rely on goes a long way in preventing glitches or other issues during actual crises. 
Segment Your Audience
Consider segmenting your contact list based on relevant criteria like demographics and geographic location. This allows you to tailor messages to the right audience, such as residents of a certain town, verifying that the information is relevant and practical. 
For instance, sending an evacuation alert about a wildfire to recipients who are too far away from the affected area might cause confusion. Or, imagine receiving a snowstorm warning while you're relaxing in your backyard with not a single cloud in sight. 
Have a Multichannel Strategy
While there's no denying that SMS is effective as it is, you can reach a wider audience if you combine it with other communication channels. These can include email, social media, and voice calls. Different people prefer different methods of communication. 
That being said, a multichannel approach guarantees that your emergency alerts reach everyone, regardless of which method they prefer.