Understanding the Basics of Radio Station Text Messaging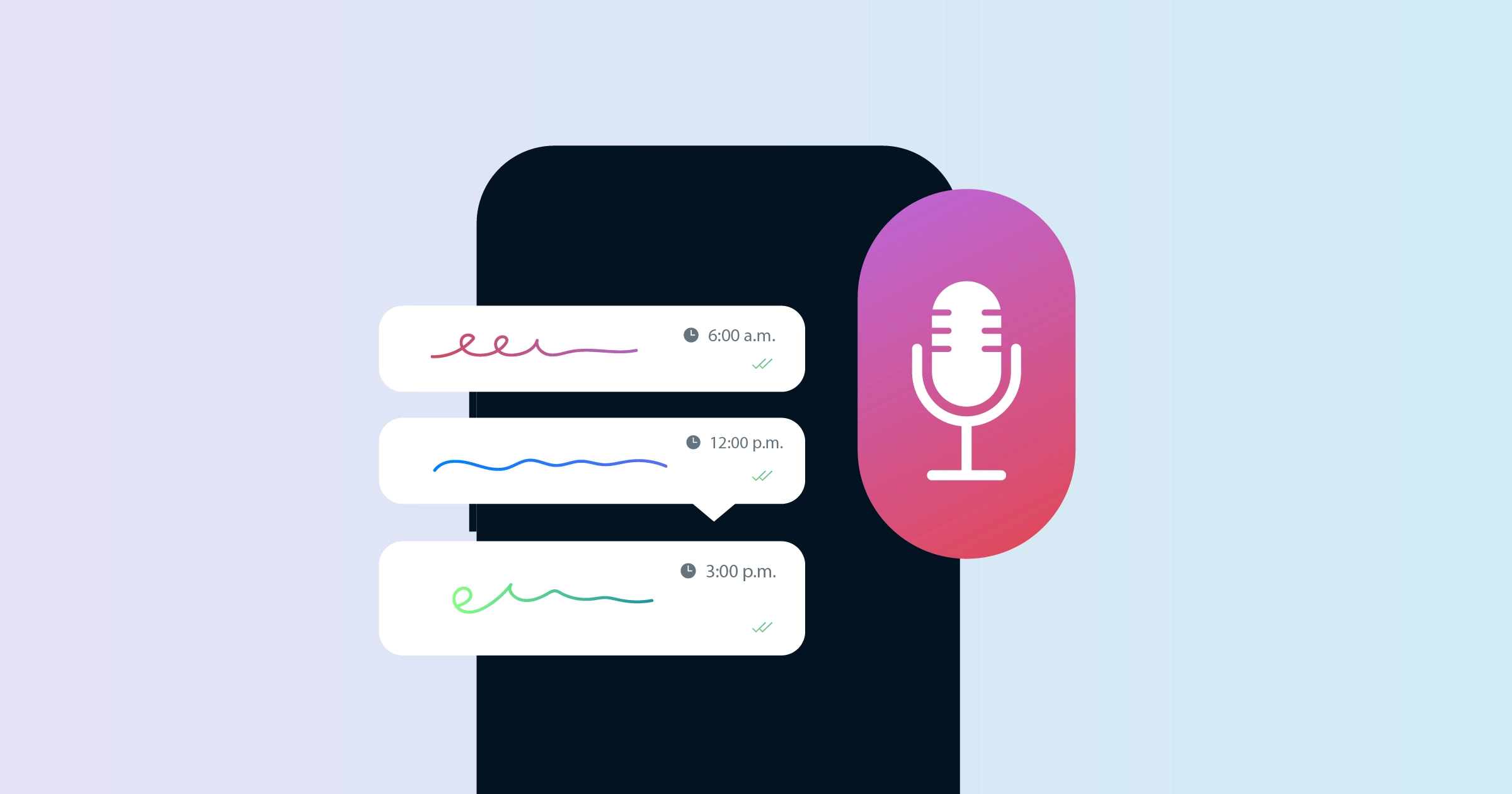 Radio stations have stood the test of time ever since they appeared over a century ago. And who would have guessed that they could go hand in hand with SMS marketing? Texting is a great way to boost a radio station's brand. Each message that they send out is an opportunity to promote the station's brand and build up its reputation.
It goes without saying that if you're not making use of it, you're missing out on a massive opportunity to connect with your listeners. Here's everything you need to know about using radio station SMS.
What is Radio Text Messaging?
This is a service that allows listeners to request songs, enter contests, receive important updates, or simply interact with the station. Typically, radio station hosts will mention a keyword and an SMS short code—a 5 to 6-digit number—or phone number on-air that listeners can text to. For example, a listener might text the word "SONG" to the short code 12345 to make a song request.
Also known as short code messaging, this type of SMS marketing became popular in the early 2000s as a way for listeners to interact with their favorite radio shows. They would text in questions or comments, and the hosts would read them on air. It became a great way to connect with the radio hosts. 
This made SMS texting an incredibly powerful tool for radio stations, allowing them to communicate with listeners, boost their ratings, and increase their advertising revenues.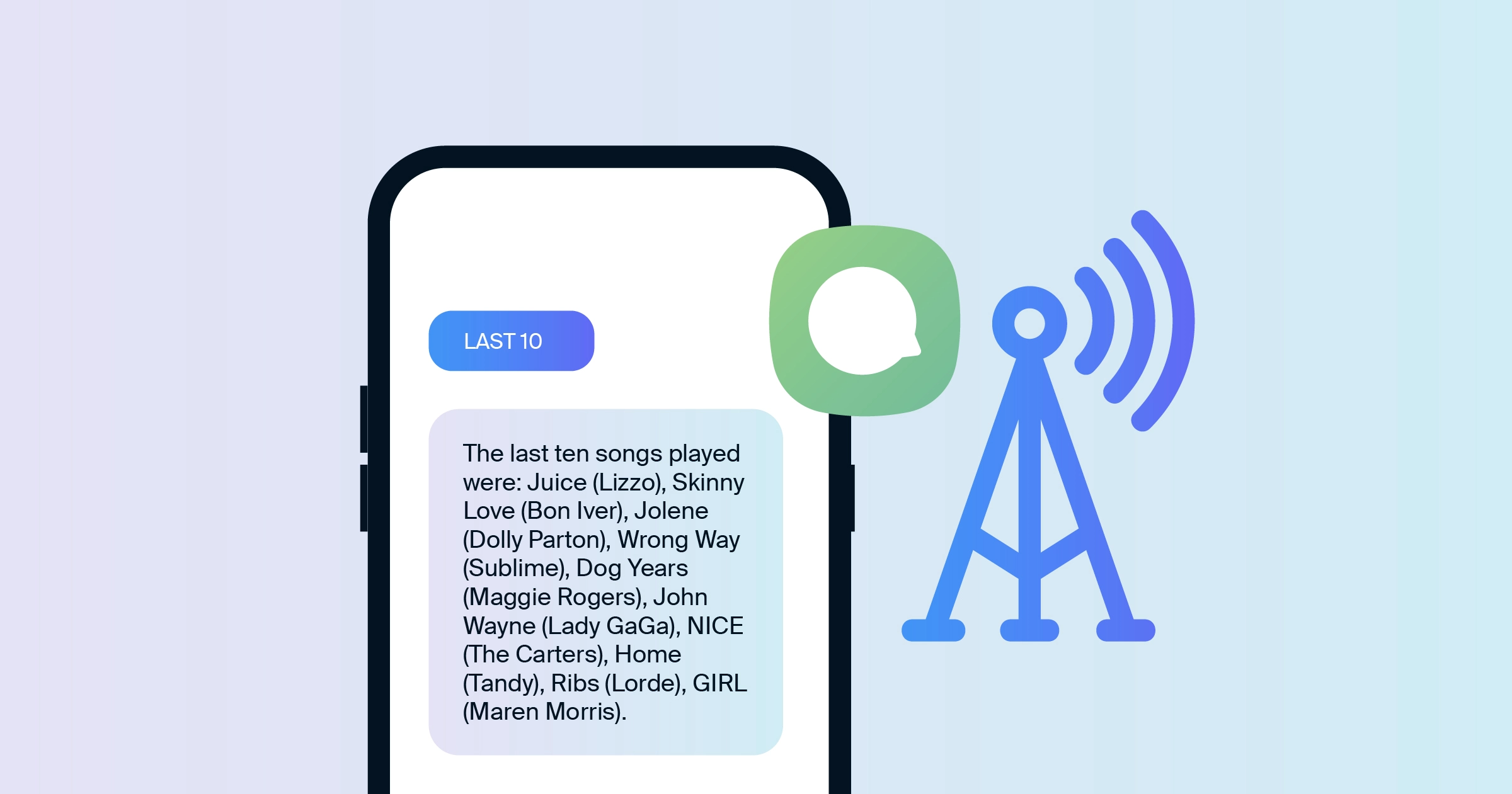 How Text Message Services for Radio Stations Work
Radio stations that offer SMS services usually do so as a way to increase audience engagement. This can be a useful tool for promoting giveaways, polls, or other interactive content. 
To use the service, listeners would typically text a keyword to a short code or toll-free number. The keyword would be something like "CONTEST" or "VOTE." The listener would then receive a response with further instructions. For example, they might be asked to choose their favorite song from a list or to guess the answer to a question. 
Listeners must first opt in to the service to receive an SMS message. This means providing their mobile phone number either through the radio station's website or simply by texting a keyword. Once they have subscribed, they will be able to receive texts from the radio station at any time.
How Do Radio Stations Make a Profit With SMS
There are a few different ways that radio stations can make a profit with SMS texting. One way is by charging a small fee for each text message that listeners send to the radio station. Another way is by selling advertising space on the text messaging service. 
Others may also make a profit by charging a monthly subscription fee for their text messaging service, which includes receiving weather updates, exclusive deals, and more.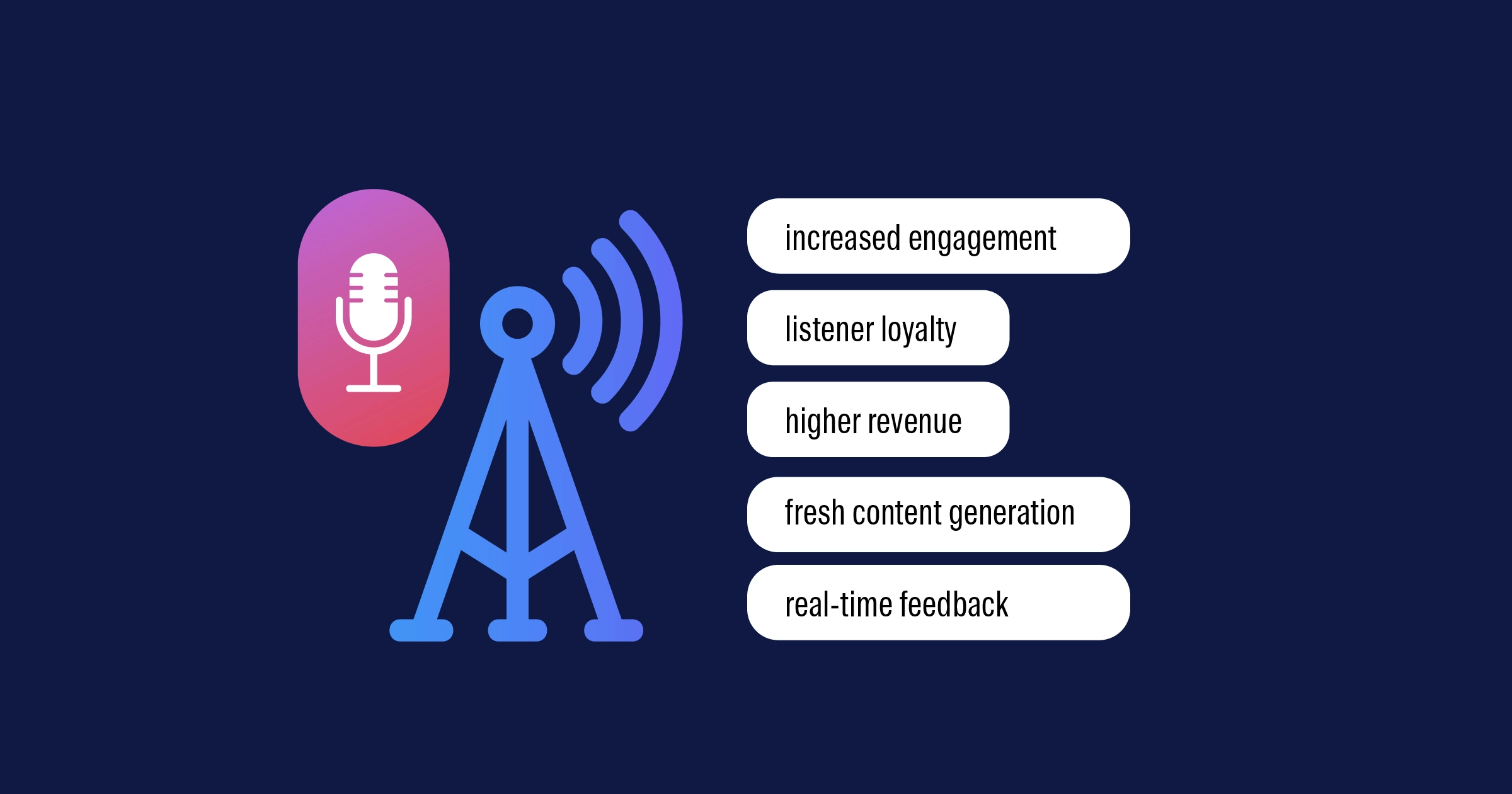 5 Benefits of Radio Text Messaging
There are many ways SMS marketing can prove to be beneficial for radio stations. After all, text messaging is a convenient tool for listeners as well, which explains the significantly high open rates. Besides being practical and cost-effective, here's how SMS can prove to be an ideal communication channel:
1. Connect With Listeners
Radio stations that use SMS marketing can stay in touch with their listeners as well as get their feedback in real time. They can use SMS to send out surveys to listeners, news, and information about upcoming events. It's also cheaper for listeners to text their favorite radio stations than to call them. 
2. Boost Ratings
Needless to say, higher ratings are crucial for the success of a radio station. SMS can help radio stations boost their ratings by allowing listeners to text in their votes for their favorite songs or other topics. This can paint a picture of what songs and topics are popular with their listeners and what the host or DJ should play or talk about more often. 
3. Increase Advertising Revenues
By sending out text message coupons to their listeners, radio stations can increase their advertising revenues. Radio stations can also use text messaging to send promotional messages about upcoming events and giveaways in collaboration with local businesses. 
4. Generate New Content
Make your program more dynamic and engaging by having regular breaks so that listeners can participate in a contest or choose the songs for the upcoming hour. You can also gather anecdotes, opinions, and requests from the audience through incoming messages to help guide the subjects of upcoming shows by encouraging them to participate.
5. Improve Bottom Line
If you're a commercial radio station, use text messages to drive listeners to your advertisers' websites or special offers. This is a great way to generate revenue and help out your advertisers at the same time. Many radio stations thrive on collaborations, and a great way to nurture them is through SMS marketing.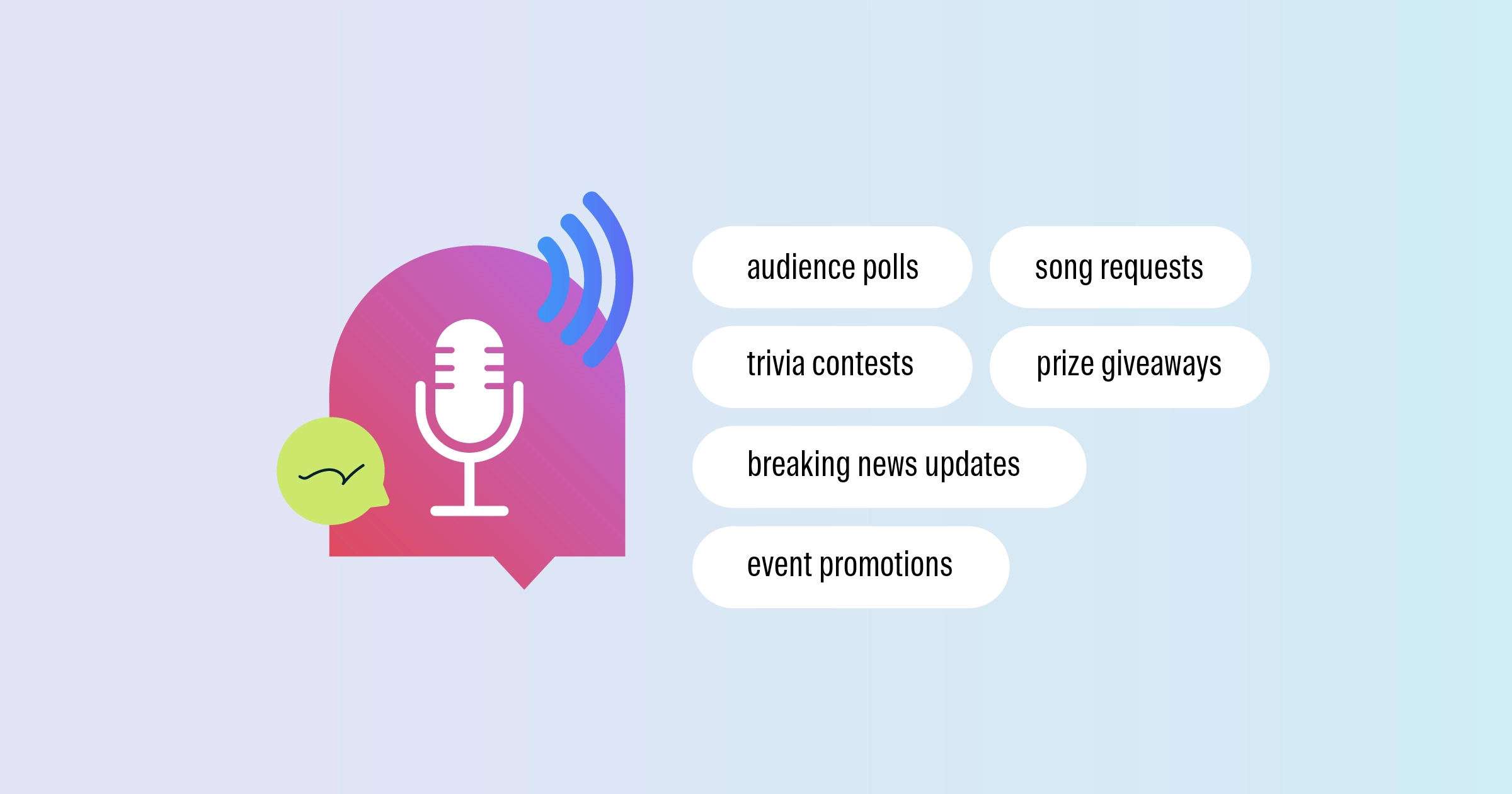 Use Cases of SMS for Radio Stations
An SMS message service for radio stations is a system that gives listeners a voice by allowing them to text a radio station and get a response on top of receiving news and updates. You can use radio station SMS messaging for a range of purposes. Here are a few of the most common use cases for radio station SMS:
Weekly Contests
Listeners can text a radio station to enter contests. To enter a contest, people will need to text the keyword announced on the radio. They will then have to provide their contact information, such as name and age, and the station will randomly select a winner from the entries.
Example: "Hi Chris, reply to this text with the artist of the song you just heard for a chance to win a free headset from The Full Cart."
Local Deals
You can promote paid or potential advertisers—or even ones you personally love—and boost their business with messaging. Depending on the collaboration you have with the local hotspot, you can send messaging offers, discounts, or even interesting new information about the business to your listeners. 
Example: "Hi Patty, spice up your commute with a cheeseburger from Flavoroso on Willow Avenue. Reply with a selfie for a chance to win a $30 voucher courtesy of Flavoroso."
Feedback
A radio station can use listener feedback to make changes to its program. To do this, listeners will need to text the keyword that they hear on the radio before providing their feedback on the particular show. The station will then make changes based on the results. 
Example: "Hey Emma, what would you prefer to hear more of in our afternoon show? A. Pop culture news, B. Traffic reports, or C. Prank calls"
Directions
You may also receive directions to a particular event or location with the help of radio text messaging. To get directions, listeners will have to text the keyword to the short code or toll-free number. They will then need to provide their location, and the station will simply send back a text message with the directions.
Example: "Hi Jack, the event address is 795 E  Willow Ave. Los Angeles CA 85705. For detailed directions, follow this link: http://bit.ly/p1we1"
Emergency Alerts
Millions of people listen to the radio each month. This makes it an effective outlet for urgent announcements such as amber alerts and severe weather warnings. You can amplify your on-air emergency alerts by following them up with an SMS message announcement. 
Example: "Los Angeles listeners: a hurricane warning has been issued. Try to be off the roads  by 3 pm and stay tuned for updates."
Event Invitations
Radio stations are typically present at several community events, whether they're attending or sponsoring them. With SMS marketing, you can boost audience participation by sending them invitations, event reminders, and other promotional texts. 
You can even make use of link tracking to segment your texting list based on clicks. By doing so, you can send thank you messages to those who signed up for the event and text reminders to those who didn't. 
Example: "Hey Anne, the Head Start annual job fair is just around the corner. Sign up today by following this link: http://bit.ly/p1we1. We can't wait to see you there!"
Giveaway Announcements
Besides minor contests, many radio stations host major giveaways. SMS texting for radio can be an excellent way for listeners to participate and get a chance to win prizes. It also allows you to sort the number of entries and organize submissions according to when you received them. With an SMS platform, you can even have a winner selected at random by using a text-to-win feature. 
Example: "Hi Sarah, want a free stay at Best Nest for one night with an all-you-can-eat buffet and a rejuvenating massage? Reply with the keyword GIVEAWAY for a chance to win."
Song Requests
You can use radio station SMS to increase audience engagement by allowing your listeners to text song requests. All you have to do is share your number or short code on air and ask your audience to text the name of the song they would like to hear on your radio station. Once a listener sends a request, you can reply with a confirmation text that you'll play the song within, let's say, the next hour.
Example: "Hi Sally, your request is our command. Stay tuned to hear it play within an hour!"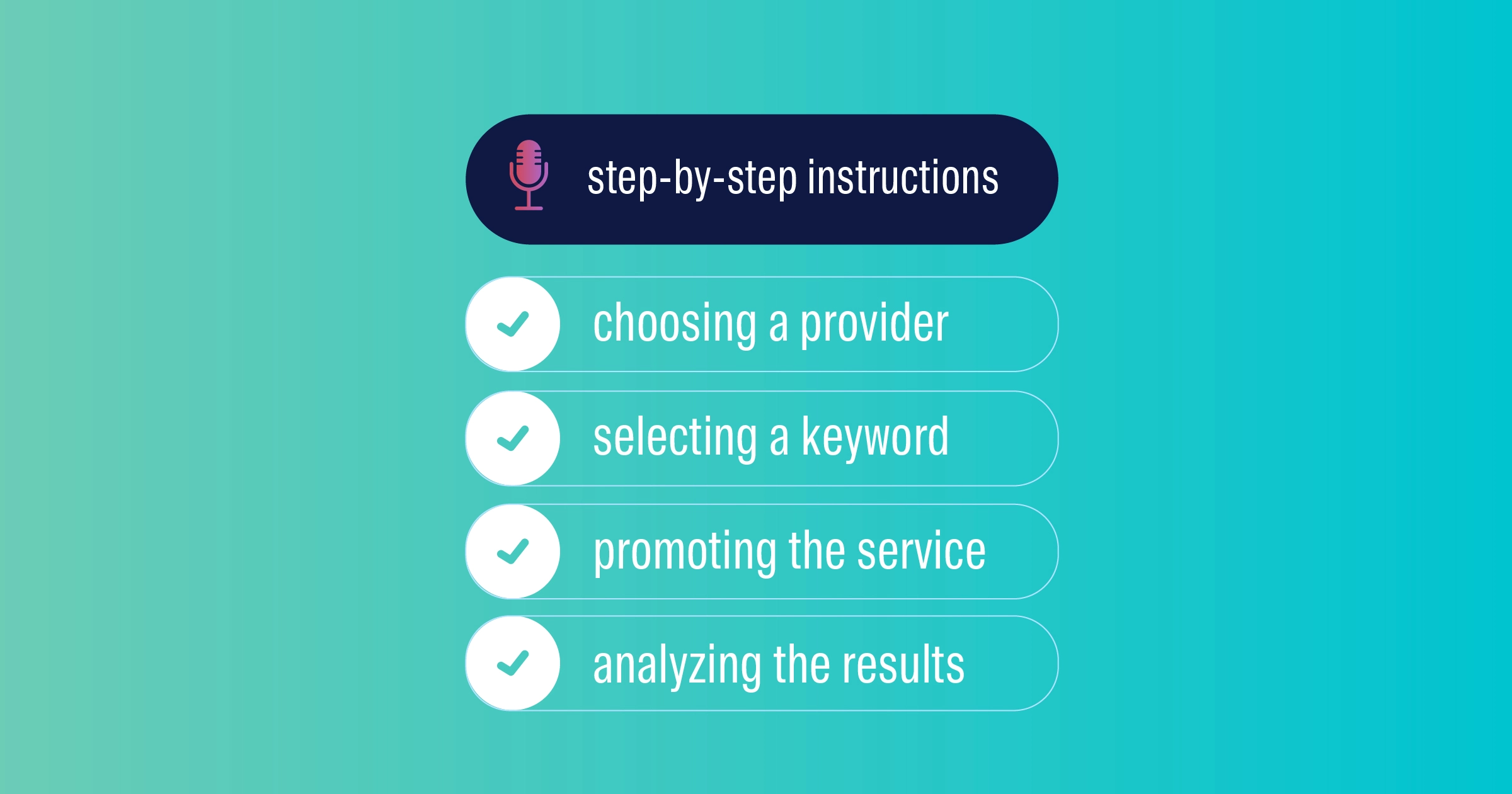 How to Get Started With Radio Texting
Setting up an SMS marketing campaign is a walk in the park—more so for a radio station that has already mastered the art of building an audience of loyal listeners. With the help of a text messaging platform, you can get your audience to actively engage in a matter of minutes. 
1. Choose a Number
If your radio station already has a voice number that your loyal listeners are familiar with, you can actually use it. All you'd need to do is have it text-enabled, and you're good to go. 
Alternatively, you can get a custom 5 or 6-digit short code. Another option is to obtain a local or toll-free phone number. If you choose the latter, make sure to have it verified. 
2. Obtain Keywords
Keywords come in handy when you want your listeners to opt in to your text message campaigns. They also allow you to segment listeners based on what they're interested in. You have a different keyword for each one of your radio station programs as well as for each event and giveaway. 
A keyword confirmation can be a great way to welcome new subscribers on the spot. 
3. Include Sign-Up Forms on Your Website
Adding a subscription form to your website is another great way to have more listeners sign up for your messaging campaigns. Keep in mind that your website is where people pop by to find out more information about upcoming events, giveaways, and more. For example, you can set up a widget for visitors to provide their contact information so they can receive exclusive updates. 
4. Spread the News
A key part of your SMS marketing campaign involves letting your listeners know that you have one. Your DJs and radio hosts should be regularly mentioning your number and keywords on air. You'll also want to include text-related calls to action on your signage, web pages, and advertisements. 
Simply let your number and keywords be seen wherever possible, and your contact list will start growing in no time—along with your ratings.