How to Schedule a Text Message on Android: A Complete Guide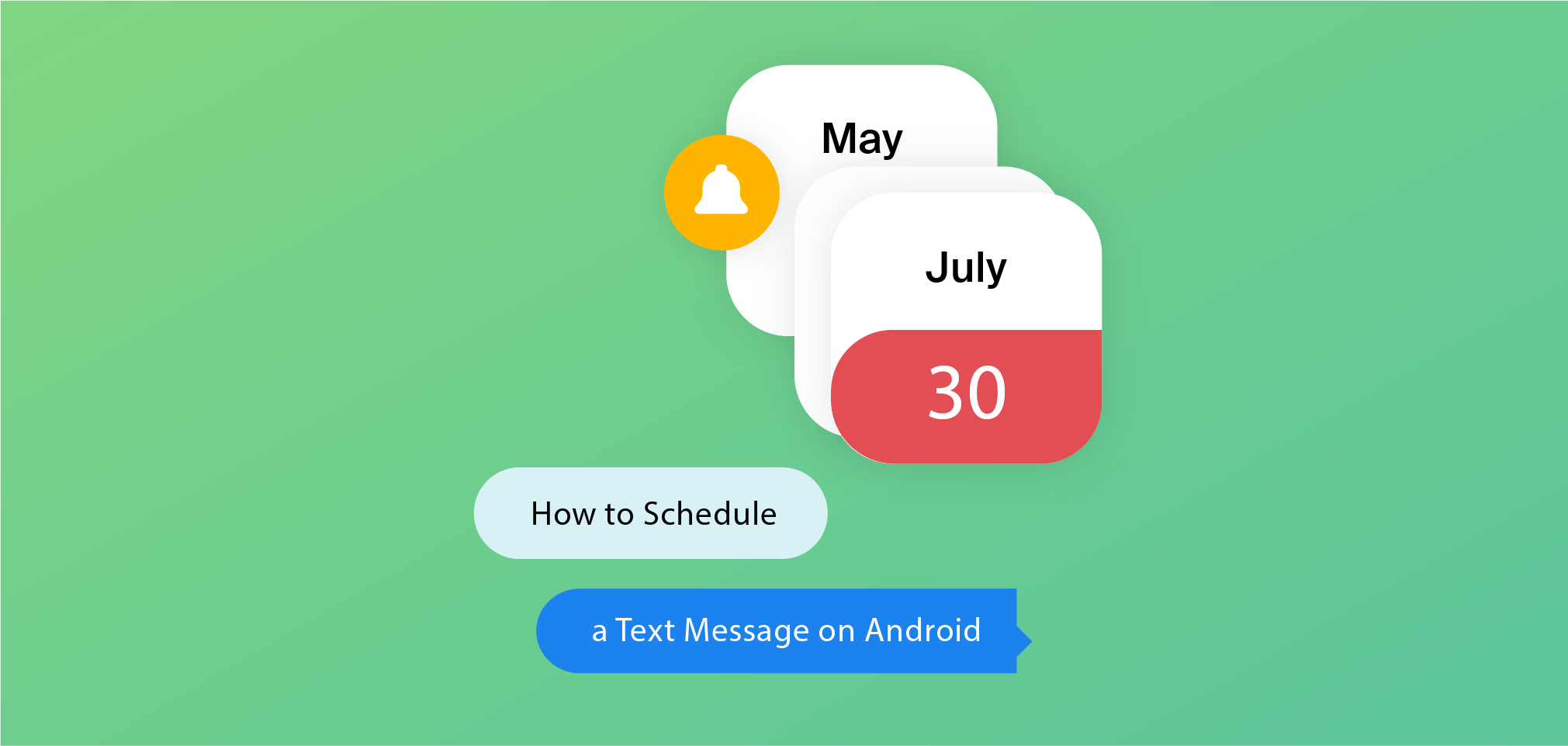 If you're like most people, you probably text all the time. And if you're like most people, you're probably always looking for ways to make your texting more efficient. Well, if you have an Android phone, there's a way to schedule text messages so that you can send them at a preset time.
The convenience of being able to schedule text messages on Android is amazing. For businesses, it allows them to automate their marketing and customer outreach.
SMS campaign scheduling is quite helpful—you can plan and send messages in advance, so you don't have to worry about forgetting or being unable to send a text at that moment. This can be a great way to stay on top of communication and make sure that important messages are always sent and received.
Whether you do it to send a reminder text or automate text messages for SMS marketing, you can rely on Android to help you accomplish this successfully.
What Are Scheduled Text Messages
Scheduled text messages are timed text messages that are programmed to be sent at a later date and time. The sender can specify the time and date for the message to be sent, and the message will be sent automatically at that time. Scheduled SMS text messages can be useful for sending reminders or delivering messages at a time when the recipient is likely to be available to read them.
Dexatel's SMS platform is a popular option when it comes to sending text alerts, reminders, and marketing messages. The API provides a smooth automation experience to meet your business needs.
Although companies are more likely to use a business text messaging platform to do this, individual users can also schedule texts with their native messaging apps or downloading feature-rich ones from the Google Play Store.
Get Started Now
Reach your clients now and claim your 30-day free trial. No credit card required.
How to Schedule a Text on Android
While some people know about scheduling texts on iPhone, not many know that you can do the same on your Android phone using its native messaging app. In fact, they end up downloading other messaging apps for Android. For individual users, this allows you to better manage your time and make sure you stay in touch with your friends and family when you're unavailable at that given moment.
Here's how you can schedule texts on Android:
Open your Messages app
Tap on Start Chat
Enter the recipient's phone number
Compose your message
Tap on the + sign
Select Schedule Send
Pick a date and time
Send your SMS text
Instead of selecting the + sign, you may also tap and hold the Send button, and the Schedule Send overlay will pop up. You can then proceed with the next steps.
How to Schedule Text Messages on Android Using Samsung And Google Messages
Scheduling texts on Android phones with the Samsung Messages App is quite similar to the Google Messages:
Open your Messages app
Tap on Start Chat
Enter the recipient's phone number
Compose your message in the text field
Tap on the + sign or hold the Send button
Select Schedule Send
Choose when you want to send the text message
Send your SMS text
3 Apps to Schedule Texts on Android 
Textra SMS
Textra SMS is a great app to schedule text messages on Android phones. Featuring a myriad of features, it allows you to slide to call, leave voice memos, send unlimited GIFs, and more. While many of its features are free to use, you may have to purchase an in-app features plan to reap all the benefits that Textra offers.
Pulse SMS
If you want to schedule a text message on your Android, consider using Pulse SMS. From dual SIM support and smart replies to web previews and scheduling messages, it seems like this app can do everything for you. Optimize your messaging experience at night, stop spammers from messaging you, and enjoy total privacy—every feature you've wanted is included in Pulse SMS in abundance.
Auto Text: Auto SMS & WhatsApp
Auto Text is the solution when it comes to scheduling text messages on Android. This all-in-one app's scheduling feature works not only for SMS, but also for WhatsApp, Telegram, and more instant messaging apps. Besides scheduling, you can also create auto-responses, create fake incoming calls, mass text your friends, and more.