Implementing Text-to-Win in Your SMS Marketing Campaign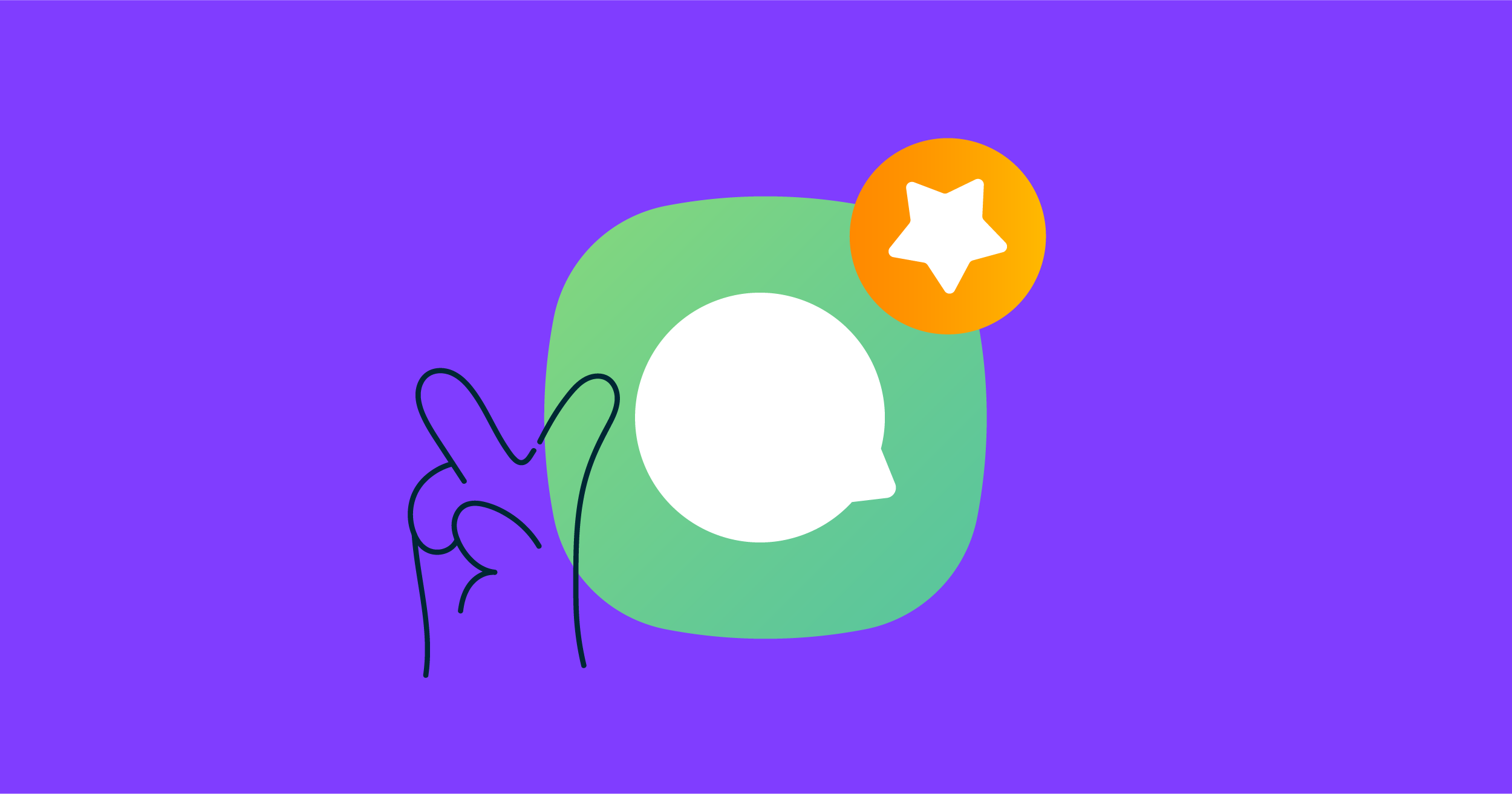 Who doesn't like to take part in contests? We're easily drawn to them. And what is better than entering a contest with just a message? Text-to-win contests make a great SMS marketing opportunity for businesses, which helps them attract new customers and increase engagement with existing ones.
While this is not a new practice, sweepstakes are a modern take on the concept. It helps grow your marketing campaign's subscriber list as well as maintain existing clients.
What Is a Text-to-Win Contest?
Text message sweepstakes allow you to use your mobile phone to send a designated keyword to a specific short code to enter a contest. No hassle, no complicated enrollment, and no going to a physical location. All you need is a phone.
The contest gives you a specific keyword, which you can find in the promotional material. Let's assume the keyword is "CONTEST." Then, you have to send the message to a designated short code, which acts as the recipient's phone number. You'll also find it in the promotional material.
Now, you send the text that says "CONTEST" to the short code to earn a sweepstake and enter the contest. Then, when the contest is over, you will know whether or not you won through a message or an announcement.
Texting Contests
SMS contests are two-way street—people love prizes, and businesses love to attract new customers. The return on investment is significantly high. The amount of money you are going to spend on the prize pales in comparison to the number of new customers you will attract.
Get Started Now
Reach your clients now and claim your 30-day free trial. No credit card required.
In any case, business growth and customer engagement are not the only reasons why you should run this marketing campaign. You can also implement these contests because:
They're easy to set up
They don't require much effort from your customers
They raise brand awareness
They're a good way to gather customer information
How Does a Text-to-Win Contest Work?
Recipients enter a contest by sending a specific keyword to either a 10-digit toll-free phone number—also known as a long code—or a dedicated short code. The key element in these campaigns is the keyword, which the company chooses prior to launching the campaign. Companies can use current buzzwords, choose keywords based on expert data, or get creative with the spelling by adding numbers. 
Since a business is sending the sweepstakes, they need to get an opt-in before being legally able to message customers. Doing so also allows recipients to join the company's SMS marketing campaign if they haven't done so previously. This makes them a smart way for businesses to grow their marketing contact list. A company can then use that list to send out exciting offers. 
In many cases, the business will announce the winners on their social media, allowing them to promote their brand in the process. Companies may also choose to inform the winners individually via SMS. Besides increasing brand awareness, social media is also an ideal platform for collecting new opt-ins for sweepstakes and other marketing campaigns. 
Benefits of Text-to-Win Contests
Simple Setup
Setting up these campaigns is a quick and simple process. It only involves filling in basic information about how you want the contest to be configured. You can launch the SMS raffle in a matter of minutes and not have to intervene any further.
Easy to Participate
Another advantage of these contests is that they're easy for the recipients to enter. All they need to do is send the keyword to an SMS short code or a toll-free phone number.
Fully Automated
These raffles are completely automated and built into an SMS platform, including winner selection. After completing the setup and launching the contest, the platform handles everything from choosing winners to informing you who has won.
Growth Potential
With the number of people opting in to enter a contest, you can expand your customer list and collect more information about them. This enables you to grow your audience base, which is essential for your marketing efforts.
Staying Connected
By gathering phone numbers from message sweepstakes, you can use them for future SMS campaigns. For instance, you might plan to send out alerts about discounts, special offers, or new product releases. 
On-Brand Campaigns
Businesses can go for unique, on-brand keywords for their raffles. This allows them to come up with a branded campaign that fits right into their SMS marketing strategy. 
Analytics and Reporting
Automated raffles come with real-time reporting that provides detailed insights. You'll be able to see live analytics including the number of participants as they roll in and who the winners are. 
Examples of Text-to-Win Campaigns
Radio stations host these contests regularly. In many cases, the contests are sponsored by affiliated companies as part of a marketing campaign to promote their brands. Listeners will usually need to send the keyword to a short code or toll-free number as instructed by the radio host.

Diners and restaurants launch SMS contests where participants enter for the chance to get a free meal or a voucher. Winners may be able to redeem their prize on location or by online delivery.

Sports teams use raffles where fans can get special prizes. These can include front-row seats, season tickets, signed jerseys, or other merchandise

Hotels and resorts run these campaigns to give away free stays, spa treatments, or other perks. This allows them to promote their business and generate returning customers.

SMS for retail is one of the most common use cases of  sweepstakes, which can be a clever way for brands to promote the release of a new product. Depending on the industry, the prize can be anything from fashion products to home appliances. 
Considering how prevalent SMS marketing is, it comes as no surprise that major brands use this channel to its fullest capabilities. Here are a few texting contest examples from big brands.
Gillette
The famous razor company put up a sweepstakes that targeted football fans in the United States. Their razor packages promoted an SMS short code that they had to use to participate in a quiz. Winners received football-related souvenirs, and the top prize was a trip to Spain with tickets to a football match.
Nivea
Nivea had just released a new spray for men called "Aqua Cool." They decided to promote the product through a campaign aimed at the movie-going audience. By distributing free product samples in over 100 cinemas, people learned of this contest. Soon enough, they started participating by sending the keyword "AQUACOOL" to a short code for a chance to win a seven-day skiing trip.
Sony
Sony created a campaign that urged people to send the codes they found on Sony CD packs for a chance to get various prizes. As a result, the campaign had a 10% redemption rate and significantly enhanced customer engagement.
Seven Spring Mountain Resort
Seven Spring Mountain Resort partnered with the WUSA 9 TV channel to launch a campaign. They told customers through TV ads to text "SKITRIP" for a chance to win a trip to the ski resort. Hundreds of participants entered the contest, and as a result, the resort acquired new customers as well as new leads and prospects.
McDonald's
McDonald's had an "Incredible" sweepstakes when Incredibles 2 was about to premiere. Customers who bought soft drinks at any McDonald's chain restaurant received a code that they could text for a prize. The campaign proved to be a major success.