Bulk Messaging 101: A Foolproof Guide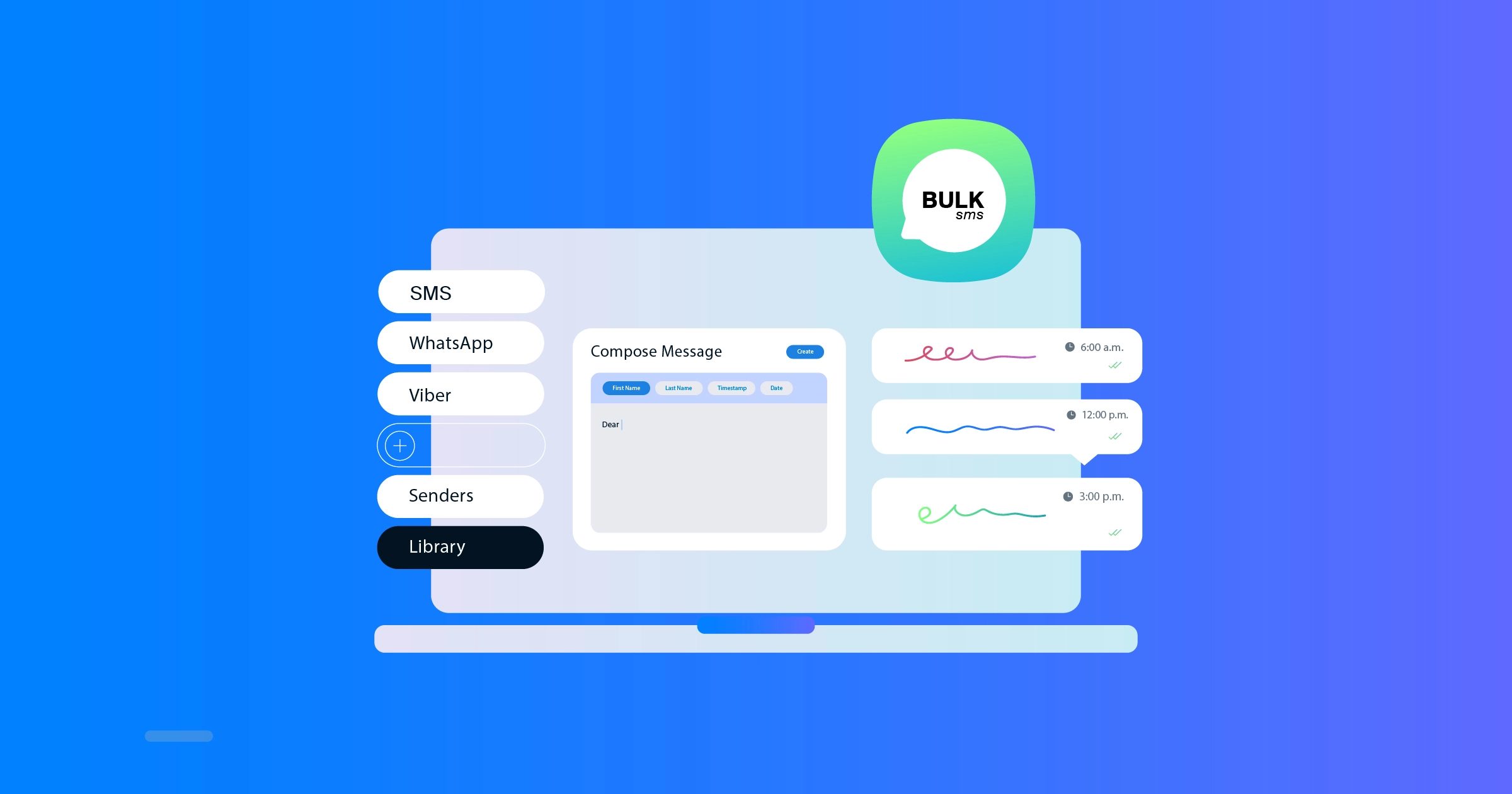 The introduction of bulk messaging technology has come as a blessing for businesses everywhere. It is essentially a game-changer for sales, marketing, and customer service strategies. And if done right, a bulk SMS campaign can yield growth opportunities like never before. 
There's no denying that we live in a digitally oriented world where virtually everyone uses or is familiar with SMS. Companies and organizations have been embracing this effective communication tool to connect with their audiences. And bulk messaging simply makes it all easier. 
What Is Bulk Messaging?
But what is a bulk message, exactly? Also referred to as mass texting or text blasts, bulk messages are an effective tactic for sending out a single text to a large group of people in a matter of seconds. They are a way for companies and organizations to connect with their audience en masse. Businesses can use bulk messaging to announce product releases, share important updates, request customer feedback, send appointment reminders, and more.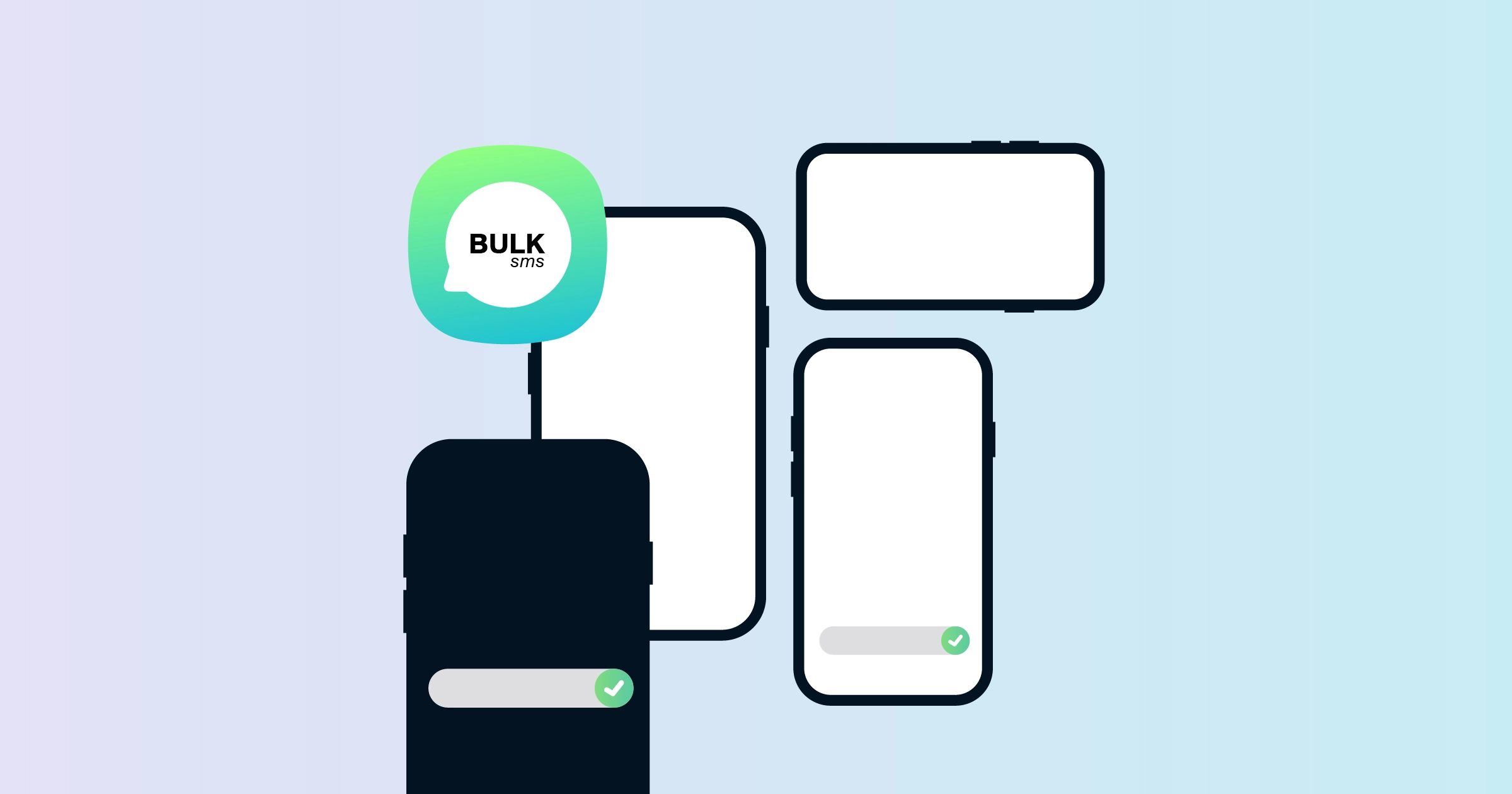 How to Send Bulk Messages
1. Build Your Audience
In order to send bulk messages, you'll need a list of contacts who have given you permission to text them. Start growing your subscriber list by adding an opt-in form to your website or asking your customers to subscribe by texting a keyword to an SMS short code. Many businesses will also send a double opt-in SMS to make sure the recipients are actually interested in signing up. 
2. Find a Business Messaging Provider
Once you have amassed a list of interested subscribers, you'll want to find a business text messaging service that can help you send bulk SMS messages. SMS service providers offer a convenient platform for texting every recipient on your contact list as quickly and easily as possible. You'll also have access to customization tools to connect with your audience on a more personal level.
3. Buy a Short Code
Messages you send from a 10-digit phone number are more likely to end up in the recipients' spam folder. This can be an issue when you're sending bulk messages.
Having said that, it's always a good idea to send your mass text messages from a short code instead. Short codes are 5 or 6-digit numbers that don't go through carrier filtering. This makes them an excellent option for bulk SMS marketing. 
4. Compose Your Message
The next step would be to write down the text you'll be sending to your target audience. As simple as this step might seem, it's important that you take your time with it. You'll want the message to be useful, relevant, and engaging.
Think about how it can add value to the recipient. You may also want to refrain from using clickbait language like "shocking" or "you won't believe."
5. Hit "Send" and Track the Performance
With your message ready to go, you can finally hit that send button. With the help of your bulk SMS service provider, select your recipients, set the content parameters, and send the message on its way. But it doesn't end there—once the bulk message is out, the next step would be to track its performance. Most SMS platforms come with real-time analytics features that you can use to monitor and optimize your text campaigns.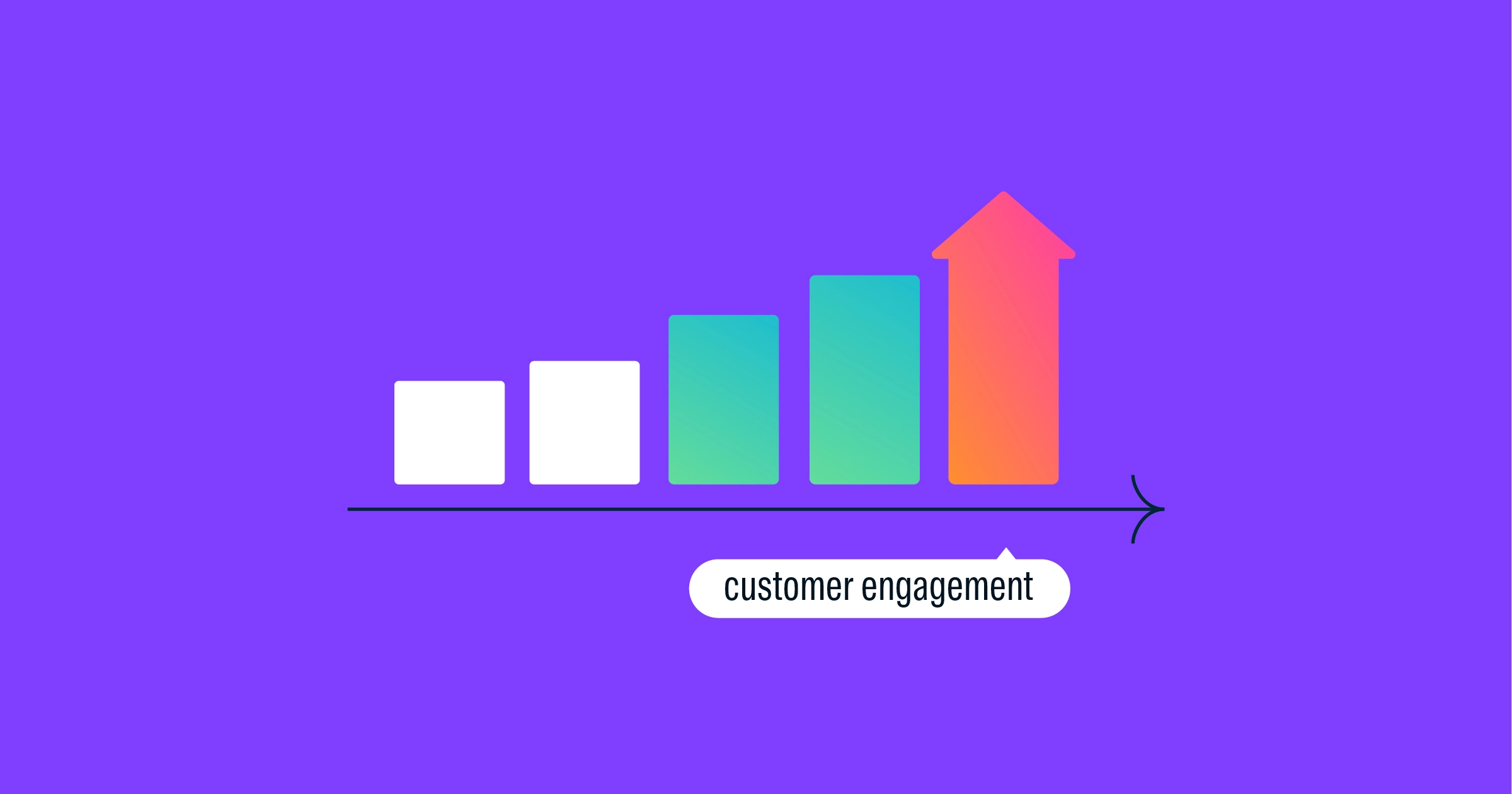 What Are The Benefits of Bulk Message Marketing?
Great Potential for ROI
With SMS messages costing as little as $0.008 per message, it can be an incredibly economical and cost-effective tool for marketing, especially considering the sales potential of each text you send. Suppose you sent out 100,000 messages, totaling around $800. You can easily cover that cost with only a fraction of the revenue you'd make from purchases.
Reliable Communication Tool
Bulk text message marketing campaigns tend to be very reliable. Marketing emails, for instance, don't always reach the recipient as a result of spam filters. SMS messages from short codes aren't subject to any filters and will get through to your audience considering there are no barriers involved. 
Easy to Customize
Bulk SMS marketing methods make it possible to target individuals, audience segments, or even an entire list of subscribers. Tailoring your bulk messages makes them all the more effective. Keep in mind that your recipients are more likely to engage with a message that's intended for them than a generic one. 
High Open Rate
SMS messages are proven to have a significantly high open rate. Research also shows that more than half of the recipients read the messages within five minutes of receiving them. This only goes to show the great potential of bulk SMS marketing when it comes to customer engagement. 
Global Reach
Statistics show that a whopping 86% of the global population owns a smartphone. If you want to connect with a vast audience, your best bet is to do so via mobile. And considering most people spend a great deal of time on their mobile phones, there's a good chance that they will read your SMS text. 
Less Competitive Than Email
It's hard to find a business that doesn't use email as a tool to connect with its audience. But with the majority of businesses using it as their primary communication channel, the competition is pretty high. This leaves bulk SMS messaging as a less competitive and more effective way to market your products and services. 
Convenient for Recipients
The 160-character limit of SMS texts means that you need to convey your messages in a short and simple way. This makes them easier for your customers to read and reply to, increasing the likelihood of them engaging with your bulk SMS marketing campaigns.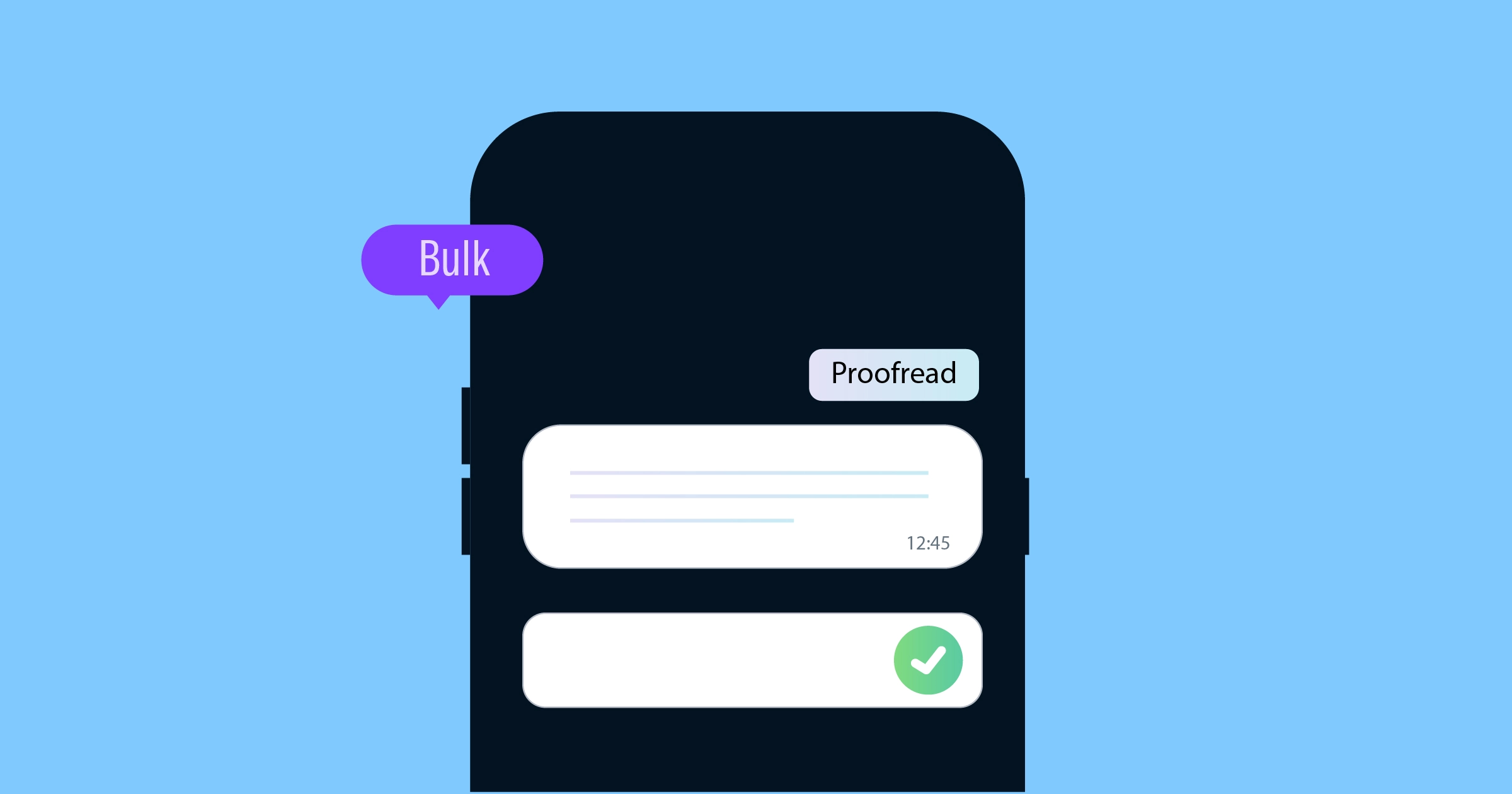 Tips for Sending Bulk Messages
Include a CTA
Define the objective of your bulk message when you're writing it. Do you want your recipients to reply, visit your website, or maybe claim a voucher? Specify your aim in the form of a call to action. You may also want to make sure your CTA is as clear and concise as possible.
Use Automation
A lot of tedious tasks become considerably easier with automation. Adopt a platform that offers auto-reply features. That way, you'll become available at all times—even when you're out of office. Automation also saves you both time and money since you won't need to hire someone for the job. 

Know When to Send Messages
Timing is also important when it comes to sending bulk messages. For example, nobody would want to "read more" about your new product release just when they're going to bed or when they're still half asleep in the morning. Consider testing at different times throughout the day and observe when the engagement is highest. 
Tailor Your Messages
One of the most effective strategies for bulk messaging is personalization. This is a great way to grab the attention of your customers and make them feel special. You can mention a specific detail that your recipient would relate to. One common way to personalize bulk messages is to address recipients by their first names. 
Use a Reliable SMS Platform
The SMS marketing platform or software you use plays a major role in the success of your bulk message campaign. With so many providers out there, you'll want to choose one that has exhibited quality results over the years. Avoid platforms that have high downtime rates and low message delivery rates.
Avoid Repeat Messages
You may be tempted to send the same promotion several times when launching a bulk SMS campaign. But doing so can be detrimental to your marketing efforts. Your customers will eventually get annoyed by the constant wave of messages and will choose to opt out. 
Keep the Text Short and to the Point
When composing your bulk message, make sure to keep it short, simple, and straightforward. Remember that SMS messaging has a limit of 160 characters, so get straight to your point and avoid going off-topic. And should you be including web links, make use of a URL shortener to save characters. 
Steer Clear of Industry Lingo
It's easy to fall into the trap of using industry-specific terms when you're writing your bulk message. Keep in mind that your customers aren't experts in your line of business, even if they're interested in your products or services. Always stick to simple language when communicating with your audience. 
Follow Through With SMS
Many companies make the mistake of using bulk SMS as a communication channel for a one-off campaign. Doing so would keep you from establishing strong connections with your audience over time. But by adopting SMS as a regular part of your marketing strategies, you'll be able to maximize customer loyalty and retention. 
Examples of Bulk Messages
eCommerce
Hey Martha! It's that time of the year again! Enjoy a 30% discount on all home appliances this week. Click here to claim your voucher: http://bit.ly/p1we1 

Hi Mark! The grand sale is here! Buy any product from Shirtera and get up to 60% off. An extra 15% discount for loyalty program members. 

Hi Karen! Shirtera turns 3 today! Celebrate with us by enjoying a 50% discount on everything! Place your order before midnight to benefit from this unique offer
Finance and Insurance
Hey Sophie! We're now offering mortgages with just 1% interest to our top clients. And guess what? You're one of them! Apply here: http://bit.ly/p1we1 

Hi David. Please note that we've recently updated the terms and conditions of your insurance policy. Click here for more information: http://bit.ly/p1we1 

Hey Michael. Apply for a loan today and enjoy 4 months without interest. Offer expires on 07.06.22
Education
Hi Adam! Registration for the spring semester is now open. Click here to book your courses: http://bit.ly/p1we1 

Hey Claire! All classes are canceled today due to bad weather. We'll keep you posted about tomorrow's schedule.  

Hi Patricia! The results from yesterday's economics exam are now available on the portal. Your score is 42.