What Mobile Marketing Statistics Tell Us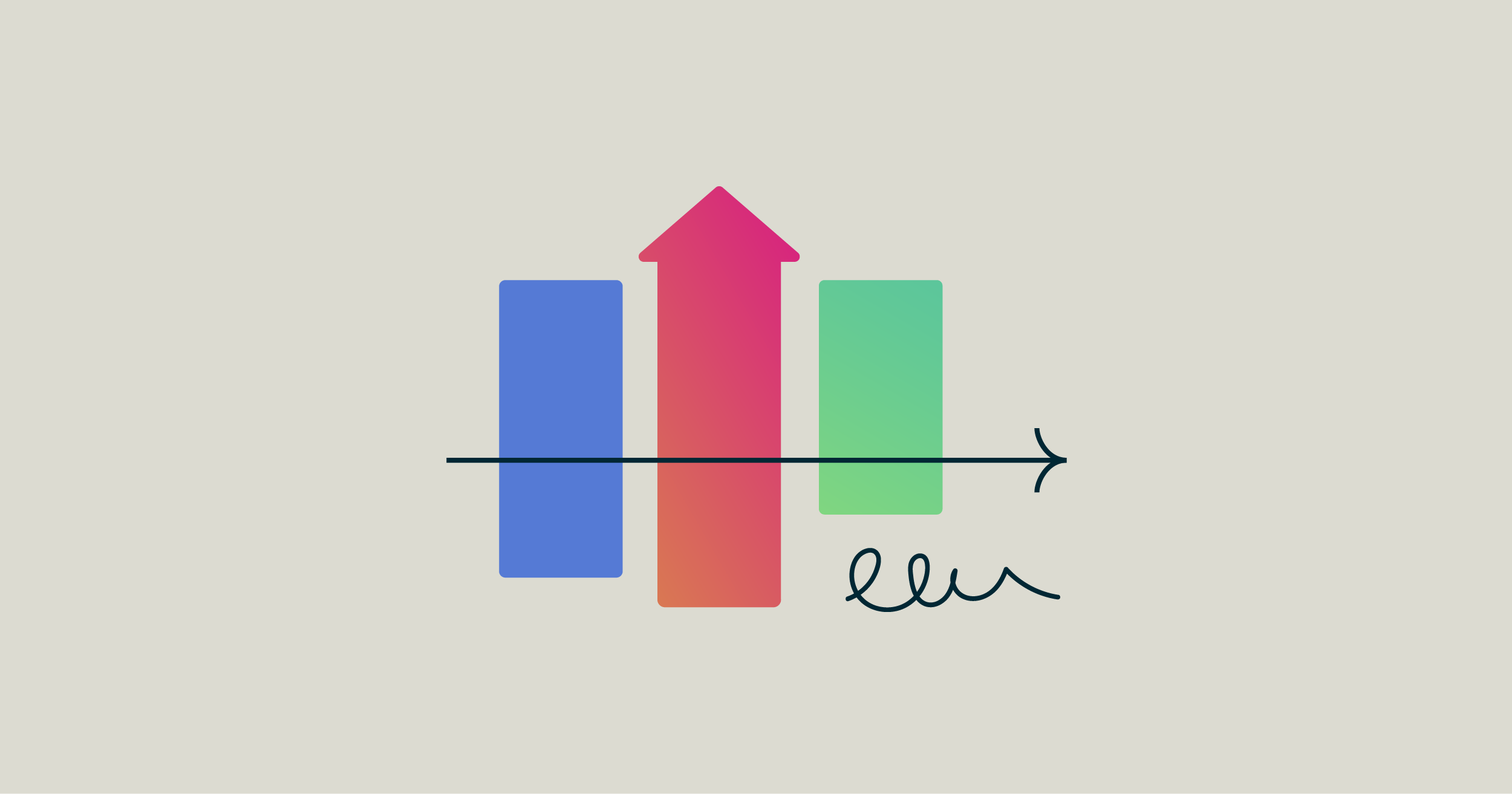 Mobile marketing exploded with the astronomical growth of the internet and the worldwide accessibility of mobile phones. As this global trend continues, customer attention is shifting towards mobile. Businesses need to adjust their strategies accordingly, with a focus on:
Providing a smooth omnichannel user experience across all devices and platforms
Personalizing their communication with customers
Keeping up with technology and new opportunities
But remember—it's not necessarily a smartphone with a Wi-Fi or data connection that's at play here. Any type of mobile device, including those that don't have internet access, is still a potential business target point.
Understanding Mobile Marketing
Mobile marketing is a digital marketing strategy that focuses on targeting audiences on their mobile devices. Companies can reach them via websites, emails, text messaging, social media, and app marketing. According to Google, about 50% of B2B queries come from smartphones.
Mobile marketing helps brands create value and augment their products and services with mobile devices. The main challenges that mobile marketing campaigns bring are the needs for:
Responsive designs
Responsive apps
Mobile-friendly website
Mobile-friendly text messaging content
Mobile-friendly ads and landing pages
Businesses can use mobile strategies as short-term plans until they decide what works best for them before dedicating a budget.
Get Started Now
Reach your clients now and claim your 30-day free trial. No credit card required.
Steps to Take for a Short-Term Mobile Marketing Strategy
1. Create Mobile Buyer Personas
Understand your audience
Create a profile on demographics
2. Set Goals
Create a marketing calendar and automation toolkit
Define measurable KPIs
Determine key audiences
Develop cross-channel engagement
Engage customers with mobile-responsive content
Improve mobile SEO
Optimize page speed
Indicate clear CTAs
3. Monitor Results
Use Google analytics or any metric database to monitor the mobile usage of your site or app
Determine how your audience engages with content
Indicate conversion rates
Determine the quantity and quality of your traffic, including page views and bounce rates
Mobile Marketing Statistics You Need To Know
Here's a general overview of relevant statistics from Semrush, Statista, and Udonis.
Mobile Marketing Size and Growth Statistics
By 2025, the number of people who use the internet on their phones will increase by ten million to 86.7% of Americans
Smartphones make up 77.5% of the global mobile device market
In 2021, Android was the leading mobile operating system worldwide, owning a 71.93% market share
The growth of mobile usage is thanks to affordable cell phones, compared to more expensive laptop options
Mobile User Statistics
The main reason subscribers unsubscribe from a brand's mobile messaging is an overload of messages and updates
69% of people use the internet while they're on the go
There were 5.22 billion unique mobile users in the world in 2021
There are over 3.6 billion smartphone users worldwide. This number will grow to 4.3 billion in 2023
An average user spends 4 hours and 10 minutes using a mobile device every day
Daily time spent on mobile phones is growing rapidly year after year. In 2021, it increased by 20% from 2020
Android users spent over 3.5 trillion hours using their mobile phones in 2020
By 2025, 75% of worldwide users will access the internet using a mobile device
In 2021, 55.7% of web traffic came from mobile devices.
Gen Z, millennials, and baby boomers are spending more time on mobile devices by the year. The time spent on their favorite apps increased from 16% to 30%
Mobile Ad Demand Statistics
In 2019, mobile ad spending totaled $189 billion and was expected to surpass $240 billion by 2022
While mobile advertising has seen rapid growth over the last years, growth is expected to slow by 10.4% by the end of 2022
By 2024, it's predicted that the U.S. mobile advertising spending market will reach $145.26 billion
The second-largest mobile advertising market was China, worth $72.2 billion in 2020
In 2020, Thailand was expected to be the fastest-growing mobile advertising market globally, with an annual growth of 46%. India was the runner-up for the fastest-growing advertising market with a 42% yearly growth rate
In 2019, Android accounted for 49% of monetized mobile in-app ad impressions, down from 67% in 2018
Among retailers, 63% said that social media was the best place to run ads to get more people to their online store
Mobile App Usage Statistics
Word of mouth recommendations heavily influence users regarding which app to download
76% of people use the internet browser the most out of every cell phone app they have
With a 72.8% internet user share, YouTube was the most used mobile app in 2020. The Disney+ app was the most profitable in the iPhone Apple store in 2020, generating over $18.33 million in revenue from iOS users
TikTok was the second most downloaded app of 2020, resulting in around 3.2 million downloads
There were 218 billion new mobile app downloads in 2020
By 2023, mobile apps are predicted to generate over $935 billion
In 2020, the mobile app market's consumer spending reached $143 billion
In 2021, 92% of all mobile time was spent using mobile apps
The most popular messaging app in 2021 was WhatsApp, with 2 billion users. It was followed by Facebook Messenger with 1.3 billion users and WeChat with 1.21 billion users
Facebook, WhatsApp, and Instagram take the lead in usage time. An average user spends 19.5 hours a month using Facebook, 19.4 using WhatsApp, and 10.3 hours using Instagram
Tinder, TikTok, and YouTube were the top apps in consumer spending in 2021
In 2020, Google Play generated $31.9 billion in gaming apps and $38.6 billion in non-gaming apps.
In Q1 2021, gaming apps were the most widespread category in the Google Play Store
In the Apple App Store, gaming apps are also the most significant category, making up 21.49% of active apps
There were more non-gaming app advertisers (77%) than gaming app advertisers (23%) in the first half of 2021
Mobile and Social Media Statistics
Mobile Facebook users spend an average of 769.16 minutes per month on the platform
In 2020, 43% of Android users who installed WhatsApp used the app daily
In 2020, adults spent an average of 24 minutes per day on mobile messaging apps
In 2021, there were 4.20 billion social media users, which made up 53.6% of the total global population
98.8% of social media users access social media via mobile devices
Facebook is the world's leading social media platform with 2.74 billion monthly active users. The next biggest ones are YouTube (2.29 billion), WhatsApp (2 billion), Facebook Messenger (1.3 billion), and Instagram (1.2 billion)
An average social media user spends 2 hours and 25 minutes using social media every day
44.8% of internet users use social media to search for brand-related information
Mobile and Shopping Statistics
In 2019, mobile eCommerce spending reached $39 billion in the U.S. alone
Out of the 57% of people who looked for products, 51% purchased a mobile retail app
The most common reason people use mobile devices in stores is to compare product prices offered by different retailers
The most significant reasons for not trying mobile wallets are security and not knowing which stores accept them
Mobile and Video Statistics
63% of mobile traffic was video traffic in 2020. This number is predicted to grow to 76% by 2025
75% of mobile video viewers prefer to watch videos horizontally, while 25% prefer vertical video
Consumption of videos on mobile devices goes up by 100% every year
51% of Instagram and Snapchat users prefer video over static content
Over 75% of all video views come from mobile
92% of users who watch videos on mobile share the content with others
Using video content for advertising campaigns can help grow revenue as much as 50% faster than other types of content
70% of YouTube video views happen on mobile devices
Users who watch YouTube on mobile spend more than one hour a day on the app
16% use mobile devices to stream movies, TV shows, and live events
Mobile and Commerce
In 2020, 31% of US retail spending came from mobile devices
55% of young users and 59% of older users research products online before purchasing
57% of people say they searched for mobile retail apps for additional information on a product or service
Time spent on Android shopping apps grew by 30% in 2020 compared to the previous year
40% of mobile marketers use shoppable video ads to promote their products