Everything You Need to Know About Mobile Push Notifications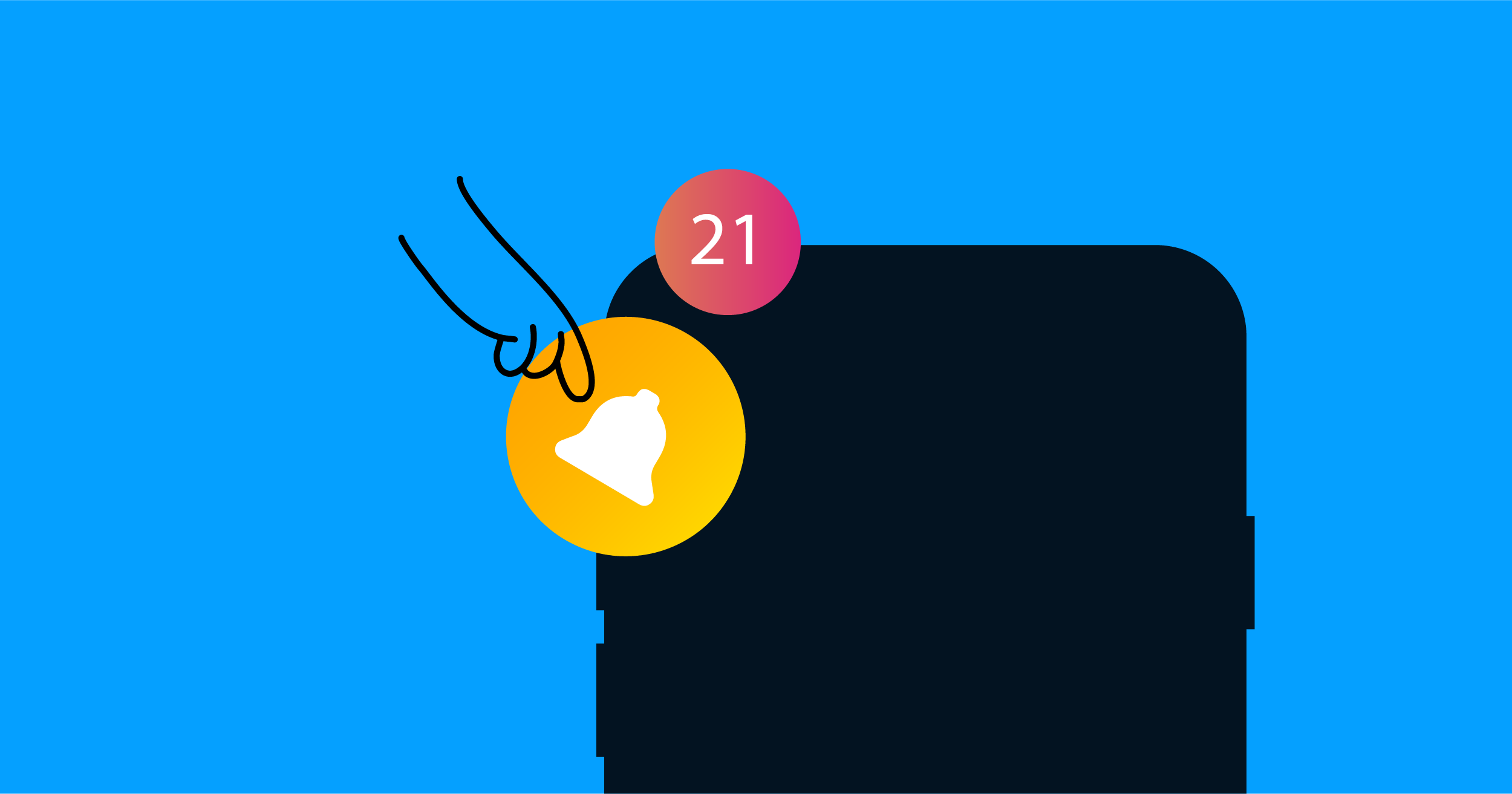 Back when smartphones were not as popular as they are now, SMS was the preferred communication channel for promotional and transactional purposes. It was the only reliable option in terms of connecting with mobile devices. Now that the vast majority of mobile device owners are smartphone users, mobile push notifications have quickly become the top channel along with SMS.
Push notifications on mobile are used to catch the attention of customers to disseminate promotional information and material. You'll come across two types of mobile push notifications: push notifications and push messages. The former acts like an alert that serves to notify the user that there is an in-app message. Push messages, on the other hand, direct you to a specific in-app page.
How Mobile Push Notifications Work
If you own a smartphone, then you already have a vague idea of what an SMS notification is. They are short and concise messages that notify users of real-time updates, reminders, transactional information, and more.
App users receive push notifications, which inform them about an awaiting in-app message. These could be from the app itself or another user. When you first install an app on your mobile phone, you get a permissions prompt asking whether or not you want to turn on push notifications.
Basically, apps have a clear opt-in/opt-out system in place, leaving it totally up to the user's choice if they want to receive a notification. However, certain apps have this feature turned on by default, so the user has to turn it off manually in the settings. Some apps also give you the opportunity to use the push notification option to respond to an in-app message or complete an action.
Mobile Web Push Notification
Mobile app marketing strategies rely heavily on push notifications. In fact, they almost exclusively come from applications downloaded. Web push notifications, however, come solely from mobile web browsers. But, even that depends on whether the website you are visiting has a web push code built into its script.
Get in Touch With Our Experts
Streamline your efforts and centralize your channels with Dexatel's all-in-one platform. Talk to our experts and get all your questions answered.
Websites that do not have a mobile app usually use web push notifications. In a way, they try to replicate the system using a web browser and reap the benefits of push notifications without creating an app. If you leave your tab open, you can still receive web notifications.
WordPress Push Notifications to Mobile
Around 43% of all websites on the Internet use WordPress, half of which are hosted by WordPress servers. This means that if you have created or used a website through WordPress, you can install plug-ins to take advantage of push notifications. With the help of plug-ins, WordPress websites can send push notifications to both Android and iOS devices for real-time communication. Here is a list of plug-ins to consider:
OneSignal
PushEngage
PushScrew
PushAssist
You can additionally refer to Push Notifications for WordPress (Lite), which is free of charge contrary to third-party services. The benefits of WordPress' native plug-in include:
No charge for delivery
Instant notifications
Powerful APIs
Allowing users to configure notification preferences
Native support for Apple Push Notification Service (APNS) and Firebase Cloud Messaging (FCM)
Mobile Notifications Advertising
Advertisers quickly realized the potential of push notifications for promotional purposes. The system naturally evolved to be best utilized as an advertising channel. Plenty of apps now send ads in the form of a push notification.
On average, push notifications have a 7.8% click rate. While it isn't nearly as effective as you'd hope, push notifications are an additional channel to get your message across.
With that said, there are unspoken rules on how to use push notifications for maximum efficiency. Make sure to keep it short—push notifications delivered with fewer words have higher click rates. Remember not to send too many push notifications at a time; keep it to a maximum of five per week for ultimate user engagement.
If you send too many push notifications, people will simply turn them off. They could even associate it with spam—around 46% of mobile users turn it off when they receive more than five push notifications a week.
In any case, this should not necessarily stop advertisers from using push notifications for mobile marketing. A lot of people report that they find that push notifications enhance the user experience and keep them informed.
Push Notifications Examples
From Leanplum Travel
Hey! Your flight LT24 SFO-LA is ready for check-in. Open the app to grab your Boarding Pass. Enjoy your trip.
From SeatGeek
Don't miss the Cubs on Opening Day! Tickets under $90!
From EventPilot
Win an iPad – Meet our sponsor in Booth 500 to enter the raffle.
From IFTTT
Angus McDonald from Seattle registered for the Developer session.
From PLNDR
You 'bout that action? Use code "ACTIONS" for 40% off plus free shipping when you spend 40 bills