What is an SMS Notification and How to Use Them Effectively?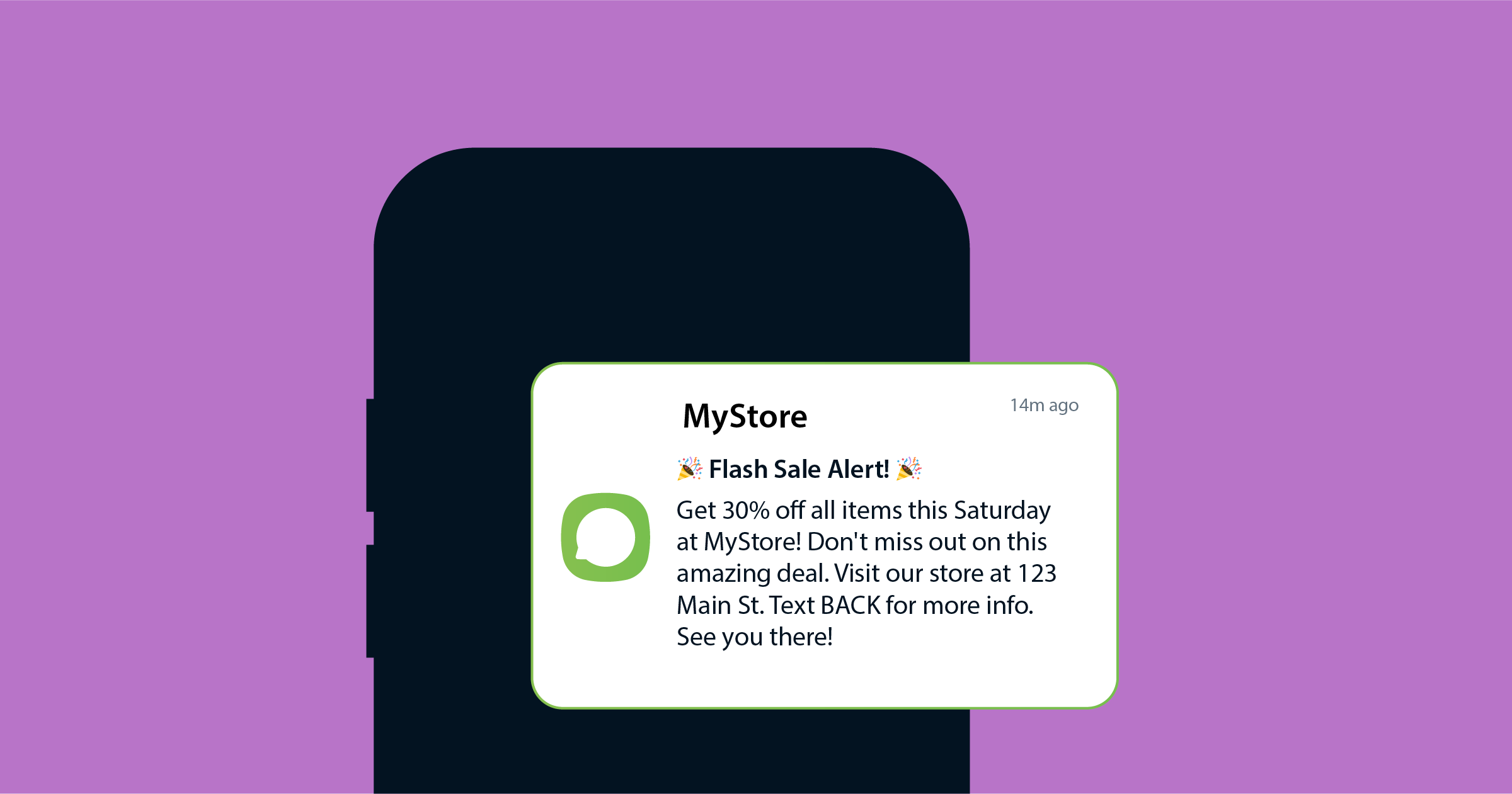 Over the years, SMS has become the go-to communication method for global businesses and solopreneurs alike. And with an open rate of 98%, it makes total sense. From sending important reminders to using it for text message marketing reasons, texting has a lot to offer—this includes SMS notifications. 
Chances are you receive notifications almost every day—whether it's an SMS alert, a reminder, or any other text. Businesses across the globe use this marketing channel to deliver time-sensitive information and notify users about transactions, among other purposes. And while it appears as a push notification, it's actually quite different. 
What is an SMS Notification?
An SMS (or Short Message Service) notification is an out-of-band message that people receive in response to an activity or transaction. Its purpose is to draw attention to the information. 
The message can be about anything from promotions to payment confirmations. For example, you might receive text message notifications from your bank confirming the approval of a transfer. This helps businesses improve the quality of their services and deliver news faster and more conveniently. 
Another factor that plays a huge role in the popularity of SMS is that it's a personal channel. The more personalized your SMS marketing campaign is, the higher the conversion rate will be. What's best is that people don't need a data plan or an internet connection to receive SMS text messages.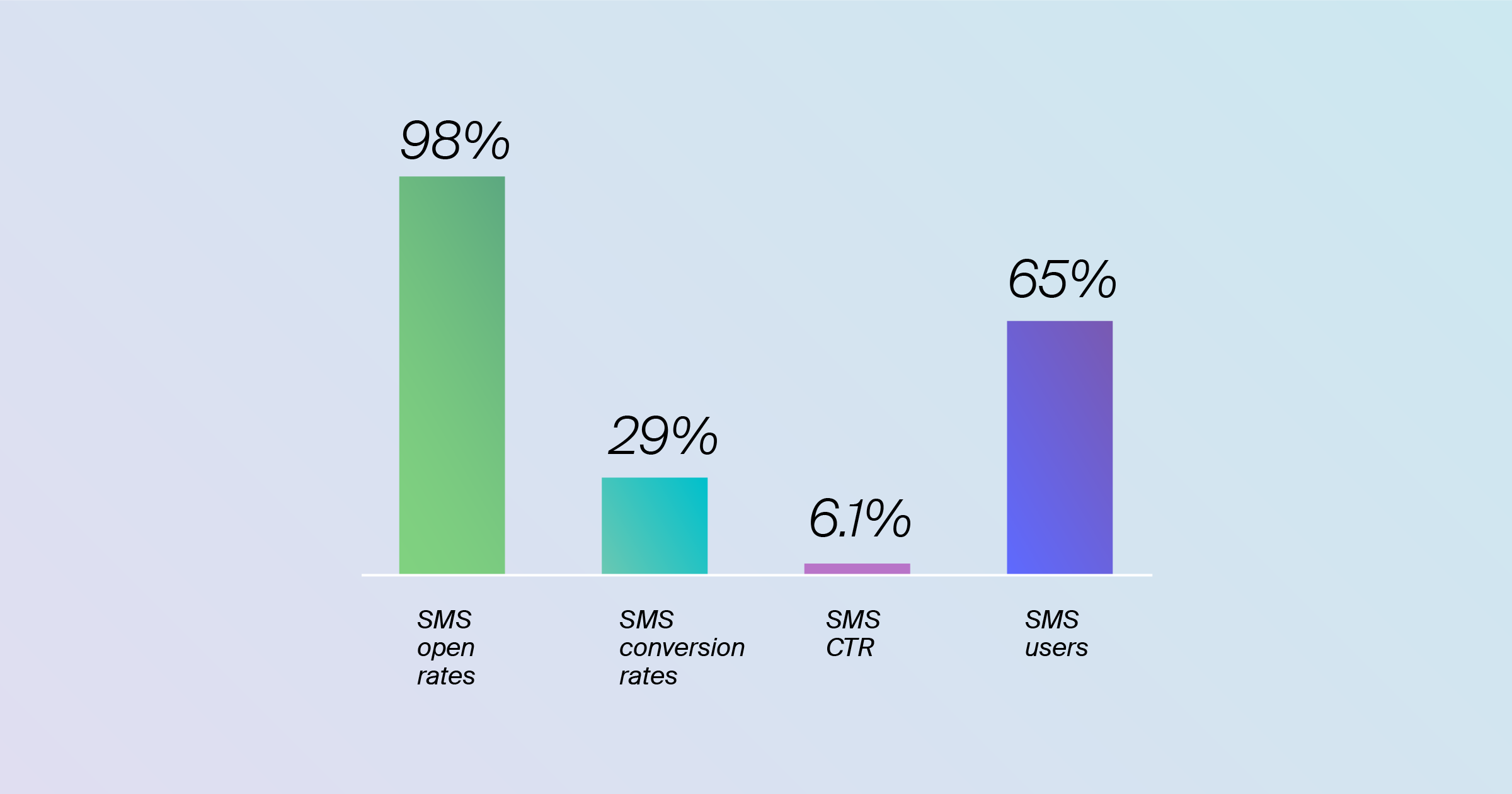 SMS Statistics to Keep in Mind
You'll find an abundance of business text messaging statistics that validate the usage of SMS as a marketing tool. Did you know that more than 80% of customers prefer to reply to text messages from businesses and engage in conversation? And almost 90% of customers prefer using SMS to connect with businesses. 
As a matter of fact, 47% of consumers said they wouldn't want to engage with a company that doesn't offer SMS as a communication channel. It's also worth mentioning that 82% of text messages that businesses send out are read within five minutes.
Push Notifications Vs. SMS
Opt-in 
Since mobile push notifications are a part of smartphone messaging app technology, users consider them to be less intrusive. Businesses don't need opt-in consent to send a push notification since. 
When the user downloads the app, they automatically opt-in to receive notifications. Many apps will even mention this during the onboarding process. 
Sending notifications via SMS can be useful for communicating with all users—whether or not they've downloaded your app. In this case, the user should have the choice to opt out and stop receiving texts from your business. 
Recipients will often text a specific phrase to a short code or phone number to opt in to your text message notifications—unless they subscribe through your website or another platform. If you're looking into building a high-value text marketing list for your business, sending SMS text notifications can prove to be highly effective. 
Audience and Delivery
Push notifications drive the users to a single app. They improve targeted communication about a specific product within the existing customer base. You can send push notifications to a user's mobile phone or PC, but if they don't have WiFi or a data plan, they won't receive push notifications.
SMS, in comparison, drives users to just about any page. You can send text messages to promote social content, landing pages, new offers, and more. And while push notifications are specifically catered to smartphone users, SMS reaches non-smartphone users as well.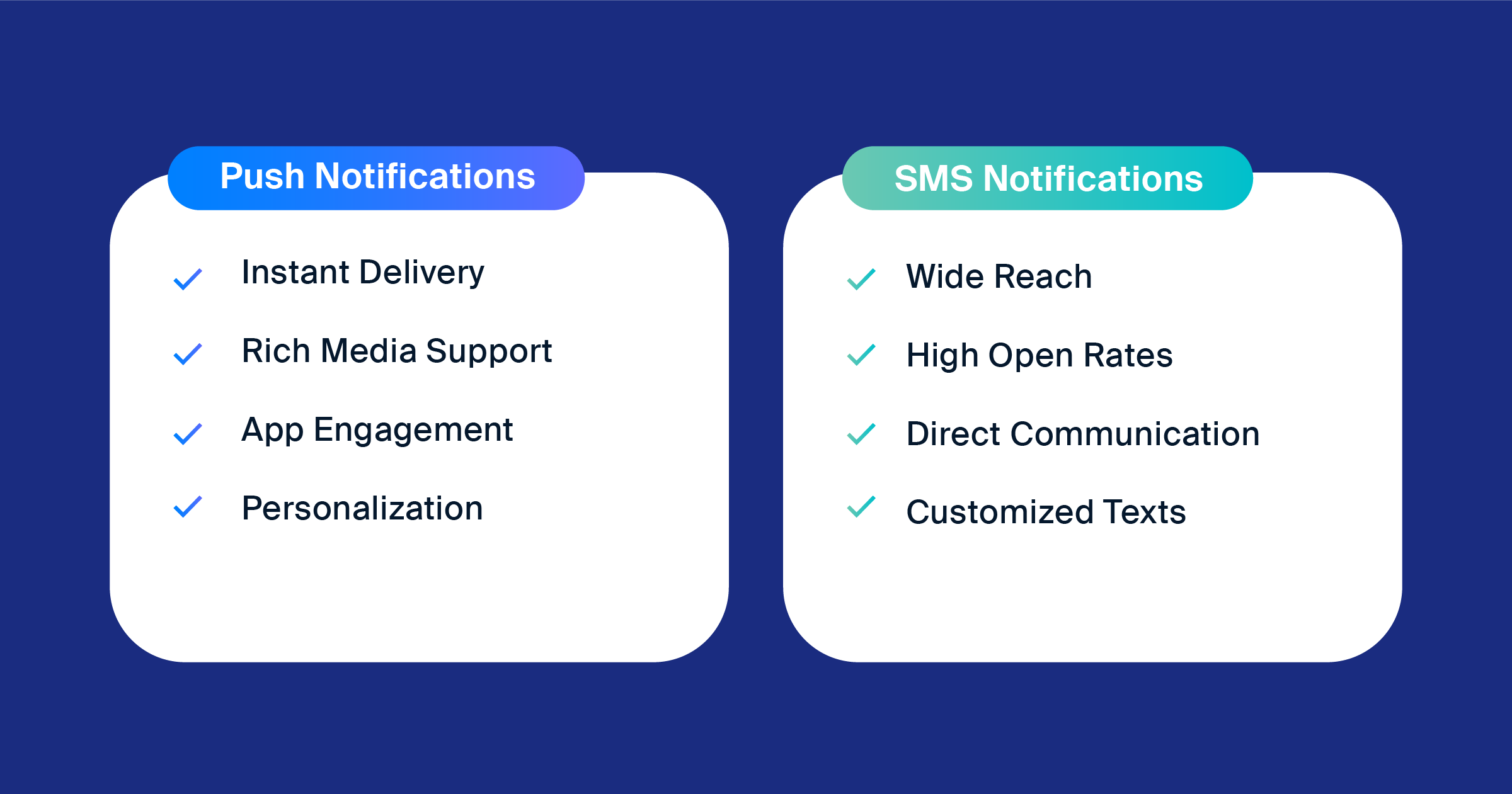 Content
Push notifications alert users of updates, new messages, accounts, issues, likes or comments, and anything specific to the app. They can also include discount offers, new features, and any other information that can direct the user's attention to the app.
On the other hand, SMS can include marketing messages like offers, promotions, discounts, SMS reminders, updates, and more. Keep in mind that SMS is a well-established technology, whereas push notifications have only been around for a few years.
Delivery and Visibility
Push notifications are delivered to the recipient's mobile phone, tablet, or computer, and the messaging app doesn't even need to be open. But once a user views your push notification on their lock screen, they can no longer go back to read that message—unless it's from an instant messaging app alerting the user about a message. It's also easy for a push notification to get lost among a wave of other notifications. 
In contrast, SMS goes straight to the user's inbox, which they can access at any given time. Upon receiving the notification, the SMS message pops on the mobile phone's lock screen. Should the user swipe the pop-up, they can access the text later from their inbox. This means that SMS notifications guarantee viewability. 
Pricing
Another way to differentiate between SMS and push notifications is the pricing. The cost of push notifications largely depends on the provider—starting from $4 per 1,000 subscribers. 
As for SMS, there is no set pricing. It essentially depends on the destination country and the number of recipients. In addition, you don't need prior commitment to send SMS notifications; you pay as you go.
SMS Marketing Pricing
We use a pay-as-you-go pricing model, meaning we charge per sent message. No monthly or sign-up fees. SMS marketing costs vary depending on your destination.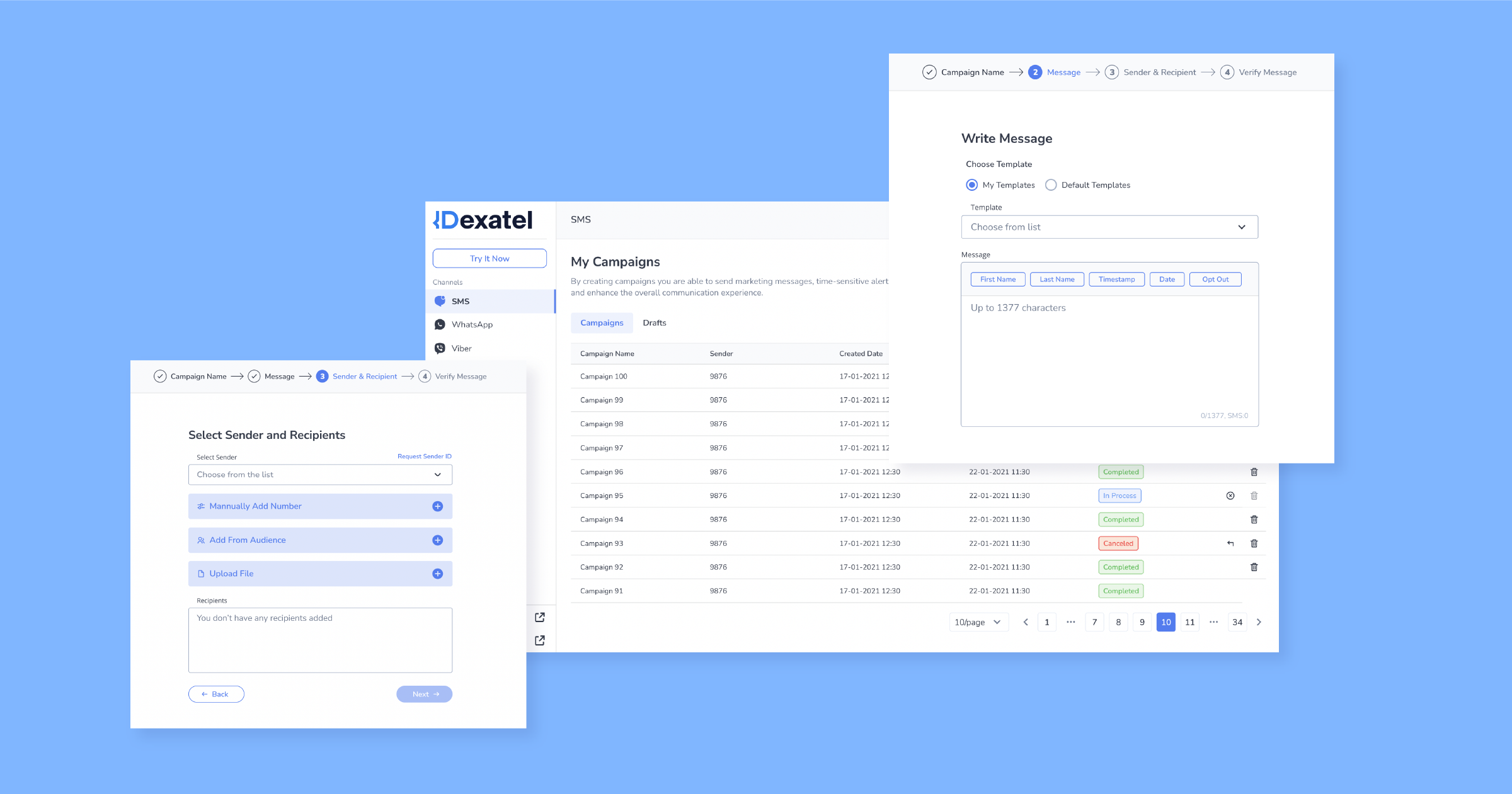 SMS Notification Service With Dexatel
As an SMS notification service provider, Dexatel enables you to send them via its dashboard. Businesses can leverage its power to stay in touch with their audience through the default text messaging app. To use the dashboard:
Open the SMS channel and click on "Create Campaign" 

Enter your SMS text and select the sender name 

Choose the recipients from your list of contacts 

Select whether you want to send the notification on the spot or schedule it for later. 
As for sending notifications via the API, you can do so by integrating the Dexatel API. The process involves setting up the necessary parameters ("text," "from," and "to") and sending the post request.