How to Comply With Personal Text Message Privacy Laws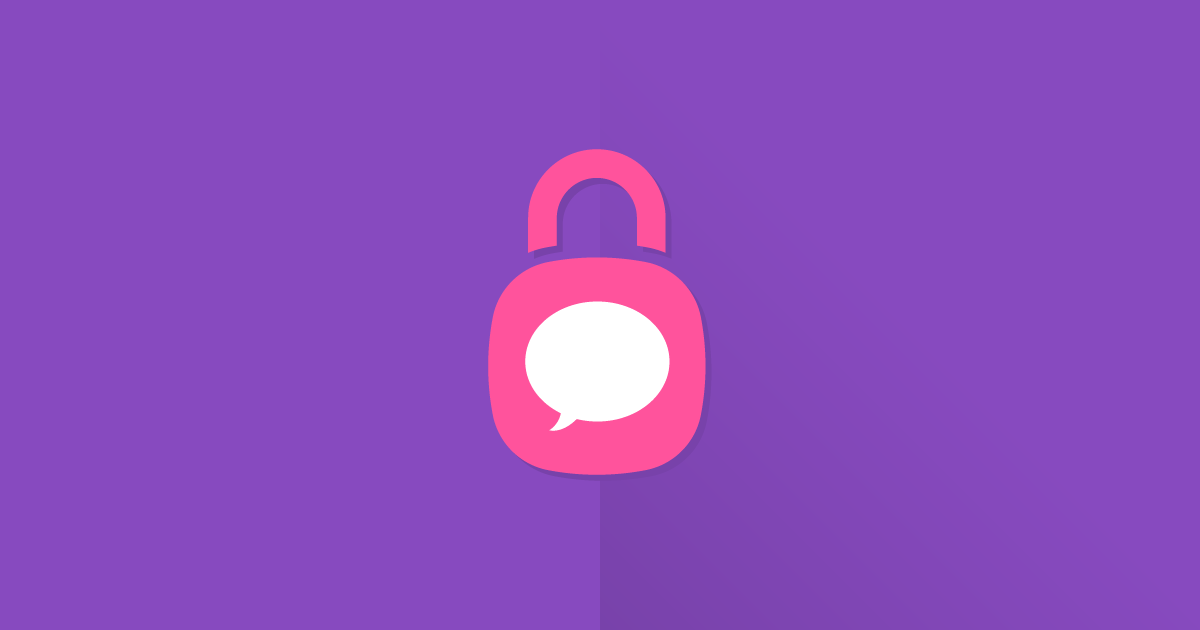 Text message marketing has seen a massive rise in popularity. Many businesses and organizations are rushing to include SMS in their marketing strategies—it's convenient, affordable, and effective.
But all the advantages aside, this communication channel comes with its own set of laws and regulations. And it only makes sense for companies handling large amounts of personal data to be mindful of privacy and data protection. Staying compliant with personal text message privacy laws keeps hefty fines at bay. Not to mention, it prevents your brand reputation from going down the drain. 
SMS Privacy Laws Around the World
While text message privacy laws vary from one region to another, they all share a purpose: to safeguard the privacy and personal data of consumers.
Telephone Consumer Protection Act (United States)
Passed by the United States Congress in 1991, the Telephone Consumer Protection Act, or TCPA, is legislation that restricts the use of autodialers, fax machines, text messages, and prerecorded or artificial voice messages. The government body regulating these laws is the Federal Communications Commission (FCC). 
According to the TCPA, companies and organizations are supposed to obtain written consent from recipients before sending text messages. The fine for violating the TCPA is $500 for each text message sent (not the entire campaign). If the violation is deemed to be intentional, the fine goes up to $1,500 per SMS. For example, willfully sending unsolicited messages to 2,000 contacts would result in a fine of $3 million.
CAN-SPAM Act (United States)
Created by the Federal Trade Commission (FTC), the CAN-SPAM Act prohibits companies and organizations from sending unsolicited advertisements or promotions for a product or service via email or text message. This law was passed in 2003 before text messaging became popular as a communication channel. Therefore, it doesn't completely dictate cellular telecommunications. While the FTC is allowed to come up with new laws, the FCC is the chief legislator for SMS regulations in the United States. 
The CAN-SPAM Act forbids using deceptive subject lines or header information and requires mentioning details like the return address in emails. It also prohibits sending messages after a recipient has opted out.
Informational messages that don't promote a product or service are an exception. For example, order confirmations or delivery updates can be sent without the recipient's consent.  
Canadian Anti-Spam Legislation (Canada)
The Canadian Anti-Spam Legislation is a law that monitors commercial emails, SMS messages, and other digital communications. Its purpose is to combat spam texts, promote fair messaging practices, and safeguard the privacy and personal information of consumers. 
Enforced by the Canadian Radio-television and Telecommunications Commission, this law revolves around getting consent from recipients and providing the option to unsubscribe from campaigns. The CASL also maintains that marketing messages must contain the sender's contact information. Companies or organizations that fail to comply with these regulations can face a fine of up to $10 million. 
Privacy and Electronic Communications Regulations (United Kingdom)
The Privacy and Electronic Communications Regulations (PECR) in the United Kingdom govern digital marketing, website cookies, and forms of electronic communication. This set of regulations works in conjunction with the Data Protection Act and the General Data Protection Regulation to guarantee that consumers' privacy rights are protected in the digital space. 
The PECR covers a variety of digital communications: emails, SMS texts, and phone calls. Businesses and organizations must get consent before communicating with consumers via text, email, or phone call.
They are also obligated to ask for permission before placing website cookies on users' devices and inform them about the type of cookies being used. Violating these laws can result in fines of up to £500,000. 
General Data Protection Regulation (European Union)
In the European Union, the General Data Protection Regulation (GDPR) dictates how data is processed within the EU member states. It aims to protect the privacy of consumers during commercial activities and communications. The GDPR is also responsible for regulating the export of personal information outside of the EU. 
The GDPR's requirements include obtaining consent for data processing, reporting data breaches to appropriate authorities, and maintaining the anonymity of collected data. Organizations and public authorities that handle the processing of large-scale personal data are required to appoint a data protection officer. Failure to comply with GDPR can result in penalties of up to €20 million, or 4% of the preceding year's annual turnover. 
Text Message Privacy and Data Protection Laws in Education
Text message privacy laws in educational institutions govern the collection, storage, and communication of personal data via SMS. They often go hand in hand with wider data privacy laws, such as the Family Educational Rights and Privacy Act (FERPA) in the US. Such laws aim to guarantee the secure and confidential handling of students' personal data. 
According to these regulations, schools and universities must obtain permission from students, parents, and faculty members before sending them SMS messages. They should also have security measures in place to protect the confidentiality of student information. And if an institution uses a third-party service for text messaging, the service provider should also be compliant. Other requirements include securely erasing student information when it's no longer needed as well as notifying authorities and affected contacts in the event of a data breach. 
Get in Touch With Our Experts
Streamline your efforts and centralize your channels with Dexatel's all-in-one platform. Talk to our experts and get all your questions answered.
Text Message Privacy and Data Protection Laws in Business
In the business world, privacy and data protection laws control how companies gather, use, store, and share personal information. These regulations are meant to safeguard the privacy rights of consumers and ensure that businesses are handling personal data legally and responsibly. 
Besides obtaining explicit consent from customers and offering the option to opt out, businesses also need to be transparent about sender information. They are also responsible for the safety of the customer data they collect via SMS marketing. This means taking security measures to protect sensitive information from data breaches and unauthorized access.  
Text Message Privacy and Data Protection Laws in Healthcare
In the healthcare industry, laws pertaining to SMS privacy and data protection are particularly strict due to the sensitive information involved. These regulations aim to ensure that patient information is handled securely.
In the US, for example, the Health Insurance Portability and Accountability Act (HIPAA) mandates explicit consent from patients to communicate via SMS in addition to limited use of identifiable information.
HIPAA compliance also means using a secure SMS platform with encryption, establishing breach notification protocols, and taking measures to prevent unauthorized access. By upholding patient confidentiality, healthcare organizations can avoid the risks that come with text messaging.
How to Ensure Compliance With SMS Privacy Laws
Being considerate of your contacts' privacy and personal data goes a long way in protecting your own brand reputation. Here's what you can do to make sure you're compliant with text message privacy laws:
Stay up-to-date with local text message privacy and data protection regulations

Always get permission from your recipients in the form of opt-ins before sending them marketing messages

Include an easy opt-out mechanism in your SMS campaigns

Use encryption and other security measures to protect personal data from breaches

Make sure the third-party business messaging platform you use is also compliant with privacy and data protection regulations

Train your team in text message privacy and proper data handling

Review and update your privacy policies regularly to reflect any changes in regulations

Regularly ask your subscribers if they wish to keep receiving text messages from you

Be transparent and identify yourself in your text messages

Be prepared for data breaches by developing a response plan, which includes informing authorities and affected individuals

Get legal advice from experts who specialize in SMS privacy and data protection laws to make sure that your business is compliant