The Ultimate Guide to SMS Marketing for Restaurants
Published: May 30, 2019
Updated: Sep 1, 2023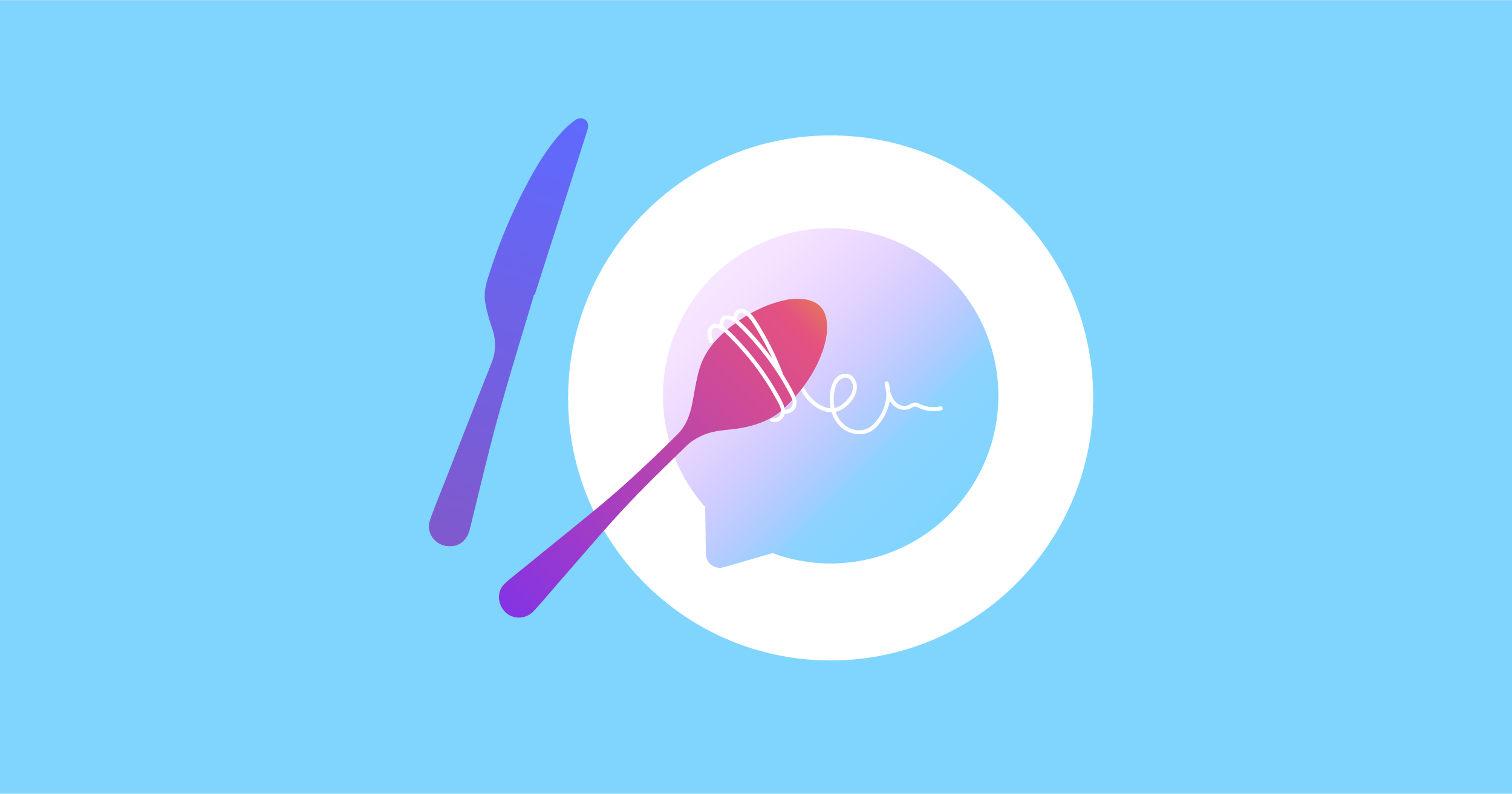 Restaurants are one of the toughest industries out there—the high level of competition leads to the failure of many establishments. In fact, the restaurant industry has some of the highest failure rates. Making sure your restaurant survives beyond the first year is a huge challenge, and trying to make it successful on top of that is an even more difficult task.
While there are several marketing channels for establishing brand awareness, SMS marketing for restaurants is one you can't go wrong with. Every restaurant's priority involves converting one-time visitors into loyal customers. You can successfully achieve this by building customer loyalty.
Why SMS Marketing for Restaurants Matters
Using a text message marketing service for restaurants is actually one of the best ways to further advance your customer loyalty-building efforts. Its convenience allows restaurants to reach far more customers at a fraction of the cost. And, in comparison to other marketing channels, text message marketing is far more efficient, thanks to its high open rate.
Marketing constitutes an important part of any business endeavor; however, a full-blown marketing campaign for restaurant owners can be costly. Restaurant marketing on social media can end up costing business owners a fortune, which is why trying to do it within your budget is a good idea, and SMS marketing is just the tool for that.
Benefits of Text Marketing for Restaurants
Restaurant text messaging campaigns come with an abundance of advantages. This kind of marketing is almost foolproof. You either reap the benefits of SMS or you get marginal profit (or none at all) without taking a financial hit. That being said, here are the main advantages of restaurant text message marketing campaigns:
Popularity
Statistics show that the vast majority of mobile phone owners use text messaging every day. People receive an average of 30 to 40 texts per day. This means that restaurant SMS marketing is ideal for exposure since customers regularly use their mobile phones, and receive texts. Customers read 97% of messages within 15 minutes, meaning you can almost guarantee that people will read your texts.
High Open Rate
Text messages have the highest open rate of any communication channel. With an astounding 98% open rate, people are definitely going to see your text message. The second closest in terms of open rate is email, which fluctuates between the 20 and 30% range. This goes to show that between restaurant SMS and email marketing, you should opt for SMS to ensure customers read your message.
Instant Delivery
The majority of SMS messages are delivered almost instantly, except for technical issues with your provider. What's more, people read 90% of text messages within three minutes of receiving them. And while emails can also be delivered instantly, they do not get the same response rate as SMS messages.
Affordability
If you are on a budget, restaurant text marketing is the go-to tool for you to boost customer engagement. Not only does text message marketing boast affordable pricing, but it's also one of the most efficient means of marketing. Considering its efficiency and price, the margin of return you are going to get on your investment in restaurants' text message marketing is very high.
Unlike most businesses, restaurants do not need full-on SMS marketing campaigns since they can be pretty costly. Thus, it makes complete sense why it is popular among restaurants.
Global Outreach
One of the reasons SMS is widely used in marketing comes down to its ability to reach everyone across the world. Of course, in this context, sending text messages to people all over the world doesn't make sense unless your restaurant is a global franchise. For that reason, you need to have a specific target demographic, which is ideally location-based. This will help you attract the right customers to your restaurant and avoid spamming people with irrelevant content.
Common Use Cases of Restaurant Texting
Text message marketing for restaurants can serve a variety of purposes. It empowers businesses in the food and beverage industry to promote their specials, engage with customers, and get the business going. 
Reservation reminders: Deliver text message reminders to customers who have placed reservations, minimizing no-shows

Promotions and discount codes: Share limited-time promotions, special discounts, or exclusive menu items via SMS, driving conversions and encouraging repeat visits

Event announcements: Use SMS to announce and promote events like themed dinners, wine tastings, and live music nights

New menu item alerts: Let customers know whenever you introduce a seasonal dish or a new menu item

Feedback requests: Send a text message asking recent customers for feedback on their visit, using the information to enhance your service

Order updates: Keep customers updated about their takeout or delivery order status, informing them when their meal is being prepared or out for delivery. 
Text Message Marketing Examples for Restaurants
Restaurants can use templates for everything from promoting menu items, tracking online orders, sending birthday greetings, and even sending automated text messages. These SMS marketing ideas can paint a better picture regarding how you can re-engage customers with promotional messages. Check out our complete list of text message templates or take a look at these to get you started:
Text Coupons
"Hey [customer name], thanks for dining at [restaurant name]. We can't wait to see you again. Take 10% off of your next order using this coupon. [coupon]"
Limited Offers
"Quick! Buy a fresh donut from [restaurant name] and we'll give you a free cup of coffee. Offer only valid for any order online within the next 4 hours."
Reminding Upcoming Events
"Will we see you at tonight's open mic? Swing by [restaurant's name] for delicious food and stay for the awesome music—today from 6–10 p.m."
Customer Reservation
"Hi [customer name], your table for 4 is now ready. We'll hold it for the next 5 minutes."
Customer Surveys
"We appreciate your visit to [restaurant's name]. Please take your time to rate our quality of service and food by following this link."
Best Practices of Restaurant Test Marketing
If done right, text marketing for restaurants can be an excellent way to interact with customers and drive business. Following best practices ensures the success of customer engagement in your SMS campaigns.
Consent is key: Always get explicit consent from your customers before sending them promotional messages, no matter how much you think they would love your burgers

Timing matters: Avoid texting your customers early in the morning or late at night, and account for time zones as well as local preferences

Keep it clear: Make sure your messages are short and to the point so that your recipients can easily understand them

Segment your audience: Categorize your customers based on criteria to make sure you don't promote a steak combo deal to a vegetarian

Add a CTA: Let recipients know what to do with your text message by including a clear call to action

Provide prompt responses: Make sure you're ready to handle customer replies and inquiries, responding to them on the spot

Protect customer data: Take the necessary security measures to protect customer data
How to Choose the Best Platform for Restaurant Messaging
The success of your restaurant SMS marketing efforts largely depends on the platform you opt for. You want to choose one that meets standards and suits your restaurant business needs.
Ease of use: Go for an SMS platform with an interface that's intuitive and easy to navigate

Integration: Make sure the software can be integrated with existing systems like CRM, email marketing, and point of sale

Compliance: The business messaging platform should be compliant with local and global texting regulations

Personalization: Aim for a platform that offers personalization features that you can use to tailor your messages to specific audiences

Automation: You want a platform that allows you to send automated welcome texts, order confirmations, and answers to common questions

Analytics: The software should come with analytics and reporting tools that you can use to track open rates, click-through rates, and other key insights

Scalability: Make sure the platform accommodates your growing number of subscribers and text marketing needs as your restaurant expands
Importance of Opt-Ins for Restaurant SMS Marketing
Opt-ins are a crucial aspect of an SMS campaign for restaurants—or for any other type of business, for that matter. By willingly opting in to receive text messages, customers express their consent and interest in hearing from your restaurant.
This helps build a receptive audience in addition to guaranteeing compliance with text message marketing regulations like the TCPA in the United States and the GDPR in the European Union. Moreover, new customers who have opted-in are more likely to interact with your SMS communications and even become regular guests.
Why Restaurants Should Avoid Texting from Personal Phones
As you introduce restaurant text marketing to your strategy, you'll want to avoid texting from a personal phone and use a dedicated platform instead. Using a mobile phone for marketing purposes poses a serious data privacy and security risk. You'll be more likely to disclose information by accident and violate the privacy of customers. There's also the chance that the phone has a third-party app that compromises the security of the data. 
Moreover, having your marketing team use their phones makes it hard to monitor security standards. A compliant texting software, on the other hand, guarantees the safety of your customers' information, besides offering a variety of key features that phones don't provide.