20 Effective SMS Marketing Tips to Leverage Your Campaigns
Published: Nov 7, 2022
Updated: Sep 7, 2023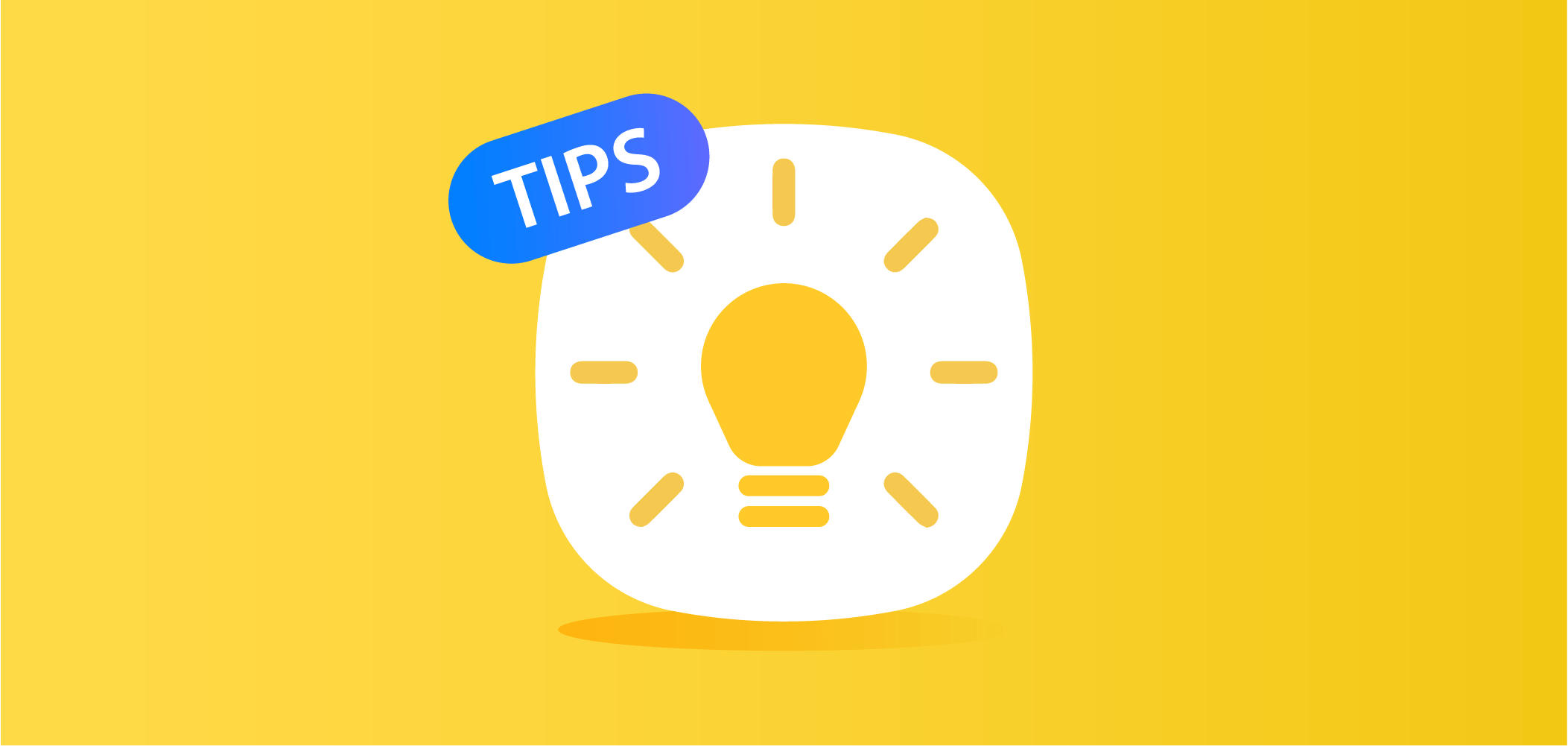 We all know that SMS can be effective in your digital marketing campaign, but sometimes it can be hard to know where to start. Most people will focus on email marketing or social media because they think it's easier. But in reality, using SMS texts in your marketing strategy can prove to be pretty useful.
By following effective SMS marketing tips, you can use the communication channel more effectively and take advantage of its benefits. We've prepared the ultimate guide to best practices for marketing campaigns, from the initial research to tracking your results.
What's Great About SMS Marketing Campaigns?
It's Quick and Direct
With other marketing channels, customers need to open their inboxes or browse their social media feeds to see your campaign. And in many cases, they won't even notice it. SMS campaigns, on the other hand, reach their intended audience directly and immediately. This means texting is the go-to choice if you need to convey an urgent message, like a flash sale, an event update, or a limited-time discount. 
Open Rates Are Through the Roof
What makes text message campaigns especially unique is their stellar open rates. SMS boasts an open rate of 98%, making it one of the most effective marketing channels. To put things into perspective, email numbers range between a mediocre 17 and 28%, depending on the industry. What's more, 95% of those SMS messages are opened within just three minutes, unlike email subscribers who often take hours to respond.
It Allows for Personalization
Another great thing about SMS communication is that you get the chance to tailor your text messages. This allows you to reach and serve your customers on a personal level. By using a bulk SMS marketing software that offers this feature, you can address recipients by their first names and account for their purchase history to deliver relevant offers and updates—but more on that later. 
You Gain a Competitive Edge
The speed and convenience of the Short Message Service give you a competitive advantage. Customers are likelier to open and reply to a text than other communication channels. This is because texting is convenient and their mobile devices are always within arm's reach, if not already in their hands. You're pretty much meeting them where they are: on their phone screen.
It Does More for Less
You'd be surprised at how affordable it is to launch an SMS campaign, considering how incredibly effective it is as a marketing channel. All you need is the right bulk SMS marketing platform, and you can reach your target audience with impactful, engaging, and personalized messages.  
You Get Higher Customer Engagement 
Statistics show that 75% of customers are happy to receive marketing messages from a business if they subscribe. For example, did you know that recipients redeem SMS-based coupons 10 times more than other forms of coupons? According to studies, response rates are 209% higher with text message marketing than with email, phone calls, or social media channels like Facebook Messenger.  
SMS Marketing Tips and Tricks
1. Know Your Audience
Bulk SMS marketing can be an extremely effective way to reach your customer base and promote your product or service. However, it is important to know your target audience before you begin your text messaging campaign so you can know which phone numbers to collect.
Think about who you are trying to reach with your mass texting campaign. What are their demographics, their interests, and their needs?
Once you have a good understanding of your audience, you can begin to craft your text message marketing content.
2. Get People To Opt In
In order for your campaign to be successful, you need to get SMS opt-ins. People opting in to your campaign helps you target your audience more effectively and form meaningful connections. Those who provide their phone numbers will be more receptive to your bulk SMS campaigns compared to those who receive unsolicited messages. 
SMS opt-in also builds trust with your audience. If people trust that they will only receive relevant messages, they are more likely to engage with your campaign. Moreover, it ensures that your campaign is compliant with regulations like the Telephone Consumer Protection Act (TCPA). 
You can offer an incentive for joining your SMS subscriber list, like a coupon or a chance to win a prize. Make it easy to opt in by including a keyword and a short code in your advertising. Let people know what they can expect from your SMS campaigns, like special offers, flash sales, news, and exclusive content. 
3. Allow Opt-Outs
Another fundamental bulk SMS marketing tip to consider is offering opt-outs. These give people the choice to stop receiving messages from you.
Besides preventing people from becoming overwhelmed by your text messages, SMS opt-outs can help avoid any potential legal issues that could arise from sending unwanted messages. In fact, just adding the option to unsubscribe can improve the overall quality of your campaign. This can be an unsubscribe link or a keyword that the recipient can text to opt out, like "STOP" or "CANCEL."
Allowing people to opt out makes sure that only those who are still interested in your messages are receiving them. This can boost the response rate and make your text message marketing strategy, and ultimately your business strategy, more successful overall.
4. Use SMS Keywords
Keywords are the words or phrases that customers text to a short code to opt into a campaign or receive updates. They are very common in various bulk SMS marketing strategies. You can also use them to segment customers and track campaign results.
Make sure the keywords are relevant to your text message campaign, easy to remember, and related to your brand. It also makes sense to avoid using common words that other businesses use. 
5. Be Informative First, Then Sell
Let your subscribers know what they're signing up for, what they can expect to receive from you, and how often they can expect to receive messages from you. Be open to answering any questions, too. 
Not only will you build trust and confidence in your brand, but doing so will ultimately lead to more sales. Providing helpful information such as pricing, product details, or special offers will make sure your customers have all the information they need to make a decision. 
6. Convert Leads With Live Chat
If you're not converting your leads with live chat, you're missing out on a huge opportunity. Live chat lets you engage customers in real time, which means you can answer their questions, address their concerns, and build trust quickly.
If you can't answer questions and give your leads the information they need right away, they're likely to move on to someone who can. You can also collect their contact information, find out what they're interested in, and understand what their needs are. This allows you to follow up with them later and continue nurturing them until they're ready to buy.
7. Personalize Your Message
As we mentioned above, personalization is a key aspect of text campaigns. One of the most important SMS tips and tricks to remember when creating a campaign is to tailor your text message.
This means far more than just including the recipient's name in your message. Create personalized messages that are specific to your customers' interests, needs, desires, and previous purchases. You can also integrate SMS with other your CRM system to allow for better personalization. By personalizing your marketing messages, you are increasing the chances that recipients will read them and take action.
8. Include A Strong CTA
Your audience should always know what to do next after reading your SMS campaign. Your call to action should be short, sweet, and to the point. It should also encourage customers to take action. Clarify what the desired action is and why the reader should take it.
Including a strong CTA will help grow your click-through and conversion rates, resulting in more leads and customers for your business.
9. Create A Sense Of Urgency
Creating a sense of urgency goes a long way because it can boost the overall response rate of your text messaging campaign. When people feel like they need to take action right away, they are more likely to actually do so.
Grab the customer's attention by using language that implies that time is of the essence. Aim for phrases like "act now" or "while supplies last."
10. Add Value
Nobody enjoys receiving waves of text messages from companies that make their mobile phones vibrate all day. Get ready to lose SMS subscribers if you send messages only to remind your customers about you and have nothing else to offer.
Your texts must be timely, helpful, and offer value to the audience. Send bulk messages about sales, discounts, or the debut of the new collection instead of texting randomly.
11. Link To Your Website
Linking to your website from your text message campaign can help boost traffic to your site as well as promote your campaign. Doing so encourages recipients to click through to your site to learn more about your campaign or product.
Including a link can also increase the visibility of your website in search engines, which can attract more visitors. This can lead to more sales and a higher return on investment for your SMS marketing program.
12. Proofread Before Sending
When you proofread before sending it, you are essentially taking the time not to just check, but also double-check your work. This extra level of quality control can mean the difference between a successful mobile marketing campaign and one that falls flat. Typos and grammatical errors make your SMS content look cheap and unprofessional. Recipients can even mistake it for a scam since typos are common indicators of scam text messages. 
13. Send Simple Yet Enticing Messages
Customers are more likely to read and respond to an SMS text message that is short and to the point. When crafting your bulk messages, make sure they are clear and concise. Remember that you can only use up to 160 characters, so make them count. Besides, nobody wants to read long messages
Use images and emojis where possible to break up the text and add some personality to your marketing text messages. This will make your text message stand out in the customer's inbox and be more likely to be read. 
14. Start Automated Drip Campaigns
Drip campaigns are one of the most powerful tools in an SMS marketer's toolkit. By automatically sending a series of engaging messages over a period of time, drip campaigns can foster interaction among customers and boost the likelihood of conversion.
These types of campaigns keep your recipients engaged by delivering a series of timely, relevant text messages like appointment reminders. This is especially useful if you have time-sensitive offers or announcements.
Automated drip campaigns can also improve your conversion rates by ensuring that your contacts receive the information they need at the right time. Moreover, they play a role in increasing your return on investment by allowing you to better target your existing customers and generate leads. 
With automated drip campaigns, you boost customer retention by fostering a sense of customer loyalty and engagement.
15. Send Offers And Exclusive Deals
Offers and deals that are exclusive to your campaign will give your customers a reason to act now rather than wait. These offers also create a sense of urgency, prompting customers who may have been on the fence about your product or service to finally make a purchase.
In addition, you are showing your SMS subscribers that you are invested in their experience with your brand by sending offers and deals. This type of customer service is sure to leave a lasting impression and will keep your existing customers coming back for more.
16. Text Reminders And Confirmations
Reminders and confirmations are vital as they help to ensure that your message is received and read. This way, you can be sure that your audience is engaged and interested in your SMS communications. 
On top of that, these can help increase the open and click-through rates of your bulk SMS campaign, making your digital marketing strategy more successful overall.
17. Start A Sweepstakes Competition
A sweepstakes is a type of contest where entrants compete for a chance to win a prize. The prize may be in the form of a cash prize or something related to a product or service that's being promoted—perhaps a voucher or a gift card. The key to running a successful sweepstakes is to make sure the prize appeals to your target audience.
Starting a text-to-win competition is a great way to promote your SMS marketing campaigns. It gives people a reason to sign up for your text messaging campaign and also creates a sense of excitement and anticipation around your brand.
18. Don't Send Too Many SMS Messages
Sending messages too often can be detrimental for three main reasons:
Your SMS subscribers will be irritated and will most likely opt out of your SMS list.

Your unsubscribe rate will rise, resulting in your SMS provider shutting down your campaign.

It can lead to more complaints or blocks, resulting in your campaign being shut down.
Avoid these potential problems by limiting the number of texts to a reasonable frequency.
19. Track Results
Tracking the results of your campaign is important for understanding whether or not it is successful. Pay attention to metrics such as delivery rate, open rate, click-through rate, and conversion rate so you get a clear picture of how your text messaging campaign is performing. You can then make necessary adjustments accordingly. There are a few key metrics to focus on:
Number of opt-ins: This is a good indicator of the reach of your campaign and how successful it is in keeping subscribers engaged

Number of messages sent: This can give you an idea of the volume of traffic your campaign is generating

Number of click-throughs: This is the number of people who have clicked on a link in one of your SMS messages

Number of conversions: This is the number of people who have completed a desired action on your website or landing page, such as making a purchase or signing up for a newsletter
20. Focus On Loyal Customers
Loyal customers are those who are most likely to buy from you again and again, and they're also the ones who are most likely to recommend your products or services to others. Focusing on these customers ensures that your SMS marketing strategy is successful and that you're able to keep them happy. Creating an SMS loyalty program where members receive special offers, exclusive discounts, and early access to new products or services is also a good idea to encourage recipients to engage with your brand. 
Examples of SMS Campaigns
Event Invitation
"Mark your calendar, Bertha! Join us on Saturday at 3 p.m. for an exciting workshop in our showroom. There will be snacks."
Drip Campaign
"Hi Janice! In case you missed our last offer, we're giving 25% off on smart home appliances this weekend. Supplies are limited."
Welcome Message
"Hey Claude! Thanks for joining our community. Help us know you better by answering this survey: http://bit.ly/p1we1" 
Alert Message
"Ding dong! Your package is here! Slay it with your new Shirtera shoes, and let us know what you think by leaving a review here: http://bit.ly/p1we1" 
Promotional Text
"Hi Carlos! Ready for Black Friday? The Full Cart is offering 30% off on all winter supplies. Use the discount code 7856 at checkout.